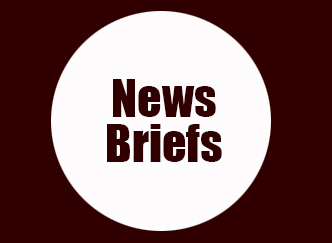 DR. RUIZ CONVENES ACA REPEAL ROUNDTABLE WITH NATIVE AMERICAN LEADERS
WASHINGTON, DC – In February, Rep. Raul Ruiz, M.D. (CA-36) hosted a roundtable with Rep. Frank Pallone, Ranking Member of the Energy and Commerce Committee, and more than 30 tribal leaders to discuss the impacts of repealing the Affordable Care Act (ACA) on the Native American community.
"Repealing the Affordable Care Act, eliminating the Medicaid expansion, and yanking away improvements it made to the Native American health care delivery system would have dire effects on tribal communities across the country," said Dr. Ruiz. "Rather than cutting funding, we should be investing more in the Indian Health Service (IHS), which provides critical access to health care through tribal clinics, mental health programs, and specialty care for Native American veterans. What's more, without the ACA tribes could lose the ability to control their own health care systems. This is unacceptable and I will continue to fight to ensure the federal government is fulfilling its trust responsibilities to provide for the health and well-being of our first people."
The Affordable Care Act provides many critical improvements for Native American health care, including the permanent re-authorization of the Indian Health Care Improvement Act and the Medicaid expansion, which ensures access for thousands of tribal members enrolled in the program. The ACA expanded coverage for more than 500,000 Native Americans, and ensures tribal patients receive critical surgeries and life-saving preventive care.
DEMS HAIL NCAI RESOLUTION ON BORDER WALL
WASHINGTON, DC – On February 16th, Ranking Member Raúl M. Grijalva (D-Ariz.) and Rep. Norma Torres, ranking member of the Subcommittee on Indian, Insular and Alaska Native Affairs, hailed the National Congress of American Indians (NCAI) for resolving, at its Executive Council Winter Session, to oppose border wall construction on Native American land without tribal consent.
The resolution increases pressure on the Trump administration and its Republican allies to explain how they intend to build their wall along the U.S.- Mexico border without the consent or support of the Tohono O'odham Nation, whose land is included in Rep. Grijalva's district – or that of other affected Tribes.
The new NCAI resolution, available at http://bit.ly/2lclhqo, also opposes the use of so-called Section 102(c) waivers under the Illegal Immigration Reform and Immigrant Responsibility Act of 1996, which allow the Secretary of Homeland Security to waive all legal requirements that he determines necessary to ensure the expeditious construction of border barriers and roads.
"Our tribes have the right to be consulted when the federal government proposes to build an ineffective, ill-conceived wall through their sovereign land," Rep. Torres said. "I stand with our tribes in opposing this wall and the additional hardship it will cause Indian Country."
NEW NATIVE NATIONS/TRIBAL AGRI-TOURISM PILOT PROGRAM
ALBUQUERQUE, NM – Starting this month the American Indian Alaska Native Tourism Association (AIANTA) will launch a new Tribal and Native Nations Agri-Tourism Product Development Training pilot program.
Agri-tourism is a growing trend, bringing visitors to rural farmlands and farming communities and AIANTA intends to help Indian Country respond to the growing demand. There is significant interest in promoting and supporting culturally specific agricultural techniques and historic plant varieties across Native nations.
The pilot project will include the following activities:
Identify and catalogue agri-tourism efforts in Indian Country to facilitate networking and sharing of best practices.
Highlight tribal agri-tourism products in AIANTA's Destination Indian Country Blog, and monthly e-newsletter.
Training for inclusion of tribal agri- tourism businesses and products on AIANTA's destination website NativeAmerica.travel.
Create a tribal agri-tourism resource page on www.AIANTA.org to include online resources, available trainings, net-works and events.
Create case studies of tribal agri- tourism programming and best practices. The case studies will be accessible on AIANTA's website.