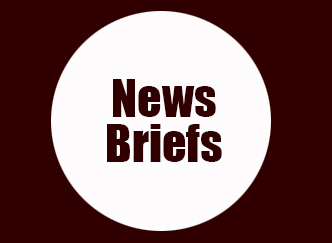 NODAPL UPDATE
Water Protectors at NoDapl have been attacked by law enforcement with water cannon in freezing weather, tear gas, rubber bullets, and concussion grenades. One activist, Sophia Wilansky, 21, had part of her arm blown off when a concussion grenade was thrown directly at her.
Morton County Sheriff Kyle Kirchmeier denies using stinger grenades, and says that the woman was injured by explosives that the Water Protectors were going to use against his men.
The National Lawyers Guild filed a class action in U.S. District Court in North Dakota on behalf of injured protesters, claiming local authorities in Morton and Stutsman counties used excessive force.
Dakota Access has stated that unless the pipeline starts moving oil by January 1, 2017, the backers will lose $2.7 million per day or $83.3 million per month.
Dakota Access has filed a claim that asserts it has the right to drill under the Missouri River despite lacking an easement from the U.S. Army Corps of Engineers.
Energy Transfer Partners, the company that owns the DAPL, filed a lawsuit on Nov. 14 in federal court seeking a decision to allow them to finish construction of the pipeline. Energy Transfer Partners and its co-developer, Sunoco Logistics Partners, are also asking the court to award them reimbursement for costs and attorney's fees.
No. Dak. state officials said they will fine anyone bringing provisions into the main protest camp. Officers say they will stop vehicles headed to the camp and inform drivers they are committing an infraction and will be fined $1,000.
On December 4, hundreds of veterans plan to deploy to Standing Rock to join in protest against the pipeline. The event, Veterans Stand for Standing Rock, is a call for veterans to assemble as a peaceful, unarmed militia to defend the water protectors.
Bonnie Raitt and Jackson Browne held a benefit concert on Nov. 27th in support of the NoDapl protest and the Water Protectors.
PRAIRIE ISLAND TRIBAL MEMBERS SUE U.S. DEPT. OF INTERIOR
ST. PAUL, MN – Members of the Prairie Island Indian Community filed a lawsuit against the U.S. Department of Interior in November following the federal government's recent refusal to acknowledge the Mdewakanton Sioux Indians of Minnesota.
Prairie Island tribal members Margo Bellanger, Tina Jefferson and Michael J. Childs Jr. filed the Administrative Procedures Act suit individually and on behalf of the Mdewakanton Sioux Indians of Minnesota seeking three remedies:
1) Federal acknowledgement of the Mdewakanton Sioux Indians of Minnesota as a tribe separate and apart from Shakopee Mdewakanton Sioux Community, Prairie Island Indian Community and Lower Sioux Indian Community;
2) Restoration of possession of the 12 square miles of public lands in Minnesota set apart by the secretary of the interior in 1865 for the Mdewakanton Sioux Indians of Minnesota; and
3) Federal land assignment system for the Mdewakanton Sioux Indians of Minnesota at Prairie Island and elsewhere.
FOUR NATIVES WIN MINNESOTA ELECTIONS
MINNEAPOLIS, MN – Four Native American women have won their Minnesota election races in November.
Incumbent Susan Allen (Rosebud Sioux) – Democratic-Farmer-Labor member of the Minnesota House of Representatives, won the uncontested District 62B State House race.
Peggy Flanagan (White Earth Ojibwe) – Democratic-Farmer-Labor member of the Minnesota House of Representatives, defeated Anne Taylor in the Minnesota House of Representatives District 46A general election.
Attorney Jamie Becker-Finn (Leech Lake Ojibwe) – Minnesota House District 42B (DFL), beat Republican Tracy Nelson.
Mary Kunesh-Podein – House of Representatives, District 41B, defeated Camden Pike.
TRIBAL NATIONS BUY BEAR BUTTE LAND
STURGIS, SD – In October, three Indian tribes purchased lands near the sacred site of Bear Butte located northeast of Sturgis.
Located near the Black Hills, Bear Butte is one of many sites sacred to the Lakota people. In the past, Native people have tried to protect the site from having biker bars built as it base and other intrusive developments.
The Rosebud Sioux Tribe, Southern Cheyenne and Arapaho Tribe of Oklahoma, and the Northern Cheyenne Tribe of Montana worked to outbid 21 others bidders to purchase the land for nearly $1.1 million.
There are no plans to develop the land and the purchase would prevent the construction of any biker bars at the base and near sacred site.
NORTH DAKOTA LAWMAKERS PUNISH TRIBES FOR TAKING #NODAPL STAND
BISMARCK, ND – Politicians in North Dakota are punishing tribes and their supporters for resisting the Dakota Access Pipeline. The North Dakota Legislative Management Committee canceled the 2017 tribal leader address to the state Legislature. Republicans said safety concerns at the State Capitol were the reason.
The tribal leader address takes place every two years, at the start of each legislative session.
Chairman Richard McCloud of the Turtle Mountain Band of Chippewa Indians said, "I've heard rumors that it's going to be a difficult session this year specifically for Indian Country because of what's going on in Standing Rock, that all the tribes would be paying the price."
Chairwoman Myra Pearson of the Spirit Lake Nation was due to deliver the 2017 address. She told The Herald that relations have deteriorated to the point that she was recently refused entry to the State Capitol amid a Dakota Access protest.
"I was asked to leave. I was removed from there. I've never been back there," Pearson told the paper. "I don't even go to Bismarck for meetings anymore."