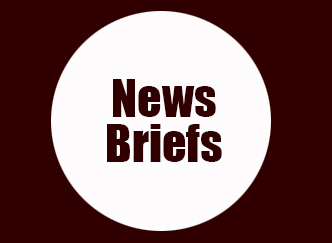 LEECH LAKE APPROVES NEW PALACE CASINO PROJECT
CASS LAKE, MN – Leech Lake Ojibwe members took to the polls in May to decide whether the tribe should move forward with a new casino construction project to replace the existing Palace Casino & Hotel in Cass Lake.
Approximately 78% of the votes cast were in favor of moving forward with the replacement project. A total of 1,244 "yes" votes were cast with 341 votes cast for "no".
The new Palace Casino will be located along the Highway 2 Frontage Road in Cass Lake, MN. An estimated $45 million to $50 million will be invested into construction of the new building. Work is expected to begin in early 2018 and be completed in 2019. The new casino is expected to provide an additional 100- 200 jobs beyond current staffing levels.
LCO COMM COLLEGE OFFERS FULL TUITION SCHOLARSHIP 
HAYWARD, WI – The Lac Courte Oreilles Ojibwe Community College announced it is offering the new 7 Generations Scholarship. The scholarships, to begin in the fall semester of 2017, are aimed at encouraging Native American high school and GED/HSED recent graduates to enroll in college this fall.
The 7 Generations Scholarship will cover two terms of full-time tuition for the 2017-18 academic year, totaling between $4,560 and $5,700. Students must meet specific eligibility requirements to qualify each term.
Eligible students must be enrolled in a federally recognized tribe or have proof of tribal descendency, and graduated with a high school diploma or have a GED/HSED, among other requirement.
Students must complete all admissions requirements by August 15 for Fall 2017. For more info, call 715-634-4790 or visit www.lco.edu.
FLANDREAU CANNABIS CONSULTANT FOUND NOT GUILTY
FLANDREAU, SD – A consultant who worked with the Flandreau Santee Sioux Tribe on a failed marijuana operation was found not guilty after a trial in South Dakota.
Eric Hagen, who is non-Indian, was accused of conspiracy to possess, possession, and attempted possession of more than 10 pounds of marijuana. A jury cleared him after just a couple of hours of deliberations, according to news reports.
"From the start, we did not want to see anybody get in trouble with this project," said Flandreau Santee Sioux Tribe President Anthony Reider at a press conference after the verdict was announced, the Associated Press reported. Reider described the prosecution of Hagen as political.
Attorney General Marty Jackley, a Republican, pursued the case even though there was no clear evidence that Hagen ever possessed marijuana. Jackley also warned non-Indians that he would charge them if they patronized the tribe's business. During the trial, Reider testified that the crops belonged to the tribe and not to any particular individual, according to news reports.
The tribe was growing marijuana on the reservation in hopes of opening a resort where patrons could smoke, ingest and otherwise consume the drug. But all crops were destroyed in late 2015 out of fear of a raid by the federal government.
TWO MORE OIL SPILLS FROM DAKOTA ACCESS PIPELINE BISMARCK, ND –
The Dakota Access Pipeline (DAPL) spilled oil on two separate occasions in North Dakota, the Associated Press reports.
Both spills were relatively small: 2 barrels, or 84 gallons, on March 3 and about a half a barrel, or 20 gallons, on March 5. Both occurred while the controversial pipeline was still under construction in a different portion of the state. That portion was approved by the Trump administration over the objections of Indian Country and environmental groups.
Standing Rock Sioux Tribe, the Cheyenne River Sioux Tribe, the Yankton Sioux Tribe and the Oglala Sioux Tribe are in court hoping to stop the pipeline from going into service due to potential spills and leaks.
The wealthy backers of the project say June 1 is their first date of service. The 1,172-mile pipeline starts in North Dakota, and goes through South Dakota and Iowa before ending in Illinois.
The pipeline had already spilled oil in South Dakota. The report of a minor spills has raised alarms in Indian Country. Tribal leaders and activists say it's only a matter of time before DAPL causes significant harm.
"The Dakota Access pipeline has not yet started shipping the proposed half million barrels of oil per day and we are already seeing confirmed reports of oil spills from the pipeline. This is what we have said all along: oil pipelines leak and spill," Chairman Dave Archambault II of the Standing Rock Sioux Tribe said in a statement.