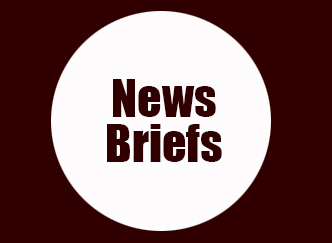 MN HOUSE WANTS OIL PIPELINE TO SKIRT REGULATOR
ST. PAUL, MN (AP) – Republican law-makers advanced legislation in late April that would allow a Canadian energy company to bypass regulatory hurdles and build a $7.5 billion replacement for an existing oil pipeline in Minnesota.
It was part of a larger jobs and energy bill that also passed largely along party lines by a vote of 76-55. Debate over the Enbridge Energy pipeline amendment lasted several hours as Democrats tried to block the provision, citing issues with American Indian treaty conflicts, the environment and the precedent set by side-step-ping the state's regulator, the Public Utilities Commission.
The commission is considering a number of alternative routes, but the amendment allows Enbridge to use its preferred route. The pipeline currently runs 1,097 miles from Alberta, Canada, clips the northeast corner of North Dakota and traverses northern Minnesota on its way to Superior, Wisconsin. The preferred replacement line would closely follow the route of the old pipeline, with a few changes in Minnesota that attempt to skirt American Indian land. But the tribes still oppose the new route because they say it would cross treaty land even if not the reservation.
DAKOTA ACCESS COMPANY CAN KEEP SOME PIPELINE SECRETS
BISMARCK, ND (AP) – A federal judge is allowing the developer of the Dakota Access Pipeline to keep secret some, but not all, pipeline information the company believes could be useful to vandals and terrorists.
U.S. District Judge James Boasberg says information such as spill risks at points along the pipeline should be shielded from public view, but certain details relating to how a spill might be handled shouldn't be.
American Indian tribes who oppose the pipeline had argued that the spill risk data could bolster their case for more environmental study.
Pipeline company spokeswoman Vicki Granado declined comment on the ruling. She cited the Standing Rock and Cheyenne River Sioux tribes' ongoing federal lawsuit over the $3.8 billion pipeline to move North Dakota oil to a distribution point 1,200 miles away in Illinois.
TRIBES FEAR END OF FEDERAL HEATING HELP
WHITE RIVER, SD (AP) – Tribal officials in states with harsh winters fear what would happen without the Low Income Home Energy Assistance Program, also known as LIHEAP. Ending it, as Trump's budget blueprint would do, could disproportionately affect Native Americans, backers of the program say.
"People will die" without LIHEAP, said Eileen Shot, who administers it for the Rosebud Sioux, which has gotten about$850,000 this fiscal year. Trump's budget blueprint calls it a "lower-impact program."
LIHEAP helps low-income households meet their heating and cooling needs. Besides tribal members' higher poverty rates, some reservations are in rural areas with extreme weather, and many are home to large populations of young and elderly members, making the help even more critical, said Clara Pratte, director for the Campaign for Home Energy Assistance, which works to ensure the LIHEAP pro-gram is fully funded.
The federal government each year directly funds LIHEAP to roughly 150 tribal governments and organizations. Those groups provided about 43,000 Native American households with heating assistance during the 12-month period that ended in September 2016, according to preliminary data.
Trump has also proposed eliminating all funding this fiscal year that hasn't already been apportioned.
DAKOTA ACCESS FIRM FACES FINES FOR TWO SPILLS OF DRILLING FLUID IN OHIO
COLUMBUS, OH – The company behind the Dakota Access Pipeline is facing fines in connection with a natural gas project in Ohio. Construction of the Rover natural gas pipeline resulted in more than 2 million gallons of drilling fluids being spilled at two different locations in April. On the website for the project, Energy Transfer Partners says the fluids pose no risk to the environment but the state isn't so sure.
"Discharges of bentonite mud and other material into waters of the state (including wetlands) can affect water chemistry, and potentially suffocate wildlife, fish and macroinvertebrates," James Lee, a spokesperson for the state's environmental agency, told The Washington Post. Both spills occurred in wetlands, according to notices of violation sent to Energy Transfer.
The state will determine whether to fine the company after cleanup efforts are completed. But any amount will likely pale in comparison to the $4.2 billion cost of the project.
CHEYENNE RIVER DROPS APPEAL IN DAKOTA ACCESS LAWSUIT
CHEYENNE RIVER, SD – The Cheyenne River Sioux Tribe will continue to fight the Dakota Access Pipeline in court but is dropping a pending appeal in the case.
A motion of voluntary dismissal was filed with the D.C. Circuit Court of Appeals in late April. Although the tribe's request hasn't been officially granted, none of the other parties are objecting.
The tribe had asked a federal judge to stop oil from flowing through the pipeline but the request was denied on March 7. Days later, the wealthy backers of the project announced that construction on the final portion was complete.
The tribe could have kept pursuing the appeal but the briefing schedule established by the D.C. Circuit posed some issues. The tribe is supposed to submit its first brief soon, with responses from Dakota Access and the U.S. Army Corps of Engineers, the defendants in the case, to follow by June 1.
Dakota Access has since announced May 14 as the earliest possible date for oil shipments so the tribe likely would not have achieved success at the D.C. Circuit, given the timing. The appeal centered on religious objections to the pipeline.
SESSIONS EXPANDS PROGRAM TO COMBAT CRIME ON TRIBAL LANDS
HELENA, Mont. (AP) – U.S. Attorney General Jeff Sessions moved to expand an Obama administration initiative to allow more tribal authorities access to federal anti-crime databases – an action long sought by tribes from the Metlakatla of Alaska to the Oneida of New York.
The attorney general's announcement was part of a broader package to improve the sometimes-strained relationship between federal authorities and Native America.
As part of the program, the Justice Department will hold a series of "listening sessions" with tribal leaders and law enforcement officials to better understand the challenges Indian reservations face in addressing crime.
The department also said it established a working group, comprised of federal officials from 12 agencies, to increase collaboration between U.S. authorities and those in sovereign Indian nations.
The centerpiece of the program is an expansion of an Obama administration program launched in 2015 that gives some tribal nations access to criminal data contained in the National Instant Criminal Background Check System. Nine tribes were already a part of the program that Sessions said in December he would expand to 10 more tribes.
ATTORNEY: N.D. VOTER LAW STILL UNCONSTITUTIONAL
BISMARCK, ND (AP) – Republican Gov. Doug Burgum signed a bill in April that reworks North Dakota's voter identification laws though a lawyer representing a group of American Indians in federal court say requirements still don't comply with a federal judge's ruling last year.
"It's just a reconfigured voter-suppression law," said Tom Dickson, an attorney representing seven members of the Turtle Mountain Band of Chippewa. "I don't think it will pass constitutional muster again."
The north-central North Dakota tribal members last year sued the state's chief elections officer, alleging the state's voter identification requirements are unconstitutional and "disproportionately burden and disenfranchise Native Americans."
The lawsuit, which is pending in federal court, spurred the Legislature to attempt to fix the laws. In April lawmakers passed legislation that allows those who don't have proper ID to cast a ballot that is set aside until the voter's eligibility is confirmed.
Before 2013, a voter could sign an affidavit attesting to his or her eligibility to vote in the precinct but the GOP-controlled Legislature removed that provision.
U.S. District Judge Daniel Hovland last year blocked the state's voter ID law, and just weeks before last November's general election, essentially reinstated the affidavit provision to allow voters who don't have a state-required ID to cast a ballot by signing an affidavit.
WHITECLAY BEER STORES CLOSE TEMPORARILY PENDING APPEAL
LINCOLN, NE (AP) – A judge has overturned a decision that had barred four Nebraska stores from selling beer next to an officially dry American Indian reservation in South Dakota that struggles with alcohol-related problems.
The ruling was a setback for those who want to close the stores in Whiteclay, an unincorporated village of nine residents that sells millions of cans each year next to the Pine Ridge Indian Reservation. Critics blame the stores for widespread alcoholism and high rates of fetal alcohol syndrome on the reservation, which is home to the Oglala Lakota Tribe.
The Nebraska Liquor Control Commission ruled in April that it would not renew the stores' licenses, citing a lack of adequate law enforcement in the area.
Lancaster County District Court Judge Andrew Jacobsen agreed with the stores' arguments that the decision by state regulators was arbitrary and unreasonable and ran afoul of previous Nebraska Supreme Court rulings.
The court has said the state must automatically renew licenses when a licensee is qualified to hold one, when the premises haven't changed and the premises are still suitable for sales. Jacobsen said the com-mission failed to show that any of those conditions was not met.
The beer stores have closed temporarily and Hobert Rupe, executive director of the Nebraska Liquor Control Commission, said that his office won't renew the beer stores' licenses as ordered by a judge because that order is being appealed.
TRIBE ASKS JUDGE TO HALT HO-CHUNK CASINO EXPANSION
MADISON, WI (AP) – The Stockbridge-Munsee Band of Mohicans in Wisconsin filed a federal lawsuit in April asking a judge to block the Ho-Chunk Nation from expanding a competing casino, saying the project violates both tribes' gambling compacts with the state.
The Ho-Chunk Nation wants to add hundreds of slot machines, table games, a restaurant and a hotel to its casino in Wittenberg. Construction has already begun on the project.
The Stockbridge-Munsee Band of Mohicans fears the development, less than 20 miles from its North Star casino-resort, could draw away gamblers and cost the tribe $22 million per year.
The lawsuit argues the Ho-Chunk's com-pact allows the tribe to run only an ancillary facility in Wittenberg – one in which less than half the revenue would come from gambling – and the proposed expansion would violate that agreement.
They also assert the land wasn't placed into trust until 1993, and federal law prohibits gambling on trust land acquired after 1988. The Bureau of Indian Affairs, though, ruled the Ho-Chunk placed the land in trust in 1969, and that an amendment to the Ho-Chuck's compact would allow such a project, according to an opinion released in February by Wisc. Depart. of Administration Secretary Scott Neitzel.
WE COMMUNITY COLLEGE OFFERS FREE SUMMER COURSES
WHITE EARTH, MN – White Earth Tribal and Community College (WETCC) is offering tuition free courses this summer to all students– traditional and nontraditional, Native and Non-Native.
Courses are offered online, hybrid and on-campus and include Anishinaabe Beadwork, College Writing I, Creative Writing, Criminal Law, Ethics, and Anishinaabe Philosophy.
The free courses will give students a chance to complete extra coursework tuition-free. These summer courses are also an invitation for community members to gain new knowledge or skills.
Summer session registration is open until May 12 or until classes fill up. Courses will begin on May 15 and run through the month of June.