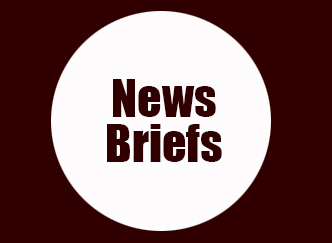 HENNEPIN COUNTY BOARD VOTES TO CHANGE LAKE CALHOUN NAME
MINNEAPOLIS, MN – The Hennepin County Board of Commissioners voted Nov. 28th to remove the name of a controversial historical figure from Lake Calhoun in Minneapolis. The board voted 4-3 to restore Lake Calhoun's original Dakota name, Bde Maka Ska (White Earth Lake) back to the lake.
The Dakota community has been working to get the name changes for several years now, pointing out that Calhoun played a role in the removal of American Indians from the southeastern United States.
The change must now be approved by the Minnesota Department of Natural Resources. If they approve it, the state will submit the change to the U.S. Board on Geographic Names.
PRAIRIE ISLAND ELECTS NEW TRIBAL COUNCIL
PRAIRIE ISLAND, MN – On November 3rd, the Prairie Island Indian Community elected their newest Tribal Council members. The current president, Shelley Buck, won her re-election bid. This will be Buck's fourth term. First-time office holders, Nicole Lehto and Melanie Urich, were also elected. Lu Taylor will start her ninth term, and Johnny Johnson will start his 12th term, and is the only man on the council. The official total are: Buck, 191 votes; Johnson, 189; Taylor, 167; Nicole Lehto, 141; and Melanie Urich, 130. They will serve two-year terms on the governing body of the Prairie Island Indian Community.
The newly elected Tribal Council will be sworn into office on Dec. 13, after which time they will vote amongst themselves on their individual roles.
U.S. BANK STOPS FINANCING ENBRIDGE AND LINE 3
ST. PAUL, MN – The U.S. Bank has ended its credit relationship with Enbridge Inc., the Canadian company seeking to expand tar sands oil transportation through Northern Minnesota with the controversial proposed Line 3 pipeline. The bank's move comes amidst a growing local and global movement calling on the banking industry to cut ties to fossil fuel extraction.
A report released in November by the Rainforest Action Network, "Funding Tar Sands: Private Banks vs. The Paris Climate Agreement," cites Bloomberg investor data and criticizes 36 other banks for financing the Canadian pipeline company Enbridge. The report shows that U.S. Bank no longer holds a credit relationship with Enbridge.
As recently as August 2016, U.S. Bank had been a part of extending a multi-bank  $1.3 billion line of credit  to Enbridge that was not set to expire until late 2019.  Last spring, U.S. Bank  updated its Environmental Policy to end project-level pipeline construction financing.
"…U.S. Bank is right to move away from the Line 3 tar sands pipeline that threatens our climate, our water, and indigenous treaty rights," said Robert Pilot, an enrolled Ho-Chunk tribal member and a Board member of   MN350,  a Minnesota non-profit that has publicly called on U.S. Bank to stop financing the Line 3 pipeline. "It is my hope that other banks follow suit and adapt their policies to better reflect this goal."
MN MEDICAL CANNABIS PROGRAM ADDS 2 NEW ILLNESSES
ST. PAUL, MN – In November, the Minnesota Commissioner of Health, Dr. Ed Ehlinger, announced the decision to add autism spectrum disorders and obstructive sleep apnea as qualifying conditions for the state's medical cannabis program.
"Any policy decisions about cannabis are difficult due to the relative lack of published scientific evidence," said Commissioner Ehlinger. "However, there is increasing evidence for potential benefits of medical cannabis for those with severe autism and obstructive sleep apnea."
Autism spectrum disorder is characterized by sustained social impairments in communication and interactions, and repetitive behaviors, interests or activities.
Obstructive sleep apnea is a sleep disorder involving repeated episodes of reduced airflow caused by a complete or partial collapse of the upper airway during sleep.
Under current state rules, patients certified to have autism or obstructive sleep apnea will be newly eligible to enroll in the program on July 1, 2018 and receive medical cannabis from the state's two medical cannabis manufacturers beginning Aug. 1, 2018.
When the 2014 Minnesota Legislature authorized the creation of a medical cannabis program, the law included a set of nine medical conditions, including: Cancer associated with severe/chronic pain, nausea or severe vomiting, or cachexia or severe wasting, Glaucoma, HIV/AIDS, Tourette's syndrome, Amyotrophic lateral sclerosis (ALS), Seizures, including those characteristic of epilepsy, Severe and persistent muscle spasms, including those characteristic of multiple sclerosis, Inflammatory bowel disease, including Crohn's disease, Terminal illness with a probable life expectancy of less than one year, Intractable pain, and Post-traumatic stress disorder.
FOND DU LAC GETS $2.1 MILLION FOR BROADBAND
FOND DU LAC, WI – The Fond du Lac band has been awarded a $2.1 million grant from the federal government for broadband infrastructure. Sen. Al Franken and Rep. Rick Nolanmade announcement in November.
The funding will help provide high speed internet to underserved populations in that community.
"We need to make sure all Minnesotans – including those in tribal communities – have access to reliable and affordable broadband," Franken said. "That's why I'm glad to see that this USDA grant will help the Fond du Lac Band invest in broadband infrastructure and improve economic development, education, and health care for Minnesotans in the region."
Funds come from the USDA Rural Development Community Connect Grants program, which helps fund broad band in rural areas.