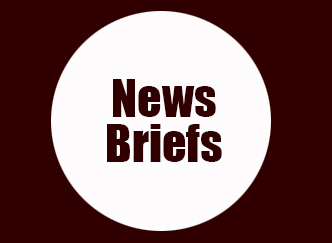 WALZ PICKS FLANAGAN TO RUN IN MN GOVERNOR'S RACE
ST. PAUL, MN – Democratic U.S. Rep. Tim Walz has chosen state Rep. Peggy Flanagan as his running mate for Governor. Walz has represented southern Minnesota in Congress for more than a decade.
"Peggy's vast knowledge and expertise will be some-thing I rely on daily," Walz said of her role as his potential lieutenant governor.
Walz is one of more than a dozen Minnesotans running for the seat to replace DFL Gov. Mark Dayton, who said he will retire at the end of his second term.
Flanagan had a speaking role at the Democratic National Convention last year during her first term in the Legislature. She serves in the House (Democratic-Farmer-Labor Party) with three other Democratic candidates for governor: Reps. Paul Thissen of Minneapolis; Erin Murphy of St. Paul; and Tina Liebling of Rochester.
If elected, Flanagan (White Earth Ojibwe) would be the first person of color to hold a constitutional office in Minnesota and the highest ranking Native American state office holder ever in the country.
SECRETARY NAMES BRYAN RICE DIRECTOR OF BIA
WASHINGTON, DC – U.S. Secretary of the Interior Ryan Zinke has selection Bryan Rice, a veteran federal administrator and citizen of the Cherokee Nation of Oklahoma, as the new Director of the Bureau of Indian Affairs (BIA), the federal agency that coordinates government-to-government relations with 567 federally recognized tribes in the United States.
Rice, who started his new position on October 16, recently led Interior's Office of Wildland Fire, and has broad experience leading Forestry, Wildland Fire, and Tribal programs across Interior, BIA, and the U.S. Department of Agriculture. His federal govern-ment career has spanned nearly 20 years, beginning with service on the Helena Interagency Hotshot Crew for the U.S. Forest Service in Montana.
He served as a Peace Corps Volunteer in Nepal, working in both community forestry and rural development and supervised numerous timber operations as a timber sale officer on the Yakama Reservation as well as a forester on the Tongass National Forest in Alaska. Rice also served in leadership capacities inter-nationally in Tanzania, Mexico, Brazil and Australia for both Interior and the U.S. Forest Service.
WHITE EARTH CHAIRMAN SEEKS REMOVAL OF SECRETARY-TREASURER
WHITE EARTH, MN – According to an article published online by the Detroit Lakes News, White Earth Tribal Chairman Terry Tibbetts has filed charges with the Minnesota Chippewa Tribe, seeking to have White Earth Secretary-Treasurer Tara Mason censured by the Tribal Executive Committee.
Charges filed against Mason include: malfeasance in the handling of tribal affairs, dereliction or neglect of duty, and refusal to comply with provisions of the constitution and bylaws of the tribe.
The charges say that Mason undermined and over-ruled the Tribal Executive Committee's constitutional convention process; took action to pursue the construction of the Star Lake Casino; engaged in abuse and interference with tribal courts; and rescinded separation of power clauses related to courts, giving her authority over court decisions.
No vote was taken by the TEC on the censure motion, but Mason did make a motion to rescind the Chippewa Tribe's censure ordinance, which did not pass. To address the charges, a special Minnesota Chippewa Tribe meeting will take place Nov. 22 at the Shooting Star Casino Event Center in Mahnomen.
SUPREME COURT WON'T TAKE UP RACE-BASED CHALLENGE TO ICWA
WASHINGTON, DC – Without comment, the U.S. Supreme Court denied a petition in S.S. v. Colorado River Indian Tribes. The action, which came in an order list in late October, lets stand a decision from Arizona, where opponents of ICWA tried to undermine the landmark law by claiming it is based on race.
The Arizona Court of Appeals rejected that contention in a January 12 decision. And the Colorado River Indian Tribes, whose attorneys participated in the case to protect two children who have been involved in a custody dispute, noted that the race issue has long been settled.
The tribe's attorneys wrote in a brief the the Supreme Court has already determined that "statutes dealing with Indians do so on the basis of membership in or affiliation with a federally recognized tribe, not on race."
Congress enacted ICWA in 1978 to address the high rates of Indian children being separated from their tribal families and their tribal communities. The law recognizes the sovereign interests of tribes in Indian child welfare cases.