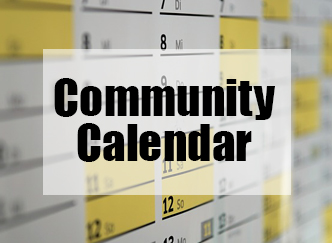 Thru Feb 14
Revitalizing Symbols
Revitalizing Symbols features artwork by Indigenous North American Artists who incorporate revitalization in their practices through different mediums. Artists: Jaida Grey Eagle, Haley Greenfeather English, Nicholas Galanin, Briand Morrison, George Morrison, Chholing Taha, Jonathan Thunder, Gwen Nell Westerman, Debra Yepa-Pappan, Holly Young and more. These artists incorporate revitalization through designs, patterns and symbols. There is no admission fee. The Inez Greenberg Gallery, first floor, Bloomington Center for the Arts, 1800 W Old Shakopee Rd, Bloomington, MN. For info, see: https://artistrymn.org.
Thru Feb 28
Watermark Akinomaage – Teaching from the Earth
Interpreter, educator, learner are three words that describe the lens Vern Northrup (Fond du Lac Band Ojibwe) looks through when photographing the world. Akinomaage, Teaching from the Earth, is the Ojibwe word for what Northrup seeks to do with his photography. Using only the camera on his smart phone, Northrup captures the setting of where he grew up, creating a nostalgia for those familiar with the area, and a curiosity for those who aren't. He uses photography as a tool to educate both himself and the viewer about the rhythm of nature, the preservation of tradition, and the relationship between resilience and sustainability. Northrup recognizes the ability of the land to act as a narrator and uses photography to reveal the story in landscapes. "Akinomaage' will run through Feb. 28. Free and open to the public. Watermark's Miikanan Gallery, 505 Bemidji Ave N, Bemidji. For info, call 218-444-7570, or see: watermarkartcenter.org.
Thru Sept
Julie Buffalohead Exhibit
Julie Buffalohead (Ponca Tribe) creates visual narratives told by animal characters that have personhood, agency, and individuality. Buffalohead connects the mythical with the ordinary and the imaginary with the real, offering a space to which viewers can bring their own experiences. She coaxes us to discover additional layers of meaning—social, historical, political, personal—using metaphor, wisdom, and wit. Buffalohead is a recipient of the Guggenheim Fine Arts Fellowship, the Joan Mitchell Foundation Painters and Sculptors Grant, and the McKnight Foundation Fellowship for Visual Arts, among others. Minneapolis Institute of Art, 2400 Third Ave S, Mpls. For info, call 888-642-2787 or: visit@artsmia.org.
Feb 3, 10, 17, 24
Medicine Wheel
Open Alcoholics Anonymous meetings. We work Steps and Traditions according to the month. Free. No child care provided. Mondays from 6pm to 7pm. Gichitwaa Kateri Church, 3045 Park Ave S, Mpls (use parking lot entrance). For info, contact Betty at 612-387-4463 or Shawn at 612-824-7606.
Feb 3–27
When the Mists Lift, the Many See"
Chholing Taha, Cree First Nations, tells stories through paintings and Indigenous textiles such as shawls, blankets, and hoods. Her narrative paintings convey beauty, harmony, healing, life, and redemption—for humans as well as the rest of nature under human affect. These reparative attitudes and lightness are immediately apparent to the viewer. Her compositions are carefully balanced and often symmetric, her color choices are bright and cooperative, and most of the stories, in one way or another, honor the cycle of life and creation. Metropolitan State University, Gordon Parks Gallery, 645 E Seventh St, St Paul. For info, see: www.metrostate.edu/arts/gordon-parks-gallery
Feb 4, 11, 18, 25
Sa Miikana (Red in Dakota, Road in Ojibwe)
Open Alcoholics Anonymous meeting from 7pm to 9pm. Free. No child care provided. Minnesota Chippewa Tribe Building, 1308 E Franklin Ave S, Mpls. For info, contact Betty at 612-387-4463 or Joshua at 612-979-3955.
Feb 5, 12, 19, 26
IHB Parent Circle
The Parent Circle is a space for parents and caregivers to learn and share how to support children of all ages. Topics include: Tip on how to answer sensitive sexual health questions'; Gender, orientation, two-spirit identity and sexuality; Ages and stage – sexual growth and development. There will be small weekly giveaways (household items and toiletries), a $50 gift card raffle during the last session (weekly entry for attendance) and light snacks. The Parent Circle will be held every Wednesday (only in Feb.) from 3-4:30pm. Indian Health Board, 1315 E. 24th St., Minneapolis, MN. For info, contact Delilah at drobb@ihb-mpls.org or 612-721-9879. Or see: https://www.facebook.com/events/770083320154168.
Feb 6, 13, 20, 27
Our Children Are Sacred
Women's Alcoholics Anonymous meeting. We do daily reflection readings, big book and open discussion. 6-7pm. Free. No child care provided. Recovery Church, 253 State St (Dr. Bob room), St Paul. For info, contact Betty at 612-387-4463.
Feb 7, 14, 21, 28
On The Red Road
Open Alcoholics Anonymous meetings. Free. Meets Fridays from 7pm to 9pm. MAIC, 1530 E Franklin Ave S, Mpls. (Use parking lot entrance, Auditorium 2nd floor.) For info, call George at 612-423-7187.
Feb 8 – 9
Cherish the Children Powwow
Ain Dah Yung Center's 22nd Annual powwow. Grand Entries on Saturday at 1pm and 7pm. Sunday Grand Entry at 1pm. Feast on Saturday at 5pm. Doors open at 11am. Registration beings at 11am. Emcees: Jerry Dearly and Reuben Crowfeather. 50/50 Drawings, Door Prizes throughout the weekend. Host Drum: Little Earth. Invited Drum: Oyate Teca. Head Dancers: Joe Artishon and Miiskogihmiiwan Poupart-Chapma. $5 Entry fee for ages 7+. Free entry for Elders and Veteran. Lots of vendors and more. Central High School, 275 Lexington Ave, St. Paul, MN. For info, see http://adycenter.org.
Feb 9
Outing to see Noura, for Indigenous community
See Noura at the Guthrie, with transportation, catered lunch, and a post-play conversation with members of the cast and our Iraqi community all provided for free. About the Play: It's Christmas Eve in New York City, and Noura — a newly minted U.S. citizen from Iraq — is preparing to host an Iraqi meal and growing more homesick by the minute. Her husband and son have fully embraced their American names and identities, but Noura feels restless and displaced. Even so, she eagerly welcomes her dinner guests until secrets are revealed and the evening begins to unravel. This brilliant new play is a poignant exploration of motherhood, marriage and identity in modern America. 11am: Meet at Midtown Global Market (1001 E Lake St) to board charter bus and depart for the Guthrie. 11:30-12:30pm: Catered lunch together at the Guthrie. 1-3pm: See Noura, followed by a post-show discussion with the cast and Iraqi community. 3:15pm: Board charter bus to return to DIW parking lot. For info, see: www.guthrietheater.org/shows-and-tickets/2019-2020-season/noura/
Feb 13
MMIW&R Community Art Build
Missing and Murdered Indigenous Women community art build. Bring your own fabric to screen print for free. Funded by Artists Collective for Community Collaborations. 3pm-7pm. MIWRC, 2300 S 15th Ave, Mpls. For info, contact Rory Wakeup at wakemup.productions@gmail.com.
Feb 14
Native flutist Darren Thompson
KKWE 89.9FM Niijii Radio's Minnesota Music Mixdown presents speaker, educator, and Native American flutist, Darren Thompson (Lac Du Flambeau Ojibwe). Darren will perform and speak on his music, career and the importance of Mental Health in three local schools, including Detroit Lakes Middle School, Mahnomen School, and Naytahwaush Charter School. KKWE Niijii Radio's Minnesota Music Mixdown is a project aimed to bring art and culture into rural communities across KKWE's listening region. KKWE will collaborate with school and community partners to expose more Minnesotans to performing arts professions. For more info, contact KKWE 89.9FM Niijii Radio at 218-375-2012 or visit www.niijiiradio.org. For more info on Darren Thompson, see: www.darrenthompson.net
Feb 14
MMIW&R Walk
Missing and Murdered Indigenous Women walk. The walk will be marshaled by MN350. Elders singing from Lead Truck. Youth will lead the Walk. 11am-2pm. MAIC, Franklin Ave, Mpls. For info, contact Cristine Davidson at cdavidson@miwsac.org or text 612-849-4684.
Feb 14
SPPS Indian Education Program Traditional Powwow
Bring your own powwow gear and join us for a fun night! If you should get the urge to dance and don't have dance regalia, we have regalia available at the powwow you can borrow. February is our Sweetheart Powwow, we will have a Potato Dance, specials and great prizes. All powwows are alcohol and drug free. 6pm to 8pm. Free. American Indian Magnet School, 1075 3rd St E, Saint Paul. For info, see: www.spps.org.
Feb 15 (deadline)
STEP UP Program
The STEP UP Program is for Native American/Alaska Native 11th and 12th grade high school students. This is a paid summer research experience. Students have the opportunity to conduct research in their hometown. Additionally, at the end of the program they get to travel (all expenses paid) to the National Institutes of Health to present their research to their peers and researchers, in Bethesda, Maryland. The application portal is open and will remain open until February 15. Paper applications are available upon request. Access to the online application can be found at: http://bit.ly/STEPUP2020.
Feb 15
Dakota/Ojibwe Language Family Day & Lecture
Discover the Dakota and Ojibwe languages during a family day connected to the new History Center exhibit, Our Home: Native Minnesota. Hear a talk from Dr. Anton Treuer, professor of Ojibwe at Bemidji State University, about his new MNHS Press book, The Language Warrior's Manifesto: How to Keep Our Languages Alive No Matter the Odds. Then from 11am to 3pm, enjoy a variety of family-friendly language activities. 10am – 3pm. Cost: Included with $6-12 site admission/MNHS members free. Minnesota History Center, 345 W Kellogg Blvd, St Paul. For info, contact 651-259-3015 or boxoffice@mnhs.org, or see: http://www.mnhs.org/event/8093
Feb 19
Blood Memory Film
The Augsburg Native American Film Series presents Blood Memory, which tells Sandy White Hawk's (Sicangu Lakota) story of adoption out of her community at a young age, and her work to help the "stolen generation" of the American Indian Adoption Era return home. Intertwined with her saga is that of Mark Fiddler, an ICWA lawyer whose advocacy as co-council in Adoptive Couple vs. Baby Girl 2013 helped to dismantle the law he once fought to protect. Reception: 6:15 – 6:45pm. Screening begins at 7pm. Discussion with participants follows. Free to the public. Augsburg University, Sateren Auditorium, Music Hall, 715 22nd Ave S, Mpls. For more info, see: www.augsburg.edu/filmseries/2019/11/21/blood-memory..
Feb 19 (deadline)
Call for Race Equity Advisory Council applications
Applications are now being accepted for Hennepin County's new Race Equity Advisory Council. The 16-member council will advise the county board and county administration on their vision and strategy, which focuses on confronting and overcoming barriers that impact residents, especially those of color. By partnering with residents who are experiencing disparities, as well as with community partners who are assisting individuals and families impacted by disparities, the ability to reduce racial disparities and advance racial equity throughout Hennepin County will be more successful. Preference given to Hennepin County residents. Individuals with lived experience of racial disparities in the area of education, employment, health, housing, income, justice and transportation are encouraged to apply. Apply at: https://www.hennepin.us/advisoryboards hennepin.us/news.
Feb 20 – April 20
Rights of the Child 
A solo exhibition of paintings and digitally designed posters by Duluth-based artist Moira Villiard exploring the essence of childhood and children's rights in modern times. All My Relations Gallery, NACD, 1414 E Franklin Ave, Mpls. For info, see: Allmyrelationsarts.com.
Feb 22
Northern Indigenous Winter Games Tour
The Centennial Indian Education Community invites everyone to the Northern Indigenous Winter Games Tour. Ojibwe Lacrosse on Ice, Double Ball on Snow, Shinny on Snow, Snowsnake Oneida Football, Crow Arrows Snowshoe (provided or bring your own), Winter Trekking (bring your own toboggan or sled), Eskimo Tug of War, Inuit Games. Free to area youth and adults. Dress for the weather. Younger youth need to be supervised by adults. Lunch and registration: Noon to 1pm. Mahnomen Nabo (Wild Rice Soup) and Fry Bread available for purchase. Event takes place from 1pm to 4pm. Wargo Nature Center, 7701 Main St, Lino Lakes, MN. For info, contact Tricia Garvie Carlson at PGarvie.carlson@isd12.org or 763-792-5087. Or Dan Ninham at 218-368-6430 or coach.danninham@gmail.com.
Feb 23 – April 12
Acting for Native American performers
Native performers of all backgrounds and experience are invited to join actor/producer/educator Ernest Briggs (White Earth Ojibwe). Briggs is the Artistic Director of Turtle Theater Collective, a local Native American Theater company. He received his Master of Fine Arts with a major in Theater from the University of Florida. This is a free, 8-week exploration of acting from a Native perspective. You'll dig into scene-work, monologues, warm-ups, and community-building, all in an environment created by, for, and with Native voices. All experience levels welcome. No prerequisite. Age range: High school and older. Space is limited. Sundays from 10am to 12pm. For info, contact If you have questions, please email rebeccan@guthrietheater.org or call 612-225-6001. Or see: https://securesite.guthrietheater.org/31379/31380.
Feb 25
"Warrior Women" Film Screening
The film "Warrior Women" is the story of mothers and daughters fighting for Indigenous rights during the American Indian Movement (AIM) of the 1970s. The film unveils a female perspective on this important history and examines how political struggles can impact children. The film shares the story of Madonna Thunder Hawk, an AIM leader who shaped a kindred group of activists' children (including her daughter Marcy) into the "We Will Remember" Survival School, a Native alternative to government-run education. Together, Madonna and Marcy fought for Native rights in an environment that made them more comrades than mother-daughter. Today, both women are still at the forefront of Native issues, fighting against the environmental devastation of the Dakota Access Pipeline and for Indigenous cultural values. Through a circular Indigenous style of storytelling, this film explores what it means to navigate a movement and motherhood and how activist legacies are passed down and transformed from generation to generation in the context of colonizing government that meets Native resistance with violence. Expand your visit by exploring the new exhibit Our Home: Native Minnesota before the program. Admission to the museum is free on Tuesdays from 3pm to 8pm. Event takes place from 7pm to 9pm. Minnesota History Center, 345 W Kellogg Blvd, St Paul. For info, contact 651-259-3015 or boxoffice@mnhs.org, or see: http://www.mnhs.org/event/8092.
Feb 28
Traditional Men's Gathering and Dinner
Urban White Earth Substance Abuse Program Traditional Men's Gathering and Dinner. Open to males 12+ with adult. Dinner is at 5pm, 6pm program begins, with keynote speaker at 7pm. Door prizes. This event happens every last Friday each month. 212 W Franklin Ave, Mpls. For info, contact David Goodman at 612-813-1586 or dave.goodman@whiteearth-nsn.gov.
Feb 28 (deadline)
Fellowships for emerging Native Artists in theater
Paid Fellowships for Native Artists in theater in directing, stage management, and theater management. The Guthrie Theater is seeking applications from emerging Native theater artists who want to deepen their craft in direction, stage management or theater management through 3-month paid Fellowships with Guthrie staff and artists from late April –late June 2020. Curriculum includes professional mentorship and hands-on experience during the making of our summer musical, CABARET. Fellows will be paid a fee of $4,000 over the 3-month period. Applications are open thru Feb 28. Fellowships run April 27-June 2. For info or to apply, contact Rebecca Noon at rebeccan@guthrietheater.org.
March 1
Louise Erdrich
Native American author Louise Erdrich will premiere her new novel, The Night Watchman (HarperCollins) which is based on the extraordinary life of Erdrich's grandfather, who worked as a night watchman and carried the fight against Native dispossession from rural North Dakota all the way to Washington, D.C. This powerful novel explores themes of love and death with Erdrich's trademark mastery of lightness and gravity, elegant prose, sly humor and depth of feeling. Erdrich is the author of 15 novels as well as volumes of poetry, children's books, short stories and a memoir of early motherhood. The event is free, with a reception and book signing following the reading. Copies of her book will be available. 4pm in the Sanctuary, Plymouth Congregational Church, 1900 Nicollet Ave, Mpls. For info, call 612-871-7400 or see www.plymouth.org.
March 1 (deadline)
Vision Maker Media Summer Internship
Vision Maker Media has paid multimedia public television internships to undergraduate or graduate students with the purpose of increasing the opportunities for American Indian and Alaska Native youth in public broadcasting. Interns can locate throughout the United States at the Public Television station—or at Vision Maker Media in Lincoln, Nebraska. Deadline is March 1. For info, contact Rebekka Schlichting at rschlichting@netad.unl.edu. Or see: visionmakermedia.org.
March 2
Dawnland
Dawnland is the untold story of Indigenous child removal in the US through the nations first-ever government-endorsed truth and reconciliation commission, which investigated the devastating impact of Maine's child welfare practices on the Wabanaki people. The Wabanaki are the people who are there to greet the light, "the people of the dawn," in the upper Northeast. For decades, Maine's child welfare system placed Wabanaki children in foster or adoptive homes. Many children in the system suffered untold physical and psychological abuse. Facilitated discussion after the film will focus on having conversations that center personal experience, multiple perspectives and the social construction of race and gender. Light meal provided. Free. Minimum age to attend is 16 years old. 5:30pm – 8:30pm. Center for Equity & Culture, Washington Technology Magnet School, 1495 Rice St, St Paul. For info: cec@spps.org or 651-744-2635.
March 4
3rd Annual Indigenous Hemp Conference
Before the start of the 17th Annual Great Lakes Indigenous Farming Conference, join us for a day of learning, networking, and workshops. Local and regional hemp experts will discuss the possible roles hemp can play in tribal economies. The conference will offer an opportunity to collaborate, learn together and make plans to grow our future. The conference covers issues on indigenous cannabis futures and industrial hemp. We will explore the growing, processing, and path ahead for cannabis as a central part of the transition to the next economy. We will also discuss the need and opportunity for tribal collaboration in the face of conflicting policies and economic forces. Topics will include: Cultivation and varieties; Refining; Products with a focus on rope, paper, fiber, and CBDs; Whole Hemp plant approach, Food products and value; and Tribal, local state or federal regulations. Hosted by Winona's Hemp & Heritage Farm, and Anishinaabe Agriculture Institute. 7am to 10pm. Maplelag Resort, 30501 Maplelag Rd, Callaway, MN. For info, see: https://www.winonashemp.com/events/hempconference2020.
March 4
Yoga of 12-Step Recovery at the Indian Health Board
Indigenous Lotus and the Indian Health Board are excited to offer the Yoga of 12-Step Recovery program starting on March 4. Y12SR is a 12-step discussion and yoga practice that is open to anyone and everyone dealing with their own addictive behavior, or affected by the addictive behaviors of others. This is open and inclusive group. All A's are welcome. Classes are held Wednesdays, 4:30- 6:30pm. Call 612-721-9811 to schedule an intake. IHB, 1315 E 24th St, Mpls.
March 5-8
Great Lakes Indigenous Farming Conference
The 17th Annual Great Lakes Indigenous Farming Conference, Mino-Bimaadiziwin- Gikendaasowin-Oodenang, Living the Good Life through Knowledge and Community. Join us and learn about a wide array of topics and discussions on food sovereignty initiatives, tribal food and farm policy, native agricultural techniques, research and seed protection, traditional ecological knowledge and much more! We also feature a youth track with various activities and story-telling, films, and hands-on demonstrations. We will be awarding limited scholarships on a case-by-case basis only to locals, tribal members, and students. Early bird registration through February 7th. At the Maplelag Resort in Callaway, MN, on the White Earth Reservation. For info, visit the White Earth Land Recovery Website at welrp.org and for questions, email IFC@welrp.org.
March 6 – May 29
Vern Northrup "Akinomaage" Photography Exhibit
Photographer Vern Northrup (Fond du Lac Ojibwe) will be exhibiting his "Akinomaage: Teaching from the Earth" photography exhibition with more than 60 photographs on view. Northrup recognizes the ability of the land to act as a narrator and uses photography to reveal the story in landscapes. The exhibit will open with an Artist Talk and Book Signing on March 6 at 5:30pm – 7:30pm and a closing Artist Reception on March 29 at 5:30pm – 7:30pm. All events are free and open to the public with a $10 suggested donation. Dr. Robert Powless Cultural Center Gallery, 202 W 2nd St; Duluth. For info, see: https://www.aicho.org.
March 10
Mental Health & Wellness in Diverse Communities
C.I.T. Conference: Mental Health & Wellness in Diverse Communities. Keynote Speaker: Patina Park. Park is Mnicoujou Lakota and her biological family comes from the Cheyenne River and Standing Rock Sioux Tribes and her adoptive family is Osage. A graduate of Hamline University School of Law, she serves as President/CEO of the Minnesota Indian Women's Resource Center. Dedicated to furthering anti-violent social movement progress grounded in Indigenous values, Park's legal and community work focuses on challenging the settler/colonist systems that have created massive health and economic disparities for Native people. Using examples from the Franklin/Hiawatha Encampment and other urban Indian problems, Park will show how shifting the narrative from one embedded in deficit to one that honors the resilience and strengths of the Indigenous peoples is a more effective way to end disparities and inequities, and is an approach that can be used universally when responding to the homeless crisis being experienced by many communities. Attendees will leave with a deeper understanding of the importance of collaborative relationships between police, mental health and community advocacy to address underlying causes of crisis and to support individual and community wide recovery. Breakfast, coffee, and lunch will be provided. Seats are limited and advanced registration is required. 8:30am – 5pm. Registration opens at 8:15am. Hubert H. Humphrey Institute, 301 19th Ave S, Mpls. For info, see: www.mentalhealthcrisis.org/event-details/3rd-upper-midwest-regional-cit-conference-1.
March 16
LEAP Fundraiser
LEAP! is Division of Indian Work's annual fundraiser to support its Horizons Unlimited Food Shelf and Youth Leadership Development Program. HU has provided food for the Twin Cities American Indian community since 1952 and remains the only culturally-sensitive food shelf serving the west metro American Indian population. YLDP has worked to empower American Indian youth since 1980. LEAP event highlights include live entertainment, a silent auction, live auction, appetizers, and a cash bar. Proceeds raised during the evening will support food shelf and youth program costs. Last year we raised more than $75,000! We invite you to be part of an amazing event filled with laughter, friendly bidding competitions, and a common purpose—helping to provide services to the Twin Cities Native American community. 5pm to 8:30pm. The Metropolitan, 5418 Wayzata Blvd, Golden Valley. For info, see: diw-mn.org/leap.
April 26 (deadline)
Public Comment for the Task Force on Missing and Murdered Indigenous Women
The Task Force on Missing and Murdered Indigenous Women was created by the 2019 Minnesota Legislature Special Sessions Laws. The public is invited to submit written comments to the Task Force on Missing and Murdered Indigenous Women for inclusion in their consideration of recommendations, which will be included in a report to the Minnesota Legislature in December 2020. Comments should be directly related to the mandates of the Task Force and should provide concrete recommendations that can be acted on by the Minnesota Legislature. All public comments received by April 26 will be posted to the Resources page on the Task Force's website in order to provide transparency. Submit comments online at: https://us1se.voxco.com/SE/1145/MMIWTaskForcePublicCommentWeb or call 651-280-2661 to leave a verbal recording of your comments. (Wilder Research staff will transcribe and submit with the other written comments.) For info, email: MMIWTaskForce@wilder.org.