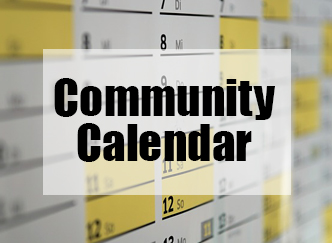 Thru Feb 2
Foresight – 20 years of Mitakuye Oyasin
Foresight is a retrospective exhibition highlighting the past 20 years of artists that have been featured at All My Relations Arts Gallery. Bringing together 20 invited artists, many of whom began their careers within the All My Relations Arts Gallery, to celebrate the foresight of gallery founder, Shirlee Stone. With the mission to raise the visibility and value of Native American art as well as represent the diversity and strength of the artists it represents, All My Relations Arts Gallery has explored the Native experience of the past, present, and future. Artwork ranging from the artist's favorite piece, the one that changed their career, and exploratory work, Foresight is an alumni event celebrating 20 years of contemporary Native artists. In the words of past curator Heid Erdrich, "We are all related, between people and across generations." Featuring works by Dyani White Hawk, Rory Wakemup, Graci Horne, Jim Denomie, Gwen Westerman, Andrea Carlson, Gordon Coons, Aza Erdrich, Jonathan Thunder, and more. All My Relations Arts, 1414 E Franklin Ave, Mpls. For info, see: http://www.allmyrelationsarts.com. Events include:
• Jan 11: Family Day, 12 – 3pm.
• Jan 25: a Reunion Galla, 6pm to 10m. (Location TBD)
• Jan 20: Curators Reflection Night, 6pm to 8pm.
Thru Feb 14
Revitalizing Symbols
Revitalizing Symbols will feature artwork by Indigenous North American Artists who incorporate revitalization in their practices through different mediums. The title of the exhibition reflects artists who, through their identity, are reviving traditions through language, land, and art for First Nations North American people. This exhibition features the artwork of Jaida Grey Eagle, Haley Greenfeather English, Nicholas Galanin, Briand Morrison, George Morrison, Chholing Taha, Jonathan Thunder, Gwen Nell Westerman, Debra Yepa-Pappan, Holly Young and more. These artists incorporate revitalization through designs, patterns, and symbols while influencing others, teaching communities and the viewers of their work. Curated by Alexandra Buffalohead. Opening Reception: January 10 from 6 to 8pm. Panel Discussion: January 28 at 7pm. There is no admission fee. The Inez Greenberg Gallery, first floor, Bloomington Center for the Arts, 1800 W Old Shakopee Rd, Bloomington, MN. For info, see: https://artistrymn.org.
Thru Feb 28
Watermark Akinomaage – Teaching from the Earth
Interpreter, educator, learner are three words that describe the lens Vern Northrup (Fond du Lac Band Ojibwe) looks through when photographing the world. Akinomaage, Teaching from the Earth, is the Ojibwe word for what Northrup seeks to do with his photography. As an interpreter, educator and learner, Northrup wants to gain knowledge from the earth. Using only the camera on his smart phone, Northrup captures the setting of where he grew up, creating a nostalgia for those familiar with the area, and a curiosity for those who aren't. He uses photography as a tool to educate both himself and the viewer about the rhythm of nature, the preservation of tradition, and the relationship between resilience and sustainability. Northrup recognizes the ability of the land to act as a narrator and uses photography to reveal the story in landscapes. "Akinomaage' will run from December 6 through February 28, Watermark is free and open to the public. Watermark's Miikanan Gallery, 505 Bemidji Ave N, Bemidji. For info, see: watermarkartcenter.org or call 218-444-7570.
Thru Sept
Julie Buffalohead Exhibit
Julie Buffalohead (Ponca Tribe) creates visual narratives told by animal characters that have personhood, agency, and individuality. Buffalohead connects the mythical with the ordinary and the imaginary with the real, offering a space to which viewers can bring their own experiences. She coaxes us to discover additional layers of meaning—social, historical, political, personal—using metaphor, wisdom, and wit. Buffalohead is a recipient of the Guggenheim Fine Arts Fellowship, the Joan Mitchell Foundation Painters and Sculptors Grant, and the McKnight Foundation Fellowship for Visual Arts, among others. Minneapolis Institute of Art, 2400 Third Ave S, Mpls. For info, call 888-642-2787 or: visit@artsmia.org.
Jan 6, 13, 20, 27
Medicine Wheel
Open Alcoholics Anonymous meetings. We work Steps and Traditions according to the month. Free. No child care provided. Mondays from 6pm to 7pm. Gichitwaa Kateri Church, 3045 Park Ave S, Mpls (use parking lot entrance). For info, contact Betty at 612-387-4463 or Shawn at 612-824-7606.
Jan 7, 14, 21, 28
Community Drum and Dance
Drum and Dance Practice welcomes all levels of singing and all categories and levels of dancers. We meet weekly on Tuesday from 6:30-8pm in the gym at the Minneapolis American Indian Center. All ages are welcome to join, there's no registration required and we encourage Native youth ages 8-18 and their families to participated. This activity is free and children must be accompanied by an adult. Every Tuesday until June 30, 2020. MAIC, 1530 E Franklin Ave, Mpls. For info see: www.facebook.com/events/632554763936796.
Jan 7, 14, 21, 28
Sa Miikana (Red in Dakota Road in Ojibwe)
Open Alcoholics Anonymous meeting from 7pm to 9pm. Free. No child care provided. Minnesota Chippewa Tribe Building, 1308 E Franklin Ave S, Mpls. For info, contact Betty at 612-387-4463 or Joshua at 612-979-3955.
Jan 9, 16, 23
Our Children Are Sacred
Women's Alcoholics Anonymous meeting. We do daily reflection readings, big book and open discussion. 6-7pm. Free. No child care provided. Recovery Church, 253 State St (Dr. Bob room), St Paul. For info, contact Betty at 612-387-4463.
Jan 10
Cultural Heritage Grants
The Minnesota Historical Society seeks applications for small grants (up to $10,000 requested) in the Minnesota Historical and Cultural Heritage Grants program to preserve and enhance access to the state's historical and cultural resources and support projects of enduring value to history and historic preservation statewide. Small grants (requested funding of $10,000 or less) are awarded four times a year, and the next upcoming application deadlines are January 10, and April 10, 2020. Eligible projects fall into two categories: history projects and historic preservation projects. Applicant organizations must be located in Minnesota and be a nonprofit 501(c)(3), state or local government unit, federally-recognized tribe or educational institution. First-time applicants are encouraged to carefully review what is needed to get ready to apply, the application instructions and to contact the staff of the Minnesota Historical Society's Heritage Preservation Department. They will offer technical advice in their areas of expertise, help decide what to apply for, and advise on shaping applications. The grants program is made possible by the Clean Water, Land and Legacy Amendment through the vote of Minnesotans
on Nov. 4, 2008. For info,see: http://www.mnhs.org/preservation/legacy-grants.
Jan 10, 17, 24, 31
On The Red Road
Open Alcoholics Anonymous meetings. Free. Every Friday from 7pm to 9pm. MAIC, 1530 E Franklin Ave S, Mpls. (Use parking lot entrance, Auditorium 2nd floor.) For info, call George at 612-423-7187.
Jan 11
Dakota/Ojibwe Winter Sky Family Day
When the days are short, we have an opportunity to spend more time exploring and enjoying the night sky. Join educators from the Native Skywatchers program to learn more about Dakota and Ojibwe star maps and constellation guides. View a large Dakota star map in the exhibit Our Home: Native Minnesota, and then learn how to find those constellations in the night sky. Plus enjoy art activities, large-format images from MNHS Press children's book The Forever Sky, and fun for the whole family. 11am to 3pm. Cost: Included with $6-12 site admission/MNHS members free. Minnesota History Center, 345 W Kellogg Blvd, St Paul. For info, contact 651-259-3015 or boxoffice@mnhs.org, or see: http://www.mnhs.org/event/8101.
Jan 13, 20, 27
Harm Reduction Group
Weekly meeting open to everyone supportive of Harm REDUCTION PRINCIPLES. We offer non-judgmental support with education and resources. 1pm to 2pm. Native American Community Clinic, 1213 E Franklin Ave, Mpls. For info, see: https://nacc-healthcare.org.
Jan 16
Solar Energy Impact Investing – The Red Lake Tribe
Join Ralph Jacobson for an evening on Solar Energy Impact Investing in a Native American community. Learn about the most compelling drivers for the project: The challenge the Red Lake Tribe in Northern Minnesota is having with pollution from fossil fuels, and their plan to defend their commercial; Walleye fishery as a perpetual resource for their community; The Promise of the Red Lake Solar Project and how you can be part of a crowd-funded solar energy project that could place a local Native American community in a leadership role in the clean energy transition; How the Red Lake Tribe has the potential to create a Solar + Storage Utility for themselves and leapfrog over the present electrical grid into the future of grid technology; How the Red Lake Solar Project offers Tribe members local economic development in terms of Quality Job Training + Quality Jobs; and How Minnesota Community Sources are making the Red Lake Solar Project happen, not Wall Street banks. 4:30pm to 6pm. IPS Solar, 2670 Patton Rd, Roseville. For info, see: https://www.eventbrite.com/e/solar-energy-impact-investing-the-red-lake-tribe-tickets-87983094805.
Jan 19
Indigenous Wildlife Tracking
Spend an unforgettable morning with Indigenous wildlife experts, Michael Kurtz (Lakota) and Joe Wise (Ojibwe), to learn more about our local wildlife and how to read and identify their tracks and behavior. Warm beverages, good company, and wonderful stories provided! Space is limited. 9:30am – 10:30am. Free. Bruce Vento Nature Sanctuary, 4th and Commercial St, St Paul. For info, see: https://www.lowerphalencreek.org/events.
Jan 21
Pappy Hour!
In honor of Cervical Cancer Awareness month we will be offering screenings all day (10am to 4pm)! Gift Cards will be given for completed screenings! "Pappy Hour" refreshments will be served from 12-4pm. NACC, 1213 E Franklin Ave, Mpls. For info, see: https://nacc-healthcare.org.
Jan 22
HIV & HCV Testing
Join us for testing, educational information, snacks, music, and incentives! 10am to 3pm. Minnesota Chippewa Tribe, Urban Office, 1308 E Franklin Ave, Mpls.
Jan 22
January Healing Ceremony & Traditional Teachings
Feast is provided. Women, please wear long skirts. Limited skirts available for those who need them. 5:30pm. American Indian Magnet K-8, 1075 3rd St E, St Paul. For info, contact June Blue at 651-793-3803, ext 3043.
Jan 23
NACC Mammo Day
Breast cancer screening. Women without family history should begin screening at age 40, women with a family history should begin screening at age 35. 10am to 4pm. Native American Community Clinic, 1213 E Franklin Ave, Mpls. Call 612-872-8086 to schedule or email: krabie@nacc-healthcare.org. For info, see: https://nacc-healthcare.org.
Jan 27 (deadline)
Next Step Fund Grant Workshops and Changes
The Next Step Fund, made possible by the McKnight Foundation, provides project grants up to $5,000 to artists, creators, and makers in any discipline for the purpose of career development and artistic achievement. Applicants may be at any stage of their career, but must demonstrate achievement in their artistic field and have a history of public presentation or community contribution. This is a highly competitive program and to help applicants, MRAC offers grant workshops and, new this year, we are also offering draft review of applications before the Monday January 27, 2020 deadline. Sign-up for a workshop or reach out for sample grants and draft support. More information is available at https://mrac.org/grants/next-step-fund. Upcoming workshops in the community include:
• Jan 6: 6pm — 7:30pm, UROC in North Mpls
• Jan 7: 2pm — 3:30pm, All My Relations Arts in Mpls
• Jan 8: 4pm — 5:30pm, Arts Consortium of Carver County Arts Center in Victoria
• Jan 11: 12pm — 1:30pm, Merriam Park Library in Saint Paul. This workshop will be ASL interpreted and Live Captioned.
Jan 29
Adult Hand Drum Making
The Drum Teachings for Success
program is hosting a hand drum making event for individuals 25 and older. 4pm to 8pm. Speak with Michael Norcross about participating. Limited space available. Call to Register at 612-721-9809. Indian Health Board, 1315 E 24th St, Mpls.
Jan 30
All My Relations Arts Curator's Reflection Night
Join us for a panel discussion of former All My Relations Arts directors and curators; sharing their practices, experiences and highlights from the past 20 years. 6pm to 8pm. All My Relations Gallery, 1414 E Franklin Ave, Mpls. For info, see: http://www.allmyrelationsarts.com.
Jan 31
Traditional Men's Gathering and Dinner
Urban White Earth Substance Abuse Program Traditional Men's Gathering /Dinner. Open to males 12+ with adult. Dinner is at 5pm, 6pm program: Traditional Men's Roles and Teaching, with keynote speaker at 7pm. Door prizes. This event happens every last Friday each month. 212 W Franklin Ave, Mpls. For info, contact David Goodman at 612-813-1586 or dave.goodman@whiteearth-nsn.gov.
Jan 31 (deadline)
Bold.org Local Journalism Grant
The Bold.org Local Journalism Grant supports aspiring journalists, and will cover costs for a local journalism project proposed by the recipient. Applicants must be current students in high school or at any accredited undergraduate or graduate degree program at a 4-year, 2-year, vocational, or technical institution in the US. The grant will go towards funding a local journalism project undertaken by the recipient in their community. Grant amount is $1,000. Deadline to apply is Jan. 31. For info and to apply, see: https://bold.org/scholarships/bold-local-journalism-grant.
Feb 8 – 9
Cherish the Children Powwow
Ain Dah Yung Center's 22nd Annual powwow. Grand Entries on Saturday at 1pm and 7pm. Sunday Grand Entry at 1pm. Feast on Saturday at 5pm. Doors open at 11am. Registration beings at 11am. Emcees: Jerry Dearly and Reuben Crowfeather. 50/50 Drawings, Door Prizes throughout the weekend. Host Drum: Little Earth. Invited Drum: Oyate Teca. Head Dancers: Joe Artishon and Miiskogihmiiwan Poupart-Chapma. $5 Entry fee for ages 7+. Free entry for Elders and Veteran. Lots of vendors and more. Central High School, 275 Lexington Ave, St. Paul, MN. For info, see http://adycenter.org.
Feb 15 (deadline)
STEP UP Program
The STEP UP Program is for Native American/Alaska Native 11th and 12th grade high school students. This is a paid summer research experience. Students have the opportunity to conduct research in their hometown. Additionally, at the end of the program they get to travel (all expenses paid) to the National Institutes of Health to present their research to their peers and researchers, in Bethesda, Maryland. The application portal is open and will remain open until February 15, 2020. Paper applications are available upon request. Access to the online application can be found at: http://bit.ly/STEPUP2020.
Feb 15
Dakota/Ojibwe Language Family Day & Lecture
Discover the Dakota and Ojibwe languages during a family day connected to the new History Center exhibit, Our Home: Native Minnesota. Hear a talk from Dr. Anton Treuer, professor of Ojibwe at Bemidji State University, about his new MNHS Press book, The Language Warrior's Manifesto: How to Keep Our Languages Alive No Matter the Odds. Then from 11am to 3pm, enjoy a variety of family-friendly language activities. 10am – 3pm. Cost: Included with $6-12 site admission/MNHS members free. Minnesota History Center, 345 W Kellogg Blvd, St Paul. For info, contact 651-259-3015 or boxoffice@mnhs.org, or see: http://www.mnhs.org/event/8093.
Feb 25
"Warrior Women" Film Screening
The film "Warrior Women" is the story of mothers and daughters fighting for Indigenous rights during the American Indian Movement (AIM) of the 1970s. The film unveils a female perspective on this important history and examines how political struggles can impact children. The film shares the story of Madonna Thunder Hawk, an AIM leader who shaped a kindred group of activists' children (including her daughter Marcy) into the "We Will Remember" Survival School, a Native alternative to government-run education. Together, Madonna and Marcy fought for Native rights in an environment that made them more comrades than mother-daughter. Today, both women are still at the forefront of Native issues, fighting against the environmental devastation of the Dakota Access Pipeline and for Indigenous cultural values. Through a circular Indigenous style of storytelling, this film explores what it means to navigate a movement and motherhood and how activist legacies are passed down and transformed from generation to generation in the context of colonizing government that meets Native resistance with violence. Expand your visit by exploring the new exhibit Our Home: Native Minnesota before the program. Admission to the museum is free on Tuesdays from 3 to 8 pm. Event takes place from 7pm to 9pm. Minnesota History Center, 345 W Kellogg Blvd, St Paul. For info, contact 651-259-3015 or boxoffice@mnhs.org, or see: http://www.mnhs.org/event/8092.
March 5-8
Great Lakes Indigenous Farming Conference
The 17th Annual Great Lakes Indigenous Farming Conference, Mino-Bimaadiziwin- Gikendaasowin-Oodenang, Living the Good Life through Knowledge and Community. Join us and learn about a wide array of topics and discussions on food sovereignty initiatives, tribal food and farm policy, native agricultural techniques, research and seed protection, traditional ecological knowledge and much more! We also feature a youth track with various activities and story-telling, films, and hands-on demonstrations. We will be awarding limited scholarships on a case-by-case basis only to locals, tribal members, and students. Early bird registration through February 7th. At the Maplelag Resort in Callaway, MN, on the White Earth Reservation. For info, visit the White Earth Land Recovery Website at welrp.org and for questions please email IFC@welrp.org.
March 16
LEAP Fundraiser
LEAP! is Division of Indian Work's annual fundraiser to support its Horizons Unlimited Food Shelf and Youth Leadership Development Program. HU has provided food for the Twin Cities American Indian community since 1952 and remains the only culturally-sensitive food shelf serving the west metro American Indian population; YLDP has worked to empower American Indian youth since 1980. LEAP event highlights include live entertainment, a silent auction, live auction, appetizers, and a cash bar. Proceeds raised during the evening will support food shelf and youth program costs. Last year we raised more than $75,000! We invite you to be part of an amazing event filled with laughter, friendly bidding competitions, and a common purpose—helping to provide services to the Twin Cities Native American community. 5pm to 8:30pm. The Metropolitan, 5418 Wayzata Blvd, Golden Valley. For info, see: diw-mn.org/leap.