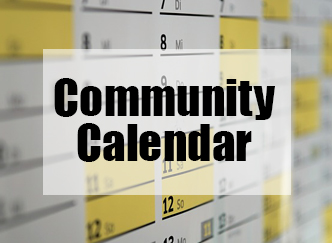 Thru Nov 30
Akinomaage: Teaching from the Earth exhibit
Vern Northrup, visual storyteller and photographer, is an enrolled member of the Fond du Lac Nation in Northern Minnesota. He is an interpreter, educator, and learner. He uses only the camera on his phone to capture the settings of where he grew up. The nostalgia he creates educates the viewer about the rhythm of nature, preservation of tradition, and the relationship between resiliency and sustainability. Akinomaage will be on view through November 2019. The exhibition is free and open to the public. Minnesota State Capital, Third Floor Gallery, St Paul. For info, see: www.duluthartinstitute.org/Community-Events.
Nov 4 – Nov 26
Ginew/Golden Eagle Youth Program
We are a year round after school program that runs on Mondays and Tuesdays from 5:15pm to 7pm, and on Wednesdays and Thursdays from 5:15pm to 8pm. We are after school culturally specific prevention program with transportation (within a designated area), a meal and or snacks. We provide life skills, tutoring, mentoring, homework help, arts and crafts culture, leadership activities and gym time/physical activities. Free. MAIC, 1530 E Franklin Ave, Mpls. For info, see: www.maicnet.org.
Nov 5, 12, 19, 26
Sa Miikana (Red in Dakota Road in Ojibwe)
Open Alcoholics Anonymous meeting from 7pm to 9pm. Free. No child care provided. Minnesota Chippewa Tribe Building, 1308 E Franklin Ave S, Mpls. For info, contact Betty at 612-387-4463 or Joshua at 612-979-3955.
Nov 7, 14, 21
Our Children Are Sacred
Women's Alcoholics Anonymous meeting. We do daily reflection readings, big book and open discussion. 6-7pm. Free. No child care provided. Recovery Church, 253 State St (Dr. Bob room), St Paul. For info, contact Betty at 612-387-4463.
Nov 8 – 9
Don't Feed The Indians – A Divine Comedy Pageant
Watch out when Indian show business meets the Doctrine of Discovery! A raucous play and political satire loosely based on Dante's Divine Comedy. A comedic Native-Aesthetic look at the marginalization of Indigenous Peoples and the appropriation of Indigenous cultural and intellectual property. See what happens when the Indians push back. Written and directed by Murielle Borst-Tarrant (Kuna/ Rappahannock Nations). Music by Kevin Tarrant of Silver Cloud Singers (Hopi/Hochunk). Friday and Saturday at 7:30 pm. Southern Theater, 1420 Washington Ave S, Mpls. For info, contact katia@pangeaworldtheater.org.
Nov 8, 15, 22
On The Red Road
Open Alcoholics Anonymous meeting, narcotics anonymous meeting, 12 Step, Al-anon, Big Book. Women- or men-only meeting upon request. Tuesdays from 7- 9pm. Free. No child care provided. MAIC, 1530 E Franklin Ave, Mpls. (Use parking lot entrance. Auditorium 2nd floor.) For info, contact George 612-346-2920.
Nov 8 – Dec 28
Cara Romero Jackrabbit & Cottontail
Bockley Gallery is pleased to announce its upcoming exhibition of photography by Cara Romero. Jackrabbit & Cottontail, Romero's premier solo show in Minneapolis, brings visibility to a diverse collection of Native Americans, their stories, lands, and worldviews. Through image, she makes present indigenous folklore that has been passed down through generations of oral tradition. Jackrabbit & Cottontail weaves together folklore with autobiography, fine art with editorial art, and stream-of-consciousness exploration with intricate collaboration. Challenging the 'othering' of Native Americans, this collection celebrates diversity, and reinforces the strong presence and participation of indigenous peoples in haute couture, subcultures, and modern society. Romero lives and works in Santa Fe, New Mexico. She has exhibited nationally and internationally, andwas featured in Hearts of Our People: Native Women Artists, organized by the Minneapolis Institute of Art in 2019. Opening Reception: Nov 8, from 6 to 8 pm. Exhibition runs through Dec 28. Bockley Gallery, 2123 W 21st St, Mpls. For info, see: http://www.bockleygallery.com.
Nov 9
Shine a Spotlight on Native Artist
Shine a Spotlight on Native Artists' Native American Artists Wikipedia Edit-a-Thon. Honor the work of Native American artists in Mia's collection by writing or enhancing articles on Wikipedia. The event is a great way to make new friends, have fun, and learn something new, while increasing knowledge about Native American artists in Wikipedia, the world's largest encyclopedia. Help us record a vibrant, living history. Free. No experience necessary; training provided. 11am–4pm. Social hour and refreshments from 11am to noon. Minneapolis Institute of Art, 2400 Third Ave S, Mpls. For info, see: artsmia.org. To register see: ticket.artsmia.org or call 612-870-6323.
Nov 10
Cheryl Minnema
Birchbark Books & ARTrageous Adventures Kids! Join the fun as author Cheryl Minnema ((Waabaanakwadookwe) presents her new book "Johnny's Pheasant". In this sweetly serious and funny story about a Native boy and his grandma, an encounter with a pheasant (which may or may not be sleeping) takes a surprising turn. Come to the reading to find out what happens next! Then get creative with art activities at ARTrageous Adventures. 10am to Noon. Birchbark Books, 2115 W 21st St, Mpls. For info, see: https://birchbarkbooks.com.
Nov 11, 18, 25
Medicine Wheel
Open Alcoholics Anonymous meetings. We work Steps and Traditions according to the month. Free. No child care provided. Mondays from 6pm to 7pm. Gichitwaa Kateri Church, 3045 Park Ave S, Mpls (use parking lot entrance). For info, contact Betty at 612-387-4463 or Shawn at 612-824-7606.
Nov 12
Native American Film Series Event: Crying Earth Rise Up 
The film tells the story of Debra White Plume and Elisha Yellow Thunder's efforts to stop the uranium mining contaminating their community's drinking water. It addresses the sacred relationship between water and life itself, as well as the conflicts between nuclear power companies, activists, and locals. Join us for the film and a conversation with director/producer/cinematographer Suree Towfighnia and Debra White Plume. Reception at 6:15-6:45pm; Film Screening at 7pm. Free. Augsburg University, Sateren Auditorium, Music Hall, 715 22nd Ave S, Mpls. For info, see: https://www.augsburg.edu/filmseries/2019/09/30/crying-earth-rise-up, or contact Elise Marubbio marubbio@augsburg.edu.
Nov 12
Chris Pexa Author Reading
Join us for a book reading by Chris Pexa. Christopher Pexa celebrates the publication of his debut Translated Nation: Rewriting the Dakhóta Oyáte (University of Minnesota Press). Pexa is an enrolled member of the Spirit Lake Nation and assistant professor of English and affiliate of American Indian studies. In this unique examination of both written and oral histories, Pexa finds that the so-called "assimilation era" of Dakota life under federal US law and policy instead was rife with political and philosophical activity. As Pexa looks at literary writers from Nicholas Black Elk to Ella Cara Deloria, and listens to stories of everyday places and activities, what he discovers is not acceptance but critique, negotiation, and the remaking of Dakota peoplehood – encrypted in plain view of white settler audiences. Dakota people, like other indigenous people, were forced into a false choice between "savagery' and "civilization," and yet found creative ways to navigate that binary and to reinvest key terms of liberalism like property, citizenship, and individualism with Dakota meanings, especially around kinship ethics. 5pm to 6:30pm. Reading is followed by a reception. Humphrey Forum in the Humphrey School of Public Affairs. Free and open to the public;. For info/disabilities accommodations, email: sutt0063@umn.edu or call 612-626-1528.
Nov 14
Ada Deer: Making a Difference, In conversation with Louise Erdrich
Join us as we celebrate the life of Native scholar and activist Ada Deer. In her stirring new memoir, "Making a Difference: My Fight for Native Rights and Social Justice", Ada narrates the first eighty-three years of her life, which are characterized by her tireless campaigns to reverse the forced termination of the Menominee tribe and to ensure sovereignty and self-determination for all tribes. The evening will feature a conversation with Louise Erdrich, who writes: "Ada Deer is a personal hero of mine. Her intelligence and courage in restoring Menominee rights after the outrage of federal termination is unforgettable. We need her example more than ever in this challenging time! I am beyond thrilled to have a conversation with her." Books available for purchase at the event. Free and open to the public. 7pm. Lake of the Isles Lutheran Church, 2020 W Lake of the Isles Parkway, Mpls. For info, see: https://birchbarkbooks.com.
Nov 13-15
Minnesota Indian Education Association
The purpose of MIEA is to establish and maintain communications and the promotion of quality education and unity for American Indians for the express purpose of continuity of communications and on-going awareness of local and statewide educational activities. Youth Day, Dakota Language Quiz Bowl, Ojibwe Language Quiz Bowl, powwow, speakers, and more. There is a block of hotel rooms for $59+taxes conference rate under MIE111. Grand Casino Hinckley, MN. For info, contact: miea@minnesotaindianeducation.org or to register, see: minnesotaindianeducation.org/2019-conference.
Nov 15 (deadline)
Input on Name for Historic Fort Snelling
The Minnesota Historical Society will launch a statewide effort through Nov. 15 to gather public input on the name of Historic Fort Snelling, in light of the ongoing revitalization. Following public input, the MNHS board will consider the findings and determine a course of action by early 2020. Should the board recommend a name change, it would then go to the Minnesota Legislature, which has final say over name changes for properties in the state's historic sites network. Known as Bdote in the Dakota language, the MNHS is looking at whether the current name, Historic Fort Snelling, adequately reflects the experience visitors have at the site including soldiers, veterans and their families; enslaved and free African Americans; Japanese Americans; and Native Americans. The public is invited to share input online at www.mnhs.org/naming.
Nov 15
Staged Readings by Sharon Day and Carolyn Dunn
"Soledad" by Carolyn Dunn: A teenager finds old cassette tapes of her Cherokee father's once-famous powwow songs and presents them as her senior project. Will the surprise be a welcome one for her emotionally-distant dad? "Ingah Izitchigay Nibi Ohnje/I Will Do It For The Water" by Sharon Day: Forgiveness is not a big enough word to contain what transpires on the Missouri River Walk between strangers. This story weaves the escapades of river walk troubadours as they attempt to undo the juju left by Lewis and Clark. Friday and Saturday at 7:30pm; Saturday and Sunday at 2:30pm. Sliding Scale $5-$25, no one turned away for lack of funds. Pangea World Theater's Indigenous Voices Festival Pass: $30 for entry to three staged readings and Don't Feed the Indians. Pangea World Theater, 711 W Lake St, # 101, Mpls. For info, see: https://www.pangeaworldtheater.org/indigenous-fest.
Nov 18, 20, 21
Industrial Hemp Program Input
The Minnesota Department of Agriculture (MDA) will be holding three listening sessions around the state to gather input on Minnesota's Industrial Hemp Program. Currently, the MDA is drafting a state plan to submit to USDA to manage hemp regulations in Minnesota. The department is also beginning expedited rulemaking that will outline specifics of the state's hemp program, including licensing and testing requirements. The three meetings will allow growers, processors, consumers, and others interested in hemp and hemp products to share their vision for this new commodity. Meetings will be held on the following dates:
• Nov 18: MN State Detroit Lakes Campus Auditorium, 900 MN Highway 34, Detroit Lakes. 2 – 4pm
• Nov 20: Minnesota Department of Agriculture, Orville L. Freeman Office Building, 625 Robert St N, St Paul. 1 – 3pm.
• Nov 21: Hubbard Building/Strategic Partnerships Center, Room 201, 424 North Riverfront Dr, Mankato. 1 – 3pm.
Nov 20
Beth Piatote: The Beadworkers
Writer and scholar Beth Piatote presents her new book, The Beadworkers. Released to a groundswell of critical praise, this luminous debut collection opens with a feast, grounding its stories in the landscapes and lifeworlds of the Native Northwest, exploring the inventive and unforgettable pattern of Native American life in the contemporary world. Told with humor, subtlety, and beautiful spareness, the mixed-genre stories find unifying themes in the strength of kinship, the pulse of longing, and the language of return. Book signing to follow the reading. 7pm. Bockley Gallery, 2123 W 21st St, Mpls. For info, see: www.bockleygallery.com.
Nov 22
Traditional Men's Gathering and Dinner
Urban White Earth Substance Abuse Program Traditional Men's Gathering /Dinner. Open to males 12+ with adult. Dinner is at 5pm, 6pm program begins, with keynote speaker at 7pm. Door prizes. This event happens every last Friday each month. 212 W Franklin Ave, Mpls. For info, contact David Goodman at 612-813-1586 or dave.goodman@whiteearth-nsn.gov.
Dec. 6
MAICC's 32nd Annual Dinner
Join us to celebrate the launch of the Purchasing Power Initiative at the MAICC's 32nd Annual Dinner!  As usual, it will be the best time of the year to connect with friends and colleagues and enjoy amazing entertainment. We have many special guests and a showcase of talent invited. 4:30pm to 8pm. Mystic Lake Hotel and Casino, 2400 Mystic Lake Blvd, Prior Lake, MN. For info, see: https://www.maicc.org.
Dec. 13
The Circle's Native Author's Fundraiser: Marcie Rendon
Join The Circle for our annual Native Authors Breakfast Fundraiser. This year Marcie Rendon will be the guest speaker. Rendon is a citizen of the White Earth Nation. Her novel, Girl Gone Missing (Cinco Puntos Press) is the second in the Cash Blackbear series. The first, Murder on the Red River (2017 Cinco Puntos Press) received the Pinckley Women's Debut Crime Novel Award 2018. It was a Western Writers of America Spur Award Finalist 2018 Contemporary Novel category. Her two nonfiction children's books are Pow Wow Summer (MN Historical Press) and Farmer's Market: Families Working Together (CarolRhoda). With four published plays she is the creative mind of Raving Native Theater. 8am to 9am. Doors open at 7:30am for coffee and music with the Asiginaak Women's Drum Group. Suggested donation $35. All Nations Indian Church, 1515 E. 23rd St., Minneapolis. RSVP to: Eventbrite, 612-722-3686 or thecirclenews@gmail.com.