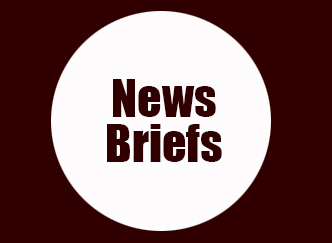 US COURT OF APPEALS RULES AGAINST STANDING ROCK DAPL
Washington, DC – In late December, the U.S. Court of Appeals for the District of Columbia Circuit rejected the Standing Rock Sioux Tribe's request for an injunction to halt construction of the Dakota Access Pipeline by Texas-based Energy Transfer Partners. The announcement was made public by the Standing Rock Sioux Tribe in a news release.
The decision comes as the Tribe is pursuing an appeal to stop construction while the rest of the case proceeds in U.S. District Court.
"The Standing Rock Sioux Tribe is not backing down from this fight," said Dave Archambault II, Chairman of the Standing Rock Sioux Tribe. "We are guided by prayer, and we will continue to fight for our people. We will not rest until our lands, people, waters and sacred places are permanently protected from this destructive pipeline."
The 1,168-mile pipeline crosses through the Standing Rock Sioux Tribe's ancestral lands and within a half mile of the reservation boundary. Construction crews have already destroyed and desecrated confirmed sacred and historic sites, including burials and cultural artifacts. The original pipeline route crossed the Missouri River just north of Bismarck, the capital of North Dakota. The route was later shifted downstream, to the tribe's doorstep, out of concerns for the city's drinking water supply.
"We call on Dakota access to heed the government's request to stand down around Lake Oahe," said Jan Hasselman, lead attorney from Earthjustice, which is representing the Tribe. "The government is still deciding whether or not Dakota access should get a permit. Continuing construction before the decision is made would be a tragedy given what we know about the importance of this area."
In its ruling, a panel of U.S. Circuit Court judges denied the tribe's request for an injunction, allowing construction to continue as the Tribe's appeal is considered. Previously, the Department of Justice announced a temporary halt to pipeline construction on federal lands and requested that Energy Transfer Partners voluntarily halt construction on private lands.
Archambault said that by allowing pipeline construction to continue, the ruling threatens millions.
"This ruling puts 17 million people who rely on the Missouri River at serious risk," said Archambault. "And, already, the Dakota Access Pipeline has led to the desecration of our sacred sites when the company bulldozed over the burials of our Lakota and Dakota ancestors. This is not the end of this fight. We will continue to explore all lawful options to protect our people, our water, our land, and our sacred places."
NEW APPS FOCUS ON NATIVE AMERICAN AND INDIGENOUS PEOPLES FILMS
Hollywood, CA – Amerind Media Group, Inc. (AMG) announced that its streaming video service called NativeFlix is now available on iOS, AppleTV, Android, and Roku. Viewers can watch content about Native Americans and other Indigenous Peoples from around the world directly on their mobile device or via television using Chromecast or AppleTV.
NativeFlix first offered in 2015, has launched its new and improved online streaming service. Now offering additional programming genres – drama, comedy, culture, animation, and music. Having doubled its content library, AMG also offers new and original programming available exclusively on NativeFlix.
"The response has been phenomenal, we have received so much support from viewers and filmmakers across the United States and the World," said CEO Tim Harjo. The company operates similar to a cooperative in that it gives a majority of its revenues to the content owners who license content for the NativeFlix service. "Our mission is to support the filmmakers by sharing their amazing content and ensuring they earn the revenues they deserve all in an effort to continue making more films," added Harjo.
AMG is a Native American owned and operated media company based in Hollywood, CA, that opened on the World Wide Web in April 2015 at www.nativeflix.com.
USDA EXPANDS FARM LOANS FOR NATIVE AMERICANS FARMS
LAS VEGAS, NV – Agriculture Under Secretary Michael T. Scuse announced that the U.S. Department of Agriculture (USDA) has approved and obligated the first loan under the Highly Fractionated Indian Land Loan program (HFIL). The program, made possible by the 2014 Farm Bill, provides revolving loan funds to qualified intermediary lenders, allowing qualified tribes and individuals the ability to purchase tribal farm-land that has multiple owners.
NATIONAL NEWS BRIEFS
OBAMA DESIGNATES TWO NATIONAL MONUMENTS
SALT LAKE CITY, UT (AP) –President Barack Obama expanded his environmental legacy in the final days of his presidency with national monument designations on lands in Utah and Nevada that have become flashpoints over use of public land in the U.S. West.
The Bears Ears National Monument in Utah will cover 1.35 million acres in the Four Corners region. In a victory for Native American tribes and conservationists, the designation protects land that is considered sacred and is home to an estimated 100,000 archaeological sites, including ancient cliff dwellings.
It's a blow for state Republican leaders and many rural residents who say it will add another layer of unnecessary federal control and close the area to new energy development, a common refrain in the battle over use of the American West's vast open spaces. Utah's attorney general vowed to sue.
In Nevada, a 300,000-acre Gold Butte National Monument outside Las Vegas would protect a scenic and ecologically fragile area near where rancher Cliven Bundy led an armed standoff with government agents in 2014. It includes rock art, artifacts, rare fossils and recently discovered dinosaur tracks.
The White House and conservationists said both sites were at risk of looting and vandalism.
"Today's actions will help protect this cultural legacy and will ensure that future generations are able to enjoy and appreciate these scenic and historic landscapes," Obama said in a statement.
Obama's creation and expansion of monuments over the course of his eight years in office covers more acreage than any other president.
His administration has rushed to safe-guard vulnerable areas ahead of President-elect Donald Trump's inauguration. It has blocked new mining claims outside Yellowstone National Park and new oil drilling in the Arctic Ocean.
But Trump's upcoming presidency has tempered the excitement of tribal leaders and conservationists, with some worrying he could try to reverse or reduce some of Obama's expansive land protections.
"This arrogant act by a lame duck president will not stand," U.S. Sen. Mike Lee tweeted about Bears Ears, which is named for a set of rock formations.
Sen. Orrin Hatch said Obama showed "an astonishing and egregious abuse of executive power" and that "far-left special interest groups matter more to him than the people who have lived on and cared for Utah's lands for generations."
Christy Goldfuss, managing director of the White House Council on Environmental Quality, said the Antiquities Act that allows a president to create monuments does not give a president authority to undo a designation, a rule the courts have upheld. She acknowledged that Congress could take action, though.
ANCIENT SKELETON TO RETURN TO NATIVES FOR REBURIAL
SPOKANE, WA (AP) – One of the oldest and most complete skeletons found in North America will be given back to American Indian tribes in Washington state for reburial.
President Barack Obama signed a bill in December with a provision requiring the ancient bones known as Kennewick Man be returned to tribes within 90 days.
Experts estimate the remains found in 1996 on federal land near the Columbia River are at least 8,400 years old. The discovery triggered a lengthy legal fight between tribes and scientists over whether the bones should be buried immediately or studied.
In 2015, new genetic evidence deter-mined the remains were related to modern Native Americans.
The bill transfers the skeleton, which the tribes call the Ancient One, from the U.S. Army Corps of Engineers to the state archaeology department, which will get it to the tribes.
"We will work closely with that state organization to transfer the remains in an expedited fashion," said Amy J. Gaskill, chief of public affairs for the Army Corps in Portland, Oregon.
It was too soon to say exactly where the bones will go, as several Northwest Indian tribes have been involved in the fight.
JoDe Goudy, chairman of the Yakama Tribal Council, noted that it took 20 years for the tribes to success-fully fight for return of the bones.