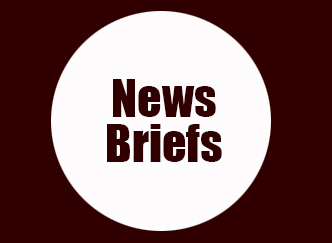 LEECH LAKE FILES LAWSUIT AGAINST OPIOID MAKERS
CASS LAKE, MN – On December 19, 2017 the Leech Lake Band of Ojibwe approved the filing of a lawsuit in federal district court against six of the nation's largest opioid manufacturers – including Purdue Pharma, Cephalon, Inc., and Janssen Pharmaceuticals, and the three largest distributors of prescription drugs – McKesson Corporation, Cardinal Health, Inc., and AmersourceBergen Drug Corporation.
The Leech Lake Band of Ojibwe alleges that these companies used deceptive marketing tactics with the intent to maximize profits while minimizing both the addictive nature of these drugs, and the health risks to patients.
The highly addictive nature of opioids, which are powerful painkillers, has led to a major public health crisis in Indian Country. Data from the Centers for Disease Control show that in 2014 Native Americans had the highest rate per 100,000 people of opioid overdoses. In the four-county area containing Leech Lake's tribal lands, the number of opioid-related deaths has increased dramatically.
"The opioid epidemic has taken the entire United States by storm. Its impact has been particularly heavy here in Indian Country. Our tribal communities have endured many challenges and adversities in our history and found a way to survive. The crisis caused by the proliferation of opiates throughout our communities is the newest threat to our way of life. We hope this lawsuit will help to bring further attention to this major issue and ultimately make sure the major opioid manufacturers, who have put their corporate profit margins over the lives of our people, are held accountable for their actions," said Leech Lake Tribal Chairman Faron Jackson, Sr.
STATE REP. SUSAN ALLEN WILL NOT SEEK REELECTION
SAINT PAUL, MN – In December, State Representative Susan Allen (DFL-Minneapolis) announced that she will not seek reelection to the Minnesota House in 2018. Rep. Allen was first elected to represent residents of south Minneapolis in a special election in January of 2012 and will be finishing her third complete term in 2018. Rep. Allen represents District 62B, the Minneapolis neighborhoods of Powderhorn, Central, Bryant, Kingfield, Lyndale, Regina, and Field.
Rep. Allen, a member of the Rosebud Sioux Tribe and lawyer practicing in the areas of federal and tribal law and taxation, has been a trailblazing member of the Minnesota Legislature. She was the first openly lesbian Native American woman elected to any state legislature, the first female Native American elected to the Minnesota Legislature, and in 2017, a founding member of the People of Color and Indigenous Caucus.
KORINA BARRY WILL RUN FOR DISTRICT 62B
MINNEAPOLIS, MN –  Korina Barry (Leech Lake Ojibwe) announced that she will run for the  District 62B seat in the Minnesota House of Representatives. Current incumbent, Susan Allen (Rosebud Sioux) will not seek reelection.
Barry is a licensed social worker, educator, activist, and community organizer. She is a lifelong Minnesota resident. She has advocated for children and families for over 10 years in nonprofit, county, and university settings, and is currently the Director of Outreach at the Center for Advanced Studies in Child Welfare.
She previously worked for Hennepin County, where she supported American Indian children and families involved with child protection, under the Indian Child Welfare Act.
Barry is a graduate of the University of Minnesota, where she received her Bachelor of Arts in Child Psychology and American Indian Studies with an emphasis in Ojibwe language, as well as a Master of Social Work degree with a focus in Child Welfare.
FOND DU LAC AND MN STATE REACH AGREEMENT OVER RIGHTS
FOND DU LAC, MN – The Fond du Lac Band of Lake Superior Chippewa and the state of Minnesota announced in December that they have reached a formal agreement to manage the band's hunting, fishing and gathering rights.
The agreement solidifies informal cooperation that has been in place for more than two decades, and resolves issues stemming from a 1992 federal district court case in which the court upheld the Fond du Lac Band's rights to hunt, fish and gather natural resources from the lands ceded under the 1854 Treaty.
The memorandum outlines how the state and the band will continue to work to monitor fish and wildlife harvest levels in connection with the band's treaty rights, and reinforces data-sharing and coordination that has been in place since 1994.
The ceded territory from the 1854 Treaty covers all or most of St. Louis, Carlton, Cook and Lake counties, as well as parts of Pine and Aitkin counties.
LEECH LAKE HOLDS GROUND-BREAKING FOR NEW CASINO 
CASS LAKE, MN – In December, members of the Leech Lake Band of Ojibwe attended a groundbreaking ceremony in Cass Lake at the future site of the new Palace Casino and Hotel.
The $45-50 million project was approved by members of the Leech Lake Band of Ojibwe in a referendum conducted on May 16, 2017.
The existing Palace Casino was reportedly never purposed as a gaming property and as such the facility faced many logistical and structural challenges. Over the years, the building's rapid deterioration led to higher repair and maintenance costs resulting in decreased profits for the Band.
The Leech Lake News reports that plans for the existing structure have yet to be finalized and that ideas for the building's repurposing will be explored the Tribal Council.
The new Palace Casino and Hotel will be located in a more visible site in Cass Lake along the Highway 2 Frontage Road and is scheduled to be completed in the summer of 2019.