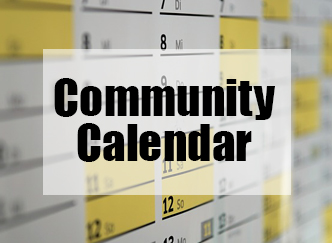 Thru Sept. 3
Patriot Nations: Native Americans in Our Nation's Armed Forces Exhibit
"Patriot Nations: Native Americans in Our Nation's Armed Forces," exhibit explores the stories of Native men and women in the military throughout history. Created by the Smithsonian's National Museum of the American Indian, this banner exhibit shares how Native people have fought in every major U.S. military encounter from the Revolutionary War to the current conflicts in the Middle East. It also includes additional banners developed by MNHS about Native people's military involvement in Minnesota and the surrounding area. The exhibit is free and open to the public during regular museum hours. Free. Mille Lacs Indian Museum and Trading Post, 43411 Oodena Dr., Onamia, MN.
June 5, 12, 19, 26
Language Tables
Intro to Dakota Language, 5–7pm. Intro to Ojibwe Language, 5–7pm. Free. MAIC, 1530 E Franklin, Mpls. For info, contact csecola@maicnet. org or cthompson@maicnet.org.
June 6
U of MN Duluth Open House
The Department of American Indian Studies invites you to learn more about program offerings at our Open House. 3 to 6pm. University of Minnesota-Duluth Campus, 110 Cina Hall, Duluth, MN. For info, call 218-726-7332.
June 6,13, 20, 27
Language Tables
Intro Dakota Language, 5–7pm. Intermediate Ojibwe, Language 5–7pm. Free. MAIC, 1530 E Franklin, Mpls. For info, contact csecola@ maicnet.org or cthompson@maicnet.org.
June 7 (begins)
Horse Nation of the Ochéthi Šakówiŋ
All My Relations Arts presents Horse Nation of the Ochéthi Šakówi, an exhibition that explores how horses shape the history, spirituality, and culture of the Dakhóta, Nakhóta, and Lakhóta (Dakota, Nakota, and Lakota) people, collectively known as the Ochéthi Šakówiŋ (Seven Council Fires). The exhibition features more than 20 artworks—including paintings, textiles, film, and beadwork—by nationally renowned contemporary Native American artists. On view from June 7th, 2018, through October 10th, 2019. Minneapolis is the final stop of this national touring exhibit and parts of Horse Nation will be on view throughout the summer at Two Rivers Gallery and Minneapolis Institute of Art. All My Relations Gallery, 1414 E Franklin Avenue, Mpls. For info, call 612-235-4970 or see: www.allmyrelationsarts.com.
June 7, 14, 21, 28
Language Tables
Dakota Language, 5–7pm. Intro Ojibwe Language, 5–7pm. Free. MAIC, 1530 E Franklin , Mpls. For info, contact csecola@maicnet.org or cthompson@maicnet.org.
June 7-8, 21-22
Takoda Institute ServSafe Food Manager Training
SafeServ is a program created by the National Restaurant Association. The certification verifies that a manager or person-in-charge has sufficient food safety knowledge to protect the public from foodborne illnesses. Topics covered include: How foodborne illnesses occur; How personal hygiene impacts food safety; Safe food preparation and storage practices; and Safe facilities and pest management. 9:30am -4:30pm. Free. AIOIC, 1845 E. Franklin Ave, Mpls. RSVP with Steph Nick at stephanien@takoda.org or 612-341-3358, x126.
• July 5th and 6th (also held on.)
June 8, 22, July 6
Takoda Institute IT Exploration Workshop
This 4 hour workshop is designed to give you more information on networks, hardware, software and computer security all while learning more about Takoda's Computer Support Specialist 9 month training program. 12pm-4pm. Free. AIOIC, 1845 E. Franklin Ave, Mpls. RSVP with Steph Nick at stephanien@takoda.org or 612-341-3358, x126.
June 9
Bowwow Powwow Book Signing
A book signing for Bowwow Powwow. This playful children's story by Brenda Child is accompanied by a retelling in Ojibwe by Gordon Jourdain, and brought to life by Jonathan Thunder's vibrant dreamscapes. The result is a powwow tale for the ages. When Uncle and Windy Girl and Itchy Boy attend a powwow, Windy watches the dancers and listens to the singers. She eats tasty food and joins family and friends around the campfire. Later, Windy falls asleep under the stars. Now Uncle's stories inspire other visions in her head: a bowwow powwow, where all the dancers are dogs. In these magical scenes, Windy sees veterans in a Grand Entry, and a visiting drum group, and traditional dancers, grass dancers, and jingle-dress dancers–all with telltale ears and paws and tails. All celebrating in song and dance. 11am – 1pm. Birchbark Books, 2115 W. 21 St., Mpls. For info, call 612-374-4023.
June 9
American Indian Education Workshop I
Theme: Promising Education Interventions To Improve The Achievement Of Native American Students. Bemidji HS, Bemidji, MN. For info, see: www.honorearth.org/aiewbemidji.
June 10
The Socio-cultural Significance of Indigenous Physical Activity
The comprehensive bodies-on course draws on research and knowledge about best practices in sports pedagogy and indigenous studies. Participants receive not only the "How" of instruction, but also the "Why" in developing key methods of seasonal cultural-based games. The Games of Life Model will be emphasized as well as native language use. Instructor: Dr. Dan Ninham (Oneida). 8:30am – 6:30pm. Bemidji High School, 2900 Division St NW, Bemidji, MN. For info, see: www.honorearth.org/indigenousgamesbemidji2018.
June 10 (deadline)
Cultural Jambalaya Diversity Awards
The Diversity Awards honor four inspirational Minnesota champions who have made a positive difference by advancing multiculturalism or cultural diversity in their Minnesota community. The Awards are presented in four categories: To a K-12 student or group of students; To a K-12 teacher or group of teachers; To an individual or group of individuals (adults); To an organization (a business, nonprofit or community organization). The Diversity Awards will be presented at Cultural Jambalaya's annual event to be held October 4 at the Metropolitan Ballroom, Golden Valley, MN. The winner's attendance at the event is required. Deadline for nominations is June 10. Winners will be selected by an independent panel of judges and will be notified by July 11. For info, see: www.culturaljam.org/diversity-award-nomination.
June 11-15, 25-29
Takoda Institute Customer Service Training
Every job out there has customer service listed as an essential skill.  With this training you will gain more knowledge on how to problem solve, upsell, utilize your time efficiently and manage stress. Also held July 9-13. Free. AIOIC, 1845 E. Franklin Ave, Mpls. RSVP with Steph Nick at stephanien@takoda.org or 612-341-3358, x126.
June 12
AIFACS Open House
American Indian Family and Children's Services will be having their annual Open House on June 12, from 11am to 1pm. American Indian Family and Children's Services, 25 Empire Drive, St. Paul. For info, contact Angela DeWitt at 651-223-8526 or adewitt@aifacs.org.
June 12-14
MIWRC Bring Her Home Conference
The Minnesota Indian Women's Resource Center's conference "Bring Her Home: Creating Tribal Responses to Commercial Sexual Exploitation" will address the question: How can we address commercial sexual exploitation in tribal communities? Art will be featured from the group exhibition Bring Her Home: Stolen Daughters of Turtle Island that was recently on display at All My Relations Gallery. This will be an opportunity to expand on our former tribal summit regarding sexual exploitation and allow tribal community members, advocates, law enforcement, tribal officials, professionals, artists, experts, survivors, and others to collaborate to build stronger responses to commercial sexual exploitation in our communities. Registration is free. Two meals and two snacks will be provided daily, along with one dinner on the second evening. Limited travel and lodging scholarships are available. For scholarship, email: ltootle@miwrc.org. Bring Her Home is geared toward people working within Native communities and/or with those in Native communities impacted by commercial sexual exploitation or sex trafficking. Registration priority will be given to these individuals. Black Bear Casino Resort, Carlton, MN. For info, see: miwrc.salsalabs.org/bringherhome/index.html.
June 14
MAICC's Annual Golf Tournament
The Minnesota American Indian Chamber of Commerce's annual golf tournament. This year we will be hosting the event at Dacotah Ridge Golf Club in Morton, MN. Shotgun at 11:00 AM on June 14th, 2018. All are invited to attend and enjoy the day of networking with friends and colleagues. Registration and Silent Auction begin at 10am. 11am to 5pm. Dacotah Ridge Golf Club, 31042 County Road 2, Morton, MN. For info, contact Joanne Whiterabbit at 612-877-2117 or info@maicc.org.
June 15
MAIC Family Fun Night
Fun for the whole family: art activities, cultural and language activities, open gym, cooking demos, and more. Free. Children must be accompanied by an adult. Light refreshments and beverages provided. Every 3rd Friday of the month, from 6-8 pm. MAIC, 1430 E Franklin, Mpls. For info, contact Cheryl Secola at 612-879-1783. Other dates include:
• July 20, August 17, Sept 21, Oct 19, Nov 16, Dec 21.
June 15
Historical Trauma and Substance Abuse
A one-day training that will focus on the various ways chronic grief and loss, Historical Trauma, and ongoing systemic oppression influence substance use in American Indian families and individuals. This training is open to all community members, but is designed for counseling students, licensed and pre-licensed professionals, peer support specialists, and others working with American Indian families and individuals affected by Substance Use. 8am – 5pm. Minnesota Indian Women's Resource Center, 2300 15th Ave S, Mpls. For info, see: www.miwrc.org/events/NE_HistoricalTrauma_06152018.php.
June 16
Jeffers Petroglyphs
Amid the prairie grasses are islands of uncovered rock, where American Indian ancestors left carvings — petroglyphs — of humans, deer, elk, buffalo, turtles, thunderbirds, atlatls, and arrows. They tell a story that spans more than 7,000 years. Explore the rock face in bare feet in the evening to see petroglyphs off the regular path when the lighting is best to view them. Over the past several years, an extensive conservation project identified an additional 3,000 petroglyphs, which until recently have been covered in lichen. Visitors can explore on their own, but an interpreter will be available to answer questions and direct visitors to carvings. Visitors should be prepared to walk barefoot on uneven surfaces. 5 – 7pm. Included with $6-8 site admission/MNHS members free. For info, see: http://sites.mnhs.org/historic-sites/jeffers-petroglyphs.
• July 7: 5 – 7pm.
• July 21: 5 – 7pm.
June 20
Suicide Prevention Workshop
A Strategic Action Plan Workshop is open to community members. No experience in suicide prevention work is necessary. 1:30pm to 5:30pm. All Nations Indian Church, 1515 E 23rd St, Mpls. RSVP at 612-722-5670.
July 2
Takoda Institute Summer Quarter Welcome Event
The welcome event is designed for individuals who are interested in enrolling in Takoda Institute's certificate programs. Get ready for your career in Computer Support, Patient Services or Digital Office. Free. AIOIC, 1845 E. Franklin Ave, Mpls. RSVP with Steph Nick at stephanien@takoda.org or 612-341-3358, x126.
July 9 – Aug. 17
Takoda Institute CompTia A+ Certification Prep
Learn the skills and concepts necessary for a job in IT. You will leave with the knowledge to install, upgrade, repair, configure, troubleshoot, optimize, and maintain PC hardware and operating systems. Complete training and become eligible to take the CompTIA A+ certification. Clients must have completed CompTia IT Fundamentals or have 6 months full-time computer experience or at least 45 credits towards an IT computer science degree.  2:30pm-5pm. Free. AIOIC, 1845 E. Franklin Ave, Mpls. RSVP with Steph Nick at stephanien@takoda.org or 612-341-3358, x126.
July 11
Urban Indian Elder's
Meeting of urban Indian elders. Community and Provider networking meeting. Coffee, fruit and cookies provided. 10am to noon. MAIC, 1530 E Franklin Ave, Mpls. For info, call 612-871-4555. Other meeting dates are:
• Sept 5 and Nov 7.
July 24-26
Native American Curriculum/ Substance Abuse Prevention
Provides an educational experience for prevention specialists and substance abuse staff of state licensed programs in Minnesota. The curriculum is also relevant for health, mental health and social work staff members, and other service providers working with Native Americans. There will be a variety of presenters throughout the training.   Some of the trainers will be: Rose Robinson, Native American Curriculum Consultant for the State of MN; George Goggleye, Senior NAC Trainer. Curriculum topics include: Cultural and spiritual values (Pre-European contact); Government policies, treaties and federal laws; Prejudicial and discrimination issues; Cultural orientations and Introduction to spiritual ceremonies; Traditional family relationships; History of alcohol and drug abuse; Multiple addictions and diseases; Counseling strategies; and culturally and spiritually related assessment instruments. Certificates of Completion from the State of MN–DHS for exact number of hours you attend the training – Attendance at full training is 22 CEUs. 8:30am – 5pm. American Indian OIC, 1845 E Franklin Ave, Mpls. For info, call 612-341-3358.