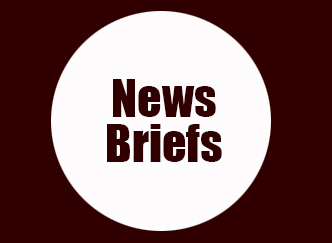 Vacant lot becomes outdoor classroom and garden
A vacant lot at Takoda Prep, the alternative high school at American Indian OIC in south Minneapolis, has been converted into an outdoor classroom and pollinator garden by students in the summer school program.
Takoda Prep is housed and operated by AIOIC, 1845 E. Franklin Ave. in the Little Earth neighborhood but is a licensed alternative school by Minneapolis Public Schools. As a result, it is a separate unit from the redesigned Takoda Institute's GED/Adult Basic Education programs despite common administration.
Students and faculty began working on the project in early July. It was publicly unveiled July 27. Included in the unveiling was a mural painted by student artists on a wall on the lot behind Takoda Prep.
The school said the pollinator garden was a horticulture program directed by Lesley Perg, a master gardener from the University of Minnesota.
The mural project, however, was for students to express what Takota Prep means to them with expert guidance from muralists Holly Henning Garcia and Charlie Garcia. Partnering in the summer school project were the Garcias, Perg, Bratt Tree Co. (Minneapolis) and the Shakopee Mdewakanton Sioux Community.
Tied in with the garden, the summer school encouraged healthful living by tracking physical activity and sleep behavior by students. It also tapped local indigenous chefs to teach students about healthy, pre-colonial foods.
As a licensed unit of Minneapolis Public Schools, Takoda Prep is open to all students who have fallen behind usual progress in traditional educational settings. However, it is primarily focused on Native American students – the reason the school was started, said Dr. Joe Hobot (Hunk Papa Band, Lakota Nation), the president and CEO at AIOIC.
The school said it reaches students at risk of dropping out of traditional education settings. Most of its students are Native Americans whose elders did not finish school.
The graduation rate for Native students in Minneapolis is only 36 percent, the school said. The graduation rate for Takoda Prep students is currently 79 percent.
For information about Takoda Prep, see: http://aioic.org/education-and-training/takoda-prep.
New replacement school for Bug-O-Nay-Ge-Shig High School
The Secretary of the Interior Ryan Zinke was among the dignitaries to speak at the dedication of the newly constructed Bug-O-Nay-Ge-Shig High School on the Leech Lake reservation, a replacement building resulting from the combination of efforts made over 25 years.
The new building replaces the metal clad pole barn, a structure originally built as an auto mechanic shop and bus garage. It lacked proper insulation that made regular classroom sessions difficult during Minnesota's harsh winters.
"The Bug-O-Nay-Ge-Shig school project between the Bureau of Indian Affairs and the tribe is a great example of what is possible when we work together in consultation with tribes," said Secretary Zinke. "All Native American kids deserve a world-class education. 48,000 American Indian students and their families count on the Department of the Interior to deliver this kind of experience at school, and we'll do everything we can to help give them world-class facilities."
The Principal Deputy Assistant Secretary for Indian Affairs John Tahsuda joined Secretary Zinke on a tour of the new building, which is equipped with a state-of-the-art library and a kitchen designed to teach the preparations of traditional foods.
Indian Affairs through the Office of Facilities Property, and Safety Management and Division of Facilities Management and Construction partnered with the school and tribe to make this project possible. "Indian Affairs is a proud partner with both the Tribe and the school's leadership," said PDAS Tahsuda. "The journey to build a real school for the Bug-O-Nay-Ge-Shig students has been a long one, but this is a proud moment for the many who speared this effort. Indian Affairs is proud to help fund this state-of-the-art facility."
"We want to remember this day as a win for Tribal education and future generations who will benefit from the school which will provide a safe, welcoming hub for students, teachers, and members of the community," said Leech Lake Band of Ojibwe Chairman Faron Jackson, Jr.
"Almost 300 students will attend the new high school this fall," said Superintendent Mary Trapp. "It has taken 25 years for this vision to become reality. It is a dream come true for the generation of students who are proud of the education they earned here, but who had endured the failing infrastructure around them."
The contract was awarded in 2017 and the builders aimed to build the facility within a year. The new Bug-O-Nay-Ge-Shig High School will also serve as a community center. It uses geothermal heating technology which proves a cleaner and more sustainable source of energy. The installation of large windows in each classroom allows more natural light and a visual connection to the surrounding landscape. The media library will allow for students to take advantage of long distant learning opportunities.