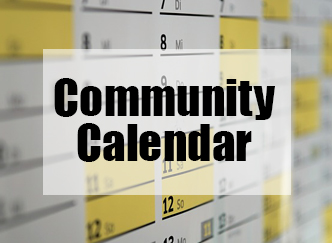 Thru April 29
Now You See It, Now You Don't Exhibit
Bockley Gallery is pleased to welcome Natalie Ball (Black, Modoc, Klamath), Grace Rosario Perkins (Diné, Akimel O'odham) and Eric- Paul Riege (Diné) for the group exhibition, featuring new and recent works in painting, sculpture, and performance. Bockley Gallery, 2123 W 21st St (west of Lake of the Isles, near Franklin), Minneapolis. For info see: bockleygallery.com.
April 4, 11, May 20
Backstage Basics and more
Erin Gustafson will teach baskstage basics. Erin is a Theater Technician (Carpenter, Stage Manager, Electrician, and Painter) and Teaching Artist based in Minneapolis. Currently they are the Lead Carpenter at Park Square Theatre and the 2022-2023 Season Stage Manager at Youth Performance Company (YPC). Presented by New Native Theatre. Division of Indian Work, 1001 E Lake St, Mpls. Tuition for classes is pay-what-you-can, with the suggested price of $150. For info, contact charli@newnativetheatre.org. See NNT website for upcoming class info at https://newnativetheatre.org. Other upcoming classes:
• Apr 4 & 11 – Backstage Basics
• May 20 – Acting & Singing for Native Musical Theater
•July 10-14 – Native Theatre Youth Camp
April 7 (deadline)
Cora's Kids Summer Program
Cora's Kids – Sessions 1 & 2 is now accepting applications. Cora's Kids is a four day program for Native kids ages 8-12, at the Dream of Wild Health farm in Hugo, MN. We will be learning about growing and eating healthy and tasty food, culture, and language along with traditional crafts and games. Youth also will experience cooking healthy lunches in the kitchen. Cora's Kids Session 1: June 19th-22nd. Cora's Kids Session 2: June 26th -June 29th. For info, contact Matt at matthew@dreamofwildhealth.org or call at 612-254-7327. Or see: https://dreamofwildhealth.org.
April 7 (deadline)
Garden Warriors
Garden Warriors – Sessions 1 & 2 is now accepting applications. Our three-week sessions covering gardening, nutrition, physical activity, and Native culture and language for teens ages 13-18. Youth have the opportunity to work in the kitchen cooking healthy and indigenous foods, as well as the opportunity to work at our Farmer's Market. Participants are paid a stipend for their work in program. Garden Warriors Session I – Three Week Session (July 10th – July 27th). Garden Warriors Session II – Three Week Session (August 7th- August 24th). For info, contact Matt at matthew@dreamofwildhealth.org or call at 612-254-7327. Or see https://dreamofwildhealth.org.
April 7–8
Ma ni—towards the ocean, towards the shore by Sky Hopinka
Spoken almost entirely in the Indigenous Northwest language Chinuk Wawa, ma ni (pronounced "moth-nee") follows the wanderings and wonderings of Sweetwater Sahme and Jordan Mercier. Sky Hopinka's debut feature film takes root in the Chinookan origin story of death, using language as an expres- sion of culture following the lives of these two characters in their surrounding nature as they contemplate the circularity of life, death, and all that is in between. 2020, US, DCP, in chinuk wawa with English subtitles, 80 min. 7PM. $12 ($10 Walker members, seniors, students) Walker Art Center, 725 Vineland Pl, Minneapolis. 612-375- 7600. https://walkerart.org
April 8
Roach Making
Come learn how to make a traditional headdress. Light lunch and materials provided. American Indian Family Center, 579 Wells Street, Saint Paul. Facilitators: Nate Bordeaux and Theo Marcil. http://aifc.net
April 10
ADY
We are beginning to plan for our next community education event, which will focus on access to cultural resources for youth in foster care. Please join us if you are interested in helping plan the event! 12 – 1 PM. Via Zoom: https://us06web.zoom.us/j/82620012173?pwd=U2FjcWRBT1R1QitOc2E5Sjh3YjhiUT09. Meeting ID: 826 2001 2173. Passcode: 938470. For info, contact: Sadie Hart at sadie.hart@adycenter.org.
April 10 – June 10
Piitwewetam: Making is Medicine
This commemorative art exhibition presents artwork by the Gustafson family: Shannon, Ryan, Justine, and Jade. The exhibition honors their son and brother, Piitwewetam (Rolling Thunder), also known as the late Jesse Gustafson who traveled to the spirit world after a car accident in 2015. Co-Curated by Jean and Leanna Marshall. Organized and circulated by the Thunder Bay Art Gallery. https://allmyrelationsarts.com.
April 11
Community Forum on Race
This year's theme is Just Deeds and the legacy of racism in housing. Join us for a presentation followed by youth facilitated conversations among community members. Learn about discriminatory racial covenants and their impact on our northwest suburban communities. All are welcome at this FREE event! RSVP requested. Dinner at 5:30PM, event from 6 – 8PM. Hennepin Technical College, 9000 Brooklyn Blvd, Brooklyn Park. Contact: Dr. Marcellus Davis at marcellus.davis@brooklynpark.org or 763-493-8394. https://www.eventbrite.com/e/10th-annual-community-forum-on-race-tickets-547811016497
April 11-13
Sacred Trails of Our Grandmothers Conference
Minnesota Indian Women's Sexual Assault Coalition's Restoring the Sacred Trails of Our Grandmothers Annual Conference "Emerging With New Visions to End Sexual Violence" will be in Bemidji. The conference is free and open to anyone interested in ending gender based violence, particularly advocates, survivors, community members, service providers and practitioners who work with those who have experienced violence. For info, see: https://miwsac.coalitionmanager.org.
April 15
32nd Annual Woodlands & High Plains Powwow
The traditional powwow is sponsored by MSUM, Concordia College, Minnesota State Community and Technical College, North Dakota State University, and North Dakota State College of Science. This year's theme is "Together We Thrive." Grand Entries are 1pm and 7pm. A meal will be served during the 5pm break. Admission for the event will be free for children five and under; $3 for youth 6-18 and adults 55 and over; $5 for adults 19-54. College Students (from Concordia College, M State, MSUM, NDSU, NDSCS) are admitted free with a valid student ID. MSUM Nemzek Fieldhouse, 1711 6th Ave S, Moorhead, MN. For info, see: https://www.facebook.com/Woodlands-and-HighPlainsPowwow.
April 15 (deadline)
Lacek Group scholarships
Minneapolis-based The Lacek Group, is offering two $5,000 scholarships to two BIPOC (Black/Indigenous/ People Of Color) students, one each for a high school senior and a college student. Recipients must pursue an area of study in or related to marketing, communication, business, finance, creative arts, analytics, or computer science. Applicants must reside in Minnesota but may attend college in Minnesota or Wisconsin. The deadline is April 15. The Lacek Group will contact finalists for a phone or online interview. Recipients will be selected by June 30. To learn more or apply, visit www.lacek.com/scholarship.
April 15 (Deadline) Indigenous Youth
Summer Program
Lower Phalen Creek Project is launching a 7-week youth summer program at Wakan Tipi and the related Burial Mounds in Saint Paul from June 26 – August 11, Monday – Thursday from 9AM – 3PM. This program weaves together work in land stewardship, traditional ecological knowledge, and cultural connections and healing. Youth who are eligible to participate must identify as American Indian, reside in the city of Saint Paul, and be between the ages of 14 – 19 years old. Youth will receive a $1,000 stipend for participation. Apply at: https://docs.google.com/forms/d/e /1FAIpQLSfq3biwvaIgaq7rEFfMgpx0vxMlXxW5eYc7XyGjiFRdAffg/view-form
April 17 (Deadline)
MNSpin 2023 submissions open
Hennepin County Library's music streaming service MNSpin is seeking artists. Support from the Friends of Hennepin County Library will allow us to add up to 100 new artists, paying them $200 for their albums if selected. https://hclib.musicat.com
April 17
Native American Performer Series Spring 2023
Native American powwow dancers will perform. All performances are free and open to the public. For parking please use the North Lot. For information or questions: desr0019@morris.umn.edu. Humanities Fine Arts Building, 600 E 4th St, Morris, MN. For info, see: https://events.morris.umn.edu/event/native_american_performer_showcase#.ZAEps7TMKwA.
• April17: Jackie Bird, Women's Fancy Shawl, 1:30 – 2:45pm, Oyate Hall
• May 1: Bryan Akipa, Men's Traditional Dance, 1:30 – 2:45pm, Edson Auditorium.
April 18
38th Annual Minnesota
Indian Education Conference The Minnesota Indian Education Association (MIEA) Board of Directors would like to invite admin- istrators in your school, Indian Education staff, teachers, students and AIPAC's to attend our 2023 conference. This conference attendance is integral to the Indian Education staff, Parent Advisory committee members, students, and especially those administrators who have accepted the monies for Indian Education in your district. You will greatly benefit from the information presented to align teaching and curriculum with current legislation. Early Registration begins April 18 in the evening, and the conference starts Wednesday morning. TBD: Educators Day, Apr 18 thru Apr 21. Mystic Lake Events, 240 Mystic Lake Blvd, Northwest Prior Lake, MN. For info, see: https://www.eventbrite.com/e/38th-annual-minnesota-indian-education-association-conference-tickets-420081423847.
April 19 – May 7
This is How We Got Here
New Native Theatre's new play focuses on the suicide of a teen and how the family is coping with it in their lives. The play explores the process of grieving. (This production contains sensitive topics on suicide and grief. A post-show conversation is held after each performance.) Pay what you can. Suggested price is $35. Only 40 seats availabe per show, so please get tickets ahead of time. Dreamland Arts, 677 Hamline Ave N, St. Paul. For in see: www.dreamlandarts.com.
Apr 22, June 3
Upper Mississippi Academy Open House
Students will thrive here. Find out how by visiting us during an Open House. A public charter school located in St. Paul, Upper Mississippi Academy is a collaborative community engaging lifelong learners in active, authentic experiences. Open houses on April 22nd and June 3rd from 9am to 3pm. For info contact: recruitment@umissacademy.org.
April 22
Apichatpong Weerasethakul in Convo with Sky Hopinka
On the occasion of the return visit to the Walker of Cannes Film Festival Palme d'Or winning artist and filmmaker Apichatpong Weerasethakul is joined by Sky Hopinka (Ho-Chunk Nation/Pechanga Band of Luiseño Indians), an artist who has long admired Weerasethakul, to organize a screening of the Thai director's short films. With their overlapping interests in place, culture, and ghosts, Hopinka will lead an onstage dialogue with Weerasethakul that delves into a metaphysical cinema. 2PM. $12 ($10 Walker members, seniors, and students). Walker Art Center, 725 Vineland Pl, Minneapolis. 612-375- 7600. https://walkerart.org.
April 28
Kansas (the band)
With a legendary career spanning five decades, KANSAS has firmly established itself as one of America's iconic classic rock bands. This "garage band" from Topeka released their debut album in 1974, and have gone on to sell more than 30 million albums worldwide. 8pm. Shooting Star Casino, Mahnomen. https://www.starcasino.com/event/kansas.
May 1 (deadline)
SMSC Scholarship Graduate Application
Accepting new applicants to the SMSC Scholarship who will be enter- ing the University of Minnesota in the Fall 2023 semester as a new or transfer student. Additional eligibility requirements can be found on the SMSC Scholarship webpage: https://diversity.umn.edu/student-financial-aid/shakopee-mdewakanton-sioux-community-smsc-endowed-scholarship.
May 1 (deadline)
Community Self- Determination Grants
Grants of $100,000 per year, up to two years, are available to Indigenous-led organizations working in the defense, development, or decolonization of Indigenous Peoples and Mother Earth. Community Self-Determination Grants are intended to support community-based and community-driven sustainable solutions in all three of NDN Collective's core strategies to Defend, Develop and Decolonize. Whether it's protecting land and water, developing sustainable food systems or revitalizing Indigenous languages and lifeways, Community Self-Determination Grants support community priorities on community terms. To apply, applicants must first complete an Initial Application which can be accessed on the NDN Grants & Fellowship page on the NDN Collective website. While national organizations are eligible to apply, NDN prioritizes community- based efforts. Initial Applications for the Community Self-Determination Grant are due by 5:00p CST on May 3, 2023. Be sure to complete registration well before May 1st for a timely submission by May 3rd! To apply, see: https://grants.ndncollec- tive.org/community-self-determination-grant.
May 6
Robbinsdale Area Schools Powwow
Grand Entry at 1PM & 7PM. Armstrong High School, 10635 36th Avenue North, Plymouth.
May 8
AIOIC Founders Day
Open House & Career Fair Celebrate American Indian Month with us. Events: program honoring AIOIC Founder Clyde Bellecourt. Shared meal, career fair, music, kids activities, raffle. 10am to 2pm. AIOIC, 1845 E Franklin Avenue, Mpls. https://www.aioic.org.
May 13 – 14
Little Earth Mother's Day Powwow
Entry begins at 1pm and 7pm on Saturday and 1pm on Sunday. We are still looking for donations to make this event possible. Donations here: https://www.classy.org/give/39818 0/#!/donation/checkout. Cedar Field Park, 2500 Cedar Avenue, Minneapolis. https://www.littleearth.org
May 19
IHB Indian Month Event
There will be Activities, Innovative Themed Raffles, and more. Sponsored by the staff of IHB and Health Education. Lunch served until gone. Noon – 3:00 PM. Call Val at 612-721-9803 for more information.
May 20
Honoring the Youth Powwow
Seeking vendors (art, food, etc.) and table applications must be sub- mitted by Friday, April 14. Confirmation emails will be sent on Monday, April 17 at the latest. Contact Flower Krutina at krutina.flower@slpschools.org or call 952-928-6001.
May 26 – 28
Memorial Weekend
Native American Community Clinic for Young Warrior's Camp. This camp is for young men ages 18-30. Young men will gain the experience of a variety of cultural, educational and recreational activities. Activities include canoeing, moccasin games, drumming/singing, foraging and medicine pouch making. Teachings include star storytelling, water teaching, traditional food demo and a sunrise ceremony where these young men will receive cultural gifts. All meals and lodging will be provided. Voyageur Camp, 7000 County Rd 15, Mound. Register at: https://www.eventbrite.com/e/ young-warrior-camp-tickets- 590295027317.