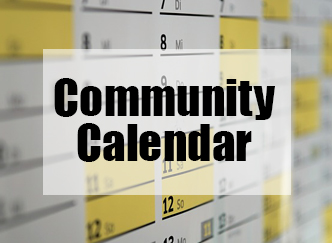 Thru Sept. 2
Every Spirit Tells a Story
Chholing Taha is a Cree First Nations artist based in Anoka, MN who uses Native imagery to express both contemporary issues and Indigenous stories. Solitude and wilderness have been a loyal companion throughout her lifetime. Taha draws on symbols from tribes from the Northwest coast, where she is originally from, as well as the Great Lakes tribes, including Ojibwe Woodland. For info, call 218-733-7560 or see: https://duluthartinstitute.org/Upcoming-Exhibitions.
Thru Sept. 3
Patriot Nations: Native Americans in Our Nation's Armed Forces Exhibit
"Patriot Nations: Native Americans in Our Nation's Armed Forces," explores the stories of Native men and women in the military throughout history. This exhibit shares how Native people have fought in every major U.S. military encounter from the Revolutionary War to the current conflicts in the Middle East. Mille Lacs Indian Museum and Trading Post, 43411 Oodena Dr, Onamia, MN.
Thru Sept. 3
Mazinaakizige: American Indian Teen Photography
This exhibit in the Irvine Gallery showcases the work of young Native American artists who came together over 12 weeks to learn the process of digital photography in a guided, supportive and culturally sensitive environment. The artists will show a selection of photographs that empowers their indigenous identity. This exhibit is the culmination of an MNHS partnership program with Two Rivers Gallery. Free, museum admission not included. Minnesota History Center, 345 W. Kellogg Blvd, St. Paul, MN. For info: www.mnhs.org/event/3125.
Thru Oct. 2019
Horse Nation of the Ochéthi Šakówiŋ
All My Relations Arts presents Horse Nation of the Ochéthi Šakówi, an exhibition that explores how horses shape the history, spirituality, and culture of the Dakhóta, Nakhóta, and Lakhóta (Dakota, Nakota, and Lakota) people, collectively known as the Ochéthi Šakówiŋ (Seven Council Fires). The exhibition features paintings, textiles, film, and beadwork—by nationally renowned contemporary Native American artists. On view through October 10th, 2019. Minneapolis is the final stop of this national touring exhibit and parts of Horse Nation will be on view throughout the summer at Two Rivers Gallery and Minneapolis Institute of Art. All My Relations Gallery, 1414 E Franklin Ave, Mpls. For info, call 612-235-4970 or see: www.allmyrelationsarts.com.
Aug. 4
58th MLIMTP Birthday Celebration
Help celebrate the Mille Lacs Indian Museum and Trading Post's 58th birthday. Explore the exhibits, including the popular Four Seasons Room with life-size dioramas, then head next door to shop for American Indian arts and crafts at the Trading Post. Refreshments will be provided. 10am-5pm. Included with $6-10 museum admission/MNHS members free. Mille Lacs Indian Museum and Trading Post, 43411 Oodena Dr, Onamia, MN. For info, see: www.mnhs.org/media/news/10158.
Aug. 4, 18
Jeffers Petroglyphs
Amid the prairie grasses are islands of uncovered rock, where American Indian ancestors left carvings — petroglyphs — of humans, deer, elk, buffalo, turtles, thunderbirds, atlatls, and arrows. Visitors can explore on their own, but an interpreter will be available to answer questions and direct visitors to carvings. Visitors should be prepared to walk barefoot on uneven surfaces. 5-7pm. Included with $6-8 site admission/MNHS members free. For info, see: http://sites.mnhs.org/historic-sites/jeffers-petroglyphs.
Aug. 6, 7, 20, 21, 27, 28
Native American Digital Storytelling Workshop
Six Native American Digital Storytelling workshops will be held in August at the Minneapolis American Indian Center. The workshops are free and open to the public. You'll be reimbursed $20 for completing a questionnaire before the workshop, and an additional $20 for completing the actual workshop. Lunch will be provided by Gatherings Cafe. Complete a brief form online if interested in attending: https://tinyurl.com/nativestories. For more info, contact Jill Fish at fishx174@umn.edu or 716-715-4550.
Aug. 6-9, Aug. 20-23
Takoda Institute ServSafe Food Manager Training
SafeServ is a program created by the National Restaurant Association. The certification verifies that a manager or person-in-charge has sufficient food safety knowledge to protect the public from foodborne illnesses. Topics covered include: How foodborne illnesses occur; How personal hygiene impacts food safety; Safe food preparation and storage practices; Safe facilities and pest management. Free. Monday through Thursday from 2:30 to 5pm. AIOIC, 1845 E Franklin Ave, Mpls. For info or to RSVP, contact Steph Nick at stephanien@ takoda.org or 612-341-3358, ext 126. Also takes place:
• Sept. 3-6, and Sept. 17-20.
Aug.­ 6-10, Aug. 20-24
Takoda Institute Customer Service Training
Every job out there has Customer Service listed as an essential skill.  With this training you will gain more knowledge on how to problem solve, upsell, utilize your time efficiently and manage stress. Monday through Thurday from 9am to 11:30am, and Friday from 10am to 4pm. Free. AIOIC, 1845 E Franklin Ave, Mpls. For info or to RSVP, contact Steph Nick at stephanien@takoda.org or 612-341-3358, ext 126. Also takes place:
• Sept. 10-14, and Sept. 24-28.
Aug. 6, 13, 20, 27
Medicine Wheel
Open Alcoholics Anonymous Meeting. We work Steps and Traditions according to the month. Mondays from 6 – 7pm. Free. No child care provided. Gitchitwaa Kateri Church, 3045 Park Ave S, Mpls. (Use parking lot entrance.) For info, contact Betty at 612-387-4463, or Chris at 612-824-7606.
Aug. 7, 14, 21, 28
On The Red Road
Step Alcoholics Anonymous meeting, Al-anon meeting, Big Book Study group; upon request Women or Men only meetings. Tuesdays from 7-9pm. Free. No child care provided. 1530 E Franklin Ave (use parking lot entrance), Mpls.. For info, contact Betty at 612-387-4463, or Chris at 612-824-7606.
Aug. 8
Love Water Not Oil Ride to Rice Lake Feast
As the Line 3 struggle heats up this summer, we will ride horses again along the proposed pipeline route against the current of the oil while connecting with the land and spiritually celebrating the abundance of Anishinaabe Akiing. Join us to celebrate our Sacred Water – Manoomin Harvest with a feast. 4-7pm. Rice Lake Community Center, 26209 Water Tower Loop, Bagley, MN. For info, see: www.honorearth.org.
Aug. 8-9
World Indigenous Peoples' Decade of Water Summit
The Summit is an indigenous-led initiative dedicated to the protection of water and human rights. Autumn Peltier, a 13-year-old Anishinaabe, will give the keynote address on the first day. On day two of the Summit, Julia Faye Muñoz of Guam will give a Pacific Islander perspective on the access, availability, and sustainability of water. The Summit also will include a workshop on digital storytelling, among other events. $150 per person. Neighborhood House, 179 Robie St E, St Paul, MN. For info, see: http://mnikiwakan.org.
Aug. 8-12
Native American Ten Minute Play Festival
The New Native Theatre presents the Third Annual National Native American Ten Minute Play Festival. Wednesday through Saturday, starts at 7:30pm. And Sunday at 2pm. Plus on Saturday there will be a concert after the show (9:30pm) featuring singer/songwriter Wade Fernandez. Then dance till midnight as we celebrate our tenth anniversary season. Tickets are $25 or Pay-what-you-can. Purchase tickets at Brown Paper Tickets or at the door. Pay-what-you-can available at the door 90 minutes before performance times. Advance tickets available at www.brownpapertickets.com. Gremlin Theatre, 550 Vandalia St, St. Paul. For info, see www.newnativetheatre.org or call 612-367-7639.
Aug. 9
Hennepin County Library "Ask an "Author"
Franklin Library will be hosting authors Carter Meland/White Earth (Stories for a Lost Child) and Dawn Quigley/Turtle Mountain (Apple in the Middle) at the Four Sisters Farmers Market booth. It will be "Ask an Author" activity. Come by to spin our Author Wheel and meet the authors. There is no cost. 11am to 2pm. We will be at the Pow Wow Grounds parking lot, located at 1414 Franklin Ave S, Mpls. For info, contact Allison Waukau at awaukau@hclib.org or Becky Wolf at rwolf@hclib.org.
Aug. 9-10
World Indigenous Peoples' Day Oskate and Wacipi
World Indigenous Peoples' Decade of Water Summit presents: World Indigenous Peoples' Day Oskate and Wacipi (Celebration & Dance). This is a cultural and educational celebratory event of indigenous peoples centered upon the inherent human right to water. Learn about water as the source of life, indigenous canoe cultures, indigenous peoples' human rights, solution-oriented and nature-based approaches to water. Grand entries: Aug. 9th at 7pm, and Aug. 10th at 1pm and 7pm. Coffman Memorial Union, 300 Washington Ave SE, Mpls. For info, contact Thorne LaPointe, at: thornelapointe@ yahoo.com or 612-442-5399. For see: www.facebook.com/ events/ 205783600018809.
Aug. 11
The Warrior Within
DJ Vanas is an internationally acclaimed speaker for fortune 500 companies. He has spoken to hundreds of tribal nations. He is enrolled at Little River Band of Odawa. DJ uses traditional warrior spirit principles and humor to empower and motivate others to find clarity in chaos, lead with courage and succeed regardless of circumstances as our ancestors did. Free. A light meal will be served.  12:30-3:30 pm. Church of Gichitwaa Kateri, 3045 Park Ave, Mpls. For info, call 612-824-7606.
Aug. 11, 16
IHB Back to School
Get Back to School at the Indian Health Board. Well-child exam, sports physical, and dental exam. Snacks and free school supplies will be provided both days. Activities and games will be on August 16th only. Must attend appointment to receive school supplies. Aug. 11 from 8am to 12pm, and Aug. 16 from 9am to 5pm. Space is limited. To register call 612-721-9800.
Aug. 14
Primary Day Voting
Primary election will be held on August 14, with polls opening at 7am and closing at 8pm. The results will narrow the candidates to the top vote getters in each party. For info on where to vote, see: www.sos.state.mn.us/elections-voting.
Aug.14-17
American Indian Mental Health Conference
This year's conference will be centered around whole healing: miziwezi: he/she is whole, the medicine wheel, and the continuing need for healing. There will be keynote speakers on evidence-based practices of EMDR, generational brainspotting to wellness outcomes, genogram, trauma, health, behavioral health strategies and other topics. $150.00. Shooting Star Casino Hotel & Event Ctr, 777 Casino Rd, Mahnomen, MN. For info see: www.eventbrite.com/e/minnesota-american-indian-mental-health-conference-2018-tickets-44650409577.
Aug. 16
Winona LaDuke's Annual Birthday Fundraiser Concert
Honor the Earth presents Winona LaDuke's Annual Birthday Party. Live music with Corey Medina and guests at Tom's Burned Down Café on Madeline Island. Benefit for Honor the Earth, proceeds to benefit in protecting our water. $20 suggested donation. Aug. 16 starting at 5pm, and Aug. 17 starting at 7pm. Tom's Burned Down Cafe, 234 Middle Rd, La Pointe, WI. For info, see: www.honorearth.org.
Aug. 17
MAIC Family Fun Night
Fun for the whole family: art activities, cultural and language activities, open gym, cooking demos, and more. Free. Children must be accompanied by an adult. Light refreshments and beverages provided. Every 3rd Friday of the month, from 6-8 pm. MAIC, 1430 E Franklin, Mpls. For info, contact Cheryl Secola at 612-879-1783. Other dates include:
• Sept. 21, Oct. 19, Nov. 16, and Dec. 21.
Aug. 17, Aug. 31
Takoda Institute IT Exploration Workshop
This 4 hour workshop is designed to give you more information on networks, hardware, software and computer security all while learning more about Takoda's Computer Support Specialist 9 month training program. Free. AIOIC, 1845 E Franklin Ave, Mpls. For info or to RSVP, contact Steph Nick at stephanien@takoda.org or 612-341-3358, ext 126. Also takes place on:
• Sept. 14 and 28.
Aug. 18
Mirrors and Windows Mentorship
The Loft is proud to debut "Mirrors and Windows", a new program dedicated to mentoring Indigenous writers/writers of color to write picture books, middle grade, and young adult literature. The Loft will offer six-month mentorships to ten to twelve emerging/early-career Minnesota Indigenous writers and writers of color who are interested in creating children's and/or young adult books. The group will be mentored by a group of diverse published authors of books for children and young readers. The deadline to apply is August 18 at 11:59pm. The Loft Literary Center, 1011 Washington Ave S, Suite 20, Mpls. For info, see www.loft.org/resources__awards/grants__awards/mirrors_and_windows, or call 612-215-2578.
Aug. 20 -Sept. 28
Takoda Institute CompTia Network+ Certification Prep
Learn the skills and concepts necessary for a job in IT. CompTIA Network+ covers the configuration, management, and troubleshooting of common wired and wireless network devices. Also included are emerging technologies such as unified communications, mobile, cloud, and virtualization technologies. Clients must have completed CompTia A+ before taking Network+. Takes place Mondays through Thursdays from 2:30pm to 5pm. Free. AIOIC, 1845 E Franklin Ave, Mpls. For info or to RSVP, contact Steph Nick at stephanien@ takoda.org or 612-341-3358, ext 126.
Aug. 23
Vets for Peace Speaker Chris Mato Nunpa
Native historian, Chris Mato Nunpa will be the featured speaker during the first plenary session of the 33rd Annual International Convention of the Veterans For Peace organization, which takes place Aug. 22 – 26. Nunpa will be providing historical background on the topic of Indigenous People and the Doctrine of Discovery. 10:30am. Intercontinental Hotel., 11 Kellogg Blvd E, St. Paul. For info, see: VeteransForPeace.org.
Aug. 23-25
2018 Indian Horse Relay
The annual Indian Horse Relay at Canterbury Park is an event rich with Native American culture. An Indian Horse Relay team is made up of four members: a rider, a mugger, two holders, and three horses. Riders mount their first horses bareback at the stall while the holders restrain the other two horses. After rounding the track, the rider hops off of the first horse—nearly at full speed—and mounts the second horse. It is the mugger's job to catch the first horse. After repeating the process once more, the third and final lap ends at the finish line in front of the grandstand, where thousands of spectators are cheering. Indian Horse Relay brings together the best Indian relay racers from across the country for a weekend of excitement. Canterbury Park, 2330 Sioux Trail NW, Prior Lake, MN. For info, call 952-445-8900 or see: https://shakopeedakota.org/culture/indian-horse-relay.
Aug. 25
Kwestrong Triathlon
Kwestrong Triathlon is an annual event held at Bde Maka Ska. Hosted by Kwestrong Indigenous Women's Wellness. American Indian women and girls gather on the beach. Each participant receives access to canoes, bikes, Kwestrong Triathlon T-shirts, and snacks. There will be a celebration feast afterwards. For info, see http://kwestrong.org.
Aug. 25-26
Woodland Pottery 2-Day Workshop
Learn how to dig clay, harvest the tempering agents, and construct a clay vessel. After allowing pots to dry overnight, finish the surface details and temper the clay vessel in a firing pit. A light lunch will be provided on Sunday only. The workshop runs: Saturday from noon to 4pm and Sunday from 10am to 2pm. Registration is required three days prior to workshop. A minimum of five participants is required to host the workshop. Children under 18 must be accompanied by an adult. Mille Lacs Indian Museum and Trading Post, 43411 Oodena Dr, Onamia, MN. For info, see: www.mnhs.org/media/news/10158.
Sept. 5
Urban Indian Elder's
Meeting of urban Indian elders. Community and provider networking meeting. Coffee, fruit and cookies provided. 10am to noon. MAIC, 1530 E Franklin Ave, Mpls. For info, call 612-871-4555. Other meeting dates are:
• Nov. 7.
Sept. 6 (deadline)
Tiwahe Foundation Grants
The Tiwahe Foundation is accepting applications for the American Indian Family Empowerment Program. Grants range from $500 to $2,500. Tiwahe funds in three areas: Cultural Preservation, Educational Achievement, and Economic Self-Sufficiency. Submit application electronically at: https://tiwahefoundation.submittable.com/submit. For info, contact Deanna StandingCloud at 612-722-0587.
Sept. 8
Run Like a Wrestler/Zaniya Iyankapi 5k
Join the American Indian Family Center and the East Side Wrestling Club for our joint 5k fundraising event, including a fun run/walk, endurance exercises, and an indigenous sports demo! Go to tinyurl.com/ESWC5k and register under the organization you wish to benefit. 9am-12pm. Free to attend, $25 early registration, $35 day of registration. Phalen Regional Park, 1600 Phalen Dr, Saint Paul. For info, contact Anna Kaiser at 651-793-3803, or anna_kaiser@aifc.net. Or see: www.tinyurl.com/ESWC5k.
Sept. 10-12
Native Men's Summit
The Minnesota Indian Women's Sexual Assault Coalition and Northwest Indian Community Development Center will co-host a holistic gathering for Native men of all ages. Free to attend. Travel scholarships available. Sanford Center, 1111 Event Center Dr NE, Bemidji, MN. For info, contact Cristine Davidson at cdavidson@miwsac.org or 651-646-4800.
Sept. 10-14
Metro State U Native Circle
Metropolitan State University is planing an opening ceremony for their newly dedicated space on the Saint Paul Campus for Native Circle. We are inviting the community to come and be part of this Opening. Please watch for our ad in the September issue of The Circle. If you have questions about this event, Call David Isham at 651-793-1509.
Sept. 12-15
Body & Earth Conference 2018
Freedom Lodge presents Body & Earth, The Future of Native Wellness, a Native American conference. Body & Earth brings leading Native Educators, Health Care Providers, Cultural Ecologists and Mother Earth Protectors together for a rare and powerful conversation. This forum takes an in-depth look at cultural concerns, health disparities, impacts of global warming, historical trauma, recovery innovations and collaborative projects designed to address and cultivate lasting Native Wellness. The event features dynamic presentations by Judge Abby Abinanti, Dr. Chip Thomas, Winona LaDuke, Arvol Looking Horse, Brad Marsden, Beverly Warne, RN, Dr. Donald Warne, Nina Simons, Ramona Emerson, Lyla June and Sunny Dooley. Everyone is welcome. Join the conversation. Help address the multifaceted issues that affect Native America. General Admission, $400. Tribal Member, $345. Mystic Lake Hotel & Casino, 2400 Mystic Lake Blvd NW, Prior Lake, MN. For info, call 800-350-9694 or email: ashley@freedomlodge.org. Or see: http://bodyandearth.org.
Sept. 14-15
Positive Youth Development In Indian Country Workshop
Theme: Promising Interventions to Improve the Success of Native American Children. The workshop encourages the development of strategies and programs that reduce risks and strengthen protective factors of multi-ethnic children with a focus on Native American children. For early childhood to high school educators, administrators and principals, curriculum specialists and directors of instruction, school counselors, home school coordinators, tribal education directors and staff, social service providers, health directors and staff, community recreation specialists, coaches, and college and university students, faculty and staff. Limited seating per session day. Hamline University, West Hall 101, 1536 Hewitt Avenue, St. Paul. For info, contact Dan Ninham at 218-368-6430 or coach.danninham@ gmail.com.
Sept. 15
15th annual Wild Rice Festival
Join us as we celebrate the 15th annual Wild Rice Festival from 10am to 6pm. It's a free, family-friendly celebration of wild rice, Native American culture and Minnesota's fall harvest season. Performances and demonstrations throughout the day include: Traditional wild ricing demonstrations; Native American crafts; Little Thunderbird Drum and Dance Troup; Gibbs Farm activities; Cooking demonstrations by Native Food Perspectives; Honey extraction demonstration; Apple cider press; Music by Jeff Chapman and Friends; and Storytelling by Gary Lussie. Refreshments by local food trucks and Pow Wow Grounds Café; And a performance by Bluedog Native Blues Band from 4:30-6:00pm. This is a fundraiser for Harriet Alexander Nature Center. Harriet Alexander Nature Center, 2520 N Dale St, Roseville, MN. For info, see WildRiceFestival.org or call 651-765-4262.
Sept. 21-30
10 Day Free From Violence
Twin Cities Nonviolent is coordinating "10 Days Free From Violence" in September (Sept. 21 is International Peace Day). Join us to participate in nonviolent activities all around the Twin Cities by many different groups, organization and churches. All events are free and open to all ages unless otherwise noted. If you are interested in holding an event coordinated with 10 Days Free From Violence, please fill out the event registration form found on our website. For more info and to see list of events and locations, see: http://TwinCitiesNonviolent.org.
Sept. 22
Gathering of Nations for Peace and Unity Circle
The Gathering of Nations for Peace and Unity Circle Dedication Bde Maka Ska. Ojibway Healer/Elder Linda Lucero will coordinate with a Dakota Healer to conduct a Circle of Healing from Violence using the 7 Grandfather's Teachings: Wisdom, Bravery, Integrity, Love, Humble, Courage and Honor. Part of the "10 Days Free From Violence". 10am at Bde Maka Ska. For info, see https://business.facebook.com/
Bde Maka Ska event, or http://TwinCitiesNonviolent.org.
Sept. 27
White Supremacist Roots of the Second Amendment
The White Supremacist Roots of the Second Amendment. Lecture by Dr Roxanne Dunbar-Ortiz, emerita professor, life-long human rights activist, and author of An Indigenous Peoples History of the United States. 7– 9pm. First Unitarian Society of Minneapolis, 900 Mount Curve Ave, Mpls. For info, contact rebacramer@ gmail.com or: www.facebook.com/OurReligionIsToDoGood.
Sept. 27 – Nov. 9
Ties and Tethers Exhibit
Artist Lori Biwer-Stewart is a self-taught printmaker who finds inspiration in the natural world around her, as well as from her own dreams and beliefs. She enjoys incorporating symbolic images such as birds, keys, and doors to encourage thought and provoke the viewer's own interpretation. For added texture and text, Biwer-Stewart will often incorporate monoprint and collograph to her linocut prints which have grown in both size and complexity over the years. Atrium Gallery, 1800 W. Old Shakopee Road, Bloomington, MN. For info, see www.artistrymn.org or call 952-563-8575.