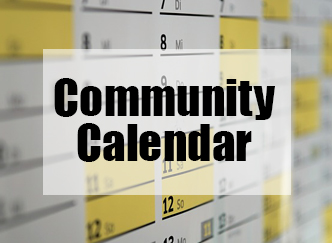 Thru Feb. 8
Tamara Aupaumut and Jeremy Pomani
Two Rivers Gallery presents the work of two local artists: Tamara Aupaumut and Jeremy Pomani. Two Rivers Gallery, 1530 E Franklin Ave, Mpls. For info, contact: cthompson@maicnet.org.
Thru Feb. 18
States of Incarceration Exhibit
Carceral Colonialism: Imprisonment in Indian Country. Settler colonialism has involved denying Native people sovereignty and access to land and resources. It has also produced high rates of incarceration of American Indians in Minnesota and the US. For over two centuries, American Indians have been forcibly removed from their lands and home through unfair treaties that created the reservation system; systemic violence and warfare, the takeover of tribal jurisdiction, and taking children from their families and placing them in boarding schools. Mass incarceration continues this pattern of removal by displacing Native people from communities and transferring power to others through gerrymandering and other means. Public dialogues and events. Runs thru February 18. For info, see: https://statesofincarceration.org/states/minnesota-carceral-colonialism-imprisonment-indian-country.
Thru Feb. 18
The Three Snow Bears
The Three Snow Bears is a musical done in collaboration with New Native Theatre. Inspired by THE THREE SNOW BEARS by Jan Brett. Script written by Rhiana Yazzie in collaboration with Alicia Smith and Grace Smith. Music composition by P. Ossie Kairaiuak. Ride along with us this winter through the magnificent Arctic landscape as a young Yup'ik girl embarks on a heroic sled-dog journey to save her village. On the search for the reasons of the widening river she meets a raven, a hare, a baby seal and finally, three snow bears. Join us as an endearing Baby Bear and a determined Yup'ik girl meet center stage in our world premiere musical. Stages Theatre, 1111 Mainstreet, Hopkins, MN. For info, see: www.stagestheatre.org/ upcoming-shows/2018-2019-season/three-snow-bears.
Feb. 2
Wakinyan Luta Taco Fundraiser
Menu: Chili and Frybread – $8. NDN Taco – $6. Bowl of Chili – $5. Frybread – $3. Drink – $1. 11am – 2 pm. Indigenous Roots Cultural Arts Center, 788 E 7th St., St Paul. For info, contact Maggie Lorenz at: mmlorenz24@gmail.com or 612-440-5690. Upcoming fundraiser events include:  March 2, April 6, May 4, June 1
Feb. 7
Learn and Share Native Crafts
Learn and share Native crafts that are passed down from generation to generation. Most materials provided, snacks provided. Noon to 4pm. 214 W Franklin Ave, Mpls. For info, call 612-813-1590.
Feb. 8
Ohiyesa: The Soul of an Indian" Film Screening
The Metropolitan State University Library Events Committee and the Institute for Community Engagement and Scholarship present: "Ohiyesa: The Soul of an Indian". Film screening and moderated discussion with Syd Beane and Kate Beane. The documentary follows Kate Beane as she examines the extraordinary life of her celebrated relative, Charles Eastman (Ohiyesa). Biography and journey come together as Kate traces Eastman's path from traditional Dakota boyhood, through education at Dartmouth College, and in later roles as physician, author, lecturer and Native American advocate. The film is a profound tribute to the life of Ohiyesa, and, as executive producer Syd Beane says, "a truly American story." Free and open to the public. Light refreshments will be served. 6pm-8:30pm. Metropolitan State University, Film Space, Founders Hall Auditorium, 387 Maria Ave, St Paul. For info, see: www.visionmakermedia.org/films/ohiyesa or contact Dawn Wing at 651-793-1851 or dawn.wing@metrostate.edu.
Feb 13
Bring Her Home Community Artist Workshop
Join us for screen printing bandanas for Missing and Murdered Indigenous Women, Girl, Boys, Two Spirit, and Transgender Relatives. Dinner will be provided. All are welcome. Wear clothes that can get paint on it. Not able to attend the workshop? Please share that this issue of the Circle Newspaper has an ad that can be used as a sign by glueing to cardboard. 5-8pm. MIWRC, 2300 15th Ave S, Mpls. For info, see: www.facebook.com/
events/273353723360756
Feb. 14
Missing and Murdered Indigenous Women's March
March for missing and murdered Indigenous women. 11am to 2pm. Wear red and bring banners. MAIC, 1430 E Franklin Ave, Mpls. For info, see: www.allmyrelationsarts.com.
Feb. 14 – June 21
Bring Her Home 2019
Bring Her Home: Stolen Daughters of Turtle Island exhibit will highlight the ongoing epidemic of Missing and Murdered Indigenous Women. The exhibit will feature selected Native artists of Turtle Island, and features works from established Indigenous artists Jaune Quick-to-See Smith, Karen Goulet, and Angela Babby, alongside emerging artist. The exhibht shares visual stories of the impacted women and families affected by the ongoing epidemic of Murdered and Missing Indigenous Women. A reception will be held on Feb. 14 at 6pm. All My Relations Gallery, 1414 E Franklin Ave, Mpls. For info, see: www.allmyrelationsarts.com.
Feb. 15
Dakota Waníyetu Walk
Indigenous educator Jim Rock will give an interactive presentation and tour at the Bruce Vento Nature Sanctuary, focusing on the sacred Wakan Tipi Cave, Dakota astronomy, and the Waníyetu (winter) season. We'll meet at the entrance to the sanctuary. Warm up with a campfire, hot beverages, and great conversation! 6:30 – 8pm. Bruce Vento Nature Sanctuary.
Feb. 19
MCTC Night of Storytelling
The mcee will be "Pebaamibines" Dennis Jones. Storytellers include Dorene Day, Sharon Day, Carol Charging Thunder, Barry Hand, and Hope Flanagan. Drum Group: Ringing Shield. Free and open to the public. Food will be served. Helland Center, 1501 Hennepin Ave, Mpls. For info, contact Randy.Gresczyk@minneapolis.edu.
Feb. 20
Indigenous Public Art Commission Info Session
The Walker Art Center announced the launch of an Indigenous Public Art Commission, a project inviting artists' proposals for a new public artwork for placement in the Minneapolis Sculpture Garden or a location on the Walker campus planned for the fall of 2020. A free info session will take place from 6 to 7:30 pm, at the Walker Art Center, 725 Vineland Place, Mpls. Info at: walkerart.org/public-art-commission.
Feb. 21
Indian Month Planning Meetings
The Kick off planning meetings for American Indian Month in May will take place 11:30 – 12:30 pm at the Franklin Library (lunch is provided). Free and open to all. These are meant to be fun lunchtime gatherings for the community to engage, discuss, and laugh with each other. For info, contact abuffalohead@nacdi.org. Other meeting dates include:
• Feb. 21, March 7, 21, April 4, 11, 18, and 25
Feb. 22 – April 6
Jim Denomie's Standing Rock Paintings
Bockley Gallery is pleased to announce its first exhibition of 2019, Jim Denomie: Standing Rock Paintings, which comprises three large-scale, oil on canvas paintings and a series of smaller, but related, portraits. With this body of work, Denomie has cast his discriminating eye onto real-world events, specifically the Dakota Access Pipeline (DAPL) controversy and protest that erupted in August 2016, near the North Dakota Standing Rock Indian Reservation. Opening Reception: Feb. 22, 6 to 8 pm.
Exhibition runs February 22 through April 6. Bockley Gallery,
2123 W 21st St (west of Lake of the Isles, near Franklin), Mpls. For info, call 612-377-4669.
Feb. 23–24
Ain Dah Yung Center's 21st Annual Powwow
Cherish the Children Traditional Powwow. Mark your calendars as we once again host numerous specials and fun activities. Powwow dance specials – 17 years and under, 2 step specials, ambassador contest, 50/50 raffles throughout the weekend. Feast on Saturday at 5pm. Central High School, 275 Lexington Ave. St. Paul. For info, contact Travis DeCory at travis.decory@adycenter, or Holly Henning holly.henning@adycenter.org.
Feb. 26
Leech Lake Local Indian Council Meeting
Leech Lake Twin Cities Local Indian Council meets monthly on the last Tuesday of each month. We will spend time reviewing the needs, opportunities and services for band members here in the Twin Cities Metro Area. Reservation Tribal Council often visits the Local Indian Council to share news and answer questions. 5:30-8 pm. MIWRC, 2300 15th Ave S, Mpls. For info, contact Shannon Nordby at 612-229-1986.
Feb. 28 (deadline)
2019 Native American Journalism Fellowship
The Native American Journalism Fellowship (NAJF) applications are now open to current American Indian, Alaskan Native, Native Hawaiian and First Nations college students, undergraduate and graduate, pursuing journalism and communications degrees. NAJF is an opportunity for students to deepen and broaden their reporting and multimedia skills, while learning from Indigenous journalists and news industry professionals. The deadline to apply is Feb. 28. Apply at: https://najanewsroom.com /2019/01/02/native-american-journalism-fellowship-applications-now-open.
Feb. 28 – March 3
Indigenous Farming Conference and the Indigenous Hemp Conference
The 16th Annual Indigenous Farming Conference, Aanji-bimaajitoon Gidibaajimowininaan, Revitalizing Our Story, sponsored by the White Earth Land Recovery Project. And the 2nd Annual Indigenous Hemp Conference will take place. Learn about a wide array of topics and discussions such as community land revitalization, food sovereignty initiatives, tribal food and farm policy, Indigenous Seed Keepers Network, native agricultural techniques, tribal college extension programs and much more! Also feature a youth track, story-telling, films, and hands-on demonstrations. Confirmed presenters include Martin Reinhardt (Anishinaabe), Valerie Segrest (Muckleshoot), Reginaldo Haslett-Marroquin (Maya), Jim Chamberlin and Zachary Paige, Winona LaDuke (Anishinaabe), JoDan Rousu (Anishinaabe), Linda Black Elk (Standing Rock Dakota), Jessica Greendeer and Claire Luby (Ho-Chunk), Ed Spevak, Rowen White (Akwesasne), Kevin Finney, Sean Sherman (Oglala Lakota), Elizabeth Hoover (Mohawk/ Mi'kmaq), LeAnn Littlewolf (Anishinaabe), and others. Before the start of the Indigenous Farming Conference, join us for a day of learning, networking and workshops on February 28th. Local and regional hemp experts will join us to discuss the potential of hemp for tribal economies. Topics include cultivation and varieties, refining, and value-added products, and tribal regulations. For info, see the White Earth Land Recovery Project website: http://welrp.org. Registration is open through February 22.
March 1 (deadline)
Ucross Call to Native American Visual Artists
We are currently accepting application for our Fall Native American Fellowship. There is no fee to apply, and if selected, the Fellowship will provide up to a one-month residency at Ucross and a stipend of $2,000, supported by the Andy Warhol Foundation for the Visual Arts. Applications submitted online at:  www.ucrossfoundation.org. For info, contact Tracey Kikut at tkikut@ucross.org or 307-737-2291.
March 1 (deadline)
Claremont Graduate U Native Fellowship
Through a partnership with the US Department of Education's Office of Indian Education, Claremont Graduate University will award selected Native Americans with a generous support package to help them earn a California preliminary K-12 teaching credential and master's in education in as little as 15 months. The fellowship provides selected Native American students with full tuition support and a stipend for living expenses, in addition to a year of mentoring once they complete the program, so that they emerge as teachers prepared with the skills needed to promote educational excellence in their communities. Applications due on March 1. For info, contact: Rachel Camacho at 909-607-9418 or Rachel.camacho2@cgu.edu, or Heidi Martinez at 909-607-8982 or Heidi.martinez2@cgu.edu.
March 1 (deadline)
Ida B. Wells Fellowship from Type Investigations
The one-year fellowship helps reporters complete their first substantial work of investigative reporting by providing a $16,000 award and editorial guidance from program director and senior editor Alissa Figueroa. Fellows will also receive funds to cover travel and other reporting costs, and the costs associated with attending the annual Investigative Reporters and Editors conference, as well as a one-week data reporting boot camp. They will enjoy access to research resources, legal assistance, professional mentors and assistance with story placement and publicity. Fellows are expected to publish or air their findings in a U.S. media outlet within one year of the start of the fellowship. We'll be selecting five fellows for 2019. This fellowship is a one-time educational opportunity and is non-renewable. Journalists of color are strongly encouraged to apply. For info, contact: Alissa@typemediacenter.org. Or see: www.typeinvestigations.org/about/special-funds/ida-b-wells-fellowship.
March 6-24
Wounspe Wanktya – A college Education
A full-length play following the story of Tashina and Tiffany as they try go through the good, the bad, the funny, and the spiritual – as they to figure out how to get through four years of college. The play is by Alex Hesbrook (Cheyenne River). Hours: Wed-Sat at 7:30pm, Sun at 2pm. Dreamland Arts, 677 Hamline Ave N, St Paul. Tickets available at Dreamland Arts at 651-645-5506 or info@dreamlandarts.com. More info at www.newnativetheatre.org, info@newnativetheatre.org, or 612-367-7639.
March 29
Awake: A Dream from Standing Rock
Augsburg Native American Film Series and Myron Dewey present Awake: A Dream from Standing Rock. The film captures the story of Native-led defiance that forever changed the fight for clean water, our environment and the future of our planet. Myron Dewey (Newe-Numah/Paiute-Shoshonee) is a filmmaker, professor, historical trauma trainer and journalist. He will present the film, which he worked on, and talk about what has happened to the water protectors and other Indigenous activists. Reception 6:15-6:45. Screening begins at 7:00 Discussion will follow. Free to the public. Augsburg University, Sateren Auditorium, 2200 Music Hall, 715 22nd Ave S, Mpls. For info, see: www.augsburg.edu/filmseries/2018/07/26/awake-a-dream-from-standing-rock/
April 1 (deadline)
Continuing Education scholarship program
The Department of American Indian Studies is accepting applications to the Wahpehtunwin Dakota Iapi and Ojibwemodaa Eta! Continuing Education scholarship programs for the 2019-20 Academic year. The Wahpehtunwin Dakota Iapi and Ojibwemodaa Eta Continuing Education Scholarship Programs are financial aid programs for individuals who want to take courses in the Dakota and Ojibwe language programs as continuing education (non-degree) seeking students at the University of Minnesota. Applicants must demonstrate dedication to learning and/or sharing the Dakota and/or Ojibwe language. Applications are due April 1. For info, see: z.umn.edu/speakdakota
April 1 (deadline)
2019 American Indian Summer Institute
The Department of American Indian Studies' American Indian Summer
Institute aims to get indigenous students acquainted with UofMN-Twin Cities campus, facilities, students, faculty, and staff. We want to foster an early sense of ease and familiarity on college campuses that will make the transition into higher education easier for students. Students will stay in a residential hall on U of M campus and spend 6 days attending classes and workshops on college prep, admissions, financial aid, professional development, ACT prep, cultural knowledge, and various academic areas. AISI is open to all high school students who will enter grades 8-11 in the 2019-20 academic year. Tentatively TBD: July 28 – August 03 and/or August 04 – August 10. AISI is a FREE program. Housing and meals are provided. The deadline is on April 1, although we will accept applications on a rolling basis until May 13 where we will then send out final notifications For info, contact: aisi@umn.edu.