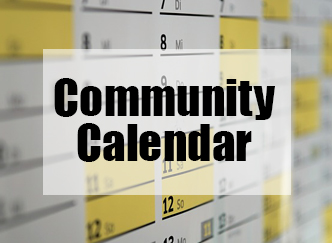 Thru Sept 16
"Indigenous" Solo Art Exhibition by Shaun Chosa
Shaun Chosa, a Turtle Mountain Band of Chippewa tribal citizen and painter/graphic design artist, will show 30+ large scale paintings that mostly feature new works depicting Indigenous portraits, some with his added "Classic Shaun Chosa Style" pop culture artistic influence for an extended period of time in the AICHO Galleries. $10 suggested donation at the door. Gallery viewing hours: Fridays from 4pm – 6pm between June 10 – Sept. 16. AICHO's Dr. Robert Powless Cultural Center, 212 W. 2nd St, Duluth, MN. For info, see: http://www.aicho.org /shaun-chosa-2022.html#. Or see Facebook page: https://fb.me/
e/6kAHXoE8Z.
Thru Oct 1 
AICHO Food and Art Market
The American Indian Community Housing Organization's (AICHO) Food and Art Markets will host eight Food and Art Markets every two weeks thru October 1. Family-fun cultural hands-on activities including birch bark basket making, a fun educational activity tent on nutrition, and Indigenous music. The goal is two fold. One is food access combined with food sovereignty: to bring fresh, healthy, locally grown and produced foods and vibrant culturally creative artwork to the Hillside community and Duluth. The other is to stimulate the Indigenous and BIPOC food and art economy in Duluth. AICHO will be accepting SNAP/EBT benefits and utilizing Market Bucks at all 8 markets! Entrepreneurs will be selling items such as garden grown produce, frozen meats, smoked white fish, wild rice, fermented foods, Indigenous teas, maple syrup, jams and jellies, herbs, honey, wild rice cupcakes, salves, CBD products, as well as artwork featuring fine art, prints, apparel, beadwork, jewelry and so much more. Everyone is welcome. AICHO's Food & Art Markets will be held at the One Roof Parking Lot, 12 E 4th St, Duluth. For info, see: https://fb.me/e/6yMSHCQzu.
Thru Oct 27th
Four Sisters Farmers Market
The Four Sisters Farmers Market is an Indigenous-focused farmers market centered on providing increased access to affordable, healthy, culturally appropriate local foods within the American Indian Cultural Corridor. The Four Sisters Farmers Market believes in a market that simultaneously builds community health and wealth for community consumers and farmer vendors. The Four Sisters Farmers Market accepts SNAP/EBT benefits, Market Bucks, and Four Sisters Farmers Market Vouchers. The Market is open on Thursdays though October 27th, from 11am – 3pm. The market will be held at 1414 E. Franklin Ave, Minneapolis. For info, contact Darek Delille at ddelille@nacdi.org or 218-721-7442. Or Elizabeth Day at: eday@nacdi.org or 612-235-4971.
Thru Oct
Dakota Play Project Language Classes
Language and theatre classes will be held from 6:30 -8:30pm on Zoom. These classes will take place each Tuesday through October online and are open to Dakota community members who are interested in helping create our Dakota language play with Lower Phalen Creek Project. If you are interested in taking the language class or getting involved in other ways with Dakota Play Project, please contact sara@newnativetheatre.org.https://whiteearth.com/home.
Thru Nov 27
Alexandra Buffalohead: Shifting the Perspective
How do museum narratives obscure some histories in preference of telling others? In her installation, guest curator Alexandra Buffalohead (Bdewakantowan Dakhóta/Sisseton Wahpeton Oyate) examines this dynamic through the prism of Indigenous history and knowledge. Placing the James J. Hill presentation tray (Tiffany and Co., 1884) in dialogue with Native artworks, Buffalohead offers a more complex and accurate framing of the history of St. Anthony Falls and Wita Wanagi (Spirit Island), a spiritual site for Dakhóta people; the island, which remained even as the Falls became a hub for logging, milling, and transportation, was removed in 1960 by the U.S. Army Corps of Engineers' creation of the lock and dam. In doing so, she provides a corrective lens that transcends and enriches Mia's presentation of the past. Minneapolis Institute of Art, 2400 Third Avenue S, Minneapolis. For info contact: 888-642-2787 or visit@artsmia.org.
Ongoing: Mondays
Men's Support and Smudge
Men's Support and Smudge: Join American Indian Family Center's Father & Men's Outreach Specialist, Rich Antell, for a virtual men's group Mondays from 6pm – 8pm. Don't miss this chance to gather with other American Indian men to explore your identity, participate in culture, and support each other. Register: https://bit.ly/MenSmudge. American Indian Family Center, 579 Wells St, St Paul. For info, contact: info@aifcmn.org.
Ongoing: Tuesdays
Khunsi Onikan Well-Anon (Native American Al-Anon) 
The AIFC's Khunsi Onikan Program will be held on Tuesdays at 7pm for a Native American culturally-based, one-hour meeting to help build healthier boundaries and relationships with your loved ones suffering from addiction. American Indian Family Center, 579 Wells St, St Paul. For info, contact: info@aifcmn.org.
Ongoing: Wednesdays
Imnizaska Family Drum
Join us Wednesdays between 6–8pm to sing and drum. This drum event has been created to bring families together to learn and share around the drum. All singers and families interested in learning and sharing are welcome. We will share a meal and practice learning songs. Imnizaska Family Drum is supported by the Men's Programming at the American Indian Family Center. Runs through August 24th. American Indian Family Center, 579 Wells St, St Paul. For info, contact: info@aifcmn.org, or see: https://bit.ly/AIFCMNDrum.
Ongoing: Thrusdays
Wellbriety/Medicine Wheel 12 Steps Meeting
Khunsi Onikan Wellbriety/Medicine Wheel 12-step virtual meetings are every Thursday at 7pm. These meetings are designed to help you find safe, confidential healing, and support in your recovery journey and are open to anyone wanting to work on recovery from any addictions. Sponsored by the AIFC Khunsi Onikan program. American Indian Family Center, 579 Wells St, St Paul. For info, contact: info@aifcmn.org. Or see: https://bit.ly/KOWellbriety.
Ongoing
MN Offers COVID-19 Tests to Summer Youth Programming
The State of Minnesota is making at-home, rapid COVID-19 tests available for Local Health Departments, Tribal Health Organizations, and COVID Community Coordinators to distribute for summer youth programming at no cost. Organizations that serve youth can order BD Veritor At-Home tests. Organizations may order a supply of tests to meet the needs of both youth program staff, participants over the age of 2, and participants' family members. The tests have expiration dates beginning July 23, 2022. Currently, there are no limits on orders. Test delivery should occur within two weeks of placing an order. BD Veritor At-Home tests should be administered by an adult outside of the summer programming setting. An adult will need to download an app onto a smartphone in order to use the BD Veritor test. Instructions are available in English, Hmong, Somali and Spanish. Information on which phones are supported is listed on the BD Veritor At-Home website. For more info, email: health.test.help@state.mn.us.
Ongoing
Find opportunities to buy used and swap goods on Choose to Reuse
Almost every weekend, there are special events held throughout Hennepin County to buy used goods and swap out stuff you no longer need. Hennepin County's Choose to Reuse has made these events easy to find. See a listing of upcoming events on the Choose to Reuse website, including occasional markets, clothing and goods swaps, citywide garage sales, retail store special events, community fundraising sales, and lending library events. Or sign up for Choose to Reuse news and events to get notifications delivered right to your inbox. For info, see: https://www.hennepin.us/choose-to-reuse#events.
Ongoing thru summer
Indigenous Scholar Summer Program
Literacy program for Indigenous youth K thru 8th grade with a focus on cultural teachings and culturally relevant literacy to ensure our scholars excel, and believe in their ability to make a difference in their communities while also discovering a love for reading. Activities include: field trips, The Right Path Lessons (alcohol and drug prevention), Arts and crafts, Ojibwe and Dakota language, and more. Mondays through Thursdays, from 10am to 3pm. (1st – 5th graders on Monday and Wed. 6th – 8th graders on Tuesdays and Thursdays.) Transportation available for South Minneapolis residents. Light breakfast/lunch provided. For info, contact Rica Rivera at 612-279-6320 or erivera@diw-mn.org
July 8 – 10
FDL Veterans Traditional Powwow
MCs: Les Gibbs and Herb Fineday, Jr. ADs: Jamie Petite and Jay Smith. Spiritual Advisors: Skip Sandman and Charlie Smith. Host Drum: Cedar Creek. Invited Drum: Little Otter. Friday: Grand Entry at 7pm. Saturday: Grand Entries at 1pm and 7pm, Honoring of Veterans at 1:30pm, Feast at 5pm. Sunday: Grand Entry at 1pm, Fallen Veterans Honoring at 3pm. Mash Ka Wiisen Powwow Grounds, Hwy 210 & Mission Road, Sawyer, MN. For info, see: https://www.fdlrez.com.
July 10
Open Streets Franklin
Join Our Streets Minneapolis and the City of Minneapolis in a celebration of community. Play, eat, bike, walk, dance, sing, and more at this free, family-friendly event. More than a street festival, Open Streets Franklin allows neighbors to experience city streets as public spaces where communities thrive. Takes place on East Franklin Ave from Portland Ave S to 26th Ave S, Mpls. Free. For info, see: https://www.openstreetsmpls.org.
July 10, 17, 24, 31
AIFC Youth Services – Let's Grow Together
Native youth are invited to join AIFC's Youth Services, Waaban Ogimaawag (Tomorrow's Leaders), for an afternoon of career development and professional skills training! Each week we will work together to learn new professional skills, gain insights on varying career paths, learn from professionals and potential careers mentors and gain new insights into the professional world. Together, we will learn and grow with new topics every week. Free event for youth to learn and grow about what it takes to make it in the professional world. A free meal will be provided! 2pm to 4:30pm. American Indian Family Center, 579 Wells St, St Paul. To register, see: https://aifcmn.org/intake-form.
July 11 – 12
UMD Summer Institute in American Indian Child Welfare
This conference, hosted by the UMD Center for Regional and Tribal Child Welfare Studies, is intended for Indigenous people working in child welfare, and non-Indigenous people working in Tribal child welfare. The 14th Annual Summer Institute in American Indian Child Welfare is back in person, at Northern Lights Casino, 6800 Y Frontage Road NW, Walker, MN. For info, see: https://cehsp.d.umn.edu/departments-centers/departments/social-work/center.
July 14
Culture Through Cuisine: Owamni by The Sioux Chef
Culture Through Cuisine series is restarting in person at Owamni by The Sioux Chef! The recent recipient of the prestigious James Beard Award for Best New Restaurant, Owamni features food and flavors that revitalize Native American cuisine. Using primarily ingredients that are native to North America, founder and CEO Chef Sean Sherman taps into his Oglala Lakota roots to craft a truly unique dining experience that reclaims an important culinary culture long buried and often inaccessible. Join Global Minnesota in this celebration of Native American culture and cuisine. As part of the program, a chef from Owamni will talk through the specially-prepared menu and provide background on Owamni and indigenous cuisine. 6pm. Tickets: $80 – $90 (tickets are open only to Global Minnesota members at this time.) For info, see: https://www.globalminnesota.org/event/culture-through-cuisine-owamni-by-the-sioux-chef.
July 15
Miigwech Mahnomen Days Traditional Powwow
Friday: Warmups- 6pm. Saturday: Registration at noon and 6pm. Grand Entry at 1pm and 7pm. Sunday: Registration at noon and 6pm. Grand Entry at 1pm. Ball Club Powwow Grounds, Deer River, MN. For info, see: http://www.llojibwe.org
July 19 – Aug 14
Gaia Art Exhibition
Gaia is an internally-lit sculpture of the Earth featuring imagery from NASA's Visible Earth project. At 23 feet in diameter, it presents the Earth at a scale 1.8 million times smaller than its real size. The work includes a surround sound composition by BAFTA award-winning composer Dan Jones. The installation evokes the overview effect, a shift in awareness experienced by some astronauts during space flight. It's an experience of awe, interconnection, and renewed responsibility to care for the planet. Gaia is a touring installation by UK artist Luke Jerram. Bell Museum, 2088 Larpenteur Ave W, St Paul, For info, see: https://www.bellmuseum.umn.edu/gaia.
July 19 – Sept 17
Noojimo (She Heals)
Noojimo (She Heals) art exhibition celebrates the importance of Aunties in Indigenous spaces. In many Indigenous communities, the Auntie serves as an extra parental role – one who provides mental, physical, and spiritual support to younger relatives. Noojimo is a powerful tribute to courageous women (both historically and modern) stepping into the role of Aunties; who influence, create, and strengthen bonds of obligation, trust, and solidarity both inside the home and community. Participating artists: Nedahness Rose Green, Karen Savage Blue, Tara Keanuenue Gumapac, Eve LaFountain, Tanaya Widner, Agnus Woodward, Sharon Day, Somah Haaland, April Holder, Racquel Banaszak, Dyana Dyess, Rayshele Kamke, Valaria Tatera, Deanna L Croaker, Teresa McDowell, Loriene Pearson, Rita Erdrich, Rick Kagigebi, Penny Kagigebi, Cynthia Hamilton, Melissa Widner, and Nelson White Opening Reception: July 19, from 6 – 8pm. Curator's Talk with Hillary Kempenich: Aug 11 at 6:30pm. Closing Reception and Artists Panel: Sept. 9, from 6 – 8 pm. All My Relations Art, NACDI, 1414 E Franklin Ave #1, Minneapolis. For info, see: http://www.allmyrelationsarts.com/noojimo-she-heals.
July 22
Anishinaabe Art Festival 2022
Celebrate the beautiful Anishinaabe culture, art, history, and people of our lands. This festival seeks to build intercultural knowledge and respect for diversity throughout our communities. The Anishinaabe Art Festival offers exceptional art in all media available for purchase directly from artists. An array of Indigenous activities and entertainment will be on hand: artist demonstrations, traditional tea bar, stage performances of traditional dance, singing and teachings, and authentic Indigenous foods served each day. Register from the website or from Eventbrite. Those who register will be entered into a raffle drawing! Entry Is FREE for all ages. For more info, see: https://www.artfestivalbemidji.com/attend. For tickets: www.eventbrite.com/e/anishinaabe-art-festival-sanford-center-bemidji-mn-july-22-23-tickets-321521709087.
July 24 & 30
Bluedog
Minnesota-based Bluedog plays original music influenced by life experiences of Native people. They have been nominated multiple times; and won a Native American Music Award (NAMMY). For info, see: https://www.bluedognativeblues.com. They will be playing on these dates:
• July 24th: Lock And Dam Eatery in Hastings, MN. 3pm to 6pm.
• July 30: Forager Brewery, 1005 6th St NW, Rochester, MN. 7pm to 11pm.
July 28
MHS Native American photos
Minnesota Historical Society (MHS) will be launching a new exhibit titled "Our Homes: Reframing our Stories" in Fall 2023 that will showcase photos of Native Americans around Minnesota from as early as the 1920s to the 1990s. They will be holding an event on July 28th from 5:30pm-8:00pm at the Minnesota History Center for people to view the photos from the collection, to reminisce, to share a story, and perhaps hear a new one, and maybe most importantly, to reclaim our story. A Google Form has been created by MHS for people to view some of the photos ahead of time and leave comments on them. It can be found here: https://forms.gle/ZaFt1G5eRrK69Eqx8. Minnesota Historical Society, 345 W Kellogg Blvd, St. Paul. For info on the MHS's Native Amercan art collection, see: https://www.mnhs.org/historycenter/activities/museum/our-home.
July 29
Premier Indigenous Series III Native Elite Summer Championships
"Premier Indigenous Series III" bringing 150+ all indigenous teams to compete at the Jefferson & Kennedy Activity Center. This National event will feature the top rising indigenous teams and players throughout the country to compete for exposure opportunities. Divisions for this All Indigenous Basketball Event will have Boys/Girls Youth, Middle School, And High School. Native American, Pacific Islander, and Hawaiian players/teams are eligible to participate at all of TRIBE Athletics Basketball Events. 3 days of high level competition with each participating team guaranteed 4 games minimum or more beginning with Pool Play Schedule going straight into Gold or Silver Bracket SinglevElimination Play. Waivers will need to be completed by all coaches and players prior to participating for each of TA events. Boys and Girls: 5th grade through 12th grade. $450.00 entry fee. Kennedy & Jefferson Activity Center, Bloomington, MN. For info,see: https://basketball.exposureevents.com/175065/premier-indigenous-series-iii-native-elite-summer-championships.
Aug 19 – 21
SMSC Wacipi (Contest Powwow)
The Shakopee Mdewakanton Sioux Community's annual Wacipi brings together people from all over the country for three days of cultural celebration. It is a time for preserving a rich heritage, while reconnecting with old friends and making new friends. Free admission the entire weekend. Grand Entries: Friday at 7pm; Saturday 1pm & 7pm; and Sunday at 1pm. Dancer registration begins Friday at 3pm and closes Saturday at 12:30pm. Point system will begin Friday at Grand Entry. MCs: Redwing Thomas, Vince Beyl, and Whitney Rencountre. ADs: Calvin Campbell and Yahsti Perkinskiller. Host drums: Mandaree, and Wakinyan Luta. Invited drums: Bad Nation, Blackstone, Charging Horse, Fort Peck Sioux, Pipestone, War Scout, Young Bear, Thunder Hill, Wild Band of Comanches, and White Tail Boyz. (Invited drums only.) SMSC Wacipi Grounds, 3212 Dakotah Parkway, Shakopee. For info, see: https://www.smscwacipi.org/experience/2022-wacipi.