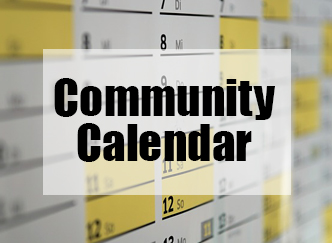 ONGOING
Four Sisters Farmers Market (Thursdays)
Join us at the Four Sisters Farmers Market this summer. The market is an Indigenous-focused farmers market centered on providing increased access to affordable, healthy, culturally appropriate local foods within the American Indian Cultural Corridor. We welcome and accept SNAP/EBT benefits, Market Bucks, Gus Produce Market Bucks, cash, and cards. Find our manager table to learn more about Market Bucks. Market Bucks match SNAP-EBT spending dollar-for-dollar (up to $10 per market visit. You do not have to spend the full $10 each time). Open weekly on Thursdays from 11 am – 3 pm starting June 1 and running till October. Located in the parking lot of 1414 E. Franklin Ave., Mpls, MN.
American Indian Group Prenatal (Tuesdays)
Expecting American Indian moms, come join us for a culturally focused prenatal care and education group at the Indian Health Board Administrative Office (2020 Minnehaha Ave S.) every Tuesday from 3 to 5pm. Refreshments will be provided, as well as, a gift card for every class attended. Choose from 3 sessions: April 18 – June 27; July 18 -Sept 26; or Oct 17 – Dec 28. Enrollment is open. Contact Amy at: 612-644-9726 or amyarndtbuzzard@yahoo.com.
June 7 – 8
Coleraine: Teaching American Indian Content to All
The Minnesota Humanities Center is pleased to be a presenter at a two-day professional development training hosted by Greenway Nashwauk Keewatin Indian Education at Greenway High School. Educators in the Coleraine and greater Grand Rapids area are invited to attend all or part of the training. There will be multiple classes covering all teaching grade levels and subjects. MHC's session, Teaching American Indian Content to All, will be given on Wednesday, June 7. CEUs are available for participating educators. Presenters include Dan & Susan Ninham: Indigenized Physical Activity Breaks, Team Building, Northern Indigenous Games; Carolyn Olson: Implementing Indigenous Education in the Classroom; Lowana Greensky: Fry Bread Tacos, Resiliency; Patti Rychart: Dream Catchers; Govinda Budrow: Special Education; Donna Patterson: Special Education; Sherwin Obey: Sports, Physical Activities, Quick Games for Elementary Students; Jade Wilson: Elementary Lessons; Rachael Herring: Art Projects; Eloise Jackson: Conversations with an Elder; Eden Bart: Minnesota Humanities Center, Teaching American Indian Content to All. June 6: starts at 9am thru June 7, ends at 3:30 pm. For more info email Laurie Eide at: leide@isd316.org. Or see https://www.mnhum.org/event/coleraine-teaching-american-indian-content-to-all.
June 8
Indigenous and The Steepwater Band
Under the Canopy will be rockin' as Native American blues-rock group Indigenous (featuring Mato Nanji) and Chicago rockers The Steepwater Band team up for an electric night. Indigenous has won Native American Music Awards for "Blues Recordings of the Year" as well as "Artists of the Year" honors. Indigenous' sophomore release, Circle, was produced and arranged by Stevie Ray Vaughan's longtime friend and collaborator, the late Doyle Bramhall, Sr. Tickets $20 – $35. The Hook and Ladder Theater. Doors open at 6. Music starts at 7pm thur 10pm. For info, see: https://thehookmpls.com/event/utc23-indigenous-steepwaterband.
June 9
Y Basta Ya!
Indigenous Roots and NAKA Dance Theater invite you to a community gathering with food and performance excerpts of Y Basta Ya! Y Basta Ya! is a multidisciplinary and multilingual performance project highlighting stories of Indigenous and Latine immigrant women. Y Basta Ya! engages an intimate and personal exploration of issues of race, gender violence and invisibility, and their individual and collective effects on survivors. Our intention is to cultivate a space where community members take ownership of the poetic representation of their own stories. We are thrilled to be partnering with Indigenous Roots in St. Paul, MN and Angelica Bello's Circulo de Mamitas to host performance and sharing events.  6 – 8pm. Indigenous Roots Cultural Arts Center, 788 East 7th St, Saint Paul, For info, see: http://nakadancetheater.com/calendar/y-basta-ya-indigenous-roots.
June 9 – 11
White Earth Treaty Celebration & Pow Wow
Join us for the 155th Annual White Earth Treaty Celebration & Pow Wow at the White Earth Powwow Grounds in White Earth, MN. Around 1,000 dancers and 28 drum groups performed last year, with similar numbers expected again. There is no admission fee and parking is free. A free community feast is held both Saturday and Sunday at 5pm. Grand Entries: June 10 at 1pm & 7pm; June 11 at 1pm & 7pm; and June 12 at 1pm. For info, see: https://thelodgeonlakedetroit.com/event/white-earth-treaty-celebration-pow-wow.
Thru June 10
Piitwewetam: Making is Medicine Exhibit
This commemorative art exhibition presents artwork by the Gustafson family: Shannon, Ryan, Justine, and Jade. The exhibition honors their son and brother, Piitwewetam (Rolling Thunder), also known as the late Jesse Gustafson who traveled to the spirit world after a car accident in 2015. Co-Curated by Jean and Leanna Marshall. Organized and circulated by the Thunder Bay Art Gallery. https://allmyrelationsarts.com.
June 16 – 18
Grand Celebration Hinckley Contest Powwow
MCs: Terry Fiddler & Josh Aytchenum. ADs: Darrel Goodwill & Percy Benjamin. Grand Entries: Friday 7pm, Saturday 1 & 7pm, Sunday 1pm. Grand Casino Hinckley, 777 Lady Luck Dr, Hinckley, MN. For info, contact Trisha Moose at 320-982-0959, or see: https://www.facebook.com/photo/?fbid=519866836895315&set=a.498338862381446.
June 16 – 18
Waa Wiye Gaa Maa Powwow
The Waa Wiye Gaa Maag (Round Lake) Traditional Powwow at Leech Lake. Veterans Memorial Powwow Grounds, S. Lake, MN. For info, see: https://www.llojibwe.org/powwow/schedule.html.
June 17
Wild Women, Wild Food, Wathogda Mashkiki!
Come taste, feel, and enjoy wild creations by local indigenous artisans! Waffles, jams, syrups, teas, and more. Each month we have a variety of makers. So come see who is here this month. Shoppers who sign our guest book will be notified of the next months vendors. Come in for a taste of tomorrow brought to you by the women who practice from the past. We carry generational knowledge from Mother Earth to you. 12 – 5pm. Friedli Gallery. 943 7th St. West Saint Paul. For info, see: https://allevents.in/saint%20paul/wild-women-wild-food-wathogda-mashkiki/10000639679989067.
June 17
Niniijaanis Art Market
Join Niniijaanis & friends for an opportunity to shop/visit with various Native Artists and Businesses. Drink & snacks for purchase from Flava Cafe. There will also be a Raffle for the Niniijaanis MMIW boys' basketball team to support their trip to the Native American Basketball Invitational. 1 to 4pm Flava Coffee & Cafe, 623 University Ave W, St Paul. For info, see: https://www.facebook.com/events/651305126824091.
June 17
Traditional Ojibwe-Style Leather Pouch Workshop
Learn to make a traditional Ojibwe-style leather pouch in this one-day workshop led by traditional crafting expert Carol Hernandez! Registration is required three days prior to workshop. A minimum of five participants is required to host the workshop. Cost is $90; Mille Lacs Band members and MNHS members save 20%. 10am to 4pm. Mille Lacs Indian Museum & Trading Post, 43411 Oodena Dr,Onamia, MN. For info, see: https://www.mnhs.org/events/74.
June 20
Springboard for the Arts
Applications are now open for the 2023-25 Rural Regenerator Fellowship which brings together rural artists, organizers, culture bearers and change-makers who are committed to advancing the role of art, culture and creativity in rural development and community building. Fellows participate in two years of peer learning and exchange and receive an unrestricted $10,000 stipend.12 Fellows will be selected from rural communities across the Upper Midwest, including Minnesota, North and South Dakota, Wisconsin, Michigan, Iowa, Illinois, Kansas, Nebraska, and the Native Nations that serve those geographies. For info, see: https://springboardforthearts.org/rural-regenerator.
June 22
Summer Social 2023: All My Relations Art's Native Authors
The Walker's Summer Social is a series of participatory, artist-designed programs and events. Each Thursday evening you'll enjoy performances and poetry readings, community exhibition openings, artist talks, tours, film screenings, artmaking, and more. On June 22, All My Relations Art's Native Authors program will offer readings from writers and mentors of the program. Bring your blanket, pick up curated picnic snacks, and relax for an evening of fresh-air readings curated by local and national poets. 6pm at the Walker Art Center's Wurtele Upper Garden. Free.  Walker, 725 Vineland Pl, Minneapolis. For info, see: http://walkerart.org/calendar/2023/series/summer-social-2023.
June 22
Blackbird
The Global Music Series is a fun-filled exploration of music in its many forms. The annual series features free public performances by renowned artists, highlighting a broad range of music. The festival runs June 17 – 25. The Headliner is BLACKBIRD, originally from Anchorage, Alaska, they are a 6X Native American Music Award-winning band that fuses Native American flute and contemporary rock into a genre they self-classify as "Alter-Native" Rock. Blackbird was co-Founded by Cody Blackbird (Dakota/Cherokee/Romani gypsy) along with brother Caleb Blackbird (Dakota/Cherokee/Romani gypsy). They are joined by musicians, Ed Koban (6 Nations), Adrian Wall (Pueblo), and Michael Odin Justin Hyland. Free. Soldiers Field Park, 300 7th St SW, Rochester. Artist: https://thebandblackbird.com. For info, see: https://www.rochestermn.gov/Home/Components/Calendar/Event/13391.
June 23
America (the band)
America, the perennial classic-rock favorite, is continuing to celebrate its 50th Anniversary with their powerful performances. Founding members, Gerry Beckley and Dewey Bunnell (along with former band mate, the late Dan Peek) met in high school in London in the late 1960s and quickly harmonized their way to the top of the charts on the strength of their signature song "A Horse With No Name." Forty plus years later, these friends are still making music together, touring the world and thrilling audiences with their timeless sound. Tickets: $54 and $28. For more info, see: https://www.starcasino.com/event/america.
June 23 – 25
Lake Vermilion Traditional Powwow
MC: Terry Goodsky. AD: Corey Goodbird. Host Drum(s): Lake Vermilion Singers and Night Sky Singers. Friday warm ups. Saturday grand entry at 1 and 7pm. Sunday at 1pm. Lake Vermilion Pow Wow Grounds, Tower, MN. For info, contact Muriel Deegan 218-750-7772 or Tracey 218-780-1478.
June 23 – 25
Leech Lake Days Contest Powwow
Veterans Memorial Powwow Grounds, Cass Lake, MN. For info, see: http://www.ojibwe.org/powwow/schedule.html or call 218-308-3120.
June 24
2nd Annual Two Spirit Powwow
New Native Theatre's 2nd Annual Two Spirit Powwow. Starts at 10am, welcome and prayer 11am-noon, 2 Grand Entries at noon and 4pm. Closing at 8pm. Area Directors: Crow Belcourt, Trey Porter. MCs: Deanna Standing Cloud, Deanna Beaulieu. Head Dancers: Nina Nolan, Mo Mike. Drums: Hoka Hey, Spirit Boy, Little Fire. Free and open to the public. Vendors: $25 fee. South High School athletic field, 3131 19th Ave S, Minneapolis. For info, see: https://newnativetheatre.org.
June 25
Grand Opening of the Dakota Sacred Hoop Walk
Celebrate the grand opening of the Dakota Sacred Hoop Walk (opens in new window), featuring all five stops on this first-of-its-kind ongoing exhibit for the Arboretum. The day begins, rain or shine, with a welcome and orientation ArtTalk with Marlena Myles in the MacMillan Auditorium and then moves out to the grounds for the walk. At the conclusion of the walk, enjoy a celebration featuring Native arts and crafts, food, storytelling, performances and more! It is recommended that visitors download the Revelo AR app from Pixel Farm in advance of visiting the Arboretum. Check out the ArtTalk with Marlena Myles for additional information about this exciting exhibit. 1pm to 5pm. Harrison Sculpture Garden at the Minnesota Landscape Arboretum, 3675 Arboretum Dr, Chaska, MN. For info, see: https://www.exploreminnesota.com/event/grand-opening-dakota-sacred-hoop-walk/29010.
June 25 (deadline)
Ozhigin Fellowship
Mni Sota Fund is excited to announce that Ozhigin Fellowship – Artist Series is now open and accepting applications through June 26. The Ozhigin Fellowship – Artist Series connects Indigenous artists with the resources, mentorship, and funding opportunities needed to professionalize their businesses and thrive in the Indigenous arts ecosystem. Gain access to technical modules covering bookkeeping, tax prep, legal considerations, and grant writing for artists. Participate in art practice sessions that facilitate conversations around your creative process, show and tell demos, and creative sessions that produce various pieces that can be shared out. You'll also have the opportunity to collaborate with other Indigenous artists to design ideal studio spaces and programming, and receive funding to support your art business. Completion of the fellowship recipients will receive $2,000 towards their art business operating capital. For info, see: https://mnisotafund.org/ozhigin.
June 30 (deadline)
Native Food Security Survey
The Native American Agriculture Fund and FRAC have a new survey for continued research about food access, food sovereignty, and food security for Native American people that can help determine resources needed to improve access to nutritious food for tribal communities. Findings from the last survey conducted in February 2021, showed that 49 percent of American Indian and Alaska Natives experienced food insecurity during COVID-19 and one in four experienced very low food insecurity. The report on the survey findings, "Reimagining Hunger Responses in Times of Crisis," illuminates the challenges of food security in Indian Country and the Tribally-driven solutions needed. Deadline is June 30. The survey is at: https://www.surveymonkey.com/r/NAAF2023.
July 11 (deadline)
NDN Collective Abundance Fund
The NDN Collective Abundance Fund will support Indigenous individuals and families residing within the tri-state region of Minnesota, North Dakota and South Dakota in the rebuilding of Indigenous and generational wealth. NDN Collective's mission is to build the collective power of Indigenous Peoples, communities, and Nations to exercise our inherent right to self-determination while fostering a world that is built on a foundation of justice and equity for all Indigenous People and Mother Earth. NDN works to transform systems, shift power, and generate sustainable solutions through three core strategies: Defend – Indigenous Peoples, communities, and Nations. Defend and protect our land, air, water, and natural resources from negative resource extraction and exploitation. Develop – Indigenous Peoples, communities and Nations are developed in a regenerative and sustainable manner based on our values and connection to land, culture, and identity. Decolonize – Indigenous ceremonies, cultures, languages, and ways of life are revitalized, recognized, and celebrated. Deadline is July 11 at 5pm, Central Standard Time. For info, see: https://grants.ndncollective.org/collective-abundance-fund.