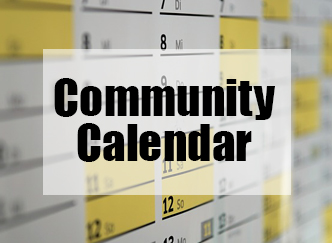 Thru April 20
Rights of the Child
A solo exhibition of paintings and digitally designed posters by Duluth-based artist Moira Villiard exploring the essence of childhood and children's rights in modern times. All My Relations Gallery, NACD, 1414 E Franklin Ave, Mpls. For info, see: Allmyrelationsarts.com.
Thru May 30
"Wezhichigewaad," Ojibwe Bead Work Exhibit Opening
Watermark Art Center is honored to exhibit recent works by master bead artists Thomas Stillday and Vincent Morris. "Wezhichigewaad," is an Ojibwe word meaning "makers" (pronounced "way-zhih-chih-gay-wahd"). Watermark will host the opening reception for both artists on March 6, from 5 to 7pm. The artists will talk at 6pm. Light refreshments will be served. The exhibit will be on display from March 6th thru May 30. Open and free to the public. Watermark, 505 Bemidji Ave N, Bemidji. For info, call 218-444-7570 or see: WatermarkArtCenter.org.
Thru Sept
Julie Buffalohead Exhibit
Julie Buffalohead (Ponca Tribe) creates visual narratives told by animal characters that have personhood, agency, and individuality. Buffalohead connects the mythical with the ordinary and the imaginary with the real, offering a space to which viewers can bring their own experiences. She coaxes us to discover additional layers of meaning—social, historical, political, personal—using metaphor, wisdom, and wit. Buffalohead is a recipient of the Guggenheim Fine Arts Fellowship, the Joan Mitchell Foundation Painters and Sculptors Grant, and the McKnight Foundation Fellowship for Visual Arts, among others. Minneapolis Institute of Art, 2400 Third Ave S, Mpls. For info, call 888-642-2787 or: visit@artsmia.org.
March 5 – 8
Great Lakes Indigenous Farming Conference
The 17th Annual Great Lakes Indigenous Farming Conference, Mino-Bimaadiziwin- Gikendaasowin-Oodenang, Living the Good Life through Knowledge and Community. Join us and learn about a wide array of topics and discussions on food sovereignty initiatives, tribal food and farm policy, native agricultural techniques, research and seed protection, traditional ecological knowledge and much more! We also feature a youth track with various activities and story-telling, films, and hands-on demonstrations. We will be awarding limited scholarships on a case-by-case basis only to locals, tribal members, and students. At the Maplelag Resort in Callaway, MN, on the White Earth Reservation. For info, visit the White Earth Land Recovery website at: welrp.org or email: IFC@welrp.org.
March 5, 12, 19, 26
Our Children Are Sacred
Women's Alcoholics Anonymous meeting. We do daily reflection readings, big book and open discussion. 6-7pm. Free. No child care provided. Recovery Church, 253 State St (Dr. Bob room), St Paul. For info, contact Betty at 612-387-4463.
March 6, 13, 20, 27
On The Red Road
Open Alcoholics Anonymous meetings. Free. Meets Fridays from 7pm to 9pm. MAIC, 1530 E Franklin Ave S, Mpls. (Use parking lot entrance, Auditorium 2nd floor.) For info, call George at 612-423-7187.
March 6 – May 29
Vern Northrup "Akinomaage" Photography Exhibit
Photographer Vern Northrup (Fond du Lac Ojibwe) will be exhibiting his "Akinomaage: Teaching from the Earth" photography exhibition with more than 60 photographs on view. Northrup recognizes the ability of the land to act as a narrator and uses photography to reveal the story in landscapes. The exhibit will open with an Artist Talk and Book Signing on March 6 at 5:30pm – 7:30pm and a closing Artist Reception on March 29 at 5:30pm – 7:30pm. All events are free and open to the public with a $10 suggested donation. Dr. Robert Powless Cultural Center Gallery, 202 W 2nd St; Duluth. For info, see: https://www.aicho.org
March 9, 16, 23, 30
NACC Harm Reduction Group
Weekly meeting open to everyone supportive of Harm Reduction principles. We offer non-judgmental support with education and resources. Join us to empower our community and combat stigma associated with individuals that use licit and illicit drugs. Mondays at 1pm. Free. NACC, 1113 E Franklin Ave, # 202, Mpls. For info, call Chyna at 651-238-1847.
March 9, 16, 23, 30
Medicine Wheel
Open Alcoholics Anonymous meetings. We work Steps and Traditions according to the month. Free. No child care provided. Mondays from 6pm to 7pm. Gichitwaa Kateri Church, 3045 Park Ave S, Mpls (use parking lot entrance). For info, contact Betty at 612-387-4463 or Shawn at 612-824-7606.
March 10
Mental Health & Wellness in Diverse Communities
C.I.T. Conference: Mental Health & Wellness in Diverse Communities. Keynote Speaker: Patina Par (Mnicoujou/Cheyenne River/ Standing Rock Lakota). A graduate of Hamline University School of Law, she serves as President/CEO of the Minnesota Indian Women's Resource Center. Dedicated to furthering anti-violent social movement progress grounded in Indigenous values, Park's legal and community work focuses on challenging the settler/colonist systems that have created massive health and economic disparities for Native people. Using examples from the Franklin/ Hiawatha Encampment and other urban Indian problems, Park will show how shifting the narrative from one embedded in deficit to one that honors the resilience and strengths of the Indigenous peoples is a more effective way to end disparities and inequities. Attendees will leave with a deeper understanding of the importance of collaborative relationships between police, mental health and community advocacy. Breakfast, coffee, and lunch will be provided. Seats are limited and advanced registration is required. 8:30am – 5pm. Registration opens at 8:15am. Hubert H. Humphrey Institute, 301 19th Ave S, Mpls. For info, see: www.mentalhealthcrisis.org/event-details/3rd-upper-midwest-regional-cit-conference-1.
March 10 (registration)
Bloomington Dakota Language Camp
A unique approach to language learning for both Dakota and non-Dakota youth and adults through hands-on experiences of traditional Dakota games, crafts, songs, dancing and foods. Dakota teachers will also explain their nation's values and history. July 14 – 16, 10am – 3pm, at the historic Pond House. Children under age 7 must be accompanied by an adult or teen who is also registered for the camp. Camp is free for Native families, $50 for non-Native families. Lunch is included. The camp is a joint venture of Bloomington Parks and Recreation and the Dakota Language Department of the University of Minnesota, which creates the program content and provides experienced teaching staff. Pond House, Dakota Mission Park, 401 E 104th St, Bloomington. Native families who want to register should email Jay Ludwig at: jayludwig@bloomingtonmn.gov or call 952-484-0477. For non-native families online registration begins March 10th at: webtrac.bloomingtonmn.gov.
March 10, 17, 24, 31
Bison Moon Recovery Group
The Indian health board has a Bison Moon Recovery Group every Tuesday. The Bison Moon Recovery Group is a co-ed group. We provide coffee, and the 2nd Tuesday of each month we have a potluck. All meetings are at 4pm. For info, contact: gfranson@ihb-mpls.org.
March 10, 17, 24, 31
Sa Miikana (Red in Dakota, Road in Ojibwe)
Open Alcoholics Anonymous meeting from 7pm to 9pm. Free. No child care provided. Minnesota Chippewa Tribe Building, 1308 E Franklin Ave S, Mpls. For info, contact Betty at 612-387-4463 or Joshua at 612-979-3955.
March 11
We Are Still Here – MN Conference
Please join us for the We Are Still Here-MN conference, created and hosted by a collaborative of urban American Indian organizations and leaders. The conference offers thought-provoking speakers, interactive breakout sessions and a presentation by Crystal EchoHawk (Pawnee) of Reclaiming Native Truth the ground-breaking national research on dominate narratives about American Indians in the United States. Local Native leaders and elected officials will share insights on how we can educate policy leaders about issues of importance to our community. Indigenous Collaboration consultants will facilitate a series of break-out sessions on topics that are central to the work of missions of our coalition members, including: Dakota and Ojibwe Language Revitalization and Education, Environment and Sacred Sites, Employment, Entrepreneurship and Economic Equity, Housing and Homelessness, Arts and Culture, and Health and Health Care. $65 fee. For info, contact: hello@corvusnorth.com. Or see: https://app.etapestry.com/onlineforms/LowerPhalenCreekProject/We-Are-Still-Here-MN-Conference-and-Advocacy.html.
March 12
Advocacy Training Day
The purpose of the advocacy day is to: Encourage Minnesota State Legislators to support the Equity in Bonding request benefiting the 16 members of the Urban American Indian Community Organization Collaboration; Support participants to engage with state officials around policies that impact urban American Indian communities; and Promote an asset-based approach to educate policy makers, philanthropists and the business community. 7am: Registration and coffee. 7:30am: Training and program. 8:30am: Depart on foot for the Minnesota Capitol. 9am – 1pm: Small group meetings with legislators, lunch on your own. There is no charge to attend. Scholarships for travel and lodging. Minnesota History Center, 385 Kellogg Blvd, St Paul. For info, contact: hello@corvusnorth.com. Or see: https://mailchi.mp/ca759b6f9bfa/wash-mn-advocacy-day-2020.
March 12
Sky Hopinka Talk
Native artist Sky Hopinka (Ho-Chunk Nation/Pechanga Band of Luiseño Indians) discusses his artistic practice, including his new exhibition at Mia. 6:30pm. Tickets: $10; $5 My Mia members, and free to members of the Contemporary Art and Native American Art Affinity Groups. Mia, 2400 3rd Ave S, Mpls. For info, see: https://new.artsmia.org/exhibition/sky-hopinka-disfluencies.
March 12 – July 19
Sky Hopinka Art Exhibit
The Minneapolis Institute of Art (Mia) presents an exhibition of recent works by artist and filmmaker Sky Hopinka (Ho-Chunk Nation/Pechanga Band of Luiseño Indians). "Disfluencies" investigates concepts of Indigenous homeland and landscape, as well as language as a container of culture, memory, and the play between the known and the unknowable. This new body of work will showcase video, photography, and calligrams. Anchoring the exhibition are two films: Cloudless Blue Egress of Summer (2019) and Lore (2019). Alongside the powerful films is a series of small-scale photographs that weave together poetry and landscape. The landscapes are from around the Pacific Northwest, the western Southwest, and the Great Lakes—all places Hopinka considers home. Mia, 2400 3rd Ave S, Mpls. For info, see: https://new.artsmia.org/exhibition/sky-hopinka-disfluencies/
March 13
SPPS Indian Education Program Traditional Powwow
Bring your own powwow gear and join us for a fun night! If you should get the urge to dance and don't have dance regalia, we have regalia available at the powwow you can borrow. All powwows are alcohol and drug free. 6pm to 8pm. Free. American Indian Magnet School, 1075 3rd St E, St Paul. For info, see: www.spps.org/indianeducation.
March 16
LEAP Fundraiser
LEAP! is Division of Indian Work's annual fundraiser to support its Horizons Unlimited Food Shelf and Youth Leadership Development Program. HU has provided food for the Twin Cities American Indian community since 1952 and remains the only culturally-sensitive food shelf serving the west metro American Indian population. YLDP has worked to empower American Indian youth since 1980. LEAP event highlights include live entertainment, a silent auction, live auction, appetizers, and a cash bar. Proceeds raised during the evening will support food shelf and youth program costs. Last year we raised more than $75,000! We invite you to be part of an amazing event filled with laughter, friendly bidding competitions, and a common purpose—helping to provide services to the Twin Cities Native American community. 5pm to 8:30pm. The Metropolitan, 5418 Wayzata Blvd, Golden Valley. For info, see: diw-mn.org/leap.
March 16
Traditional Healing Ceremonies
Please join us for our monthly Healing Ceremonies! Women please wear long skirts. Limited skirts available for those who may need them. Feast is provided. 5:30pm – 8pm. American Indian Magnet Schools, 1075 3rd St E, St Paul. For info, contact June Blue at 651-793-3803, ext. 3043.
March 17
Recovering Chippewa City
Join a conversation with Staci Drouillard, author of Walking the Old Road: A People's History of Chippewa City and the Grand Marais Anishinaabe. At the turn of the last century, Chippewa City or Nishkwakwansing, located east of Grand Marais, was home to 200 Ojibwe families. Today, all that remains of this once-thriving off-reservation community is St. Francis Xavier Church. Drouillard, whose family lived in Chippewa City, will share her journey to recover the Ojibwe voices that have been silenced for so long. 7pm to 8pm. Free. Minnesota History Center, 345 W Kellogg Blvd, St Paul. For info:: http://www.mnhs.org/event/7782 or call 651-259-3015.
March 18
The Body Remembers When the World Broke Open
The American Indian Community Housing Organization and Duluth-Superior Film Festival will host the Indigenous produced film "The Body Remembers When the World Broke Open." When Áila encounters a young indigenous woman, barefoot and crying in the rain on the side of a busy street, she soon discovers that this young woman, Rosie, has just escaped a violent assault at the hands of her boyfriend. Áila decides to bring Rosie home with her and over the course of the evening, the two navigate the aftermath of this traumatic event. Inspired by a very real and transformative moment in co-director Elle-Máijá Tailfeather's life, the film weaves an intricately complex yet simple story of a chance encounter between two indigenous women with drastically different lived experiences, navigating the aftermath of domestic abuse. Co-writer/directors: Elle-Máijá Tailfeather and Kathleen Hepburn. Free. 5:30pm – 7:30pm. 212 W 2nd St, Duluth. For info, contact Ivy Vainio at: ivyv@aicho.org. For info, see: http://experimentalforest.ca/thebodyremembers.
March 18 – Aug 20
Duluth's 2020 Indigenous Film Series
The Duluth Superior Film Festival (DSFF) and the American Indian Community Housing Organization (AICHO) are proud to announce their partnership in the launch of Duluth's 2020 Indigenous Film Series. The monthly film screenings are free of charge and will take place on the third Wednesday March through August. All events are from 5:30pm – 7:30pm. Dr. Robert Powless Community Center, 212 W 2nd St, Duluth. For info, contact Jordan Brown at: jordan@ds-ff.com, or see: www.aicho.org. Schedule of films:
• March 18: The Body Remembers When The World Broke Open.
Co-writer/directors: Elle-Máijá Tailfeather and Kathleen Hepburn.
• April 15: The Incredible 25th Year of Mitzi Bearclaw. Writer/Director: Shelley Niro
• May 20: N. Scott Momaday: Words From a Bear. Director: Jeffrey Palmer
• July 15: Power Lines. Writer/Director: Klee Benally
• August 19: The Jingle Dress. Writer/Director: William Eigen
March 19
Dennis Staples: This Town Sleeps
Birchbark Books is delighted to welcome author Dennis E. Staples for an evening celebrating his new novel, This Town Sleeps. Set on an Ojibwe reservation in far northern Minnesota, This Town Sleeps explores the many ways history, culture, landscape, and lineage shape our lives, our understanding of the world we inhabit, and the stories we tell ourselves to make sense of it all. Louise Erdrich calls it "a tender, suspenseful, irresistible first novel." We haven't seen this much praise and excitement since Tommy Orange's There There! Dennis will be signing books after the reading, available for purchase at the event. Free and open to the public, so don't miss it! 7pm. Free. Lake of the Isles Lutheran Church, 2020 W lake of the Isles Parkway, Mpls. For info, contact 612-374-402 or: info@birchbarkbooks.com.
March 19
The Condor & The Eagle Film
The Condor & The Eagle – film and evening in honor of World Water Day & Mni Ki Wakan. The Condor & the Eagle is a recipient of 15 awards, this film tells the inspiring story of four Indigenous environmental leaders as they embark on an extraordinary trans-continental adventure from the Boreal forest and then to the heart of the Amazonian jungle to unite the Indigenous Peoples of North and South America, deepening the meaning of "Climate Justice". This event will highlight our Impact Campaign, called, "No More Sacrificed Communities." It is a six months campaign in North America focusing on lands and waters that are already being sacrificed to the fossil fuel industry. Admission: $12. 7pm – 10pm. Riverview Theater, 3800 42nd Ave S, Mpls. For info, contact Rick Gravrok at 952-220-8153 or rick.gravrok@gmail.com. Or see: www.uumfe.org/resources/world-water-day.
March 19–28
Film Series INDIgenesis: Gen 3
The series INDIgenesis: GEN 3, guest curated by Missy Whiteman (Northern Arapaho/Kickapoo), opens with an evening of expanded cinema and includes several shorts programs in the Walker Cinema and Bentson Mediatheque, an afternoon of virtual reality, and a closing-night feature film. Throughout the program, join conversations with artists and community members centered on themes of Indigenous Futurism, revitalization, and artistic creation. For info, see: https://walkerart.org/press-releases/2020/walker-art-center-presents-native-directed-film-series-indigenesis-gen-3-guest-curated-by-missy-whiteman.
• March 19: Opening Night: Remembering the Future, 7:30pm, free, Walker Cinema.
• March 20: Indigenous Lens: Our Reality, 7pm, Walker Cinema.
• March 21: Virtual Reality: 2167 Indigital Space, 11am – 4pm, free, Star Tribune Foundation Art Lab.
• March 21: Shorts: Revitalization, Post-screening conversation, 7pm, Walker Cinema.
• March 28: Closing Night: Blood Quantum, 7pm, Walker Cinema.
March 20
MMIW Listening Session
The Missing and Murdered Indigenous Women's Task Force is hosting a community listening session for inclusion in the Task Force's consideration of recommendations, which will be included in a report to the Minnesota Legislature in December 2020. 11am to 1:30pm and 2:30pm to 4:30pm. Lower Sioux & Upper Sioux, Location TBD. For info, see: https://dps.mn.gov/divisions/ojp/Pages/missing-and-murdered-indigenous-women-task-force.aspx
March 21
2020 Census Powwow Day
The MN Tribal Coalition for the 2020 Census is a group of liaisons representing the 11 nations in Minnesota which was formed to address the historically under-counting of MN Native Americans; both on and off-reservations. There will be events in each of the 11 nations; be it powwow, hand drum contests, feasts and other community events. There will be a powwow celebration at the Minneapolis American Indian Center with the Governor/Lt. Governor invited. We have partnered with the Metro Urban Indian Complete Count Committee. The Grand Entries are at Noon and 6pm, with a meal break and Feast at 5pm. US Census Takers will be on-site to help people complete the census. Free event, open to the public. For info, contact Shelly Diaz at 320-292-4234.
March 21, 22, 28, 29
Through the Narrows
Puppets welcomes people to take a place at the table for a uniquely intimate puppetry experience intertwining stories of the Jews Crossing the Red Sea and the Cherokee Trail of Tears. Sliding across centuries and continents with the live global music fusion of Greg Herriges, these stories travel the rich emotional landscape from struggle to triumph. WATCH IT: Award-winning puppetry artists Shari Aronson and Chris Griffith, a Cherokee Tribal member, share stories inspired by their own ancestry. A 3500 year-old Jewish woman and a 6-yr old Cherokee boy fill in parts of history that often go missing. MAKE IT and TAKE IT: After the performance, Z Puppets leads the audience step by step to make "power figures" — small puppets to represent someone to call on for strength when facing hardship. Each event is limited to 25 seats and advance tickets are encouraged. Recommended for adults and youth ages 9 and over. March 21 at 7pm. March 22 at 2pm. March 28 at 2pm and 7pm. March 29 at 2pm. Free for all Tribal Members. Pay-What-You-Will General Admission ($10-$25 suggested). Z Puppets Rosenschnoz, 4054 Chicago Ave S, Mpls. For info, call 612-724-1435 or e-mail: Shari@zpuppets.org. Tickets available at: https://zpuppets.org/through-the-narrows.
March 26
IHB Women's Health Day
Join the ladies of IHB in honoring your health this Spring with Women's Health Day. Call us to schedule your Pap and Mammogram. IHB, 1315 E 24th St, Mpls. Call Cara at 612-721-9853 or Brittenany at 612-721-9881.
March 26
Resource Fair
Please join Circle of Life Anishinaabe as we provide a day of resources for our Native Communities in the Twin Cities. 11am to 3pm. RSVP for table registration by March 6. MAIC, 1530 E Franklin Ave, Mpls. For info and to request a table registration form, contact Molly Montana at 612-871-2474 or molly@colhca.net.
March 26
Urban Indian Advisory Board Meeting
The Urban Indian Advisory Board invites community to share concerns, highlight work being accomplished, connect with relatives, friends and neighbors. Urban Indian Advisory Board is appointed by the Minnesota Indian Affairs Council. We represent all Native Americans residing off tribal lands throughout Minnesota. Our meetings rotate locations throughout the state. There is no cost. Snacks and beverages are provided. All are welcome to attend. 1pm to 4pm. American Indian Community Housing Organization, 202 W 2nd St, Duluth. To get on agenda or for more info, call Beverly Bushyhead at 651-243-0220 or email beverly.bushyhead@gmail.com.
March 28
Augsburg 12th Annual Traditional Powwow
Grand Entries at 1pm and 6pm. Free admission, all are welcome. There will be no feast this year. Dinner on your own or concessions are available. Honorariums for registered dancers and drums. Registered dancers only, must be in full regalia. Drum honorarium: Split for first 10 registered drum groups, 5 singer minimum, no drum hopping. Registration for drums and dancers starts at 11am – no pre-registration. Highlighted event: 3pm – Honoring for Augsburg American Indian graduates. Si Melby Gymnasium, 715 23rd Ave S, Mpls. For more info, contact 612-330-1144 or aiss@augsburg.edu. Or see: www.augsburg.edu/aissp or www.facebook.com/AISApage.
March 28
Minnesota Artist Gathering
The Minnesota Indigenous Business Alliance is facilitating in partnership with the American Indian Community Housing Organization a gathering of artists representing the Indigenous artist community in Minnesota. Artists will explore the possibilities of a statewide Indigenous led organization with a buying and marketing cooperative component that expands market presence, offers discounts on material purchases, and has an education component that provides professional development and mentoring. Lunch is provided. Free. 10am to 3pm. American Community Housing Organization, 202 W 2nd St, Dr Robert Powless Cultural Center, Duluth. For info, see: https://www.mniba.org/news-events/event-calendar.html/event-form/registration-form/45448/tickets.
March 31
"Ohiyesa: The Soul of an Indian" Film Screening
"Ohiyesa: The Soul of an Indian" is a family film that follows Kate Beane, a Dakota scholar and now director of Native American Initiatives at MNHS, and her family as they trace the life of their relative, Ohiyesa (Charles Eastman), an author, activist, lecturer and one of the first Native American doctors. Beane uncovers uncanny parallels between their lives, though they were born more than 100 years apart. Q&A with film producer Syd Beane will follow the screening. 7pm to 9pm. Free. Minnesota History Center, 345 W Kellogg Blvd. St Paul. For info, call 651-259-3015 or see: http://www.mnhs.org/event/8094
April 1
Native American Film Series: Protecting Indigenous and Sacred Land thru Media
This documentary follows Angelo Baca and his grandmother, the director, and the developing Coalition's efforts to save the sacred Shásh Jaa' (Bears Ears) in southeastern Utah. Join Angelo Baca for the film and a discussion of current Indigenous land struggles concerning land, water, and natural resources. Reception at 6:15pm – 6:45pm. Film screening at 7pm. Augsburg University, Sateren Auditorium, Music Hall, 715 22nd Ave S, Mpls. For info, see: https://www.augsburg.edu/filmseries/2020/01/20/protecting-indigenous-and-sacred-land-through-media-bears-ears-and-other-current-struggles.
April 4
Columbia Heights Public Schools Traditional Powwow
MC: Shawnee Hunt. Grand Entries, drumming, singing, dancing, vendors, and food. Free. Hylander Center, 1400 49th Ave NE, Columbia Heights, MN. For info, call 763-528-4729.
April 4
Sacred Medicines and Garden Beginnings
Join us for cultural and seed teachings this spring! DWH Community Outreach and Cultural Teacher and Elder Hope Flangan and Jessika Greendeer will be leading the workshop. We will discuss how to plan your garden for seed saving, how to plant with the moon, and how to start seeds indoors. Free to attend. 10am-12pm. Dakotah Lodge at Division of Indian Work, 1001 E Lake St, Mpls. For info, email:  info@dreamofwildhealth.org.
April 6 (deadline)
Bring Her Home – Call for Art
All My Relations Arts and the Minnesota Indian Women's Resource Center invite you to participate in the 2020 juried group exhibition, Bring Her Home: Sacred Womxn of Resistance. All indigenous artists residing in Turtle Island are welcome to apply, with preference given to work created by indigenous womxn, two-spirit, trans, and gender non-conforming artists. All works must be original and can be 2D, 3D, video, performance, or installation. Curator Reyna Hernandez with All My Relations Arts Director and previous Bring Her Home curator, Angela Two Stars will be acting curator coach to showcase contemporary expressions of Indigenous resistance in response to the colonial foundations of the MMIW epidemic. This juried National Call for Art will showcase 20 indigenous artists from across the US. Of these 20 artists, 8 will be featured. Deadline for the Call for Art is April 6. Exhibit takes place May 5th thru July 5th. To apply, see: http://www.allmyrelationsarts.com/call-for-art-bring-her-home-sacred-womxn-of-resistance.
April 8
Indigenous Pathways Info Meeting
Career readiness training in Green Jobs and social media marketing for American Indian youth. Resumés, financial literacy, soft skills, academic diploma & GED completion if needed. $500 stipend upon completion. Bus cards and meals provided with training. Placement at partner organizations. $12.25 per hour wage for up to 100 hours of internship experience. Integrated job search process for interviewing and getting hired in your field. Next session begins April 20th. Informational meeting with meal provided on April 8th from 5pm – 7pm. Migizi, MIGIZI, 3017 27th Ave S, Mpls. For info, call 612-721-6631 x222 or see: migizi.org.
April 26 (deadline)
Public Comment for the Task Force on MMIW
The Task Force on Missing and Murdered Indigenous Women was created by the 2019 Minnesota Legislature Special Sessions Laws. The public is invited to submit written comments to the Task Force on Missing and Murdered Indigenous Women for inclusion in their consideration of recommendations, which will be included in a report to the Minnesota Legislature in December 2020. Comments should be directly related to the mandates of the Task Force and should provide concrete recommendations that can be acted on by the Minnesota Legislature. All public comments received by April 26 will be posted to the Resources page on the Task Force's website in order to provide transparency. Submit comments online at: https://us1se.voxco.com/SE/1145/MMIWTaskForcePublicCommentWebor call 651-280-2661 to leave a verbal recording of your comments. (Wilder Research staff will transcribe and submit with the other written comments.) For info, email: MMIWTaskForce@wilder.org.
April 27 – May 1
9th Annual Native Harm Reduction Summit
Addressing Substance Use, Harm Reduction, HIV, Viral Hepatitis, TB, STIs, and Overdose. The Annual Native Harm Reduction Summit provides an opportunity for health care, chemical health, and social service providers; and community members to focus on the intersectionality of health equity and social justice related to hepatitis C, HIV, and drug use in Tribal, Urban Indian, and rural communities. Summit Tracks: Harm Reduction, Infectious Disease, Opioids, Culture, Recovery and Resiliency. Shooting Star Casino, 777 SE Casino Rd, Mahnomen, MN. For info, contact: summit@whiteearth-nsn.gov.