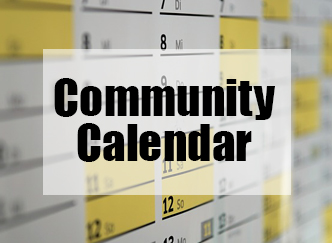 Thru March 26
Visions from the Land: Native Interpretations
James Autio, Gordon Coons, Anna Johnson and Ivy Vainio: each artist uses a different technique or process to produce captivating art inspired by the natural world. Visions from the Land Pop-Up Events: As part of the "Visions from the Land: Native Interpretations" exhibit, visitors are also invited to a series of pop-up events featuring Indigenous artists and organizations on select weekends at the Arboretum. Pop-up events run from 11am to 2pm. This exhibit is included with general daily admission; free for members, $15 for non-members ages 16 and older; free for ages 15 and younger. Reedy Gallery, Oswald Visitor Center, 3675 Arboretum Dr, Chaska, MN. For info, see: https://arb.umn.edu/art-galleries/reedy-gallery. Pop-Up Events:
• March 4-5: Josef Reiter
• March 18-19: Ramona Morrow
• March 25-26: Charles Statley
Thru April 29
Now You See It, Now You Don't Exhibit
Bockley Gallery is pleased to welcome Natalie Ball (Black, Modoc, Klamath), Grace Rosario Perkins (Diné, Akimel O'odham) and Eric-Paul Riege (Diné) for the group exhibition, featuring new and recent works in painting, sculpture, and performance. Bockley Gallery, 2123 W 21st St (west of Lake of the Isles, near Franklin), Minneapolis. For info see: bockleygallery.com.
March 8
Native American Mounds History with Jon Quijano
Jon Quijano is an award-winning history documentary writer. His latest field research is taking place in the St. Croix River Valley, gathering knowledge about the people who have called the valley home for thousands of years. Join us for a talk on his findings and his research process. ONLINE on Zoom at: https://us02web.zoom.us/j/87469304529?pwd=TnU0SFZpd2RVWFdFeGk2UExxYjZjQT09. For info, see: https://www.wchsmn.org/event/mounds.
March 13 – 24
Why Treaties Matter
"Why Treaties Matter: Self-Government in the Dakota and Ojibwe Nations"—a traveling exhibit made in partnership with the Minnesota Indian Affairs Council and the Smithsonian's National Museum of the American Indian —explores relationships between Dakota and Ojibwe Indian Nations and the U.S. government in Minnesota. Walker-Hackensack-Akeley High School, 301 4th St, Walker, MN. For info, see: https://www.mnhum.org/event/walker-why-treaties-matter.
March 14
American Indian Community Gathering
Lower Phalen Creek Project is excited to host this series of community conversations along with their co-hosts from the American Indian Family Center, Ain Duh Yung Center, Oyate Hotanin/InEquality, Metropolitan State University, and Saint Paul Indians in Action. This series is designed specifically to engage the American Indian community in learning sessions led by LPCP's Cultural Resources Manager, Franky Jackson, and guest speakers, followed by conversations facilitated by LeMoine LaPointe that focus on the landscape at what is now known as Indian Mounds Regional Park in Saint Paul. All three sessions will be at Metropolitan State University in the Great Hall from 5 – 7:30 pm and includes dinner and parking. For info, see: https://aifcmn.org/venue/metropolitan-state-university.
March 15
Celebrate Native Basketball at AIOIC
March is basketball month in Minnesota: Come celebrate Native hoops with us! Watch 2 episodes of "Basketball or Nothing" (Netflix), with have dinner. There will also be a raffle. American Indian OIC is also conducting a food drive in support of DIW's Horizon's Unlimited food shelf during the month of March. Donations welcome. 5:30 – 7:30pm. Takoda, AIOIC, 1845 E Franklin Ave, Minneapolis. For info, see: https://www.eventbrite.com/e/celebrate-native-basketball-at-aioic-tickets-558888690117.
March 16
A Night of Native Documentaries
Spend an evening with Native storytellers sharing tales of culture, history, and hope. Screening: Why We Dance (OSP Productions); Tama Flint: A Meskwaki Tradition (Oogie_Push); and BRING HER HOME (Leya Hale). You can sample Meskwaki Corn Soup from the documentary Tama Flint: A Meskwaki Tradition. There will be a Q&A with the film participants in attendance. Food and drinks available. Donation-based. 6 – 9:30pm. CDT Public Functionary, 1500 Jackson St NE, Studio 144, Minneapolis. Tickets: https://allevents.in/minneapolis/a-night-of-native-documentaries/10000551892383977.
March 20, 27, April 17
Native American Performer Series Spring 2023
Native American powwow dancers will perform. All performances are free and open to the public. For parking please use the North Lot. For accessibility information or questions: desr0019@morris.umn.edu. Humanities Fine Arts Building, 600 E 4th St, Morris, MN. For info, see: https://events.morris.umn.edu/even /native_american_performer_showcase#.ZAEps7TMKwA.
• March 20: Clayton Crawford, Men's Fancy Dance, 1:30 – 2:45pm, HFA 6
• March 27: Dianne Desrosiers, Jingle Dress, 1:30 – 2:45pm, HFA 6
• April17: Jackie Bird, Women's Fancy Shawl, 1:30 – 2:45pm, Oyate Hall
• May 1: Bryan Akipa, Men's Traditional Dance, 1:30 – 2:45pm, Edson Auditorium.
March 21-22
Annual ICWA (Indian Child Welfare Act) Conference
The U of Minnesota Duluth's Annual ICWA Conference for county and tribal social workers. 9am to 4:30pm each day. The conference will be held at Grand Casino Hinckley in Hinckley, MN. For info: Karen Nichols at knichols@d.umn.edu or 218-726-8023.
March 23
Feathers from Above
Join Native American art therapist, Stacy Atkins of Olive Art, in a art therapy acrylic painting session with peaceful music and aromatherapy. Paint a beautiful feather, which symbolizes so much for so many. Anastasia Stacy Atkins-Gardner is a direct descendant of Chief Mattie Mitchel of the Indigenous Canadian Mi'kmaq tribe. 6pm – 8:30pm. Cost: $25. White Bear Lake High School South Campus, 3551 McKnight Ave, White Bear Lake, MN. For info, see: https://manyfaceswblarea.org/event/feathers-from-above.
March 24 (deadline)
Native American Undergraduate Museum Fellowship
The Native American Undergraduate Museum Fellowship Program will expose undergraduates to the museum field by participating in a 10-week paid program: 3 weeks of seminar/workshops and 7 weeks in an internship program designed to engage and expose undergraduates to the professional opportunities within the museum, cultural resource, public history, and tribal historic preservation fields. Fellows will learn about various career paths and academic requirements for working in these types of organizations, both on and off reservations, as well as particular challenges faced by American Indian Communities related to preserving tribal history and challenging the traditional historical narratives of Native people. Deadline is March 24. Dates of the Fellowship are June 5th-August 10th, 2023. For questions, contact Regan Kluver at: regan.kluver@mnhs.org.
March 28
Backstage Basics and more
Erin Gustafson will teach baskstage basics. Erin is a Theater Technician (Carpenter, Stage Manager, Electrician, and Painter) and Teaching Artist based in Minneapolis. Currently they are the Lead Carpenter at Park Square Theatre and the 2022-2023 Season Stage Manager at Youth Performance Company (YPC). Presented by New Native Theatre. Division of Indian Work, 1001 E Lake St, Mpls. Tuition for classes is pay-what-you-can, with the suggested price of $150. For info, contact charli@newnativetheatre.org. See NNT website for upcoming class info at https://newnativetheatre.org. Other upcoming classes:
• March 6 – Intro to Stage Carpentry, followed by independent apprenticeship
• March 28, Apr 4 & 11 – Backstage Basics
• May 20 – Acting & Singing for Native Musical Theater
•July 10-14 – Native Theatre Youth Camp
March 29
People & Planet: Indigenous Fires in the Great Lakes Region
Indigenous peoples around the world, including those of the Great Lakes region, have regularly worked with fire both culturally and ecologically as a means to managing these ecosystems for thousands of years until federal laws halting this practice emerged to "protect" lands. This was under the falsehood that by "maintaining" an "untouched and pristine" wilderness, unintentional and uncontrolled wildfires could be prevented. Fire exclusion policies criminalized Indigenous burnings – suppressing and damaging cultural relationships with the land and vital knowledge of fire's necessary presence in many forested ecosystems. Join Ferin Davis Anderson, Supervisor of Environmental Sciences, Shakopee Mdewakanton Sioux Community; Lane Johnson, UMN Cloquet Forestry Center Research Forester; Melonee Montano, UMN-TC Natural Resources Science; and moderator Mike Dockry, IonE Fellow, Midwest Climate Adaptation Science Center Program Lead for Tribal Relations and UMN Assistant Professor, for a conversation on Indigenous fire in the Great Lakes region. 4 – 5pm. For info, contact ioneevents@umn.edu. Learning and Environmental Sciences Building,1954 Buford Ave, St Paul. Registration required at: https://www.eventbrite.com/e/people-planet-indigenous-fires-in-the-great-lakes-region-tickets-551599808877.
April 1
Circle of Nations Indigenous Association Contest Powwow
23rd Annual contest powwow. Categories: Adult (18-54), Teen (12-17), Junior (6-11), Tiny Tots (0-5). Specials: Woodland Special Dance (300, 200, 100); Hand Drum Contest (200, 150, 100); Potato Dance 20; Drum Split – First 10 drums, 200 each. Cougar Sports Center, 600 E 4th St, Morris, MN. For info, contact: Dylan Young at 605- 488-9489 or email: Youn2535@morris.umn.edu.
April 2–5
41st Annual Protecting Our Children Conference
Each year, NICWA hosts the largest national gathering on American Indian and Alaska Native (AI/AN) child advocacy issues. With over 1,400 attendees, this three-day conference has become the premiere national event addressing tribal child welfare and well-being. Keynote speakers range from federal officials at the highest level of government to youth with lived experience in child welfare systems. NICWA provides meaningful programming to conference attendees, creating a space where participants can learn about the latest developments and best practices from experts in the field and from one another. Participants represent a cross-section of fields and interests including child welfare, mental health, and juvenile justice service providers; legal professionals; students; advocates for children; and tribal, state, and federal leaders. For info, see: https://www.nicwa.org/conference.
April 6
Dabinoo'Igan "One Community, Many Voices, Stop The Silence" fundraiser
Dabinoo'Igan is empowering the voices that are often silenced due to Domestic Violence. "One Community, Many Voices, Stop the Silence" is an opportunity for our community to come together for the victims who are silenced. Enjoy musical performances by Erik Koskinen and Band, Anishinaabeg national music award winners Annie Humphrey and Keith Secola along with the Miziiwekaamikiinang Drum Group. AICHO is expanding our culturally responsive domestic violence shelter Dabinoo'Igan to help more victims of domestic and sexual violence in our community. Mark your calendars and save the date for AICHO's first concert fundraiser, in partnership with the Ordean Foundation. All monies raised will go toward the Dabinoo'Igan Shelter expansion. For more info, see: https://ci.ovationtix.com/35679/production/1148933.
April 7 (deadline)
Cora's Kids Summer Program
Cora's Kids – Sessions 1 & 2 is now accepting applications. Cora's Kids is a four day program for Native kids ages 8-12, at the Dream of Wild Health farm in Hugo, MN. We will be learning about growing and eating healthy and tasty food, culture, and language along with traditional crafts and games. Youth also will experience cooking healthy lunches in the kitchen. Cora's Kids Session 1: June 19th-22nd. Cora's Kids Session 2: June 26th -June 29th. For info, contact Matt at matthew@ dreamofwildhealth.org or call at 612-254-7327. Or see: https://dreamofwildhealth.org.
April 7 (deadline)
Garden Warriors
Garden Warriors – Sessions 1 & 2 is now accepting applications. Our three-week sessions covering gardening, nutrition, physical activity, and Native culture and language for teens ages 13-18. Youth have the opportunity to work in the kitchen cooking healthy and indigenous foods, as well as the opportunity to work at our Farmer's Market. Participants are paid a stipend for their work in program. Garden Warriors Session I – Three Week Session (July 10th – July 27th). Garden Warriors Session II – Three Week Session (August 7th- August 24th). For info, contact Matt at matthew@dreamofwildhealth.org or call at 612-254-7327. Or see https://dreamofwildhealth.org.
April 11-13
Sacred Trails of Our Grandmothers Conference
Minnesota Indian Women's Sexual Assault Coalition's Restoring the Sacred Trails of Our Grandmothers Annual Conference "Emerging With New Visions to End Sexual Violence" will be in Bemidji. The conference is free and open to anyone interested in ending gender based violence, particularly advocates, survivors, community members, service providers and practitioners who work with those who have experienced violence. For info, see: https://miwsac.coalitionmanager.org.
April 15
32nd Annual Woodlands & High Plains Powwow
The traditional powwow is sponsored by MSUM, Concordia College, Minnesota State Community and Technical College, North Dakota State University, and North Dakota State College of Science. This year's theme is "Together We Thrive." Grand Entries are 1pm and 7pm. A meal will be served during the 5pm break. Admission for the event will be free for children five and under; $3 for youth 6-18 and adults 55 and over; $5 for adults 19-54. College Students (from Concordia College, M State, MSUM, NDSU, NDSCS) are admitted free with a valid student ID. MSUM Nemzek Fieldhouse, 1711 6th Ave S, Moorhead, MN. For info, see: https://www.facebook.com/Woodlands-and-High-Plains-Powwow-WHPP-126720620767390.
April 15 (deadline)
Lacek Group scholarships
Minneapolis-based The Lacek Group, is offering two $5,000 scholarships to two BIPOC (Black/Indigenous/ People Of Color) students, one each for a high school senior and a college student. Recipients must pursue an area of study in or related to marketing, communication, business, finance, creative arts, analytics, or computer science. Applicants must reside in Minnesota but may attend college in Minnesota or Wisconsin. The deadline for submitting an application is April 15, 2023. The Lacek Group will contact finalists for a phone or online interview. Recipients will be selected and informed by June 30. To learn more or apply, visit www.lacek.com/scholarship.
April 18
38th Annual Minnesota Indian Education Conference
The Minnesota Indian Education Association (MIEA) Board of Directors would like to invite administrators in your school, Indian Education staff, teachers, students and AIPAC's to attend our 2023 conference. This conference attendance is integral to the Indian Education staff, Parent Advisory committee members, students, and especially those administrators who have accepted the monies for Indian Education in your district. You will greatly benefit from the information presented to align teaching and curriculum with current legislation. Early Registration begins April 18 in the evening, and the conference starts Wednesday morning. TBD: Educators Day, Apr 18 thru Apr 21. Mystic Lake Events, 240 Mystic Lake Blvd, Northwest Prior Lake, MN. For info, see: https://www.eventbrite.com/e/38th-annual-minnesota-indian-education-association-conference-tickets-420081423847.