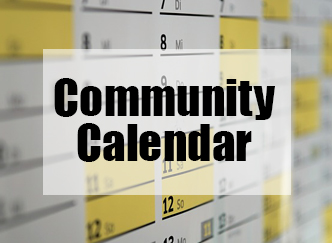 Thru Oct 26
Transference: Printmakers in Mni Sota Makoce Exhibition
Prints in this exhibition by Julie Buffalohead, Andrea Carlson, and Dyani White Hawk were exclusively made in collaboration with Highpoint Editions. Prints by Jim Denomie, George Morrison, Frank Big Bear, and Star Wallowing Bull are on loan from Bockley Gallery; and Angela Two Stars, and Maggie Thompson are personally loaning prints. Gordon Coons, Jonathan Thunder, and Tamara Aupaumut will be premiering new work in this exhibition. Free. Highpoint Center for Printmaking, 912 W Lake St, Mpls. For info, see: www.nativearts.org or www.highpointprintmaking.org
Thru Nov 3
Jack-O-Lantern Spectacular
The Jack-O-Lantern Spectacular is back for a 2nd year at the Minnesota Zoo. The trail features over 5,000 illuminated pumpkins of all different sizes, shapes and faces creatively carved and displayed from ground to tree-top.We suggest arriving about an hour ahead of your entry time. Guests may enjoy activities on the Central Plaza, or grab a snack and beverage before their scheduled time for Jack-O-Lantern Spectacular. Guests should dress appropriately for the weather and wear comfortable footwear. For info, see: http://mnzoo.org/jack-o-lantern-spectacular.
Thru Nov 8
Changing Horizons Exhibit
Changing Horizons will commemorate the 100th birthday of George Morrison by celebrating his influence and exploring the artistic dilemma of identity politics. The group exhibition, shown across two galleries along the American Indian Corridor. Two Rivers Gallery, 1530 E Franklin Ave, Mpls (thru Nov 8). And All My Relations Arts (thru Nov 1), is highlighted by selected works from George Morrison's estate, as well as juried works by artists using a range of visual mediums to push the conversation of what society deems as Native Art. For info, see: http://changing-horizons-call-for-artists or contact abuffalohead@nacdi.org. Additional programming includes:
• Oct 9: Coffee with the Curator at All My Relations Arts
• Oct 11: Briand Morrison concert at All My Relations Arts
• Oct 12: Family Day at All My Relations Arts
• Oct 24: All My Relations Arts Artist Talk
Thru Nov 30
Akinomaage: Teaching from the Earth exhibit
Vern Northrup, visual storyteller and photographer, is an enrolled member of the Fond du Lac Nation in Northern Minnesota. He is an interpreter, educator, and learner. He uses only the camera on his phone to capture the settings of where he grew up. The nostalgia he creates educates the viewer about the rhythm of nature, preservation of tradition, and the relationship between resiliency and sustainability. Akinomaage will be on view through November 2019. The exhibition is free and open to the public. Minnesota State Capital, Third Floor Gallery, St Paul. For info, see: www.duluthartinstitute.org/Community-Events.
Oct 4, 11, 18, 25
On The Red Road
Open Alcoholics Anonymous meeting, narcotics anonymous meeting, 12 Step, Al-anon, Big Book. Women- or men-only meeting upon request. Tuesdays from 7- 9pm. Free. No child care provided. MAIC, 1530 E Franklin Ave, Mpls. (Use parking lot entrance. Auditorium.) For info, contact George at 612-346-2920
Oct 7, 14, 21, 28
Medicine Wheel
Open Alcoholics Anonymous meeting. We work Steps and Traditions according to the month. Free. No child care provided. Mondays from 6pm to 7pm. Gichitwaa Kateri Church, 3045 Park Ave S, Mpls. (Use parking lot entrance.) For info, contact Betty at 612-387-4463 or Shawn at 612-824-7606.
Oct 8 – 12
NIEA Convention and Trade Show
The 2019 NIEA Convention theme, "Celebrating 50 Years of Building Education Nations: Strengthening and Advancing Native Control of Native Education" recognizes the role educators and communities play in shaping the future leaders of Native education. The five-day convention will not only celebrate the successes realized in Native education over the past 50 years but also look forward to the future as we continue to make strides in ensuring that Native students thrive in the classroom and beyond. The conference will include workshops, research presentations, poster sessions, and keynote addresses by prominent educators and advocates. It advances comprehensive, culture-based educational opportunities for American Indians, Alaska Natives, and Native Hawaiians. Mpls Convention Center, 1301 2nd Ave S, Mpls. For info, see: http://www.niea.org/programs/convention.
Oct 8, 15, 22, 29
Open Alcoholics Anonymous
Open Alcoholics Anonymous meeting, open narcotics anonymous meeting, 12 Step, Al-anon, Big Book. Women- or men-only meeting upon request. Free. No child care provided. 7pm to 9pm. Minnesota Chippewa Tribe Bldg, 1308 E Franklin Ave S Mpls. (use parking lot entrance). For info, contact Betty at 612-387-4463.
Oct 10
Community Film Screening
Free Truth has worked in partnership with the Center for Urban and Regional Affairs, and the Central Area Neighborhood Development Organization to produce the documentary series, Makers of History. The series explores the history of housing in Minneapolis, the current impact of the affordable housing crisis, and community driven solutions for the future. Free Truth will screen 3 episodes of the series. In episode 3, we worked in collaboration with The Sacred Leaders of Ginew/ Golden Eagles Program at the American Indian Center to discuss the displacement of Indigenous people on Indigenous land, and the meaning of home to American Indian youth. Join us for the screening followed by a conversation with youth leaders. Free and open to the public. 6pm – 7:30pm. MAIC, 1530 E Franklin Ave, Mpls. For info, see: https://www.facebook.com/events/minneapolis-american-indian-center/community-film-screening/390602795173858.
Oct 10
Mental Health 101 for Cultural Communities
The National Alliance on Mental Illness will hold a free class that helps families and individuals learn more about mental wellness, mental illnesses, diagnostic assessments and treatment plans. This workshop is presented in English and is designed for cultural communities interested in learning more about mental health. From 3pm to 5pm. Open Cities Clinic, main conference room, 409 N Dunlap St, St Paul. For info or to register, call 651-645-2948 or see "classes" at namimn.org.
Oct 10, 17, 24, 31
Our Children Are Sacred
Women's Alcoholics Anonymous meeting. We do daily reflection readings, big book and open discussion. 6-7pm. Free. No child care provided. Recovery Church, 253 State St (Dr. Bob room), St Paul. For info, contact Betty at 612-387-4463.
Oct 10, 17, 24, 31
Youth Drum Group
A 10 week program for ages 1 to 24. Every Thursday from 4pm to 6pm. NACC, New Behavioral Health Site, 1113 E Franklin Ave, #103 Mpls. Call the behavioral health front desk to register at 612-843-5981.
Oct 11
Joanne Shenandoah with Wade Fernandez
Joanne Shenandoah is a Grammy Award winner with three nominations, over 40 music awards (including 14 Native American Music awards – Hall of Fame Inductee) with music ranging from solo to full symphony and 22 recordings. Wade Fernandez is an award winning international touring artist from the Menominee Nation Reservation in Wisconsin. Fernandez's musical style has no bounds. Beginning his solo career opening and then joining Jackson Browne and the Indigo Girls onstage has led to a long career with over 50 international tours. Doors open at 7pm. Concert starts at 8pm. The Cedar Cultural Center, 416 Cedar Ave S, Mpls. For info, see: https://www.thecedar.org.
Oct 11
NIEA Convention & Trade Show Powwow
Head Dancers: Dennis Gilbert, Tawny Hale, Sacred Hollow, and Brandon Roy. Host Drums: Little Earth and Prairie Island. Invited Drums: Red Bone, Ain Dah Yung, Oyate Teca. Specials: Tiny Tots, Jingle, Teen Boys Traditional, Potato Dance, and Hand Drum Contest. 6pm to 9pm. Free. Public celebration for the NIEA Convention. Minneapolis Convention Center, 1301 2nd Ave S, Mpls. For info, see: http://www.niea.org/programs/convention.
Oct 11, 12, 13
We Are Still Here Exhibit
Schmidt Artist Lofts and the Saint Paul Art Crawl announce an art exhibition to honor the Indigenous Peoples that have been here, and are still here. Part of the Fall Art Crawl: Oct 11, 6-10 pm; Oct 12, 12-8pm; and Oct 13, 12-6 pm. Landmark Gallery, Schmidt Artist Lofts, 900 W 7th St, St Paul. For info, see: https://www.saintpaulartcrawl.org.
Oct 12
Indigenous Peoples Day Festival 2019
All My Relations Arts and Native American Community Development Institute are hosting an Indigenous Peoples Day Festival to raise awareness, and provide public education of Native American Arts. The festival's focus is to provide the people of the Twin Cities, greater Minnesota, and beyond consistently high-quality exposure to Native American Arts. The festival will provide the public with education about American Indian history, culture, and contemporary experiences through the arts. Workshops will encourage artists to interact with attendees to create a broader understanding of Native communities. 11am – 6pm. MAIC, 1414 E Franklin Ave, Mpls. For info, see: https://allevents.in/saint louis park/indigenous-peoples-day-festival-2019.
Oct 13
The Heartbeat of Wounded Knee Author David Treuer
Join author David Treuer as he examines how the depredations of the past century have spawned new modes of survival: devastating land seizures gave rise to sophisticated legal and political strategies; forced assimilation of their children at government-run boarding schools incubated a unifying Native identity; military conscription and the pull of urban life brought Native Americans into the mainstream and modern times, even as it steered the emerging shape of self-rule and spawned a new generation of resistance. Treuer (Leech Lake Ojibwe) is author of The Heartbeat of Wounded Knee: Native America from 1890 to the Present. He has a Ph.D. in anthropology and teaches literature and creative writing at the University of Southern California. 2 – 3pm. Minnesota History Center, 345 W Kellogg Blvd, St Paul. For info, see; www.exploreminnesota.com/events/42170/the-heartbeat-of-wounded-knee-with-author-david-treuer
Oct 13
Indigenous Peoples' Day Luminary Walk
Pipestone National Monument will celebrate Indigenous Peoples' Day with luminaries, music, and refreshments. From 7:30pm to 9pm, the 3/4 mile Circle Trail will be lit with luminaries. At select locations around the trail, visitors can listen to traditional and contemporary Native American music as we celebrate the sounds and language of Indigenous culture. This will be a self-guided event. Visitors are free to grab some hot cider and cocoa at the entrance of the trail. Although luminaries and a full moon will light the path, visitors are encouraged to bring a flashlight and wear layers. Free and open to the public. Pipestone National Monument, 36 Reservation Ave, Pipestone, MN. For info, see: www.nps.gov/pipe/index.htm or call 507-825-5464.
Oct 13 – 15
6th Bi-Annual Nibi Manoomin Symposium
The Nibi Manoomin Symposia offer  an important opportunity for the university and Anishinaabe communities to learn about their shared concerns and responsibilities impacting wild rice and water. Meet and share information and learn from each other about ways to protect water and wild rice for future generations. Speakers include: UMN President Joan Gabel, Tom Goldtooth, Brenda Child, Kyle Whyte, Aimee Craft, Melanie Benjamin, Cathy Chaves, and others. Registrants who identify as Native American will have an opportunity to waive registration fees. Shooting Star Casino, 777 SE Casino Rd, Mahnomen, MN. For info, contact Sandra Mitchell at: mitchels@umn.edu or 612-624-7953.
Oct 14
Indigenous People's Day 2019
Join us on Indigenous People's Day 2019 for an evening filled with community and conversation! Native Governance Center, Lower Phalen Creek Project, and Metro State University are hosting an event on Indigenous Land Acknowledgement. A panel of Native professionals, elders, and youth will share their perspectives on land acknowledgement. Q & A session. 5:30pm to 8pm. $15 (includes dinner catered by a local Native chef). Metro State U, Great Hall, Mpls.
Oct 14
Indigenous Food Tasting
The Third Annual Indigenous Food Tasting, hosted in partnership with the Indigenous Food Network (IFN), is an event rooted in community, bringing Indigenous chefs, food entrepreneurs, and youth together for a night of tasting our indigenous foods. From 5-7pm at the Minneapolis American Indian Center. Meal prepared by The Sioux Chef team, Elena Terry of Wild Bearies Catering, Native Food Perspectives (Christina White), and more indigenous chefs to come! Free and open to everyone. 5-7pm. MAIC, 1530 E Franklin Ave, Mpls. For info, contact Tyra Payer at tyra@dreamofwildhealth.org, or 612-874-4200, ext 113.
Oct 14 (deadline)
Dakota and Ojibwe Book Publishing Opportunity
The Minnesota Humanities Center and the Minnesota Indian Affairs Council are seeking up to four writers for a series of third-grade level books highlighting the history and experiences of influential Dakota and Ojibwe people: leaders, healers, culture-keepers, and other notable figures. Writers selected for this project will be announced in fall. The series will be co-edited by award-winning Minnesota Native American authors Heid Erdrich and Gwen Westerman. For info, see; https://mnhum.org/native-nations-minnesota/why-treaties-matter/dakota-ojibwe-biography.
Oct 15, 22
IHB Listening Sessions
Indian Health Board is holding listening sessions to better understand the needs and circumstances of American Indians youth and parents/caregivers. Each person who attends the entire 3 hour session will get a $50 Target gift card. After all listening sessions are completed; we will develop a media message using your input. The message will focus on ways to improve American Indian people's health, prevent unintended pregnancy, and avoid sexually transmitted diseases. No child care available, plan accordingly. Minnesota Indian Women's Resource Center, 2300 S 15th Ave, Mpls. For info or to register, contact Delilah at: drobb@ihb-mpls.org.
• Oct 15: For youth ages 13-19, from 5-8pm. No late admittance after 5:15pm.
• Oct 22: Parent/Caregiver with a child age 11-17, from 5-8pm. No late admittance after 5:15pm.
Oct 17
Natalie Diaz Reading
Diaz is Mojave and an enrolled member of the Gila River Indian community. She is the author of the poetry collection When My Brother Was an Aztec (Copper Canyon Press). Diaz's second collection, Postcolonial Love Poem, will be published by Graywolf Press in 2020. Diaz was awarded a MacArthur Fellowship in 2018. Book signing to follow. 7pm. McNamara Ctr, Swain Rm, 200 SE Oak St, Mpls. For info, see: https://z.umn.edu/ndiaz.
Oct 18
Pokey Paro Ojibwe School Traditional Powwow
MC: Frank Goodwin. AD: Jarvis Paro. Host Drum: Cedar Creek, Fond du Lac Ojibwe School Singers. Princess/ Brave Contest from 1:15pm to 2:45pm. 49 University Rd, Cloquet, MN. For info, contact: Tara Dupuis at 218-878-7224 or 218-878-7276.
Oct 19
Beyond Bars: Voices of Incarceration
Minnesota Prison Writing Workshop announced its annual reading at Hamline University, BEYOND BARS: VOICES OF INCARCERATION. Family members, friends, and MPWW instructors and mentors are proud to read poetry, fiction, and creative non-fiction on behalf of writers incarcerated in Minnesota's state correctional facilities. Released MPWW alumni will be reading their own work. Free. Refreshments served. 7pm. Hamline University, Klas Center, Kay Fredericks Room, 1537 W Taylor Ave, St Paul. For info, contact Mike Alberti at mike@mnprisonwriting.org.
Oct 24
Not Your Mascot March and Rally
A "Not Your Mascot" march and rally will be held urging the Washington NFL team to retire their team name and mascot. Participants will gather at Peavey Field Park in Minneapolis at 2pm. The march will begin at 4 pm, ending at The Commons in downtown Minneapolis in front of US Bank Stadium. The rally at The Commons will begin at 5pm and end at approximately 7:15pm. More than 30 well-known national and local leaders will speak at the event. SAVE THE PULLOUT POSTER IN THIS ISSUE (PAGE 8-9) AND MAKE A RALLY SIGN WITH IT. Begins at Peavey Field Park, 730 E 22nd St, Mpls. Rally at The Commons, near US Bank Stadium, 425 Portland Ave S, Mpls. Members of the media planning to attend the march and rally should RSVP to Caroline Burns at caroline@goffpublic.com.
Oct 25
Traditional Men's Gathering /Dinner
The Urban White Earth Substance Abuse Program Traditional Men's Gathering and Dinner is open to males 12+ with adult. Dinner is at 5pm, program begins at 6pm, with keynote speaker at 7pm. Door prizes. (This event happens very last Friday each month.) 212 W Franklin Ave, Mpls. For info, contact David Goodman at 612-813-1586 or dave.goodman@whiteearth-nsn.gov.
Oct 31
MIWRC Fall Feast
Please join us for our Fall Feast. Come in a costume for some fun treats! From 11am to 2pm. Free and open to the community. MIWRC, 2300 15th Ave S, Mpls.
For info, call 612-728-2000 or see: www.miwrc.org.
Nov 9
Shine a Spotlight on Native Artist
Shine a Spotlight on Native Artists' Native American Artists Wikipedia Edit-a-Thon. Honor the work of Native American artists in Mia's collection by writing or enhancing articles on Wikipedia. The event is a great way to make new friends, have fun, and learn something new, while increasing knowledge about Native American artists in Wikipedia, the world's largest encyclopedia. Help us record a vibrant, living history. Free. No experience necessary; training provided. 11am–4pm. Social hour and refreshments from 11am to noon. Minneapolis Institute of Art, 2400 Third Ave S, Mpls. For info, see: artsmia.org. To register see: ticket.artsmia.org or call 612-870-6323.
Nov 13-15
Minnesota Indian Education Association
The purpose of MIEA is to establish and maintain communications and the promotion of quality education and unity for American Indians for the express purpose of continuity of communications and on-going awareness of local and statewide educational activities. Youth Day, Dakota Language Quiz Bowl, Ojibwe Language Quiz Bowl, powwow, speakers, and more. There is a block of hotel rooms for $59+taxes conference rate under MIE111. Grand Casino Hinckley, MN. For info, contact: miea@minnesotaindianeducation.org or to register, see: minnesotaindianeducation.org/2019-conference.
Nov 15 (deadline)
Input on Name for Historic Fort Snelling
The Minnesota Historical Society will launch a statewide effort through Nov. 15 to gather public input on the name of Historic Fort Snelling, in light of the ongoing revitalization. Following public input, the MNHS board will consider the findings and determine a course of action by early 2020. Should the board recommend a name change, it would then go to the Minnesota Legislature, which has final say over name changes for properties in the state's historic sites network. Known as Bdote in the Dakota language, the MNHS is looking at whether the current name, Historic Fort Snelling, adequately reflects the experience visitors have at the site including soldiers, veterans and their families; enslaved and free African Americans; Japanese Americans; and Native Americans. The public is invited to share input online at www.mnhs.org/naming. In addition, facilitated meetings will be held to further the conversation on these dates and at these locations:
• Oct 7: 6pm to 8pm, North Hennepin Community College, Center for Business/Tech, Grand Hall, 7411 85th Ave N, Brooklyn Park
• Oct 10: 6pm to 8pm, Stearns History Museum, 235 33rd Ave S,
St Cloud
• Oct 14: 6pm to 8pm, Northern Star Scouting Basecamp, 6202 Bloomington Rd, St Paul
• Oct 17: 6pm to 8pm, Redwood Area Community Center, 901 E Cook St, Redwood Falls.