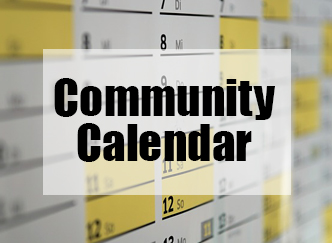 Thru Sept 16
We Are Water MN Exhibit
"We Are Water MN" reveals the central nature of water in our lives by exploring how we relate to water—how we use water, how water unites communities, how water affects every element of life, and how we care for our water and protect it for the future. Visitors can reflect on local stories and the meaning and experiences of water in Minnesota with space to add their own stories. By creating relationships around water, we are creating networks that can promote positive social norms and share a vision for, and participate in, water stewardship. Reif Performing Arts Center, 720 NW Conifer Dr, Grand Rapids, MN. For info, and future locations for this exhibit, see: https://mnhum.org/we-are-water-mn.
Thru Nov 8
Changing Horizons Exhibit
Changing Horizons will commemorate the 100th birthday of George Morrison by celebrating his influence and exploring the artistic dilemma of identity politics. The group exhibition, shown across two galleries along the American Indian Corridor. Two Rivers Gallery, 1530 E Franklin Ave, Mpls (Sept 20 – Nov 8). And All My Relations Arts 9 (Sept 9 – Nov 1), is highlighted by selected works from George Morrison's estate, as well as juried works by artists using a range of visual mediums to push the conversation of what society deems as "Native Art". For info, see: /changing-horizons-call-for-artists.  Additional Programming:
• Sept 12: Opening Reception at All My Relations Arts, 6-8pm
• Sept 20: Opening Reception at Two Rivers Gallery, 6-8pm
• Oct 11: Briand Morrison concert at All My Relations Arts.
Thru Nov
Akinomaage: Teaching from the Earth exhibit
Vern Northrup, visual storyteller and photographer, is an enrolled member of the Fond du Lac Nation in Northern Minnesota. He is an interpreter, educator, and learner. He uses only the camera on his phone to capture the settings of where he grew up. The nostalgia he creates educates the viewer about the rhythm of nature, preservation of tradition, and the relationship between resiliency and sustainability. Akinomaage will be on view through November 2019. The exhibition is free and open to the public. Minnesota State Capital, Third Floor Gallery, St Paul. For info, see: www.duluthartinstitute.org/Community-Events.
Sept 8
Marcie Rendon and Vern Northrup
Two Indigenous authors – Marcie Rendon and Vern Northrup – will be selling copies of their latest books, as well as sharing excerpts from their writing in a family-friendly book release celebration. The event will be free and open to the public, with refreshments served and copies of the authors' books on sale and available for the authors to sign. MARCIE R RENDON, author of the recently released Girl Gone Missing, is an enrolled member of the White Earth Anishinabe Nation. Her first novel Murder on the Red River won the Pinckley Prize for Debut Crime Fiction. VERN NORTHRUP is a visual storyteller. Interpreter, educator, and learner are three words that describe the lens Northrup looks through when photographing the world. Akinomaage is the Ojibwe word for what Northrup seeks to do with his photography and is the title of the book he's recently released. As an interpreter, educator, and learner, Northrup wants to gain knowledge from the earth. Using only the camera on his smartphone, Northrup captures the setting of where he grew up, creating a nostalgia for all those familiar with the area, and a curiosity for those who aren't. 1pm to 3pm. Dr. Robert Powless Cultural Center, 202 W 2nd St, Duluth, MN. For info, contact Moira Villiard at moirav@aicho.org.
Sept 10, 17, 24
On The Red Road
Open Alcoholics Anonymous meeting, narcotics anonymous meeting, 12 Step, Al-anon, Big Book. Women- or men-only meeting upon request. Tuesdays from 7- 9pm. Free. No child care provided. MAIC, 1530 E Franklin Ave, Mpls. (Use parking lot entrance. Auditorium 2nd floor.) For info, contact Betty at 612-387-4463.
Sept 12
Migizi Grand Opening
Our program will start at 6pm, but come and mingle with your fellow community members starting at 4pm and get a head start on great food from Gandhi Mahal and live music. Mayor Jacob Frey will be coming. More special guests to be announced soon! We will also have demonstrations from Green Jobs Pathway on solar and wind energy as well as their little libraries. First Person Productions will also be providing an opportunity for anyone to be interviewed with the question of, "What is your MIGIZI story?" 4pm to 8pm. Migizi, 3017 27th Ave S, Mpls. For info, see: https://www.migizi.org.
Sept 12
Changing Horizons Reception
Join us for the opening reception of Changing Horizons Exhibit. Changing Horizons will commemorate the 100th birthday of George Morrison by celebrating his influence and exploring the artistic dilemma of identity politics. 6pm to 8pm. All My Relations Arts Gallery, 1414 E Franklin Ave, Mpls. For info, see:
www.facebook.com/events/60332714040602.
Sept 12, 19, 26
Our Children Are Sacred
Women's Alcoholics Anonymous meeting. We do daily reflection readings, big book and open discussion. 6-7pm. Free. No child care provided. Recovery Church, 253 State St, St Paul. For info, contact Betty at 612-387-4463.
Sept 13 (deadline)
Luce Indigenous Knowledge Fellowship
First Nations Development Institute and The Henry Luce Foundation's fellowship is a 12-month, self-directed enrichment program designed to support the growth, development, knowledge and networks of Indigenous knowledge holders and knowledge makers. First Nations is now accepting applications for the inaugural year of the program. In 2020, First Nations will award 10 fellowships of $50,000 each to outstanding Native Americans engaged in meaningful work that benefits Indigenous people and communities in either reservation and/or urban settings. This fellowship is intended to support Native knowledge holders and knowledge makers as they advance their work and significantly move forward their field in ways that will ultimately lead to broad, transformative impacts for Indigenous communities. It is open to both emerging and experienced leaders from a wide variety of fields, including but not limited to agriculture, food systems, youth leadership development, natural resource management, climate change, economic development, journalism, language and cultural revitalization, traditional and contemporary arts and more. Applications must be submitted by 5pm Mountain Daylight Time Sept. 13. For info, see: https://www.firstnations.org/rfps/likf-1.
Sept 13 – 15
Mendota's 20th Wacipi – Traditional Powwow
Native American dancing, many unique vendors and food. We ask all our guests to dance with us at some dances. We honor our veterans. Free feast on Sunday around 6pm when powwow is over, bring a dish to pass. Bring the kids, grandma, grandpa. No dogs because of ceremony please, respect our traditions. Free admission, $5 donation for buttons. Host Drum: Oyate Teca. Co-host: Drumhop. Free, there is a $5 donation for the button to help with expenses. Mpls near the airport, MN. St Peters Church. For info, contact Sharon Lennartson at 651-452-4141.
Sept 14
Corn Husk Doll
Learn how to make a corn husk doll to take home. Corn husk dolls are made from the outer covering of an ear of corn and are typically made during the fall. Allow an hour to make the craft. Recommended for ages 8 and up. 11am to 3pm. $6/kit, museum admission not included. Mille Lacs Indian Museum and Trading Post, 43411 Oodena Dr, Onamia, MN. For info, see: http://www.mnhs.org/event/7446 or call 320-532-3632.
Sept 14 – 29
Ginew/Golden Eagle Youth Program
After school prevention program with transportation within a designated area, a meal, snacks. We provide life skills, tutoring, mentoring, homework help, arts and crafts culture, leadership activities and gym time/physical activities. We are a year round program. Monday and Tuesday 5:15pm to 7pm, Wednesday and Thursdays 5:15pm to 8pm. Free. MAIC, 1530 E Franklin Ave, Mpls. For info see: www.maicnet.org.
Sept 14, 21, 28, Oct 5
Empowered Youth Development Initiatives Fall Workshops
Theme: Promising Interventions to Empower Our Children With Culture, Ojibwemowin- and Academic-Skills. The audience includes all who have a professional interest in the empowered development of children with culture-, Ojibwemowin-, and academic-skills in these interactive and engaging workshops. Pre-registration includes emailed and printed materials and a professional development certificate. The pre-registration deadline is the Friday before each workshop. The Pre-registration fee per person per workshop date is $99. The On Day Of Registration Fee is $109 USD. Bemidji High School, Lumberjack Room, Flagpole Entrance, Bemidji. For info, call 218-368-6430 or email: coach.danninham@gmail.com.
• Sept 14: Ethnomathematics In All Classrooms, 8am to 5pm.
• Sept 21: Indigenized Pedagogy In All Classrooms, 8am to 5pm
• Sept 28: Indigenized Pedagogy In All Classrooms. 8am to 5pm.
• Oct 5: Mentoring and Gender Roles With Application To The Classroom, 8am to 5pm.
Sept 15
MMIW Vigil
In honor of the recent Missing and Murdered Indigenous Women (MMIW) billboard that went up on Garfield Avenue and Superior Street in Duluth, MN the community is showing support for the cause by hosting a Prayer Vigil at the sight of the billboard. In attendance will be elected officials, representatives who have conducted research and collected data on missing persons in Duluth, and grassroots groups dedicated to MMIW, and agencies that serve MMIW survivors. Duluth Mayor Emily Larson, Carl Crawford (Duluth Human Rights Commission), Robert Larsen (President, MN Indian Affairs Council), and Duluth City Council Member Renee Van Nett are all confirmed to speak. The vigil is being organized by a group collectively known as the "MMIW Vigil and Billboard Committee", whose aim is also to highlight the importance of supporting a bill brought forth by Representative Mary Kunesh-Podein's (Bill H.F. 70), to create a state task force to address this epidemic. The Prayer Vigil is an opportunity to not only support MMIW, but all missing persons in our state. The event is free and open to the public, and all are welcome to attend. 3pm. For info, contact Deanna Drift at ddrift@soarcareers.org.
Sept 15, 22, 28
First Nations Kitchen Sunday Dinner
First Nations Kitchen is a multicultural, interfaith space that works to decolonize food access by serving up a free, healthy, organic and Indigenous meal each week. Come enjoy a meal served with radical hospitality or check out our veggie and bread market which once again is FREE every Sunday. Dinner served at 5:30-6:30pm sharp. 3044 Longfellow Ave S, Mpls. For info, contact 612-217-2496 (text or message line), or Director@firstnationsktichen.org. Or see: https://firstnationskitchen.org.
Sept 16, 23, 30
Medicine Wheel
Open Alcoholics Anonymous meetings. We work Steps and Traditions according to the month. Free. No child care provided. Mondays from 6pm to 7pm. Gichitwaa Kateri Church, 3045 Park Ave S, Mpls (use parking lot entrance). For info, contact Betty at 612-387-4463 or Shawn at 612-824-7606.
Sept 16 – Oct 26
Transference: Printmakers in Mni Sota Makoce Exhibition
Prints in this exhibition by Julie Buffalohead, Andrea Carlson, and Dyani White Hawk were exclusively made in collaboration with Highpoint Editions. Prints by Jim Denomie, George Morrison, Frank Big Bear, and Star Wallowing Bull are on loan from Bockley Gallery; and Angela Two Stars, and Maggie Thompson are personally loaning prints. Gordon Coons, Jonathan Thunder, and Tamara Aupaumut will be premiering new work in this exhibition. Reception held Oct 4th, from 6:30pm to 9pm. Free. Highpoint Center for Printmaking, 912 W Lake St, Mpls. For info, see: www.nativearts.org or www.highpointprintmaking.org
Sept 19
Urban American Indian Elder Picnic/Feast
The 23rd Annual Urban American Indian Elder Picnic Wellness Expo & Healthy Feast. Ages 55+ Only – No children. Minnehaha Falls. 10am to 2pm. For info, contact Val at 612-879-1722 or Colette at 612-879-1703.
Sept 19
Urban Indian Elder's Picnic and Health Expo
23rd Annual Picnic for Native American Elder's and their spousess. Health Vendors, entertainment and door prizes. Free for Elder's 55+. No children please. 10am to 2pm. Minnehaha Pavilion, Minnehaha Parkway and Minnehaha Ave, Mpls. For info, call Val LaFave at 612-879-1722.
Sept 20 – 22
Mahkato 47th Traditional Wacipi
Grand Entries: Friday at 7pm. Saturday at 1pm and 7pm. Sunday at 1pm. MCs: Jerry Dearly and Danny Seaboy. AD: Londel Seaboy. Host Drum: Mazakute Singers. General Admission is $7 for the entire weekend. For info, contact Dave Brave Heart at 507-514-5088.
Sept 20 – 22
Battle Point 22nd Annual Powwow – Traditional
MCs: Dave Northbird and Wes Jourdain. ADs: Gerald White and Gordon Fineday. Host Drums: Ojibwe Nation and Red Willow. Federal Dam, MN. Battle Point Pow Wow Grounds, Battle Point Dr. Directions: (N) 35.9 mi E on US-2 E of Bemidji MN, Right Co Rd 8 (Bena) NE/County 8 NE 10.0 mi 8. Turn right Co Rd 73 NE 6.2 mi (S) 20 mi. E of Walker Hwy 200 left MN 84 11.8 m. R. Co. Rd. 73 6.2m. To Battle Point Dr. For info, contact Diane Smith at 218-507-0842 or Leah Monroe at 218-760-3127.
Sept 21
Indigenous Foods Expo
Duluth's first Indigenous Foods Expo will feature Indigenous chefs such as Sean Sherman and Brian Yazzie; food demos lead by Indigenous food leaders such as Linda Black Elk, Veronica Kingbird-Bratvold; 1854 Treaty Authority, and others; music with headliner Annie Humphrey and theindianheadband – Wahwahtay Benais and Jake Vainio; food vendors; hands on cultural arts led by Ojibwe artist Wendy Savage; 3-on-3 basketball tournament, and more. This will be a ZERO WASTE event which is in line with food sovereignty and 7th Generation principles. The expo will be held from 11am to 3 pm at the Niiwin Indigenous Foods Market and Central Hillside Park, 3 E 3rd St, Duluth. For info, see: www.aicho.org/indigenous-foods-expo.html.
Sept 23-26
Food Sovereignty Summit
First Nations Development Institute and the Oneida Nation of Wisconsin are co-hosting the national Food Sovereignty Summit. Share and collaborate to build healthy food systems within Native American communities. Hundreds of attendees come from tribal communities all over that are actively involved in food sovereignty work, including caring for our land, sustaining food systems, and strengthening tribal sovereignty and partnerships between Native nations. In addition to the numerous learning workshops, general sessions, traditional food tastings and networking opportunities, conference participants have the option of also attending an Experiential Learning Session at one of Oneida's integrated food system sites. These Experiential Learning Sessions are extremely popular and fill up fast, and because space is limited, pre-registration is required. These sessions include: Apple Orchard & Apple Fest, White Corn Husking Bee, Oneida Market and Oneida One-Stop Tour, Oneida Cannery Processin, Bee Keeping, and Ecological Restoration. The conference workshops are divided into three tracks: Sustaining Food Systems, Strengthening Tribal Sovereignty, and Caring for Our Lands. Radisson Hotel, 2040 Airport Dr, Green Bay, WI. For info, see: www.cvent.com/events/food-sovereignty-summit-2019/event-summary-5beb5fb17af246cfabed9e7cee759aa5.aspx.
Sept 27
Traditional Men's Gathering and Dinner
Urban White Earth Substance Abuse Program Traditional Men's Gathering /Dinner. Open to males 12+ with adult. Dinner is at 5pm, 6pm program begins, with keynote speaker at 7pm. Door prizes. This event happens every last Friday each month. 212 W Franklin Ave, Mpls. For info, contact David Goodman at 612-813-1586 or dave.goodman@whiteearth-nsn.gov.
Sept 30 (deadline)
NACF Mentor Artist Fellowship
The Native Arts and Cultures Foundation's (NACF) Mentor Artist Fellowship is a regional individual artist project award that focuses on artistic mentoring in the Upper Midwest, Pacific Northwest, and Southwest regions. The Fellowship is open to eligible, established American Indian and Alaska Native artists of 10 years or more who want to mentor an emerging American Indian or Alaska Native artist apprentice in either the Traditional or Contemporary Visual Arts categories for a period of fifteen months, beginning April 1, 2020 and ending June 30, 2021. Mentor Artist Fellowship is a $30,000 award distributed to the mentor artist. The award will be divided as follows: $20,000 for the mentor, $5,000 for the joint art project, and $5,000 for the apprentice's participation (travel expenses, supplies, stipend, etc.).  Deadline is September 30 at 5pm (Pacific time). Notifications will be sent by March 2020. For info, see: www.nativeartsandcultures.org/maf-open-call.
Oct 3-5
Rural Arts Culture Summit
The Rural Arts' Culture Summit is a biennial, practitioner-driven gathering that celebrates and expands the field of rural arts-based community development, which will bring 350 leaders from around the country to the Reif Center for the Performing Arts. The 2019 Rural Arts' Culture Summit will highlight rural Native artists and practitioners as featured speakers at the Summit. Highlighted artists in 2019 include: Red Lake-based hip hop musician Thomas X; fashion designer Delina White of I am Anishinaabe; Native American Music Awards 2018 Artist of the Year Annie Humphrey; artist, activist, and Arts and Cultural Program Coordinator of the American Community Indian Housing Organization Moira Villiard; and Joseph Claunch of the Zuni Pueblo Youth Enrichment Project. Native Artists United and Minnesota Indigenous Business Alliance will lead conversations about cooperative development models for Native artists, and "beyond borders," an Indigenous art invitational curated by MAC Gallery Director Kayla Aubid and Colleena Bibeau of the ISD #318 American Indian Education will be on display at the MacRostie Art Center in downtown Grand Rapids. Registration scholarships ($300 value) and travel support (up to $500 to help cover travel and/or lodging expenses) will be awarded on a first-come, first-served basis as space and funds allow. Notification will be sent within one week of application submissions. Grand Rapids, MN. For scholarships, see: http://ruralartsandculturesummit.com/scholarship-opportunities. For summit info, see: http://www.racsummit.org.
Oct 4
Native American College Fair
Youth can have meaningful conversations with representatives about college life, courses and admission and financial aid requirements. Student groups will be able to register for either a morning or afternoon session, with the opportunity to participate in campus tours before or after their session. We have a table reserved for materials from Tribal Colleges. If you are a representative of a Tribal College that is unable to attend please contact us to discuss how we can make information about your school available to attendees. There will be no cost for a table this year, though tables will only be available for those who have registered. The Native American College Fair will be held October 4 at the Northstar Ballroom, 2017 Buford Ave, St Paul). For info, contact elizabeth.saunby@gmail.com.
Oct 4
Fall Feast
Please join us for the American Indian Family Center's Fall Feast. 5pm to 8pm: Honoring at 5:15pm; Blessing at 5:50pm; Feast at 6pm. Indian Mounds Regional Park, 10 Mounds Blvd, St Paul. For info, call 651-793-3803.
Oct 5
Native American Film Series Event
The Augsburg Native American Film Series presents Warrior Women: Mothers and Daughters Fighting for Indigenous Rights in the American Indian Movement. Warrior Women looks at the history of Indigenous activism as lived and led by AIM activist Madonna Thunder Hawk and her daughter Marcy. The film traces Madonna's work for cultural sovereignty in education as she helped create the "We Will Remember" Survival School and the shared work she and her daughter have continued around environmental justice and Indigenous sovereignty. Video conversations with Director Elizabeth Castle and activist Marcella (Marcy) Gilbert. Reception: 6:15-6:45pm. Film screening at 7pm. Free. For info, see: www.augsburg.edu/filmseries/2019/08/29/warrior-women.
Oct 14
Indigenous People's Day
Join us on Indigenous People's Day 2019 for an evening filled with community and conversation! Native Governance Center, Lower Phalen Creek Project, and Metro State University are hosting an event on Indigenous Land Acknowledge-ment. A panel of Native professionals, elders, and youth will share their perspectives on land acknowledgement. Q & A session. 5:30pm to 8pm. $15 (includes dinner catered by a local Native chef). Metro State U, Great Hall, Mpls. Register to reserve your seats at: https://app.etapestry.com/onlineforms/LowerPhalenCreekProject/landacknowledgment.html.
Oct 14
Indigenous Food Tasting
The Third Annual Indigenous Food Tasting, hosted in partnership with the Indigenous Food Network (IFN), is an event rooted in community, bringing Indigenous chefs, food entrepreneurs, and youth together for a night of tasting our indigenous foods. Join us on Indigenous People's Day, October 14th from 5-7pm at the Minneapolis American Indian Center. Meal prepared by The Sioux Chef team, Elena Terry of Wild Bearies Catering, Native Food Perspectives (Christina White), and more indigenous chefs to come! Free and open to everyone. 5-7pm. MAIC, 1530 E Franklin Ave, Mpls. For info, contact Tyra Payer at tyra@dreamofwildhealth.org, or 612-874-4200, ext 113.
Nov 15 (deadline)
Input on Name for Historic Fort Snelling
The Minnesota Historical Society will launch a statewide effort, now through Nov. 15, to gather public input on the name of Historic Fort Snelling, in light of the ongoing revitalization and the expanded stories of history being shared at the historic site. Following public input, the MNHS board will consider the findings and determine a course of action by early 2020. Should the board recommend a name change, it would then go to the Minnesota Legislature, which has final say over name changes for properties in the state's historic sites network. For more than a decade, MNHS has worked to broaden the stories shared at Historic Fort Snelling, Minnesota's first National Historic Landmark. The property is owned by the state of Minnesota, managed by MNHS, and located on 23 acres of land adjacent to the confluence of the Mississippi and Minnesota rivers, known as Bdote in the Dakota language. MNHS is looking at whether the current name, Historic Fort Snelling, adequately reflects the experience visitors have at the site, engaging with the history of the many women and men who have crossed paths there. These stories are of soldiers, veterans and their families; enslaved and free African Americans; Japanese Americans; and Native Americans. The public is invited to share input online at www.mnhs.org/naming. In addition, facilitated meetings will be held to further the conversation. A list of the meeting locations will be available by Sep. 9 at www.mnhs.org/naming.