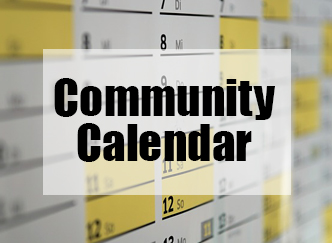 Please verify that events are still happening before attending them.
If you have an online activity (website, radio, Zoom, podcast, etc) that you would like to share so that people can do online activities during the Covid-19 pandemic, please send them to: thecirclenews@gmail.com (We will be updating as we get more items in.)
———————————————
Thru May 30
"Wezhichigewaad," Ojibwe Bead Work Exhibit Opening
Watermark Art Center is honored to exhibit recent works by master bead artists Thomas Stillday and Vincent Morris. "Wezhichigewaad," is an Ojibwe word meaning "makers" (pronounced "way-zhih-chih-gay-wahd"). The exhibit will be on display thru May 30. Open and free to the public. Watermark, 505 Bemidji Ave N, Bemidji. For info, call 218-444-7570 or see: WatermarkArtCenter.org
Thru July 19
Sky Hopinka Art Exhibit
The Minneapolis Institute of Art (Mia) presents an exhibition of recent works by artist and filmmaker Sky Hopinka (Ho-Chunk/Pechanga Band of Luiseño Indians). "Disfluencies" investigates concepts of Indigenous homeland and landscape, as well as language as a container of culture, memory, and the play between the known and the unknowable. This new body of work will showcase video, photography, and calligrams. Anchoring the exhibition are two films: Cloudless Blue Egress of Summer (2019) and Lore (2019). Alongside the powerful films are a series of small-scale photographs that weave together poetry and landscape. The landscapes are from around the Pacific Northwest, the western Southwest, and the Great Lakes—all places Hopinka considers home. Mia, 2400 3rd Ave S, Mpls. For info, see: https://new.artsmia.org/exhibition/sky-hopinka-disfluencies
Thru Aug 20
Duluth's 2020 Indigenous Film Series 
The Duluth Superior Film Festival (DSFF) and the American Indian Community Housing Organization (AICHO) are proud to announce their partnership in the launch of Duluth's 2020 Indigenous Film Series. The monthly film screenings are free of charge and will take place on the third Wednesday each month through August. All events are from 5:30pm – 7:30pm. Dr. Robert Powless Community Center, 212 W 2nd St, Duluth. For info, contact Jordan Brown at: jordan@ds-ff.com, or see: www.aicho.org. Schedule of films:
• May 20: N. Scott Momaday: Words From a Bear. Director: Jeffrey Palmer
• July 15: Power Lines. Writer/Director: Klee Benally
• August 19: The Jingle Dress. Writer/Director: William Eigen
Thru Sept
Julie Buffalohead Exhibit
Julie Buffalohead (Ponca Tribe) creates visual narratives told by animal characters that have personhood, agency, and individuality. Buffalohead connects the mythical with the ordinary and the imaginary with the real, offering a space to which viewers can bring their own experiences. She coaxes us to discover additional layers of meaning—social, historical, political, personal—using metaphor, wisdom, and wit. Buffalohead is a recipient of the Guggenheim Fine Arts Fellowship, the Joan Mitchell Foundation Painters and Sculptors Grant, and the McKnight Foundation Fellowship for Visual Arts, among others. Minneapolis Institute of Art, 2400 Third Ave S, Mpls. For info, call 888-642-2787 or: visit@artsmia.org.
April 4th
Online Sacred Medicines and Garden Beginnings Workshop
We are excited to invite you all to our Online Sacred Medicines and Garden Beginnings. The workshop will be held online via zoom from 10am-12pm. Join us for cultural and seed teachings this spring! DWH Community Outreach and Cultural Teacher and Elder Hope Flangan and Jessika Greendeer will be leading the workshop. We will discuss how to plan your garden for seed saving, how to plant with the moon, and how to start seeds indoors. The event is free to attend. Join the workshop via Zoom here: https://zoom.us/j/444011975
April 26 (deadline)
Public Comment for the Task Force on MMIW
The Task Force on Missing and Murdered Indigenous Women was created by the 2019 Minnesota Legislature Special Sessions Laws. The public is invited to submit written comments to the Task Force on Missing and Murdered Indigenous Women for inclusion in their consideration of recommendations, which will be included in a report to the Minnesota Legislature in December 2020. Comments should be directly related to the mandates of the Task Force and should provide concrete recommendations that can be acted on by the Minnesota Legislature. All public comments received by April 26 will be posted to the Resources page on the Task Force's website in order to provide transparency. Submit comments online at: https://us1se.voxco.com/SE/1145/MMIWTaskForcePublicCommentWeb or call 651-280-2661 to leave a verbal recording of your comments. (Wilder Research staff will transcribe and submit with the other written comments.) For info, email: MMIWTaskForce@wilder.org.
May 6 (deadline)
Tiwahe Foundation Grants
American Indian residents of the seven-county metropolitan area of Minnesota – Anoka, Carver, Dakota, Hennepin, Scott, Ramsey, and Washington Counties – are eligible to apply for the Family Empowerment Program of the Tiwahe Foundation. The grants ($500 to $2,500) are for individuals working to be of service to their community, connected to their culture and to have their potential realized. The 4 impact areas are Culture, Education, Economic Independence and Health and Wellness. Deadline is May 6. Learn more and apply online, at: www.tiwahefoundation.org. Or call 612-722-0999, or Email: program@tiwahefoundation.org.
June 1 (deadline)
Native American Agriculture Fund announces
Request for applications opens April 1st, closes June 1st with extensions for COVID-19 hardships. The Native American Agriculture Fund announced its second Request for Applications (RFA). Grant awards will be made to 501(c)(3) organizations, educational organizations, Community Development Financial Institutions (CDFIs) and Native CDFIs, and state and federally recognized Tribes. Funding areas include business assistance, agricultural education, technical support, and advocacy services to existing and aspiring Native farmers and ranchers. Prospective applicants are encouraged to view the RFA at NativeAmericanAgricultureFund.org/2020-RFA. Applicants must submit a complete application no later than Monday, June 1st, 2020 by 11:59 pm CT. In light of the COVID-19 pandemic, NAAF will provide flexibility for applicants facing hardships in submitting their applications. Prospective applicants may register for informational RFA webinars at NativeAmericanAgricultureFund.org/grants-webinar. Technical assistance relating to the application process is available by emailing grants@NativeAmericanAgricultureFund.org or calling 479-445-6226.
———————————————
THINGS TO DO ONLINE
7000 Languages
Free online language-learning courses in partnership with Indigenous, minority, and refugee communities so they can keep their languages alive. More than 7000 languages are spoken worldwide… and nearly half of them are endangered. https://www.7000.org
Common Sense Media
Thanks to the spread of COVID-19, schools are closed, sports and performing arts are postponed, and field trips are out of the question. And for many parents who are practicing social distancing with their kids at home, finding ways to break up the day and give kids a sense of routine has been a real challenge. One of the silver linings is that authors, artists, musicians, and creators of educational tools are stepping up to offer free lessons, tours, and concerts that you can check out from the safety of your home. Whether you want easy lesson plans from Scholastic, a living room concert from John Legend, or a drawing lesson from Mo Willems, there's no shortage of fun things to do online. We even have tools to help you find free or reduced-cost internet in your area. So check out this list of resources and events (we'll be updating it as new things are announced). https://www.commonsensemedia.org/blog/free-online-events-activities-kids-at-home-coronavirus
INDIgenesis: GEN 3
The Walker Art Center is moving its film festival "INDIgenesis: GEN 3" online. The ongoing showcase of works by Native American filmmakers and artists was cancelled. Now, three collections of shorts will be available for free online viewing. The museum's website features links to view the short films on the filmmakers' websites, where they'll be available for as long as the creators wish. Some of the shorts are password protected and are available through April 15. The first two collections, "Indigenous Lens, Our Reality" and "Shorts: Revitalization" are online now and include both short features and documentaries. The third collection, "Mediatheque Playlist: INDIgenesis," will go online April 1. https://www.twincities.com/2020/03/27/daily-distraction-walker-art-center-moves-its-native-american-film-festival-online
It's Always Autumn
In case you're also looking for some simple, easy ideas that will keep your kids busy on days you're cooped up inside, here are 50 indoor kid crafts and activities. https://www.itsalwaysautumn.com/best-indoor-kid-crafts-activities.html
Lerner Publishing Group's "Help at Home"
To help enable students with remote access and online learning, a selection of Lerner Publishing Group's digital products are now available for free through June 30, 2020. These digital learning libraries are conveniently separated into categories for grades preK–5 and 6–12. Lerner is also allowing free read-aloud permissions for distance learning and we have free podcasts, videos, downloads, discounts, and resources on our Help at Home blog. https://lernerbooks.com/help-at-home
Live Science
There are many online resources that you can turn to during this uncertain period of self-isolation, social distancing and quarantine. Live Science has compiled a list of our favorite lessons, games, science experiments, live demonstrations and virtual tours, and we'll add more as they become available. https://www.livescience.com/coronavirus-kids-activities.html
Mommy Poppins
Coronavirus guide for parents. Hundreds of activities and resources. https://mommypoppins.com/family/coronavirus-pandemic-update-indoor-activities-resources-kids
MN Historical Society
Three online activites to do while keeping safe at home. EXPLORE YOUR FAMILY HISTORY: Research your roots online using our wide array of digital resources. Locate birth, death, marriage, census, immigration, and military records, as well as newspapers and historical photos. WATCH THE STORIED SERIES: Our Storied videos invite you to uncover the real stories and real people behind the dates—and for a short time, inhabit their lives. BECOME A MINNESOTA EXPERT: Visit MNopedia, our authoritative digital encyclopedia, to read about significant people, places, eras, and events in Minnesota history. Each week, we add new content and resources from knowledgeable contributors across the state. See: http://www.mnhs.org
Minnesota Monthly
With COVID-19 driving us indoors, it is hard to feel like anything is normal lately. Businesses, organizations, and individuals have taken it upon themselves to give the community a sense of normalcy in these very abnormal times. Here are a few opportunities for entertainment, arts and crafts, and socialization during COVID-19: https://www.minnesotamonthly.com/lifestyle/online-alternatives-to-going-out-during-covid-19
Mr Nussbum Learning and Fun
Contains activities and resources related to Native Americans in various age categories, with numerous tribes to learn about. https://mrnussbaum.com/history/native-americans
Native Games Online
These are fun and interactive Native American games you can play online. https://nativeamericans. mrdonn.org/games.html
Native Music Radio
Free online Native American music radio. Your source for ALL types of Native American music – jazz, rock, rap, country and more! https://www.powwows.com/main/native-music-radio
Native Village
Our research, study and resource collections cover a lot of Internet territory! We do our best to screen all links and select only those we designate "kidsafe" and appropriate. https://www.nativevillage.org/Libraries/Media%20Library.htm
Native Voice One
Native American Radio Network. Native Voice One (NV1) is the distribution division of Anchorage-based Koahnic Broadcast Corporation. Our mission is to serve as a leader in bringing Native voices to Alaska, the nation, and the world. NV1 distributes work from Native and non-Native producers whose programming educates, advocates, and celebrates Indigenous life and values. The programs also enlighten and inform the general public about Native American news, culture, history, music, events, and modern life. NV1 programming is entertaining, thought- provoking, timely, culturally-sensitive and respectful. NV1 distributed programs are carried by over 180 affiliates, from reservation and village-based stations to top-market urban radio stations throughout the United States and Canada. NV1 also offers a twenty-four hour web stream with access to unique programming with an Indigenous perspective. https://www.nv1.org
New Native Theatre 2020 Classes
Classes are free but, if you wish, you are welcome to make a donation at New Native Theatre's Give MN page. All dates and times are tentative and subject to change. Sign up for classes by sending an email to oogie@newnativetheatre.org. Suggested donation: $25 or Pay-What-You-Can.
– April 16th:  David "Dstew" Stewart, Stage and Production Management, 5:00 – 6:30pm
– April 23rd: Rebekah Crisanta de Ybarra: Shadow Puppetry, 3:30 – 5:00pm
– May 2nd: Madeline Sayet, Natives and Shakespeare, 1:00 – 2:30pm. In this session, Mohegan Director Madeline Sayet will guide participants through a process of creatively indigenizing Shakespeare for themselves as directors, performers, and designers.
– May 14th: Peter Morrow,  Sound, 5:00 – 6:30pm
– May 21st: Delinda "Oogie" Pushetonequa, Warm Up: Physical and Vocal, 4:30 – 6:00pm
Niijii Radio
Since 2008, Niijii Radio KKWE 89.9FM, has been broadcasting independent media to our community, growing in capacity and strength each year. We are one of four native Anishinaabe community radio stations in our region, but we are unique in that we are the only one independent of tribal government and control. Through our work we contribute and participate in building a vital civil society, highlighting environmental, economic and social challenges we face, while also sharing the great work of our community's engaged on to challenge the obstacles. http://www.niijiiradio.com
NPR
Getting bored? Here's a list of free things that weren't free before the Coronavirus pandemic. https://www.npr.org/2020/03/20/818670715/getting-bored-heres-a-list-of-free-things-that-werent-free-before-coronavirus
Parent Map
It's a brave new world as parents try to figure out how to keep the kids from experiencing a massive slide backwards in learning in the coming weeks. Luckily, many education platforms are offering free access to online learning. We've rounded up a list of resources for pre-K through college in both core and elective subjects, most of them free or temporarily free. There are also a few fun options such as home piano lessons, art lessons and even yoga. Who knows? Maybe your student will discover a new passion during this unscheduled time off. https://www.parentmap.com/article/resource-guide-homeschooling-kids-education
Printable Native American Paper Doll
T8GP is an acronym for Treaty 8, Grande Prairie. The website was created in 2019 as a way to amplify Treaty 8 voices, share information, and educate the broader population about Indigenous topics. There is currently an open invitation for community members to submit culturally relevant stories, poetry, and photography to the T8GP Community Blog. And occasionally, there are fun activities, like this one! Native American Paper dolls to download. Free downloadable Native American paper dolls to keep your kids busy. https://www.t8gp.com/post/free-t8gp-paper-doll-printable
PBS Native American Programs
PBS and our member stations are America's largest classroom, the nation's largest stage for the arts and a trusted window to the world. In addition, PBS's educational media helps prepare children for success in school and opens up the world to them in an age-appropriate way. https://www.pbs.org/native-america/home
Pop Sugar
Although many teachers have sent home work so kids don't fall behind and some schools are conducting classes online, there's also a slew of free educational websites and apps at parents' disposal. Challenge your kids' minds using the sites listed that teach everything from chemistry to reading comprehension. Here's a list of fun indoor activities for playtime, as well as a bunch of educational shows you can stream to fill your kids' days. https://www.popsugar.com/family/free-online-educational-resources-for-kids-47311368
Smithsonian Institute
The Smithsonian's American Indian exhibits can be viewed online. https://www.si.edu/exhibitions/online
Through the Narrows
Award-winning puppetry artists Shari Aronson and Chris Griffith share stories of two characters from their own ancestry: a 3500 year-old Jewish woman, recounting her crossing of the Red Sea, and a 6-yr old Cherokee boy bearing witness to the Trail of Tears. With the global music fusion of instrumentalist Greg Herriges, slide across centuries and continents to travel the rich emotional landscape from struggle to triumph. Through the Narrows features some intense subject matter and descriptions of historically accurate violence. Recommended for adults and youth 9 and over. https://zpuppets.org/through-the-narrows-audio-webcast
Free Online Activities for Everyone with New Y-at Home
The YMCA is offering the community free online activities for everyone at new Y-at-Home online site, at: https://www.ymcamn.org/y-at-home
Vision Maker Media
Vision Maker Media empowers and engages Native People to share stories. We envision a world changed and healed by understanding Native stories and the public conversations they generate. https://www.visionmakermedia.org