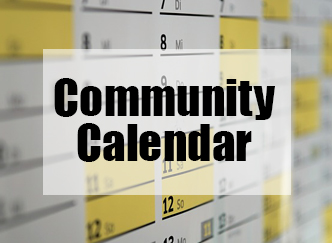 Thru Feb 18
Gaa-miinigoowiziyan – What We were Given
This exhibit showcases cultural knowledge and art forms revitalized by their organization and their Anishinaabe connections. The exhibit will be on display through February 18 in Watermark's Miikanan Gallery. Manidoo Ogitigaan is a Native grassroots organization based in Bemidji, Minn. Together with the Great Lakes Lifeways Institute based out of Michigan and Obaashing University, they teach, share and relearn land-based life skills that include birch bark canoe building, basketry, woodworking, and weaving. Manidoo Ogitigaan and Great Lakes Lifeways Institute work together to revitalize art forms and cultural knowledge in a meaningful way while bridging gaps and building lasting relationships to rebuild a cultural legacy for generations. Watermark galleries are free and open to the public Monday – Saturday from 10 to 5pm and located at 505 Bemidji Avenue N, Bemidji, MN. For info, call 218-444-7570 or see: Visit WatermarkArtCenter.org.
Thru March 26
Visions from the Land: Native Interpretations
Don't miss this unique opportunity to view the work of four regional Indigenous artists — James Autio, Gordon Coons, Anna Johnson and Ivy Vainio. Each artist uses a different technique or process to produce captivating art inspired by the natural world. Visions from the Land Pop-Up Events: As part of the "Visions from the Land: Native Interpretations" exhibit, visitors are also invited to a series of pop-up events featuring Indigenous artists and organizations on select weekends at the Arboretum. Pop-up events run from 11am to 2pm. This exhibit is included with general daily admission; free for members, $15 for non-members ages 16 and older; free for ages 15 and younger. Reedy Gallery, Oswald Visitor Center, 3675 Arboretum Dr, Chaska, MN. For info, see: https://arb.umn.edu/art-galleries/reedy-gallery. Pop-Up Events:
• Feb. 11-12: U.S. Dept of Interior Indian Arts and Crafts Board
• Feb. 25-26: Birchbark Books
• March 4-5: Josef Reiter
• March 18-19: Ramona Morrow
• March 25-26: Charles Statley
Feb 7 & 21
Intro to Stage Management
Presented by New Native Theatre. Division of Indian Work, 1001 E Lake St, Mpls. Tuition for classes is pay-what-you-can, with the suggested price of $150. For info, contact charli@newnativetheatre.org. See NNT website for upcoming class info at https://newnativetheatre.org. Other upcoming classes:
• Feb 7 & 21 – Intro to Stage Management
• March 6 – Intro to Stage Carpentry, followed by independent apprenticeship
• March 28, Apr 4 & 11 – Backstage Basics
• May 20 – Acting & Singing for Native Musical Theater
• July 10-14 – Native Theatre Youth Camp
Feb 11
Fire Mountain Fabrics Grand Opening
A new Native American owned fabric shop will be opening in the TC area on Saturday from 10am-5pm. Grand Opening begins at 10am with a blessing and prayer. Giveaways throughout the day to say thank you to all customers and community members. Fire Mountain Fabrics, 6264 Boone Ave N, Brooklyn Park. For info, see: https://firemountainfabrics.com.
Feb 11-12
Cherish the Children Traditional Powwow
The 24th Annual Cherish the Children Traditional Powwow will be on Saturday and Sunday at Johnson Senior High School. For questions, email admin@adycenter.org. American Indian Craft Vendors, please email maricella.pacheco@adycenter.org.
Feb 13
Tapping History: Lake Minnetonka as a Native American Place
Part of the ELMHS Winter/Spring 2023 Events collection. Paul Maravelas will share a history of Native People at Lake Minnetonka. Lake Minnetonka has been a productive hunting, fishing, and gathering area for more than ten thousand years. Paul Maravelas will discuss sites connected with ancient American Indian people as well as sites connected with the Dakota Indians of the 1800s, including ancient earthworks, sugar and wild rice camps and the Dakota sacred site at Breezy Point (or Spirit Knob) Doors open at 6pm and seating is first come, first seated. Free registration is required and there is a $5.00 suggested contribution. https://www.eventbrite.com/e/tapping-history-lake-minnetonka-as-a-native-american-place-tickets-491306740687.
Feb 14
MMIWR 2023 Relatives March
We invite you to join us on February 14 for the MMIWR 2023: Missing & Murdered Indigenous Relatives March. Speakers start at 11am with March beginning at NOON. ALL are welcome! East Phillips Community and Cultural Center, 2307 17th Ave S, Mpls. For info, contact Naida at: nmedicinecrow@miwsac.org.
Feb 16, Mar 14
American Indian Community Gathering
Lower Phalen Creek Project is excited to host this series of community conversations along with their co-hosts from the American Indian Family Center, Ain Duh Yung Center, Oyate Hotanin/InEquality, Metropolitan State University, and Saint Paul Indians in Action. This series is designed specifically to engage the American Indian community in learning sessions led by LPCP's Cultural Resources Manager, Franky Jackson, and guest speakers, followed by conversations facilitated by LeMoine LaPointe that focus on the landscape at what is now known as Indian Mounds Regional Park in Saint Paul. All three sessions will be at Metropolitan State University in the Great Hall from 5 – 7:30 pm and includes dinner and parking. The February 16th session will focus on the history of repatriation at the site and the potential for future repatriation. The March 14th session will be a guided community conversation that builds on our learning, as we explore the question, "What does our future relationship look like at Indian Mounds Park"? RSVP is required. For info, see: https://aifcmn.org/event/american-indian-community-gathering-reimagining-the-mounds/2023-02-16.
Feb 17 – 19
Old Town Indigenous Art Fair
Join the Old Town Mankato community as we host indigenous artists, food vendors, hand made good vendors, and amazing Indigenous Snow sculpture artists. Old Town Dental Clinic, 224 E Washington St, Mankato, MN. For info, see: https://www.exploreminnesota.com/event/old-town-indigenous-art-fair/26878.
Feb 17 -19
Prairie Island Waniyetu Wacipi
The Prairie Island Indian Community invites you to learn about Native American history and experience traditions at their Winter Wacipi. Grand Entries will be Friday at 7pm, Saturday at 1pm and 7pm, and Sunday at 1pm. Admission to the Wacipi is free and open to all ages. For more info, see: https://prairieisland.org or facebook.com/piicwacipipowwow.
Feb 25, Apr 22
Upper Mississippi Academy Open House
Your student will thrive here. Find out how by visiting us during an Open House. A public charter school located in St. Paul, Upper Mississippi Academy is a collaborative community engaging lifelong learners in active, authentic experiences. If you're looking for a vibrant, pioneering, experience-based charter school with a growing student body, UMA could be for you. UMA will be hosting open houses for prospective students, their families and the community on February 25th, April 22nd and June 3rd. 9am – 3pm. For info contact: recruitment@umissacademy.org.
Feb. 26
Race Against Racism
Race Against Racism is a 2K/5K event at the Minneapolis Sports Center at YWCA Midtown. Bring your friends and families together for a casual (or competitive) walk/run/roll against racism. We make every effort to accommodate adaptive participants in this event. Choose from a 2K or 5K distance. Kids up to age 11 can participate in the 2K for free. 8am – 1pm. Cost: $0 – $20. Minneapolis Sports Center, YWCA Midtown, 2121 ELake St, Minneapolis, MN. For info, see: https://www.ywcampls.org/event/race-against-racism.
March 1
AIFEP grant application info
Join us to learn about Tiwahe Foundation, our open AIFEP grant opportunity and how to submit a successful application. You should join if you'd like to: Learn how an AIFEP grant can support you; Participate in activities that help you identify and develop your interests/passions into a project idea; Gain skills to put together a strong grant application. (AIFEP Microgrant Applications Due March 15th.) Led by Tony Drews, AIFEP Grant Coordinator, 5:30-7:30pm, 570 Asbury St, Saint Paul. A limited number of spots are available so make sure to register. https://tiwahefoundation.org/family-empowerment-program.
March 2
Honoring Language Warriors : An evening of inspiring words
Wicoie Nandagikendan, Dakota and Ojibwe language immersion preschool, is hosting an evening of inspiration for Indigenous Languages. Wicoie Nandagink-endan, a Dakota and Ojibwe language immersion preschool will host an evening of inspiration and hope. The line-up is an impressive one; Message from *Lieutenant Governor Peggy Flanagan (White Earth), Message from MN 2022 Book Award Author Diane Wilson (Lakota/Dakota) *Minnesota Supreme Court Justice Anne McKeig (White Earth), AIM Executive Director Lisa Bellanger and Cultural Educator (Leech Lake Band of the Ojibwe), Executive Director Women Winning Nevada Littlewolf (Leech Lake Band of Ojibwe) and Minneapolis City Council President Andrea Jenkins. This will be a hybrid event with the VIP reception an in-person event and our general admission will be accessed virtually. The VIP reception will be catered by "Owamni."Dana Thompson, co-owner of Owamni, will be entertaining our guests as she is also a Jazz singer. Asignaak, A women's hand drum will also perform. 6pm – 8:30pm. VIP reception $125 (+ General Admission $40). The VIP reception begins at 6pm. Day Block Event Center, 1103 S Washington Ave, Mpls. For info, see: wicoienandagikendan.org. *At the time of this PR speakers have not confirmed.
March 3
Winter Storytelling with Hope Flanagan and Astrid Clem
Enjoy a morning of storytelling with Hope Flanagan and Astrid Clem. Learn why many Ojibwe stories can only be told when the snow is on the ground. And hear how Hope is always on the lookout for the next generation of storytellers who will carry on this ancient tradition. Hope Flanagan (Seneca) is from the turtle clan. She is an elder who teaches about plants and wild plant gathering. She is also a Storyteller in the Native Community. She has taught and worked in the Twin Cities Native Community since the late 70's. Most recently, Hope taught in an Ojibwe Immersion classroom for ten years, and prior to that as a Storyteller for Minneapolis Public Schools in drug and alcohol prevention for six years. This is free and sponsored by a Multi Campus Grant with North Hennepin Community College and Bemidji State University: 10:30am – 1:30pm, Eastman Nature Ctr, 13351 Elm Creek Rd, Maple Grove, MN.
March 8
Native American Mounds History with Jon Quijano
Jon Quijano is an award-winning history documentary writer. His latest field research is taking place in the St. Croix River Valley, gathering knowledge about the people who have called the valley home for thousands of years. Join us for a talk on his findings and his research process. ONLINE on Zoom at: https://us02web.zoom.us/j/87469304529?pwd=TnU0SFZpd2RVWFdFeGk2UExxYjZjQT09. For info, see: https://www.wchsmn.org/event/mounds.
March 21-22
Annual ICWA (Indian Child Welfare Act) Conference
The University of Minnesota Duluth's Annual ICWA Conference for county and tribal social workers. 9am to 4:30pm each day. The conference will be held at Grand Casino Hinckley in Hinckley MN. For info, contact Karen Nichols at knichols@d.umn.edu or 218-726-8023.
April 1
Circle of Nations Indigenous Association Contest Powwow
23rd Annual contest powwow. Categories: Adult (18-54), Teen (12-17), Junior (6-11), Tiny Tots (0-5). Specials: Woodland Special Dance (300, 200, 100); Hand Drum Contest (200, 150, 100); Potato Dance 20; Drum Split – First 10 drums, 200 each. Cougar Sports Center, 600 E 4th St, Morris, MN. For info, contact: Dylan Young at 605- 488-9489 or email: Youn2535@morris.umn.edu.
April 2–5
41st Annual Protecting Our Children Conference
Each year, NICWA hosts the largest national gathering on American Indian and Alaska Native (AI/AN) child advocacy issues. With over 1,400 attendees—and growing every year—this three-day conference has become the premiere national event addressing tribal child welfare and well-being. Keynote speakers range from federal officials at the highest level of government to youth with lived experience in child welfare systems. NICWA provides meaningful programming to conference attendees, creating a space where participants can learn about the latest developments and best practices from experts in the field and from one another. Participants represent a cross-section of fields and interests including child welfare, mental health, and juvenile justice service providers; legal professionals; students; advocates for children; and tribal, state, and federal leaders. Year after year, attendees share their enthusiasm and the value of their time spent together during the NICWA conference. For info, see: https://www.nicwa.org/conference.
April 6
Dabinoo'Igan "One Community, Many Voices, Stop The Silence" fundraiser
Dabinoo'Igan is empowering the voices that are often silenced due to Domestic Violence. "One Community, Many Voices, Stop the Silence" is an opportunity for our community to come together for the victims who are silenced. Enjoy musical performances by Erik Koskinen and Band, Anishinaabeg national music award winners Annie Humphrey and Keith Secola along with the Miziiwekaamikiinang Drum Group. AICHO is expanding our culturally responsive domestic violence shelter Dabinoo'Igan to help more victims of domestic and sexual violence in our community. Mark your calendars and save the date for AICHO's first concert fundraiser, in partnership with the Ordean Foundation. All monies raised will go toward the Dabinoo'Igan Shelter expansion. For more info, see: https://ci.ovationtix.com/35679/production/1148933
April 15
32nd Annual Woodlands and High Plains Powwow
The traditional powwow is sponsored by MSUM, Concordia College, Minnesota State Community and Technical College, North Dakota State University, and North Dakota State College of Science. This year's theme is "Together We Thrive." Grand Entries are 1pm and 7pm. A meal will be served during the 5pm break. Admission for the event will be free for children five and under; $3 for youth 6-18 and adults 55 and over; $5 for adults 19-54. College Students (from Concordia College, M State, MSUM, NDSU, NDSCS) are admitted free with a valid student ID. MSUM Nemzek Fieldhouse, 1711 6th Ave. S, Moorhead, MN. For info, see: https://www.facebook.com/Woodlands-and-High-Plains-Powwow-WHPP-126720620767390.
Apr 18
38th Annual Minnesota Indian Education Association Conference
The Minnesota Indian Education Association (MIEA) Board of Directors would like to invite administrators in your school, Indian Education staff, teachers, students and AIPAC's to attend our 2023 conference. This conference attendance is integral to the Indian Education staff, Parent Advisory committee members, students, and especially those administrators who have accepted the monies for Indian Education in your district. You will greatly benefit from the information presented to align teaching and curriculum with current legislation. Early Registration begins April 18 in the evening, and the conference starts Wednesday morning. TBD: Educators Day, Apr 18 thru Apr 21. Mystic Lake Events, 240 Mystic Lake Blvd, Northwest Prior Lake, MN. https://www.eventbrite.com/e/38th-annual-minnesota-indian-education-association-conference-tickets-420081423847.
April 15 (deadline)
Lacek Group scholarships
Minneapolis-based The Lacek Group, is offering two $5,000 scholarships to two BIPOC (Black/Indigenous/ People Of Color) students, one each for a high school senior and a college student. Recipients must pursue an area of study in or related to marketing, communication, business, finance, creative arts, analytics, or computer science. Applicants must reside in Minnesota but may attend college in Minnesota or Wisconsin. The deadline for submitting an application is April 15, 2023. The Lacek Group will contact finalists for a phone or online interview. Recipients will be selected and informed by June 30. To learn more or apply, visit www.lacek.com/scholarship.