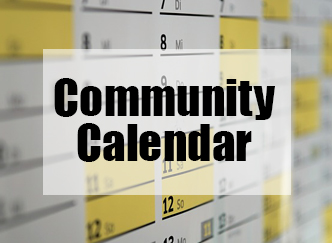 ONGOING
American Indian Group Prenatal
Expecting American Indian moms, come join us for a culturally focused prenatal care and education group at the Indian Health Board Administrative Office (2020 Minnehaha Ave S.) every Tuesday from 3 to 5pm. Refreshments will be provided, as well as, a gift card for every class attended. Choose from Oct 17 – Dec 28. Enrollment is open. Contact Amy at 612-644-9726 or email: amyarndtbuzzard@yahoo.com.
Thru March '24
The Lyrical Artwork of Jim Denomie
The Minneapolis Institute of Art will survey Jim Denomie's expansive artistic career in The Lyrical Artwork of Jim Denomie. This exhibition surveys the artist's singular vision and signature style over the second half of the artist's career, from 2007 to 2022. Jim Denomie (Lac Courte Oreilles Ojibwe, 1955–2022) drew inspiration from lived experiences, pop culture, Anishinaabe traditions, and American histories to tell compelling narratives that depict his experiences of being Native in America. The exhibition examines Denomie's creative process, tracing his ability to transform inspiration into monumental artworks. Free. MIA, 2400 3rd Ave S, Minneapolis. For more info, see: https://new.artsmia.org/exhibition/the-lyrical-artwork-of-jim-denomie.
Sept 7, 14, 21
Four Sisters Farmers Market
The Four Sisters Farmers Market is an Indigenous-focused farmers market centered on providing increased access to affordable, healthy, culturally appropriate local foods within the American Indian Cultural Corridor. Located on East Franklin Avenue in Minneapolis. All are welcome. 11am – 3pm. Native American Community Development Institute, 1414 E Franklin Ave, Minneapolis. For info, see: https://www.nacdi.org.
Sept 9
North American Indigenous Athletics Hall of Fame
The North American Indigenous Athletics Hall of Fame will recognize the inaugural 2022 and second class of 2023 inductees. By honoring and celebrating the empowered journey of these individuals and teams, the hope is their stories may inspire future generations to follow their dreams in athletics. All proceeds will offset the event expenses. 9am to 3pm. Canterbury Park Expo Center, 1100 Canterbury Rd, Shakopee. For info, contact Dr. Dan Ninham at: coach.danninham@gmail.com, or see: https://www.naiahf.org.
Sept 9
Owámniyomni Site Visit
Join Dakota tribal members for a visit to Owámniyomni (St. Anthony Falls) and Wíta Wanáǧi (Spirit Island) in Minneapolis. These sacred places have been heavily altered, but the lock at the Falls is now closed to commercial boat traffic, and there is an opportunity to reconnect with the river and restore this place in meaningful ways. The visit will include a presentation by Shelley Buck, president of Friends of the Falls and vice-president of Prairie Island Indian Community, as well as a short walking tour of the area. Food & drink provided. Check the times. https://www.eventbrite.com/e/owamniyomni-site-visit-tickets-703425232807.
Sept 10
Conference on Native American Nutrition 2023
Devoted to the food and nutrition of Indigenous Peoples. The conference on Native American Nutrition will bring together tribal and community leaders, nutrition and wellness educators, researchers and students, health practitioners, government officials, funders, and others to discuss the current state of both Indigenous and academic scientific knowledge about Native food systems, food sovereignty, nutrition, and health, and will identify new areas of work. The most cutting edge information will be presented, and networking, community building, and the formation of new collaborations among the attendees will be encouraged and facilitated. Tickets from $50 – $525. Virtual attendance also available. Presented by the University of Minnesota Healthy Foods, Healthy Lives Institute and the Oklahoma State University Center for Indigenous Health Research and Policy. If you need any assistance – please send us an email at james@stagetimeproductions.com. Mystic Lake Casino Hotel, 2400 Mystic Lake Blvd NW, Prior Lake, MN. For info, see: https://www.eventbrite.com/e/sixth-annual-conference-on-native-american-nutrition-2023-tickets-636693446237
Sept 14
MAICC Golf Tournament
The 30th Annual MN American Indian Chamber of Commerce's annual fundraiser Golf Tournament will be held at Mount Frontenac Golf Course, 32420 Ski Rd, Frontenac. To registration, see: https://maicc-30th-annual-golf-tournament.perfectgolfevent.com.
Sept 15  – 17
Mahkato Traditional Pow-Wow
51st Annual Traditional Mahkato WacipiHonoring the 38 Dakota. Every September, Native Americans from a variety of tribes congregate in Mankato's Land of Memories Park, where the Dakota people held numerous ceremonies and gatherings prior to the 1862 US-Dakota War. MC: Jerry Dearly and Bill Taylor. Arena Director: Londel Seaboy. Host drum: Maza Kute. Grand Entries: Friday at 7pm, Saturday at 1 and 7 pm, and Sunday at 1pm. The three-day event features beautiful dancing, traditional music, delicious foods, and handmade crafts. Land of Memories Park, 100 Amos Owen Lane, Mankaota, MN (High 169). Weekend entry: $7. Children 12 and under are free. Senior 60+ free. For info, see: https://www.mahkatowacipi.org.
Sept 20
Patricia Ningewance
Welcome Patricia Ningewance to our new events space, the Birchbark Bizhiw, for a wonderful conversation to celebrate her new handbook Gaagiigidodaa. Patricia is the author of Survival Ojibwe, Reclaiming our Territory Word by Word, Gookom's Language, and many others. Patricia has spent her life teaching languages both among loved ones and in the classroom. Gaagiigidodaa is a handbook designed for students and teachers to immerse themselves in the Ojibwe language. Limited to the first 60 registrants. Birchbark Bizhiw, 1629 Hennepin Ave #275, Minneapolis. https://birchbarkbooks.com.
Sept 23
Star Seeds: We Are The Star Nation
Join Missy Whiteman and Co-Producer Darren Cole for an evening of Expanded Cinema at the Bell Museum. Whiteman will show her new work, Star Seeds: We Are The Star Nation, a Virtual Reality Experience in the Whitney and Elizabeth MacMillan Planetarium. The installation centers on Arapaho, Dakota, and Anishinaabe cultures and their star knowledge, determination of human life cycles, and relationship to the natural world. Whiteman has spent a decade studying the stories and protocols necessary to share these treasured pieces of culture with a broader community, though her focus is for Native people to first be enriched with a representation of themselves and their cosmic mastery. The Bell Museum offers free admission to all indigenous people. 7-10:30pm. Bell Museum, 2088 Larpenteur Ave W, St Paul. For info, see: https://www.bellmuseum.umn.edu/event/after-hours-star-seeds.
Sept 23
Powwow for Hope
Dancing for Life, Love and Hope. A community healing event and fundraiser. Please join us for the 12th Annual Powwow for Hope. Powwow for Hope is a nationwide fundraiser for American Indian Cancer Foundation. Proceeds benefit the Foundation's mission to eliminate cancer burdens on Native people through improved access to prevention, early detection, treatment, and survivor support. Free and open to the public. Silent auction, Jingle Dress Healing Dance, honoring Indigenous cancer survivors. Base Camp Facility, 6202 Bloomington Rd, St Paul. For info, see: https://powwowforhope.org.
Sept 23
We Are Cedar-Riverside: Native American Cultural Immersion Workshop
As part of We Are Cedar-Riverside event series, the Brian Coyle Community Center provides this unique opportunity to learn about the rich heritage of Minnesota's Native American community and their contributions to our communities today. There will be time throughout the program to ask and answer questions, as well as food. This workshop is the third of three workshops. 1 –  4pm. Brian Coyle Neighborhood Center, Pillsbury United Communities, 420 15th Ave S, Minneapolis.
Sept 25
Marcie Rendon
Join us for a special event with award-winning author and poet Marcie Rendon. This is a rare chance to hear directly from an author who has made a significant impact on the world of literature. 1 – 3pm. There is no cost for the event, but you must reserve your spot at northwoodsartscouncil.org. Union Congregational Church401 Lake Ave, Hackensack, MN. For info, see: https://www.exploreminnesota.com/event/afternoon-marcie-rendon/30829.
Sept 26
Campus Club of the U of MN for BIPOC/AI
Please join us for our annual BIPOC/AI Faculty and Staff Welcome and Reception! The reception will be a social gathering for Black, Indigenous, and people of color (BIPOC) and American Indian faculty and staff at the School of Public Health to connect, network, and be in community while also being recognized for important contributions to the school. 4 – pm. Registration is required to attend. RSVP by September 23.300 Washington Avenue Southeast Coffman Memorial Union, 4th Floor, Minneapolis. For info, see: https://www.sph.umn.edu/event/bipoc-ai-faculty-and-staff-welcome-reception.
Sept 26
St. Paul – Fall Metro Indian Education Gathering
Join us for the Fall Metro Indian Education Gathering hosted at the Minnesota Humanities Center. Anyone connected to American Indian Education and/or American Indian students are welcome to attend. Lunch will be served potluck style. A main dish will be provided. Please register so we can plan accordingly and bring a side dish or dessert to share! 11am – 1:30pm. For registration and questions: registrations@mnhum.org. For info, see: https://www.mnhum.org/event/fall-metro-indian-education-gathering.
Sept 27
An Evening with James Vukelich Kaagegaabaw
An evening with James Vukelich Kaagegaabaw, author of The Seven Generations and The Seven Grandfather Teachings. Join us for an evening with James Vukelich Kaagegaabaw, who will discuss the inspiration behind his new book, and will do a short reading and answer audience questions. Birchbark Books and Native Arts 7:30 – 9pm Birchbark Bizhiw, 1629 Hennepin Ave, #275, Minneapolis. For info, see: https://birchbarkbooks.com.
Sept 29
Night of Remembrance, Honoring, Encouragement, and Acknowledgement
We invite you to join us in offering song, dance, and prayer to remember, honor, and encourage Indian boarding school survivors and those who never came home. We will gather from 6-8pm at Anishinabe Academy. There is free parking on site. If you are a boarding school survivor, we invite you to come be honored by the community. Anishinabe Academy, 3100 E 28th St, Minneapolis MNFor info, see www.boardingschoolhealing.org or email: info@nabshc.org or 612-354-7700.
Sept 29 – Oct 1
Winona Dakota Gathering Homecoming & Powwow
The Winona Dakota Gathering Homecoming & Powwow is an annual event for families of indigenous and local populations around the region. It is held in Unity Park at the East end of Lake Winona. Unity Park, 860 Parks Ave, Winona, MN. For info, see: https://winonadakotaunityalliance.org.
Oct 1 (deadline)
Democracy is Indigenous Call for Artists
The NUIFC is thrilled to announce the return of our Democracy is Indigenous Call for Artists as we search for the next piece of artwork that elevates the urban Native Vote! We are looking for submissions of digital artwork which capture the essence of "Democracy is Indigenous" and that can be featured nationally in marketing materials and shared with our cohort of urban Indian non-profits. The contest winner will recieve a cash prize of $3,000. Submit a piece of digital artwork by October 1st. Artists may submit up to three pieces of art. For more info, email: Riof@nuifc.org.
Oct 1
Robert Mirabal
The Cedar Presents An Evening with ROBERT MIRABAL & RARE TRIBAL MOB TRIO. Robert Mirabal is an internationally respected Pueblo musician and Native American flute player. Doors open: 7pm, Showtime: 7:30pm. All Ages. $22 Advance, $27 Day of Show. This is a seated show with general admission, first-come-first-served seating. The Cedar is happy to reserve seats for patrons who require special seating accommodations. General Admission tickets are available online. The Cedar Cultural Center, 416 Cedar Ave S, Minneapolis. For info, see: https://www.thecedar.org/listing.
Oct 10
UROC Community Day 2023
Celebrate University-community partnerships at UROC's annual Community Day open house with engaging displays, live music, food by local chefs, official UROC swag, and more. Visit with UROC's University researchers and their community partners, meet Goldy Gopher, and engage in live storytelling with local artists. The event is free and open to the public. 3 – 7pm. Robert J. Jones Urban Research and Outreach-Engagement Center, 2001 Plymouth Ave N, Minneapolis. For info see: https://uroc.umn.edu/news-events/uroc-community-day-2023-3-7-pm-tuesday-october-10.
Oct 12
Anishinaabe Museum of Treaties and Culture Opening
The Anishinaabe Museum of Treaties and Culture is taking form in downtown Park Rapids, Minn. in the old Carnegie Library, which also was the former site of the Enbridge office for the Line 3 tar sands oil pipeline project. The museum will open two years after the controversial Line 3 went into operation in the heart of ceded Treaty territory. Giiwedinong's permanent features include Anishinaabe treaties with Indigenous nations and colonial nations, from the One Dish One Spoon Treaty to the l867 Treaty with the Anishinaabe. The museum's grand opening will feature a prominent Water Protector exhibit with numerous photos, plus stories and narratives from the Water Protector movement. Anishinaabe Museum of Treaties and Culture, 101 2nd Street W, Park Rapids MN.
Oct 16
Native American College Fair
The Native American College Fair provides a setting that allows students to have meaningful conversations with representatives about college life, admission & financial aid. As of 2021 all colleges & universities participating in the Native American College Fair must offer Native American specific supports on their campus. Limiting the schools that participate will provide future Native college students with information regarding schools currently offering support specifically for them. 7 am – 12pm. Minnesota History Center, 345 W Kellogg Blvd, St Paul. For info see: https://tinyurl.com/26cumh4u or email: nativeamericancollegefair@gmail.com.