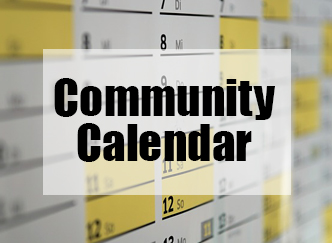 Thru Sept 2020
Julie Buffalohead Exhibit
Julie Buffalohead (Ponca Tribe) creates visual narratives told by animal characters that have personhood, agency, and individuality. Buffalohead connects the mythical with the ordinary and the imaginary with the real, offering a space to which viewers can bring their own experiences. She coaxes us to discover additional layers of meaning—social, historical, political, personal—using metaphor, wisdom, and wit. Buffalohead is a recipient of the Guggenheim Fine Arts Fellowship, the Joan Mitchell Foundation Painters and Sculptors Grant, and the McKnight Foundation Fellowship for Visual Arts, among others. Minneapolis Institute of Art, 2400 Third Ave S, Mpls. For info, call 888-642-2787 or: visit@artsmia.org.
Dec 2, 9, 16, 23
Medicine Wheel
Open Alcoholics Anonymous meetings. We work Steps and Traditions according to the month. Free. No child care provided. Mondays from 6pm to 7pm. Gichitwaa Kateri Church, 3045 Park Ave S, Mpls (use parking lot entrance). For info, contact Betty at 612-387-4463 or Shawn at 612-824-7606.
Dec 3, 10, 17
Hoop Dance Lessons
Hoop Dance Lessons taught by Lumhe Micco Sampson (Seneca/ Muskoke Creek). All ages and levels of learners are welcome to join. No registration is required. Lessons are free. Children must be accompanied by an adult. 5pm to 6:30pm. Every Tuesday until Jun 30, 2020. MAIC, 530 E Franklin Ave, Mpls. For info, see: https://www.facebook.com/events/2438246512962194/
Dec 3, 10, 17, 24, 31
Sa Miikana (Red in Dakota Road in Ojibwe)
Open Alcoholics Anonymous meeting from 7pm to 9pm. Free. No child care provided. Minnesota Chippewa Tribe Building, 1308 E Franklin Ave S, Mpls. For info, contact Betty at 612-387-4463 or Joshua at 612-979-3955.
Dec 3, 10, 17
Community Drum and Dance
Drum and Dance Practice welcomes all levels of singing and all categories and levels of dancers. We meet weekly on Tuesday from 6:30-8pm in the gym at the Minneapolis American Indian Center. All ages are welcome to join, there's no registration required and we encourage Native youth ages 8-18 and their families to participated. This activity is free and children must be accompanied by an adult. Every Tuesday until June 30, 2020. MAIC, 1530 E Franklin Ave, Mpls. For info see: www.facebook.com/events/ 632554763936796. Dates for January are:
•Jan 7, 14, 21, 28.
Dec 3 thru Feb 2
Foresight – 20 years of Mitakuye Oyasin
Foresight is a retrospective exhibition highlighting the past 20 years of artists that have been featured at All My Relations Arts Gallery. Bringing together 20 invited artists, many of whom began their careers within the All My Relations Arts Gallery, to celebrate the foresight of gallery founder, Shirlee Stone. With the mission to raise the visibility and value of Native American art as well as represent the diversity and strength of the artists it represents, All My Relations Arts Gallery has explored the Native experience of the past, present, and future. Artwork ranging from the artist's favorite piece, the one that changed their career, and exploratory work, Foresight is an alumni event celebrating 20 years of contemporary Native artists. In the words of past curator Heid Erdrich, "We are all related, between people and across generations." Featuring works by Dyani White Hawk, Rory Wakemup, Graci Horne, Jim Denomie, Gwen Westerman, Andrea Carlson, Gordon Coons, Aza Erdrich, Jonathan Thunder, and more. All My Relations Arts, 1414 E Franklin Ave, Mpls. For info, see: http://www.allmyrelationsarts.com. Events include:
• Dec 5: Opening reception, from 6pm to 8pm.
• Dec 18: Coffee with the curator, 10am to 11am.
• Jan 11: Family Day, 12 – 3pm.
• Jan 25: a Reunion Galla, 6pm to 10m. (Location TBD)
• Jan 20: Curators Reflection Night, 6pm to 8pm.
Dec. 6
MAICC's 32nd Annual Dinner
Join us to celebrate the launch of the Purchasing Power Initiative at the MAICC's 32nd Annual Dinner!  As usual, it will be the best time of the year to connect with friends and colleagues and enjoy amazing entertainment. We have many special guests and a showcase of talent invited. 4:30pm to 8pm. Mystic Lake Hotel and Casino, 2400 Mystic Lake Blvd, Prior Lake, MN. For info, see: https://www.maicc.org.
Dec 6, 13, 20, 27
On The Red Road
Open Alcoholics Anonymous meeting, narcotics anonymous meeting, 12 Step, Al-anon, Big Book. Women- or men-only meeting upon request. Tuesdays from 7- 9pm. Free. No child care provided. MAIC, 1530 E Franklin Ave, Mpls. (Use parking lot entrance. Auditorium 2nd floor.) For info, contact George 612-346-2920
Dec 6 thru Feb 28
Watermark Akinomaage – Teaching from the Earth
Interpreter, educator, learner are three words that describe the lens Vern Northrup (Fond du Lac Band Ojibwe) looks through when photographing the world. Akinomaage, Teaching from the Earth, is the Ojibwe word for what Northrup seeks to do with his photography. As an interpreter, educator and learner, Northrup wants to gain knowledge from the earth. Using only the camera on his smart phone, Northrup captures the setting of where he grew up, creating a nostalgia for those familiar with the area, and a curiosity for those who aren't. He uses photography as a tool to educate both himself and the viewer about the rhythm of nature, the preservation of tradition, and the relationship between resilience and sustainability. Northrup recognizes the ability of the land to act as a narrator and uses photography to reveal the story in landscapes. Exhibit Opening on Dec 6: Watermark Art Center will hold an opening reception for "Akinomaage – Teaching from the Earth" from 5 to 7pm, Northrup speaking at 6pm. "Akinomaage' will run from December 6 through February 28, Watermark is free and open to the public. Watermark's Miikanan Gallery, 505 Bemidji Ave N, Bemidji. For info, see: watermarkartcenter.org or call 218-444-7570.
Dec 7
MN History Center's Free Family Day
Attend a free family day at the Minnesota History Center from 10am to 5pm. Musician Mitch Walking Elk will perform. Hoop dance demonstrations, traditional games, birch bark biting and more are scheduled. MN History Center, 345 Kellogg Blvd, St. Paul. For more info, see: www.mnhs.org/ourhome.
Dec 7, 8, 14, 15
Indigenous Artisans Holiday Art Market
Art, blankets, jewelry, apparel, gifts and more. Great food and fry bread at Dorene's Cafe. Dec 7th and Dec 14th from 10am to 4pm. Dec 8th and Dec 15th from 1pm to 4pm. All Nations Church, 1515 E 23rd St, Mpls.
Dec 9, 12
Santa Family Photo Day
Stop by Native Santa's workshop for your free annual holiday photo. We'll have games, prizes, holiday treats and giveaways for the whole family! Dec 9th from 12 to 5pm; and Dec 12th from 11am – 1pm. Floor 3 in Assembly Room. First-come, first-served, so get there early! For info, call 612-721-9838. IHB, 1315 E 24th St, Mpls. For info, see: indianhealthboard.com or email: info@ihb-mpls.org.
Dec 11
Empower Our Own Open House
Bdote Learning Center is proud to present our new teaching internship project: "Empower Our Own: For the Next Generation" during an open house event at Bdote Learning Center. This three year project aims to increase the number of Dakota and Ojibwe language and culture teachers in the Twin Cities area by pairing up prospective teacher interns with mentor teachers to build skills and gain experience in language teaching, immersion teaching, and the teaching of traditional skills. The Project Director, Liz Cates, will provide an informational presentation on the project as well as provide the initial application for interested individuals. No cost. Appetizers provided. 5pm – 7pm. Bdote Learning Center, 3216 E 29th St, Mpls. For info contact Liz at 612-729-9266 or Elizabeth@bdote.org.
Dec. 13
The Circle's Native Author's Fundraiser: Marcie Rendon
Join The Circle for our annual Native Authors Breakfast Fundraiser. This year Marcie Rendon will be the guest speaker. Rendon is a citizen of the White Earth Nation. Her novel, Girl Gone Missing (Cinco Puntos Press) is the second in the Cash Blackbear series. The first, Murder on the Red River (2017 Cinco Puntos Press) received the Pinckley Women's Debut Crime Novel Award 2018. It was a Western Writers of America Spur Award Finalist 2018 Contemporary Novel category. Her two nonfiction children's books are Pow Wow Summer (MN Historical Press) and Farmer's Market: Families Working Together (CarolRhoda). With four published plays she is the creative mind of Raving Native Theater. 8am to 9am. Doors open at 7:30am for coffee and music with the Asiginaak Women's Drum Group. Suggested donation $35. All Nations Indian Church, 1515 E. 23rd St., Minneapolis. RSVP to: 612-722-3686 or thecirclenews@gmail.com.
Dec 13
Vendor Day
Art, crafts, and all kinds of gifts will be available. Bring mittens, hats, and scarves to add to the mitten tree for families in need. Coffee and Christmans treats will be available from Native Blends coffee shop. 10am to 2pm. MIWRC, 2300 15th Ave S, Mpls. For info, see: www.miwrc.org or call 612-728-2000.
Dec 16 (deadline)
New Keepseagle Fast-Track Grants
First Nations' Keepseagle Fast-Track Grants to Support Native Farmers & Ranchers expects to award two different series of grants. Through the Native Farmers & Ranchers Organization Grant, First Nations expects to award 18 to 20 grants averaging $30,000 to organizations in Native communities, with the goal of growing and/or expanding direct services that serve or directly collaborate with Native American farmers and ranchers. And, the Native Farmer & Rancher Shared Equipment Grant will also award 10 grants averaging $10,000 to organizations in Native communities with the same goals, however priority will be given to projects aimed at expanding community access to shared equipment made available to Native farmers, ranchers, and producers who are increasing capacity, revenue and other positive farm outputs that will grow farmer capacity and Native farm and ranch operations. Selected grantees under these opportunities must use the funding to support projects in Native communities with the goal of growing and/or expanding services or programs to Native American farmers and ranchers. For grant app, see: https://www.firstnations.org/grantmaking/#grant-opps.
Dec 27
Traditional Men's Gathering and Dinner
Urban White Earth Substance Abuse Program Traditional Men's Gathering /Dinner. Open to males 12+ with adult. Dinner is at 5pm, 6pm program begins, with keynote speaker at 7pm. Door prizes. This event happens every last Friday each month. 212 W Franklin Ave, Mpls. For info, contact David Goodman at 612-813-1586 or dave.goodman@whiteearth-nsn.gov.
Dec 27-28
Ojibwe Language Symposium
Language Symposium – Everyone Welcome! Gidinwewininaan – Mii iw epiitendaagwak (Our language is most highly valued). This year's Ojibwe Language Symposium will offer three strands of language learning: A nurturing level for beginners; An intermediate level for practitioners; and An immersion level for fluent speakers. The Ojibwe Language Symposium is a family oriented, collaborative, community event where language holders and learners can come together. Dec 27th: 5pm to 10pm. Dec. 28th: 7am to 8pm. Fond du Lac Tribal & Community College, 2101 14th St, Cloquet, MN. For info, see: https://mnscu.rschooltoday.com/public/costoption/class_id/139344/public/1/sp.
Jan 10
Cultural Heritage Grants
The Minnesota Historical Society seeks applications for small grants (up to $10,000 requested) in the Minnesota Historical and Cultural Heritage Grants program to preserve and enhance access to the state's historical and cultural resources and support projects of enduring value to history and historic preservation statewide. Small grants (requested funding of $10,000 or less) are awarded four times a year, and the next upcoming application deadlines are January 10, and April 10, 2020. Eligible projects fall into two categories: history projects and historic preservation projects. Applicant organizations must be located in Minnesota and be a nonprofit 501(c)(3), state or local government unit, federally-recognized tribe or educational institution. First-time applicants are encouraged to carefully review what is needed to get ready to apply, the application instructions and to contact the staff of the Minnesota Historical Society's Heritage Preservation Department. They will offer technical advice in their areas of expertise, help decide what to apply for, and advise on shaping applications. The grants program is made possible by the Clean Water, Land and Legacy Amendment through the vote of Minnesotans on Nov. 4, 2008. For info,see: http://www.mnhs.org/preservation/legacy-grants.
Jan 11
Dakota & Ojibwe Winter Sky Family Day
When the days are short, we have an opportunity to spend more time exploring and enjoying the night sky. Join educators from the Native Skywatchers program to learn more about Dakota and Ojibwe star maps and constellation guides. View a large Dakota star map in the exhibit Our Home: Native Minnesota, and then learn how to find those constellations in the night sky. Plus enjoy art activities, large-format images from MNHS Press children's book The Forever Sky, and fun for the whole family. 10am – 5pm. Minnesota History Center, 345 W Kellogg Blvd, St Paul. Included with $6-12 museum admission/MNHS members free. For info, see: http://www.mnhs.org/media/news/11681.
Jan 27 (deadline)
Next Step Fund Grant Workshops and Changes
The Next Step Fund, made possible by the McKnight Foundation, provides project grants up to $5,000 to artists, creators, and makers in any discipline for the purpose of career development and artistic achievement. Applicants may be at any stage of their career, but must demonstrate achievement in their artistic field and have a history of public presentation or community contribution. This is a highly competitive program and to help applicants, MRAC offers grant workshops and, new this year, we are also offering draft review of applications before the Monday January 27, 2020 deadline. Sign-up for a workshop or reach out for sample grants and draft support. More information is available at https://mrac.org/grants/next-step-fund. Upcoming workshops in the community include:
• Dec 5: 3:30pm — 5pm, In Progress in Saint Paul
• Dec 11: 10am — 11:30am, Off-Leash Art Box in South Mpls
• Jan 6: 6pm — 7:30pm, UROC in North Mpls
• Jan 7: 2pm — 3:30pm, All My Relations Arts in Mpls
• Jan 8: 4pm — 5:30pm, Arts Consortium of Carver County Arts Center in Victoria
• Jan 11: 12pm — 1:30pm, Merriam Park Library in Saint Paul. This workshop will be ASL interpreted and Live Captioned.
Feb 15 (deadline)
STEP UP Program
The STEP UP Program is for Native American/Alaska Native 11th and 12th grade high school students. This is a paid summer research experience. Students have the opportunity to conduct research in their hometown. Additionally, at the end of the program they get to travel (all expenses paid) to the National Institutes of Health to present their research to their peers and researchers, in Bethesda, Maryland. The Application portal is open and will remain open until February 15, 2020. Paper applications are available upon request. Access to the online application can be found at: http://bit.ly/STEPUP2020.