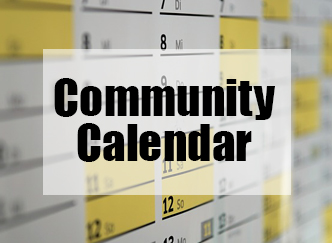 Thru Jan 8
Narwhal: Revealing an Arctic Legend
The narwhal, with its unique spiral tusk, has inspired legend in Inuit society and fascinated people across cultures for centuries. Narwhal: Revealing an Arctic Legend dives deep into the narwhal's Arctic world to explore what makes this mysterious animal and its changing ecosystem so important. Activities & Special Programming: Test your knowledge and learn more about teeth, tusks, and how animals use them at a new hands-on gallery cart, Tooth vs Tusk; and Take a closer look at the narwhal's Arctic neighbors with special specimens, such as a walrus skull, polar bear skull, and bowhead whale baleen, on display in the Touch & See Lab. The exhibit showcases the way Inuit communities and Smithsonian researchers have come together to help us better understand both narwhals and the changing Arctic impacted by climate change. (The Bell Museum waves general museum and planetarium show admission for all Indigenous peoples.) Film Screening and Discussion. For more info see: https://www.bellmuseum.umn.edu/narwhal-revealing-an-arctic-legend.
Thur Jan 27
ICHO Art Gallery
AICHO Galleries is honored to host AICHO's first art exhibition of 2023 with Brave Art Youth Exhibition. This exhibition will showcase 2D and 3D artwork from nineteen youth! This art reception is part of a series of events starting on January 9 organized by the Duluth Human Trafficking Committee in recognition of Human Trafficking Awareness Month. The theme for this show is Healing Through Community and the youth will share visually "what bravery means to them." Youth artists include: Tatyana Sanders, Anastasia Keeler, Nimise Martin, Nishiime Martin, Nevaeh Hardy, Sylva Hanson, Jozalynn Thompson, Preston Conway, Patience Thompson, Elijah Kot, Aiyanna Hellman, Victoria Marro, Gia Charging Hawk, Ayeden Diver Anderson, Kendal Kot, Mosgaadace Casuse, Pearl Swanson, Max Defoe, and Natalia Shinkle. There will be 22 artwork pieces on display and some will be for sale. The exhibit runs until Jan. 27. Dr. Robert Powless Cultural Center Art Gallery, 212 W. 2nd Street in Duluth, MN. https://www.aicho.org
Jan 9
Public Speaking for Native Professionals class
Presented by New Native Theatre. Calling all Native professionals who find their career paths lead them to public speaking on behalf of their organizations, communities, and for professional duties. Learn some basics to improve your presentation as a speaker, voice quality, and delivery of information to give more engaging speeches and to feel more confident in your role as a spokesperson. We'll also walk through protocols of introducing yourself in your Native languages. 6pm-8pm, Division of Indian Work, 1001 E Lake St, Mpls. For info, contact: noreen@newnativetheatre.org. Tuition for classes is pay-what-you-can, with the suggested price of $150. To sign up, send an email to charli@newnativetheatre.org. See NNT website for upcoming class info:
• Jan 24 & 31 – Intro to sound management with Wave Fernandez, via Zoom. Learn the basics of sound design.
• Feb 7 & 21 – Intro to Stage Management
• March 6 – Intro to Stage Carpentry, followed by independent apprenticeship
• March 28 Apr 4, 11 – Backstage Basics
• May 20 – Acting & Singing for Native Musical Theater
• July 10-14 – Native Theatre Youth Camp
Jan 14 – Feb 18
Gaa-miinigoowiziyan – What We were Given
The exhibit showcases cultural knowledge and art forms revitalized by their organization and their Anishinaabe connections spanning the United States and Canada. The exhibit will be on display through February 18 in Watermark's Miikanan Gallery. Manidoo Ogitigaan is a Native grassroots organization based in Bemidji, Minnesota with connections spanning throughout the United States and Canada. Together with the Great Lakes Lifeways Institute based out of Michigan and Obaashing University, they teach, share and relearn land-based life skills that include birch bark canoe building, basketry, woodworking, and weaving.  Manidoo Ogitigaan and Great Lakes Lifeways Institute work together to revitalize art forms and cultural knowledge in a meaningful way while bridging gaps and building lasting relationships to rebuild a cultural legacy for generations. A reception for the artists and allies of Manidoo Ogitigaan and their exhibit Gaa-miinigoowiziyan – "What We were Given", will be held on Saturday, Jan 14 from 2 to 4pm at Watermark Art Center. In association with the exhibit, Mary Moose, a first language Ojibwe and Cree speaker from Nishnawbe-Aski Nation, Ontario Canada, will present Ojibwe Storytelling on February 3 from 6 to 8pm, and Ojibwe Star Knowledge with Joseph Sutherland on February 4 from 1 – 3pm at Watermark. There is no registration required nor charge to attend these events. Visit WatermarkArtCenter.org for detailed information. Watermark galleries are free and open to the public Monday – Saturday from 10 to 5pm and located at 505 Bemidji Avenue N, Bemidji, 218-444-7570. https://watermarkartcenter.org
Jan 21st (deadline)
Crazy Horse Memorial Cultural Programs Opportunities
The application process for Native American artists, performers, and culture bearers looking for opportunities to exhibit at the Crazy Horse Memorial in SD, and share their artistic talents and cultural knowledge for the 2023 season, is open. There are five different cultural programs that can be applied to: Artist in Residence, Gift From Mother Earth Native and Western Art Show and Sale, Living Treasures, Performers & Storytellers, and Talking Circle. The Cultural Program applications are due January 21st. See website for other deadlines and opportunities. For info, email: culturalprograms@crazyhorse.org. Or see their website at: https://crazyhorsememorial.org/visit/special-events.
Jan 27
How Tribal Nations Can Lead the Way to a Renewable Energy Future
Join us for a conversation between Solar Bear founder and CEO Robert "Bob" Blake and Indigenous Energy Initiative founder Chéri Smith on the different ways tribal nations can lead and benefit from pursuing renewable energy as an economic and environmental driver for their community and the wider world. Panelists: Robert Blake is a tribal citizen of the Red Lake Band of Ojibwe Indians, and the Founder and CEO of Solar Bear, pronounced "Gizis-o-makwa" in Ojibwe. Robert is the Executive Director of Native Sun Community Power Development, a Native-led non-profit that promotes renewable energy, energy efficiency, and an equitable energy transition through education, workforce training, and demonstration, as well as Chief Operating Officer of Indigenous Energy Initiative. Robert is a graduate student enrolled in the University of Minnesota's Carlson Executive Master of Business Administration (CEMBA) program. Chéri Smith founded IEI in 2016 (formerly Covenant Tribal Solar Initiative). Her experience in mitigating climate change and restoring economies with the power of renewable energy spans two decades. Her focus areas are solar capacity building, project and program development, policy, finance, and workforce development. A descendant of the Mi'Kmaq tribe of Maine/Canadian Maritimes, she has made it her life's work to leverage this expertise for the benefit of Indigenous American communities. 4 – 5pm. American Swedish Institute, 2600 Park Avenue Minneapolis. https://asimn.org.
Jan 29
Climate Heroes in Your Neighborhood
Launch and celebration of Twin Cities solutions stories featuring the stories and voices of changemakers from across Minnesota. Hosted by Project Drawdown's Matt Scott and featuring the stories and voices of changemakers from Appetite for Change, Change Narrative, Hourcar Evie, Minnesota Interfaith Power & Light, Minnesota Waste Wise, Native Sun & Solar Bear, Repowered, Twin Cities Habitat for Humanity ReStore, and UNIDOS MN. To create the future we want, diversity, equity, inclusion, and justice are paramount, both in the Twin Cities and in the climate world overall. Join us for the launch of Drawdown's Neighborhood: Twin Cities, an episodic climate solutions short documentary series about passing the mic to changemakers who often go unheard. We will introduce you to the nine local changemakers featured in the series, giving you a window into how you—and everyday people from diverse backgrounds in Minneapolis, St. Paul, and beyond—can be part of solutions. Get a sneak peek at these episodes before they premiere globally, and celebrate how the Twin Cities is helping the world reach drawdown—the point in time when greenhouse gasses start to steadily decline. 7:00 PM. Parkway Theater, 4814 Chicago Ave, Minneapolis. https://theparkwaytheater.com.
Feb 11-12
Cherish the Children Traditional The 24th Annual Cherish the Children Traditional Powwow will be on Saturday and Sunday at Johnson Senior High School. For questions, email admin@adycenter.org. American Indian Craft Vendors, please email maricella.pacheco@adycenter.org.
Feb 13
Tapping History: Lake Minnetonka as a Native American Place
Part of the ELMHS Winter/Spring 2023 Events collection. Paul Maravelas will share a history of Native People at Lake Minnetonka. Lake Minnetonka has been a productive hunting, fishing, and gathering area for more than ten thousand years. Paul Maravelas will discuss sites connected with ancient American Indian people as well as sites connected with the Dakota Indians of the 1800s, including ancient earthworks, sugar and wild rice camps and the Dakota sacred site at Breezy Point (or Spirit Knob) Doors open at 6:00 pm and seating is first come, first seated. Free registration is required and there is a $5.00 suggested contribution. https://www.eventbrite.com/e/tapping-history-lake-minnetonka-as-a-native-american-place-tickets-491306740687
Feb 25, Apr 22
Upper Mississippi Academy Open House
Your student will thrive here. Find out how by visiting us during an Open House. A public charter school located in St. Paul, Upper Mississippi Academy is a collaborative community engaging lifelong learners in active, authentic experiences. If you're looking for a vibrant, pioneering, experience-based charter school with a growing student body, UMA could be for you. UMA will be hosting open houses for prospective students, their families and the community on December 10th, February 25th, April 22nd and June 3rd. 9am – 3pm. For info contact: recruitment@umissacademy.org.
Mar 2
Honoring Language Warriors : An evening of inspiring words
Wicoie Nandaginkendan, a Dakota and Ojibwe language immersion preschool will host an evening of inspiration and hope. The possible line-up (not all are confirmed): Message from Lieutenant Governor Peggy Flanagan (White Earth), Message from MN 2022 Book Award Author Diane Wilson (Lakota/Dakota) Minnesota Supreme Court Justice Anne McKeig (White Earth), AIM Executive Director Lisa Bellanger and Cultural Educator (Leech Lake Band of the Ojibwe), Executive Director Women Winning Nevada Littlewolf (Leech Lake Band of Ojibwe) and Minneapolis City Council President Andrea Jenkins. This will be a hybrid event with the VIP reception an in-person event and our general admission will be accessed virtually. The VIP reception will be catered by "Owamni." Dana Thompson co-owner of Owamni will be entertaining our guests as she is also a Jazz singer. Asignaak, A women's hand drum will also perform. Wicoie Nandaginkendan is the first indigenous urban preschool immersion program created in Minneapolis. Wicoie Nandaginkendan offers a half day immersion experience comparable to the preschool lessons in the English classrooms but they are taught entirely in Dakota or Ojibwe languages. Tickets: VIP reception $125 (+ General Admission $40. The VIP reception begins at 6pm. Day Block Event Center, 1103 S. Washington Ave, Minneapolis. wicoienandagikendan.org for ticket information. 6:00 PM – 8:30 PM CST. https://www.eventbrite.com/e/honoring-language-warriors-an-evening-of-inspiring-words-tickets-482577049947