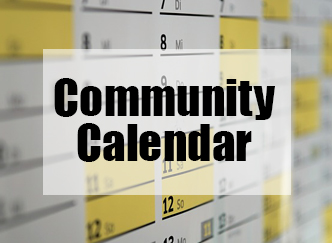 Thru July 24
Niiyo-wiij-anishinaabeg
The Duluth Art Institute, St. Louis County Historical Society, and Historic Union Depot Corporation are pleased to announce a showcase of over fifty pivotal works by three prolific artists, Carl Gawboy, George Morrison, and Joe Geshick. Each has had a profound impact on contemporary art and how each reflects and celebrates Anishinaabe life. Niiyo-wiij-anishinaabeg is from Anishinaabemowin and is closely translated into "Four Friends." The four friends include the three artists and a space holder for you, the viewer to become a part of the relationship the artists all have in common, creating art to build community and relationships among humanity. As you explore each unique piece, you are invited to reflect on your path as you experience "traveling with friends together" (wiijiiwaagan). Niiyo-wiij-anishinaabeg (Four Friends) will include sketches by Joe Geshick and George Morrison as the blueprints for what would become their master works and signature styles. Carl Gawboy includes eight new works on paper that storyboard the artists first major book project, set to be released in Fall 2018. These three Anishinaabe artists, with a long history as artists and friends, have never been shown together before. Their work represents a true shift in contemporary art that forged the pathway for today's Anishinaabe artists. A closing reception will take place on Tuesday, July 24, 6-8 pm to include a larger program with pipe ceremony, feast, speakers, and presentation of gifts. The Great Hall in the Depot, 506 West Michigan St, Duluth, MN. For info, see: www.duluthartinstitue.org or call 218-733-7560.
Thru Sept. 2
Every Spirit Tells a Story
Chholing Taha is a Cree First Nations artist based in Anoka, MN who uses Native imagery to express both contemporary issues and Indigenous stories. Solitude and wilderness have been a loyal companion throughout her lifetime. Taha draws on symbols from tribes from the Northwest coast, where she is originally from, as well as the Great Lakes tribes, including Ojibwe Woodland. It is her wish to instill a sense of mystery within anyone who views her work and discover that sacred place within each Spirit that beats together as one heart. These narratives find themselves with one hand holding the past bringing the new insights toward the hand holding the future. Artist Talk: July 12, 6-9pm. George Morrison Gallery, 506 W Michigan St, Duluth, MN. For info, call 218-733-7560 or see: https://duluthartinstitute.org/Upcoming-Exhibitions.
Thru Sept. 3
Patriot Nations: Native Americans in Our Nation's Armed Forces Exhibit
"Patriot Nations: Native Americans in Our Nation's Armed Forces," exhibit explores the stories of Native men and women in the military throughout history. Created by the Smithsonian's National Museum of the American Indian, this banner exhibit shares how Native people have fought in every major U.S. military encounter from the Revolutionary War to the current conflicts in the Middle East. It also includes additional banners developed by MNHS about Native people's military involvement in Minnesota and the surrounding area. The exhibit is free and open to the public during regular museum hours. Mille Lacs Indian Museum and Trading Post, 43411 Oodena Dr, Onamia, MN.
Thru Sept. 3
Mazinaakizige: American Indian Teen Photography 
This exhibit in the Irvine Gallery showcases the work of young Native American artists who came together over 12 weeks to learn the process of digital photography in a guided, supportive and culturally sensitive environment. The artists will show a selection of photographs that empowers their indigenous identity. This exhibit is the culmination of an MNHS partnership program with Two Rivers Gallery. Free, museum admission not included. Minnesota History Center, 345 W. Kellogg Blvd, St. Paul, MN. For info: www.mnhs.org/event/3125.
Thru Oct. 2019
Horse Nation of the Ochéthi Šakówiŋ
All My Relations Arts presents Horse Nation of the Ochéthi Šakówi, an exhibition that explores how horses shape the history, spirituality, and culture of the Dakhóta, Nakhóta, and Lakhóta (Dakota, Nakota, and Lakota) people, collectively known as the Ochéthi Šakówiŋ (Seven Council Fires). The exhibition features paintings, textiles, film, and beadwork—by nationally renowned contemporary Native American artists. On view from June 7th, 2018, through October 10th, 2019. Minneapolis is the final stop of this national touring exhibit and parts of Horse Nation will be on view throughout the summer at Two Rivers Gallery and Minneapolis Institute of Art. All My Relations Gallery, 1414 E Franklin Avenue, Mpls. For info, call 612-235-4970 or see: www.allmyrelationsarts.com.
July 5-6
Takoda Institute ServSafe Food Manager Training
SafeServ is a program created by the National Restaurant Association. The certification verifies that a manager or person-in-charge has sufficient food safety knowledge to protect the public from foodborne illnesses. Topics covered include: How foodborne illnesses occur; How personal hygiene impacts food safety; Safe food preparation and storage practices; and Safe facilities and pest management. 9:30am -4:30pm. Free. AIOIC, 1845 E. Franklin Ave, Mpls. RSVP with Steph Nick at stephanien@takoda.org or 612-341-3358, x126.
July 6
Takoda Institute IT Exploration Workshop
This 4 hour workshop is designed to give you more information on networks, hardware, software and computer security, all while learning more about Takoda's Computer Support Specialist 9 month training program. 12pm-4pm. Free. AIOIC, 1845 E Franklin Ave, Mpls. RSVP with Steph Nick at stephanien@takoda.org or 612-341-3358, x126.
July 7, 21, Aug. 4, 18
Jeffers Petroglyphs
Amid the prairie grasses are islands of uncovered rock, where American Indian ancestors left carvings — petroglyphs — of humans, deer, elk, buffalo, turtles, thunderbirds, atlatls, and arrows. They tell a story that spans more than 7,000 years. Explore the rock face in bare feet in the evening to see petroglyphs off the regular path when the lighting is best to view them. Over the past several years, an extensive conservation project identified an additional 3,000 petroglyphs, which until recently have been covered in lichen. Visitors can explore on their own, but an interpreter will be available to answer questions and direct visitors to carvings. Visitors should be prepared to walk barefoot on uneven surfaces. 5-7pm. Included with $6-8 site admission/MNHS members free. For info, see: http://sites.mnhs.org/historic-sites/jeffers-petroglyphs.
July 9-10
Homeownership in Indian Country: Creating the Opportunity for Choice
Join us this summer in Minneapolis for a dynamic two-day convening on creating opportunities for housing choice in Native communities. Day I (July 9) will be held from 8am-5pm at Mystic Lake Center, 2400 Mystic Lake Blvd, Prior Lake, MN. Day I – Land Data for Promoting Reservation Business and Homeownership Development. The Department of the Interior, the Tribal-Interior Budget Council, and Center for Indian Country Development come together to discuss the importance of accurate and complete land records, efficient business processes, and the role of land status in economic development. This day will feature panels and interactive group sessions focusing on: Criticality of accurate and complete land records to Indian business and homeownership; Land data needed to support the leasing process on trust lands; Challenges to improving the quality of and access to accurate land data; Tribal innovations and solutions to land data issues. Participants will leave more familiar with land data issues and the options to address them. Day II (July 10) will be held from 8am-5pm at the Federal Reserve Bank of Minneapolis, 90 Hennepin Ave., Mpls, MN. Day II – Homeownership in Indian Country: Creating the Opportunity for Choice. The Center for Indian Country Development, Enterprise Community Partners, and NeighborWorks America continue the conversation with systems leaders to make homeownership a real opportunity and to launch the Tribal Leaders Handbook on Homeownership. This day will feature the work of the National Native Homeownership Coalition and focus on making homeownership a real choice in Indian Country: Using data to improve lending practices; Harmonizing federal policy and procedures; Modeling innovative practices; Creating real homeownership opportunities. Participants will gain clarity on larger systems-level changes needed to make trust lands available for homeownership and other community development purposes, and with a guide to real and practical steps to creating successful homeownership programs. For info and to register, see: https://minneapolisfed.org/indiancountry/events/all-events/homeownership-in-indian-country.
July 9 – Aug. 17
Takoda Institute CompTia A+ Certification Prep
Learn the skills and concepts necessary for a job in IT. You will leave with the knowledge to install, upgrade, repair, configure, troubleshoot, optimize, and maintain PC hardware and operating systems. Complete training and become eligible to take the CompTIA A+ certification. Clients must have completed CompTia IT Fundamentals or have 6 months full-time computer experience, or at least 45 credits towards an IT computer science degree.  2:30pm-5pm. Free. AIOIC, 1845 E Franklin Ave, Mpls. RSVP with Steph Nick at stephanien@takoda.org or 612-341-3358, x126.
July 10
Kwestrong Indigenous Lotus Yoga
Reclaim your inner warrior with Yoga. This 6-week yoga series is open to all community members and non-natives. All are welcome. Donations welcome. Mats are available but limited. Sign-up online or drop-in. Bde Maka Ska, at Thomas Beach in the Uptown lake area of Minneapolis. Tues – 6-7pm. For more information, contact: indigenouslotus@gmail.com or see www.indigenouslotus.com.
July 11
Urban Indian Elder's
Meeting of urban Indian elders. Community and Provider networking meeting. Coffee, fruit and cookies provided. 10am to noon. MAIC, 1530 E Franklin Ave, Mpls. For info, call 612-871-4555. Other meeting dates are:
• Sept 5 and Nov 7.
July 12, 19, 26, Aug 2
DIW Cooking Series
Classes are free. It would be great to know a general count ahead of time, but if you do not register ahead of time, you can still attend. July 12th: The outdoor kitchen – Getting the most out of your grill. July 19th: Pump up the produce – Getting your five a day the easy way. July 26th: Extending the harvest – Food preservation best practices. August 2nd: Beyond Fry bread – Decolonizing our diet. The series is held every Thursday evening from 6 – 8pm. For info, contact Diabetes Education Coordinator Eamon Goodall at 651-789-3862. Interfaith Action of Greater Saint Paul, 1671 Summit Ave, Saint Paul, MN. (Small parking lot available in back and ample street parking around the building). Closest bus lines are on corner of Snelling and Summit or Grand Ave (84 and 63 lines). Bus tokens are available upon request. For info, call 651-789-3862.
July 14
Corn Husk Doll
Learn how to make a corn husk doll to take home. Corn husk dolls are made from the outer covering of an ear of corn and are typically made during the fall. Allow an hour to make the craft. Recommended for ages 8 and up. 11am – 3pm. $6/kit, museum admission not included. Mille Lacs Indian Museum and Trading Post, 43411 Oodena Dr, Onamia, MN. For info, see: www.mnhs.org/media/news/10158.
July 16 (deadline)
Native American "40 under 40" Awards
Nominations for the 2018 Native American "40 under 40" wards are now being accepted until July 16. The National Center for American Indian Enterprise Development is pleased to announce that nominations are open for its 2018 class of Native American "40 Under 40" award recipients. Nominated by members of their communities, this prestigious award is bestowed upon individuals under the age of 40 who have demonstrated leadership, initiative, and dedication, all while making significant changes in business and their community. The winners will be announced and honored this fall. To submit a nomination, see: https://app.smartsheet.com/b/form/75fe4c1f08c544859a8b61e03da8d765.
July 20
MAIC Family Fun Night
Fun for the whole family: art activities, cultural and language activities, open gym, cooking demos, and more. Free. Children must be accompanied by an adult. Light refreshments and beverages provided. Every 3rd Friday of the month, from 6-8 pm. MAIC, 1430 E Franklin, Mpls. For info, contact Cheryl Secola at 612-879-1783. Other dates include:
• August 17, Sept 21, Oct 19, Nov 16, Dec 21.
July 21
Birch Bark Basket Workshop
Learn how to store and work with birch bark in this one-day workshop. Participants will make a large basket to take home. Registration is required three days prior to workshop. A minimum of five participants is required to host the workshop. Children under 18 must be accompanied by an adult. $40/MNHS and Mille Lacs Band members save 20%, $15 supply fee. Mille Lacs Indian Museum and Trading Post, 43411 Oodena Dr, Onamia, MN. For info, see: www.mnhs.org/media/news/10158.
July 24-26
Native American Curriculum/ Substance Abuse Prevention
An educational experience for prevention specialists and substance abuse staff of state licensed programs in Minnesota. The curriculum is also relevant for health, mental health and social work staff members, and other service providers working with Native Americans. There will be a variety of presenters throughout the training. Some of the trainers will be: Rose Robinson, Native American Curriculum Consultant for the State of MN; George Goggleye, Senior NAC Trainer. Curriculum topics include: Cultural and spiritual values (Pre-European contact); Government policies, treaties and federal laws; Prejudicial and discrimination issues; Cultural orientations and Introduction to spiritual ceremonies; Traditional family relationships; History of alcohol and drug abuse; Multiple addictions and diseases; Counseling strategies; and culturally and spiritually related assessment instruments. Certificates of Completion from the State of MN–DHS for exact number of hours you attend the training – Attendance at full training is 22 CEUs. 8:30am – 5pm. American Indian OIC, 1845 E Franklin Ave, Mpls. For info, call 612-341-3358.
July 27
Minnesota Tribal Youth Gathering
Presented by the Office of Governor Mark Dayton, all Native American youth, ages 14-24, are invited to participate in this first-ever state gathering focused on public leadership development. The Minnesota Tribal Youth Gathering is designed to empower Native American youth by helping them develop the tools necessary to be effective advocates for themselves and their communities. Participants will have the opportunity to share their stories and work together with state leaders to create a brighter future for their generation and generations to come. Hear from a nationally recognized speaker on giving and sharing, over-coming adversity, how they found success, and giving back to community. Hear from four native youth who have completed the Gen-I Challenge and made a difference in their community. Attendees can choose from one of five breakout discussions and dialogue with experts on the following issues: Culture and Language Revitalization, Health, Education, History, Self-sufficiency and Sovereignty, Youth Engagement and Public Leadership Development. To attend the Tribal Youth Gathering, Native American youth must first register for the Gen-I Challenge: Register for the Gen-I Challenge by June 30 and then Attend 2018 Minnesota Tribal Youth Gathering. To register see: https://aspeninstitute.wufoo.com/forms/zkr0zsl1m6qyvp/
July 31
Leech Lake Local Indian Council Meeting
Leech Lake Twin Cities Local Indian Council meets monthly on the last Tuesday of each month. We will spend time reviewing the needs, opportunities and services for band members here in the Twin Cities Metro Area. Reservation Tribal Council often visits the Local Indian Council to share news and answer questions. 5:30-8pm. Minnesota Indian Women's Resource Center, 2300 15th Ave S, Mpls. For info, contact Shannon Nordby at 612-229-1986 or shedb001@gmail.com.
Aug. 4
58th MLIMTP Birthday Celebration
Help celebrate the Mille Lacs Indian Museum and Trading Post's 58th birthday. Explore the exhibits, including the popular Four Seasons Room with life-size dioramas, then head next door to shop for American Indian arts and crafts at the Trading Post. Refreshments will be provided. 10am-5pm. Included with $6-10 museum admission/MNHS members free. Mille Lacs Indian Museum and Trading Post, 43411 Oodena Dr, Onamia, MN. For info, see: www.mnhs.org/media/news/10158.
Aug. 6, 7, 20, 21, 27, 28
Native American Digital Storytelling Workshop
Six Native American Digital Storytelling workshops will be held in August at the Minneapolis American Indian Center. The workshops are free and open to the public. You'll be reimbursed $20 for completing a questionnaire before the workshop, and an additional $20 for completing the actual workshop. Lunch will be provided by Gatherings Cafe. Complete a brief form online if interested in attending: https://tinyurl.com/nativestories. For more info, contact Jill Fish at fishx174@umn.edu or 716-715-4550.
Aug. 25-26
Woodland Pottery 2-Day Workshop
Learn how to dig clay, harvest the tempering agents, and construct a clay vessel. After allowing pots to dry overnight, finish the surface details and temper the clay vessel in a firing pit. A light lunch will be provided on Sunday only. The workshop runs: Saturday from noon to 4pm and Sunday from 10am to 2pm. Registration is required three days prior to workshop. A minimum of five participants is required to host the workshop. Children under 18 must be accompanied by an adult. Mille Lacs Indian Museum and Trading Post, 43411 Oodena Dr, Onamia, MN. For info, see: www.mnhs.org/media/news/10158.
Sept. 10-12
Native Men's Summit
The Minnesota Indian Women's Sexual Assault Coalition and Northwest Indian Community Development Center will co-host a holistic gathering for Native men of all ages. Free to attend. Travel scholarships available. Sanford Center, 1111 Event Center Dr NE, Bemidji, MN. For info, contact Cristine Davidson at cdavidson@miwsac.org or 651-646-4800.