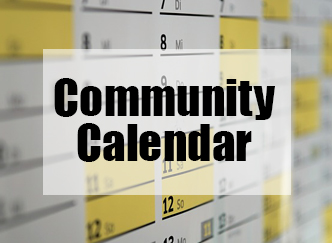 Thru Aug 17
Brad Kahlhamer's Bowery Nation+Hawk+Eagle Exhibit
Bockley Gallery announces its first exhibition of works by multimedia artist Brad Kahlhamer titled Bowery Nation+Hawk+Eagle. The exhibit coincides with a survey exhibition of Kahlhamer's work at the Minnesota Museum of American Art's new facility. Gallery Hours: Wednesday through Saturday, Noon to 5pm. Bockley Gallery, 2123 W 21st St (west of Lake of the Isles, near Franklin), Mpls. For info, contact 612-377-4669 or information@bockleygallery.com.
Thru Aug 18
Hearts of Our People: Native Women Artists
The Minneapolis Institute of Art will present the first major thematic exhibition to explore the artistic achievements of Native women. It will include over 115 works dating from ancient times to the present in a variety of medias. Visitors will gain an appreciation of the various ways in which contemporary Native women artists honor Native women artists of the past and respond to their predecessors' work. Minneapolis Institute of Arts, 2400 Third Ave S, Mpls. For info, call 888-642-2787 or see: https://new.artsmia.org/press/
mia-to-present-first-major-museum-exhibition-exploring-the-achievements-of-native-women-artists-2.
Thru Aug 25
Brad Kahlhamer: A Nation of One
Native American artist Brad Kahlhamer's solo exhibition includes large-scale paintings, drawing, sculpture, and video. Together, these varied works map the sprawling complexities and contradictions of American life and identity, with influences ranging from Abstract Expressionism to the artist's personal Native American, but "tribally ambiguous" heritage. A Nation of One charts Kahlhamer's evolution of styles across American and Native identities, and speaks to his persistent questions about cultural appropriation and representation. Free. Minnesota Museum of American Art, 350 Robert St N, St. Paul. For info, see: https://mmaa.org/kahlhamerpreview.
July 8, 11, 12
Hearts of Our People: Portraits of our Grandmothers
Artist Graci Horne (Dakhóta) will lead "Hearts of Our People: Portraits of our Grandmothers," an intergenerational workshop at Franklin Library. Part of the Mia exhibit Hearts of Our People: Native Women Artists exhibit, For info, call 888-642-2787 or see: https://new.artsmia.org/press/mia-to-present-first-major-museum-exhibition-exploring-the-achievements-of-native-women-artists-2.
July 8, 15, 22, 29
Medicine Wheel
Open Alcoholics Anonymous meetings. We work Steps and Traditions according to the month. Free. No child care provided. Mondays from 6pm to 7pm. Gichitwaa Kateri Church, 3045 Park Ave S, Mpls (use parking lot entrance). For info, contact Betty at 612-387-4463 or Shawn at 612-824-7606.
July 9, 16, 23, 30
On The Red Road
Open Alcoholics Anonymous meeting, narcotics anonymous meeting, 12 Step, Al-anon, Big Book. Women- or men-only meeting upon request. Tuesdays from 7- 9pm. Free. No child care provided. MAIC, 1530 E Franklin Ave, Mpls. (Use parking lot entrance. Auditorium 2nd floor.) For info, contact Betty at 612-387-4463.
July 11
Artist talk: Jonathan Thunder and Zamara Cuyun
The American Indian Community Housing Organization will host an artist talk for its latest art exhibition, titled "Long Night of the Floating Shell". The exhibit (on display through July 19) explores an overlap in themes between two artists' experiences as contemporary Indigenous artists navigating their connection to their ancestry and communities – Cuyún with roots in the Maya Highlands of Guatemala and Thunder from the Red Lake. Free and open to the public. Refreshments will be served. 6pm to 7:30pm. Dr. Robert Powless Cultural Center, AICHO Galleries, 202 W 2nd St, Duluth. For info, contact Moira Villiard at moirav@aicho.org or see: www.facebook.com/events/614098749110459
July 11, 18, 25
Our Children Are Sacred
Women's Alcoholics Anonymous meeting. We do daily reflection readings, big book and open discussion. 6-7pm. Free. No child care provided. Recovery Church, 253 State St, St Paul. For info, contact Betty at 612-387-4463.
July 12
MAICC 27th Annual Golf Tournament
Join us for the Minnesota American Indian Chamber of Commerce's 27th Annual Golf Tournament. This year we will be hosting the event at Mount Frontenac, Frontenac, MN. A block of rooms has been set aside for us. Shotgun at 10am on July 12th. Mount Frontenac Golf Course, 32420 Frontenac, MN. For info, see: www.maicc.org. Register at: http://events.r20.constantcontact.com/register/event?oeidk=a07egbubmeb78626986&llr=nzjbiukab
July 12 – 14
Tinta Wita Contest Wacipi
The Prairie Island Summer Powwow is held outdoors next to Treasure Island Resort & Casino. Admission free and open to all ages. All dancers will receive day money. The first five drum groups will be paid for the weekend. All registered drums must have at least five singers. Grand Entries: Friday at 7pm; Saturday at 1pm and 7 pm; Sunday at 1pm. Prairie Island Indian Community Wacipi Grounds, 1158 Island Lake Blvd, Welch, MN. For info, contact 651-267-4020 or communications@piic.org.
July 14
"Hearts of Our People" Family Day
"Hearts of Our People" Family Day with demo and talk by artist Kelly Church (Odawa and Pottawatami), known for her baskets, which feature birchbark biting, an ancient technique for decorating baskets. Part of the Mia exhibit Hearts of Our People: Native Women Artists exhibit, For info, call 888-642-2787 or see: https://new.artsmia.org/ press/mia-to-present-first-major-museum-exhibition-exploring-the-achievements-of-native-women-artists-2.
July 15-25
Cultural Summer Camp
The IHB and MIWRC invite youth age 11-18 to register for our summer day program. Youth will receive education about safer sex and substance abuse prevention and participate in cultural activities and teachings. Camp will be at MIWRC in Mpls. (No camp July 19-21.) Registration is required. Youth are required to attend all sessions to receive incentives. Breakfast and lunch will be provided. Register at:  https://miwrc.salsalabs.org/RespectingtheCircleofLifeCulturalSummerCamp. For info, contact DRobb@ihb-mpls.org or 612-721-9789. Or LTootle@miwrc.org or 612-728-2020.
July 19 – 21
Mii Gwitch Mahnomen Days 57th Traditional Powwow
Friday: Warm ups. Saturday: Open Fire Frybread Contest at 11am; Registration is noon to 2pm and 6pm-8pm; Grand Entries at 1pm and 7pm. Sunday: 8:30am Walk/Run registration; Walk/Run at 9am. Flag Raising at 10am; Rez Car Contest and Parade at 11am; Registration 12-2pm and 6pm-8pm; Grand Entry at 1pm and 7pm. 6 miles west of Deer River MN on US 2, Ball Club, MN. For info, see: http://www.llojibwe.org/powwow/schedule/miigwitchmahnomen.htmlwww.llojibwe.org/powwow/schedule/miigwitchmahnomen.
July 19 – Sept 6
Reemergence: Returning to the Circle
Robert DesJarlait will exhibit his new series, "Reemergence," in a solo exhibition features 17 new works in mixed watercolor media. The exhibit opens with a reception from 6pm to 8pm July 19. This is DesJarlait's first solo exhibition since 1990. In subsequent years, he established a career as an illustrator for Native American organizations and school programs and as a muralist. "Reemergence" marks his return to fine art. DesJarlait is from the Red Lake Ojlbwe Nation. Two Rivers Gallery (MAIC), 1530 E Franklin Ave, Mpls. For info, see: https://www.maicnet.org.
July 20
American Indian Traditional Games
Learn about and play games of skill and games of chance from Ojibwe, Dakota, and other American Indian Traditions. Games may include the Cherokee Bean Dice Game, Deer Toe Bone Game, Double Ball, Lacrosse, and more. This program is great for families, individuals, or for teachers that want to incorporate these games into their classrooms. All ages welcome. Presented by the American Indian Department, ISD 622. Starts at 10am. Maplewood Parks and Recreation, 1902 County Rd B E, Maplewood. Prepay $5 by July 18, or call 651-249-2170. For info, see: www.active.com/maplewood-mn/classes/american-indian-traditional-games-2019.
July 21
Water Is Life Festival 
This year at the Water Is Life Festival we celebrate with music from Native musicians Keith Secola, Corey Medina and other special guests. The day will include the Procession of the Species parade; an all-day native-led market with a local and diverse selection of unique artist wares; delicious food; and information and activities from allied groups and organizations. This is a family friendly festival with free entry for children under 10. 11am – 9pm. Tickets: $25 PreSale General Admission; $30 GA at the door. Bayfront Festival Park, 350 Harbor Dr, Duluth. For info, contact
waterislife@honorearth.org or 218-375-3200, or see: www.honorearth.org/waterislife2019.
July 22 – 26
Returning to the Teachings of Our Grandmothers
Minnesota Indian Women's Sexual Assault Coalition's Returning to the Teachings of Our Grandmothers. Native-focused 40-hour sexual assault advocacy training. This free training includes: Fundamentals of Sexual Assault Advocacy, Sexual Violence in Indian Country, Sex Offenders-What Advocates Need to Know, Core Skills of Advocacy, Social Change Advocacy, SARTS-Sexual Assault Response Teams, and more. Includes materials and Certificate of Completion upon completion of full 40 hours. Advocates, Service Providers, Survivors and community welcome. Space limitation: 30 people. Northwest Indian Community Development Center, 1819 Bemidji Ave N, Bemidji, MN. For info, contact Cristine Davidson at: cdavidson@miwsac.org or 651-646-4800. To register, see: www.surveymonkey.com/r/Aug40Hr.
July 22 – Aug 2
Anishnaabe Summer Language Immersion
The University of Minnesota Morris Anishinaabe Language Immersion Camp offers an exploration of language learning opportunities for students to enhance their language skills and further their knowledge of Anishinaabemowin. The course offers exposure to effective immersion settings that support language speakers and creates pathways to becoming fluent speakers. UMN students can earn college credit for completing the course requirements. Other Anishinaabemowin learners are invited and welcomed to participate in the experience. Your participation is welcomed as we support the revitalization of Anishinaabemowin. For info, see: https://students.morris.umn.edu/anishinaabe-summer-language-immersion. For info and to register for the camp, see: z.umn.edu/UMNMorrisNASS.
July 26
Traditional Men's Gathering /Dinner
Open to males 12+ with adult. Dinner at 5pm. Traditional Men's Roles and Teaching at 6pm. Keynote Speaker at 7pm. Door prizes. (Every last Friday each month.) 212 W Franklin Ave, Mpls. For info, contact David Goodman at 612-813-1586 or dave.goodman@whiteearth-nsn.gov.
July 26
Roots & Kinship
A community gathering to revitalize our relationships with Mother Earth and each other. Featuring Lyla June, musician, public speaker and performance poet of Diné, Cheyenne, and Scandinavian lineages. 6:30pm. Free. Please bring a blanket for sitting on the ground or your own chair. In the case of rain, we will meet inside the Lake Nokomis Community Center. Lake Nokomis Community Center, Picnic Shelter, 2401 E Minnehaha Pkwy, Mpls. For info, see: www.wisdomdances.com/events/rootskinship.
July 26 – July 28
Onigum 21st Annual Traditional Powwow
MCs: Faron Jackson and Gary Charwood. 8826 Onigum Road NW, Walker, MN. For info, contact Priscilla Smith at 218-252-6484.
July 30, Aug 4
Native women films
As part of Minneapolis Parks' Movies in the Parks series, the Minneapolis Institute of Arts will show a series of movies about and by Native women. July 30: "Blood Memory," a documentary about Sandy White Hawk. Father Hennepin Park, 420 SE Main St, Mpls. • August 4: "Rumble," a documentary on how Native Americans have influenced popular music. East Phillips Park, 2307 17th Ave S, Mpls. For info, call 888-642-2787 or see: https://new.artsmia.org/press/mia-to-present-first-major-museum-exhibition-exploring-the-achievements-of-native-women-artists-2.
Aug 1
Artist talk: Mary Anne Barkhouse
Gallery talk with artist Mary Anne Barkhouse (Nimpkish band of the Kwakiutl First Nation), whose work examines ecological concerns and intersections of culture through the use of animal imagery. Part of the Mia exhibit Hearts of Our People: Native Women Artists exhibit, For info, call 888-642-2787 or see: https://new.artsmia.org/press/
mia-to-present-first-major-museum-exhibition-exploring-the-achievements-of-native-women-artists-2.
Aug 8
Action Day: Game On For School
Volunteer to pack backpacks full of school supplies to help local kids at this free, family friendly event. Xcel Energy Center, St Paul. Great Twin Cities United Way. Register at gtcuw.org.
Aug 9 – 11
Grand Portage Rendezvous Days/Powwow
The Annual Grand Portage Rendezvous Days Celebration/ Powwow is an American Indian cultural gathering focusing on dance, song and family celebration. It is held adjacent to the Grand Portage National Monument the same weekend as the Grand Portage Rendezvous Days. Vendors offer a wide selection of arts, crafts and Native American food. Friday: Warm ups at 7pm. Saturday: Grand entries at 1pm and 7pm. Sunday: Grand entry at 1pm. Free event, donations welcome. Grand Portage Monument Heritage Center, 170 Mile Creek Rd, Grand Portage, MN. For info,
contact 218-475-2800 or danal@grandportage.com.
Aug 10 – 11
Pine Point Powwow
Three Grand Entry Celebrations – 1pm and 7pm on Saturday and 1pm on Sunday. Demolition Derby & Rez Car Parade. Princess & Brave Contest. Pine Point Powwow Grounds, Pow Wow Highway, Ponsford. For info, call Mike Swan at 218-573-2154 or 218-255-1738 or swanmike@arvig.net.
Aug 11, 18
Red Lake Nation Constitution Draft
This is your final opportunity to make your voice heard on the Red Lake Constitution draft. Community engagement meeting collecting comments on the Constitution Draft from the Citizens of the Red Lake Nation. August 11: 11am – 5pm at Little Earth of United Tribes, 2495 18th Ave S, Mpls. August 18: You will have the opportunity to review the draft at the Minneapolis and the Red Lake sites. 11am – 5pm at the Red Lake Constitution Draft Review Meeting, Red Lake Nation College, 15480 Migizi Dr, Red Lake. For info: Red Lake contact/Tharen at 218-679-1501 or Minneapolis contact/Pamela at 760-333-3176.
Aug 13 – 15
Mni Ki Wakan
Join indigenous peoples, youth, and allies as they journey to the Mni Ki Wakan: World Indigenous Peoples Decade of Water. Featuring indigenous international and regional keynotes, presenters, and panelists; engage in collective and interactive dialogue designing innovations dedicated to the future of water; build critical connections. The Mni Ki Wakan: World Indigenous Peoples Decade of Water Summit is an indigenous-led initiative that is dedicated to elevating indigenous voices on water and human rights. Each year, it will convene indigenous peoples, youth, global actors, and allies from the international community at the host site designated by indigenous peoples. Ramkota Best Western Inn Conference & Events Center, 2111 N LaCrosse St, Rapid City, S.D. For info, see: http://mnikiwakan.org.
Aug 14 – Sept 1
The Rez Sisters
New Native Theatre Presents The Rez Sisters by Tomson Highway. Join us as we continue to celebrate our 10th Anniversary Season with the Twin Cities Premiere of the play that began the Native theatrical renaissance. Don't pass up your chance to see this classic and ground breaking story about seven Native women and their journey to the World's Biggest Bingo. Wednesdays – Saturdays at 7:30pm. Twin Cities Premiere on Sundays at 2pm. Tickets available in person are Pay-What-You-Can. Gremlin Theatre, Annex Building, 550 Vandalia St, St Paul. Advance ticket sales are $25 online at www.brownpapertickets.org. Discount group tickets are available by calling 612-367-7639. For info, see: www.newnativetheatre.org, or  info@newnativetheatre.org.
Aug 16 – 18
SMSC Wacipi
Wacipi—or Powwow—is a traditional Native American gathering, a celebration of life, pride, and honor. $10 Admission entire weekend. Free admission for 10 years and under and people 60+ years. Host drum: Northern Cree, The Boyz. Dakota Host Drum: Battling Horse. Invited drums: Bear Creek, Black Bear, Bull Horn, High Noon, War Paint, Wakinyan Luta, Walking Buffalo, Cozad, MoTown, and Southern Style. Grand Entries: Friday at 7pm, Saturday at 1pm and 7pm, and Sunday at 1pm. Fireworks on Saturday at 10pm. Dancer registration: Friday starting at 12:30pm. Must have button to register. Point system will begin Friday at Grand Entry. Registration closes Saturday at 12:30pm. A preview of this eventful weekend will take place on August 15 at the SMSC's Wacipi Exhibition, at the Mall of America. SMSC Wacipi Grounds, 3212 Dakotah Parkway, Shakopee, MN. (Southwest of the Twin Cities.) For info, see: www.smscwacipi.org.
Aug 16 – 18
Mille Lacs Traditional Powwow
The 53rd Annual Mille Lacs Band of Ojibwe Traditional Powwow is free and open to the public. Grand entry times: Friday at 7pm, Saturday at 1pm and 7pm, and Sunday at 1pm. Princess and brave contests, food, crafts, horseshoe tournament, and a parade and float contest. Raffle drawings for prizes. Drums must have a minimum of 5 singers. All singers must personally register. At least 5 registered singers must be present at the drum during each roll call in order to be paid for that session. Free: admission, camping, showers and firewood (off-site firewood prohibited). Iskigamizigan Powwow Grounds (located two miles north of Grand Casino Mille Lacs). Fireworks display on Saturday night. Old Style Jingle Dress Contest: 1st Place $1150. Princess and Brave Contest. For info, contact Tony Pike at 320-980-5367 or Carla Big Bear at 320-362-0862.
Aug 22 – 24
Indian Horse Relay
The Indian Horse Relay brings together the best Indian relay racers from across the country. An Indian Horse Relay team is made up of four members: a rider, a mugger, two holders, and three horses. Riders mount their first horses bareback at the stall while the holders restrain the other two horses. After rounding the track, the rider hops off of the first horse—nearly at full speed—and mounts the second horse. It is the mugger's job to catch the first horse. After repeating the process once more, the third and final lap ends at the finish line in front of the grandstand. Thursday at 6pm, Friday at 6pm, and Saturday at 5pm. Canterbury Park, 1100 Canterbury Rd, Shakopee. For info, see: https://shakopeedakota.org/culture/indian-horse-relay.
Aug 24 – 25
The Great Dakota Gathering
The 16th Annual Great Dakota Gathering is an annual event for families of indigenous and local populations and around the region. This year, we join in celebration of the 60th birthday of Winona LaDuke, who will be celebrating in Winona during this weekend, as well. A special social/jingle dress dance will occur on Sunday morning. Unity Park (located at east end of Lake Park), 860 Parks Ave, Winona. For info, contact 507-494-8849 or info@winonadakotaunityalliance.org.
Aug 30 – Sept 1
Leech Lake Labor Day Powwow
The Annual Leech Lake Labor Day Powwow. Events start on Saturday and Sunday with flag-raising at 10am. Grand entries at 7pm Friday, 1pm and 7:30 pm on Saturday, and 1pm on Sunday. There will be dance categories for adult men and women ages 18 to 34 and ages 35 to 54 in categories of traditional, fancy, grass and chicken dance for men; and traditional, fancy shawl and jingle dress for women. There is also an age 55 and older category for men and women that combines the categories for each gender. Junior dancers, boys and girls ages 6 to 12 and teen boys and girls 13 to 17, will be dancing in the same categories as adults. Leech Lake Veterans Grounds (next to the Palace Casino on Palace Drive) Cass Lake, MN. For info, contact Vicky Goggleye at 218-335-8395 or 218-839-9129 or vicky.goggleye@llbo.org.
Aug 30 – Sept 2
Ponemah Labor Day Powwow
The 46th Annual Ponemah Labor Day Powwow. During the four days of the Ponemah Labor Day Pow Wow, six dance sessions will take place from Friday to Monday. These are scheduled at 1pm and 7pm each day. Grand Entry of the dancers will begin each dance session, followed by intertribal dancers, dance specials, contests and give-aways. A parade will take place at 2pm on Saturday, with line up at 11am. Ponemah Powwow Grounds, Ponemah, MN. For info, contact Wayne Johnson at 218-556-8329, Bonnie Cloud at 218-554-7590, or LuAnn Fairbanks at 218-679-1879 or 218-554-7653.
Sept 19
Elder Picnic
23rd Annual Urban American Indian Elder Picnic Wellness Expo & Healthy Feast will be held from 10 am to 2pm. Ages 55+ Only – No children please. Minnehaha Falls, Mpls. For info, call Val at 612-879-1722 or Colette at 612-879-1703.
Sept 20 – 22
Mahkato 47th Traditional Wacipi
Grand Entries: Friday at 7pm. Saturday at 1pm and 7pm. Sunday at 1pm. MCs: Jerry Dearly and Danny Seaboy. AD: Londel Seaboy. Host Drum: Mazakute Singers. General Admission is $7 for the entire weekend. For info, contact Dave Brave Heart at 507-514-5088.
Sept 23 – 26
Food Sovereignty Summit
First Nations Development Institute and the Oneida Nation of Wisconsin again are co-hosting the national Food Sovereignty Summit. In addition to the numerous learning workshops, general sessions, traditional food tastings and networking opportunities, conference participants have the option of also attending an Experiential Learning Session at one of Oneida's integrated food system sites. These Experiential Learning Sessions are extremely popular and fill up fast, and because space is limited, pre-registration is required. These sessions include: Apple Orchard & Apple Fest, White Corn Husking Bee, Oneida Market and Oneida One-Stop Tour, Oneida Cannery Processing, Bee Keepin and Ecological Restoration. The conference workshops are divided into three tracks: Sustaining Food Systems, Strengthening Tribal Sovereignty, and Caring for Our Lands. Radisson Hotel, 2040 Airport Dr, Green Bay, WI. For info, see: www.cvent.com/events/food-sovereignty-summit-2019/event-summary-5beb5fb17af246cfabed9e7cee759aa5.aspx.