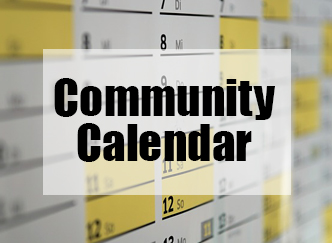 Thru Nov 8
Voting Schedule MN
Minnesota allows any voter to request a ballot by mail. You can also vote in person. Minnesota offers early voting. For info, see: https://www.sos.state.mn.us/election-administration-campaigns/elections-calendar. Key deadlines for the November 2022 election:
• Absentee ballot deadlines: Request ballot: Nov 7
• Return ballot by mail: Nov 8 by 8:00pm.
• Return ballot in person: Nov 8 by 3:00pm.
• Voting deadlines: Early voting: Sep 23 – Nov 7
Thru Nov 27
Alexandra Buffalohead: Shifting the Perspective
How do museum narratives obscure some histories in preference of telling others? In her installation, guest curator Alexandra Buffalohead (Bdewakantowan Dakhóta/Sisseton Wahpeton Oyate) examines this dynamic through the prism of Indigenous history and knowledge. Placing the James J. Hill presentation tray (Tiffany and Co., 1884) in dialogue with Native artworks, Buffalohead offers a more complex and accurate framing of the history of St. Anthony Falls and Wita Wanagi (Spirit Island), a spiritual site for Dakhóta people; the island, which remained even as the Falls became a hub for logging, milling, and transportation, was removed in 1960 by the U.S. Army Corps of Engineers' creation of the lock and dam. In doing so, she provides a corrective lens that transcends and enriches Mia's presentation of the past. Minneapolis Institute of Art, 2400 Third Avenue S, Minneapolis. For info contact: 888-642-2787 or visit@artsmia.org.
Thru Dec 15
Rosy Simas Danse
The Native American Community Development Institute and All My Relations Arts are pleased to premiere Rosy Simas Danse's "she who lives on the road to war", an immersive installation and performance on global loss, grief and community healing. The project includes a new installation and in-gallery performances throughout the fall of 2022. This new work takes its title from the Haudenosaunee historical figure Jigonhsasee, who encouraged war between tribes before becoming an instrument of peace. Jigonhsasee's wisdom and vision helped Hiawatha and the Peacemaker bring the Nations together as the Haudenosaunee Confederacy. It will premiere at WAM and at All My Relations Arts. After its performance run in Minneapolis, the work will tour to Gibney in New York City, Maui Arts & Cultural Center, and other cities. Rosy Simas, Haudenosaunee (Seneca, Heron Clan), is a choreographer and film/visual artist based in Minneapolis. Closing Reception: December 15 from 6 – 8pm. For info, see: https://allmyrelationsarts.com/rosy-simas-danse-she-who-lives-on-the-road-to-waroctober-6th-2022.
Thru Jan 8
Narwhal: Revealing an Arctic Legend
The narwhal, with its unique spiral tusk, has inspired legend in Inuit society and fascinated people across cultures for centuries. Narwhal: Revealing an Arctic Legend dives deep into the narwhal's Arctic world to explore what makes this mysterious animal and its changing ecosystem so important. Activities & Special Programming: Test your knowledge and learn more about teeth, tusks, and how animals use them at a new hands-on gallery cart, Tooth vs Tusk; and Take a closer look at the narwhal's Arctic neighbors with special specimens, such as a walrus skull, polar bear skull, and bowhead whale baleen, on display in the Touch & See Lab. The exhibit showcases the way Inuit communities and Smithsonian researchers have come together to help us better understand both narwhals and the changing Artctic impacted by climate change. (The Bell Museum waves general museum and planetarium show admission for all Indigenous peoples.) For more info see: https://www.bellmuseum.umn.edu/narwhal-revealing-an-arctic-legend. Film Screening and Discussion:
• Nov 30 – Inhabitants: Indigenous Perspectives on Resport our World, from 7 to 9pm.
• Dec 14 – Amazing Creatures in D/Lakota Perspective, from 7 to 7pm.
Ongoing: Mondays
Men's Support and Smudge
Men's Support and Smudge: Join American Indian Family Center's Father & Men's Outreach Specialist, Rich Antell, for a virtual men's group Mondays from 6pm – 8pm. Don't miss this chance to gather with other American Indian men to explore your identity, participate in culture, and support each other. Register: https://bit.ly/MenSmudge. American Indian Family Center, 579 Wells St, St Paul. For info, contact: info@aifcmn.org.
Circle of Strength
This group is open to young people of all genders, ages 13-20 who have been impacted by sexual assault, exploitation or trafficking. Every Monday from 2 – 3pm. In the Healing Journey Room at MIWRC, 2300 15th Ave S, Mpls. Use the drop-in center entrance on the east side of the building. For info, contact An Rouch at arouch@miwrc.org or 612-728-2020.
Ongoing: Mon-Thurs
MIGIZI's CLAW for youth
Iinviting all 8th-12th grade students to join us at our temporary location every Monday – Thursday from 4pm to 6pm for MIGIZI's CLAW After School Program. The CLAW (Culture, Leadership, Academics, Well-being) program integrates cultural practices with academic studies to provide Native youth with a relatable and engaging time of learning. We provide a safe space where students can enjoy a meal, focus on culture, learn about educational and career opportunities, and get their homework/projects done! Our fall program will feature moccasin making, Tutoring Tuesdays, field trips to Severs Corn Maze and the UMN, financial wellness and more. All after school activities are free. MIGIZI, 2610 E 32nd St, #200, Mpls. Register at https://form.jotform.com/203485829759069. For info, see: https://www.migizi.org.
Ongoing: Tuesdays
Khunsi Onikan Well-Anon (Native American Al-Anon)
The AIFC's Khunsi Onikan Program will be held on Tuesdays at 7pm for a Native American culturally-based, one-hour meeting to help build healthier boundaries and relationships with your loved ones suffering from addiction. American Indian Family Center, 579 Wells St, St Paul. For info, contact: info@aifcmn.org.
Ongoing: Wednesdays
Sexual Assault Survivor Group for Native Women
Sexual Assault Survivor Empowerment Group for Native Women, at MIWRC. Use the drop-in center entrance on the east side of the building. A support group for Native women, where we will discuss weekly topics and engage in teaching culturally specific crafts. Every Wednesday from 1:30pm- 4pm. In the upstairs Conference Room at MIWRC, 2300 15th Ave S, Minneapolis. For info, contact Angela Barnes at abarnes@ miwrc.org or 612-472-2445.
Imnizaska Family Drum
Join us every Wednesday between 6–8 pm to sing and drum. All singers and families interested in learning and sharing are welcome. This Drum Event has been created to bring families together to learn and share around the drum. All singers and families are welcome. We will share a meal and practice learning songs. Location may vary, call 651-560-9700 for exact location. Elders Lodge/ Indigenous Roots, 788 E. 7th St, St Paul.
Ongoing: Thursdays
Wellbriety/Medicine Wheel 12 Steps Meeting
Khunsi Onikan Wellbriety/Medicine Wheel 12-step virtual meetings are every Thursday at 7pm. These meetings are designed to help you find safe, confidential healing, and support in your recovery journey and are open to anyone wanting to work on recovery from any addictions. Sponsored by the AIFC Khunsi Onikan program. American Indian Family Center, 579 Wells St, St Paul. For info, contact: info@aifcmn.org. Or see: https://bit.ly/KOWellbriety.
Nov 1, 8, 15
NNT Costuming Classes
New Native Theatre is excited to announce the second course of our season: Intro to Costuming! Join instructor Khamphian Vang as she walks us through the basics of the art of costume design. Supplies will be provided. Skills acquired in this class could lead to paid opportunities in future New Native Theatre productions! Class meets on Tuesdays, Nov 1, 8, and 15 at 6:30pm. OTHER UPCOMING CLASSES: Public Speaking for Native Professionals – Dec 5 & Jan 9. Acting & Spoken Word – Dec. 10. To RSVP for the Costuming Classes, contact: charli@newnativetheatre.org.
Nov 3 – 29
Indigenous Foods Class Series
These six classes will all focus on a different recipes using traditional ingredients. We will learn how to make delicious meals, drinks, medicines, and desserts as instructors share their expertise on sourcing, sustainability, and environmental impacts on local and native-grown foods. Free virtual classes, 6pm – 7:30pm. You will need to register on Eventbrite for each class. You can find all of the class links at https://seward.coop/2022-indigenous-foods-class-series.
• Nov 3 – with Brian Yazzie (Yazzie the Chef, Gatherings Cafe)
• Nov 7 – Wild Rice with Derek Nicholas (Division of Indian Work), Hope Flanagan (Dream of Wild Health)
• Nov 10 – Squash and Maple Syrup with Vanessa Casillas, Hope Flanagan (Dream of Wild Health)
• Nov 15 – Wild Rice and Hazelnuts with Alanna Norris, Hope Flanagan (Dream of Wild Health)
• Nov 22 – Nettles with Derek Nicholas (Division of Indian Work), Hope Flanagan (Dream of Wild Health)
Nov 29 – Squash and Maple Syrup with youth leaders with American Indian Family Center.
Nov 6
AIFC Youth Services, Lets Grow Together
Free event for youth to learn and grow weekly about what it takes to make it in the professional world. A free meal will be provided! Native youth are invited to join AIFC's Youth Services, Waaban Ogimaawag (Tomorrow's Leaders), on Sundays for an afternoon of career development and professional skills training! Each week we will work together to learn new professional skills, gain insights on varying career paths, learn from professionals and potential careers mentors and gain new insights into the professional world. Together, we will learn and grow! 2 – 4:30pm. American Indian Family Center, 579 Wells St, Saint Paul. For info, see: https://aifcmn.org/intake-form.
Nov 7
Gates and Gaps/Anton Treuer
Gates and Gaps: How to Overcome Racial Disparities in Education. Native Americans are often imagined but infrequently well understood. Join celebrated author and racial equity advocate Dr. Anton Treuer for a deep look at the native experience with hypervisibility, invisibility, and equity, with tools, strategies and resources to help you do better in your work lane at Moorhead Public Schools. In-person event. 8:30am – 2:30pm. Moorhead Public Schools, Moorhead.• In-person: Nov 8
Nov 9 (online)
ICWA ORAL ARGUMENTS
Protect ICWA! Oral arguments in Haaland v. Brackeen will be accessible via live streamed audio from the courtroom. 7am PT/10am ET. Bookmark this website to listen, at: https://www.supremecourt.gov/oral_arguments/live.aspx.
Nov 14
American Indian Night
Keynote Speaker/Performer: Dallas Arcand. Featuring Music by Bluedog. 5 – 7pm. Student tickets are free. Multicultural Center, 269 Centennial Student Union, Uof MN- Mankato. To get your tickets, email megan.heutmaker@mnsu.edu, call 507-389-5230.
Nov 15 (deadline)
Family Empowerment Program
The Family Empowerment Program is a grant-making project of the Tiwahe Foundation, which awards grants to individuals working to be of service to their community, connected to their culture, and to have their potential realized. Applicant must be able to trace tribal lineage to a federal or state-recognized tribe and provide proof of tribal lineage, must reside in the seven-county metropolitan area of Minnesota: Anoka, Carver, Dakota, Hennepin, Scott, Ramsey, and Washington counties, and be 18 years of age. This grant round will be open from Oct 1 through Nov 15. See more, at: https://tiwahefoundation.org/family-empowerment-program.
Nov 15
Native 101
Native 101: Education on American Indian History, Culture, and Representation with Dr. Chelsea Mead and Megan Heutmaker. 11:30am to 1pm. 228 Wiecking Center, Minnesota State University, Mankato, Mankato.
Nov 16
The Land is Not Empty
The Land is Not Empty: Dismantling the Doctrine of Discovery. Author Sarah Augustine is Dismantling the Doctrine of Discovery within the Christian church. Join us for an evening with Sarah Augustine, Executive Director of the national Dismantling the Doctrine of Discovery Coalition and author of The Land is Not Empty: Following Jesus in Dismantling the Doctrine of Discovery. Joining Sarah is her colleague, Katerina Gea who is an organizer with the Dismantling the Doctrine of Discovery Coalition, and she coordinates the Repair Network of congregations and communities. The Doctrine of Discovery is enshrined in both church and state. It is a legal doctrine that is practiced in international law and policy as well as the domestic legal systems of countries around the globe. It is still practiced by Christian traditions around the globe, systematically dispossessing Indigenous Peoples of their ancestral lands and human rights. Augustine will guide us on a journey away from this colonial worldview and toward an Indigenous view of interdependency and a return to a planet that sustains all life. Sarah Augustine, is a Pueblo (Tewa) descendant. 7 – 7:30pm Virtual presentation by Sarah Augustine. 7:30pm – 8pm In-person presentation by Katerina Gea. 8pm – 8:30pm Hybrid Q&A with Sarah and Katerina. Calvary Baptist Church 2608 Blaisdell Ave, Mpls.
Nov 17
NativeRise 2022: The Legacy of Leadership
Join us to learn from the next generation of Native leaders and to honor those who've come before. Spend an evening learning, connecting and building power with Minnesota's urban American Indian community and hear from respected and valued leaders of present and future. The event will have a networking hour, drum and songs, dinner, remarks from community leaders, and a panel discussion featuring Indigenous youth leaders. To request scholarship tickets, call 612-341-3358, x157. 5:30 pm. InterContinental Saint Paul Riverfront, 11 Kellogg Blvd E, St Paul. For tickets, see: https://www.eventbrite.com/e/nativerise-2022-the-legacy-of-leadership-tickets-429215764907.
Nov 17
The First Gift — MIWRC
Learn how to make moccasins to be gifted to the newborn babies at entities such as Children's Hospital in Minneapolis. Every other Thursday from 6 – 8pm. Minnesota Indian Women's Resource Center, (Community Room) 2300 S 15th Ave, Minneapolis. For info, contact Lisa Skjefte at skjefte@miwrc.org or 612-423-3044.
Dec 2
MAICC 34th Annual Dinner
Join the MN American Indian Chamber of Commerce for a very special evening at Mystic Lake. We have an internationally acclaimed entertainer for you and your friends to enjoy. Dinner, entertainment, and networking with the Native community and businesses. Register early and reserve your room as soon as possible as we are limited to 500 guests due to other events at Mystic Lake. Mystic Lake Hotel, 2400 Mystic Lake Blvd NW, Prior Lake, MN. For info, see: https://www.maicc.org.