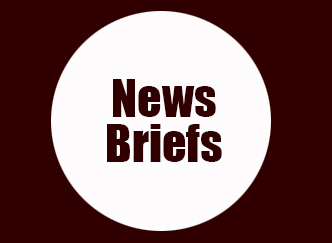 FDL BAND TO INVEST $8 MILLION IN BROADBAND NETWORK
CLOQUET, MN – In July, the Fond du Lac Band launched a new high-speed fiber-optic system with a groundbreaking at the Sawyer Community Center on the Fond du Lac Reservation.
At a cost of more than $8 million, the tribe had the help of several federal grants to make the project happen. Two$3 million grants from the federal Community Connect, with an additional $2.2 million from the tribe will help complete the project. That investment will provide upwards of 900 homes with broadband access for the first time.
The Fond du Lac Fiber to the Home Initiative will provide improved lines of communication. The new network will be used to deliver voice, video and data services. Access will be offered to anyone who lives in the network's 120-square-mile service area, regardless of whether they are band members.
ENVIRONMENTAL PROGRAM TO RESTORE NATIVE KNOWLEDGE
DENVER, CO – Groundwater contamination, erosion, lack of access to healthy foods, and poor air quality are just some of the environmental concerns facing American Indian communities across the United States. Yet indigenous people have long held specialized knowledge that can lead to unique solutions to these challenges.
The American Indian College Fund will address environmental issues in Native communities through education with the launch of the three-year, $1.35 million Scholarly Emergence for Environmental Design and Stewardship (SEEDS) program across the diverse bio- and eco-systems in the Upper Midwest and Montana.
The SEEDS program will support tribal colleges and universities located in Wisconsin, Minnesota, North Dakota, South Dakota, and the grass-lands region of Montana that are serving Native communities to build and strengthen curriculum in the environmental sciences and related fields, while integrating place-based and inter-generational community knowledge to preserve and restore Native lifeways.
For more information about the American Indian College Fund and SEEDS, see: www.collegefund.org.
MDH REQUESTS FUNDS FOR SYPHILIS OUTBREAK
MINNEAPOLIS, MN – A syphilis outbreak among members of the Mille Lacs Band of Ojibwe has the Minnesota Department of Health seeking additional public health funding. The out-break was among three ongoing disease outbreaks in the state. The other two include outbreaks of measles and drug-resistant tuberculosis.
The syphilis outbreak in Mille Lacs County is concentrated in the American Indian community and is related to drug abuse, the MDH reported.
Syphilis cases in Minnesota increased by 30 percent between 2015-16. In 2016, 852 cases of syphilis were reported, with six cases of congenital syphilis. For 2017, 42 cases were associated with an out-break in Mille Lacs County first identified in January. In addition, MDH identified five cases in Red Lake County and four cases in Crow Wing County with links to the Mille Lacs outbreak.
Syphilis can be treated with antibiotics. However, identifying and reaching people in contact with cases and ensuring those with syphilis are treated is very labor intensive. Left untreated, syphilis can affect the nervous system and cause paralysis, sensory deficits, dementia and even death.
The Mille Lacs Band Health and Human Services says education is key: making sure community members are aware of the diseases, how they are spread and what treatment options are available.
SHA K'PAY TO SHAKOPEE
SHAKOPEE, MN – The Shakopee Heritage Society hopes to educate people about the local history of Shakopee with the "Pathways of Shakopee History" interpretive project. Their plan is to create an area called History Park, which will place signs along a walking and biking trail near Memorial Park, each detailing a different part of Shakopee's past.
Different groups are involved with the project, including the Shakopee Mdewakanton Sioux Community. The trail will include 10 signs: "What Once Was," "Powerful Names," "Rollin' Down the River," "Betting, Booze, and Beautiful People," "Traveling on the River," "Stagecoaches to Shakopee," "Faribault Springs," "Who Else was Here," "The Railroad to Shakopee" and "The Ox Cart Trail," according to the project's website.
Organizers of the plan say it will create "historic tourism." The project will share a much more diverse side of Shakopee's history than is typically told in text-books.
The project is in the beginning stages, raising funds and creating mock-ups of the signs and kiosk.