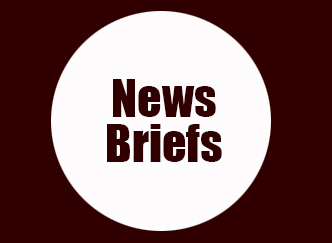 Report finds little progress reducing violence against Native American women
By Dan Gunderson/MPR
News report released May 17 by Amnesty International USA finds little progress has been made in reducing the rate of sexual violence against Native American women since an earlier report in 2007.
"At least 56 percent of Native women have experienced sexual violence, and at least one in three have experienced rape, which is 2.2 times more likely than non-Hispanic white women," said Tarah Demant, interim national director for programs, government relations and advocacy at Amnesty International USA. "But because of the inadequate data tracking that happens by the U.S. government, these numbers are likely actually much lower than reality."
In addition to missing data, the report identifies tangled legal jurisdiction among federal, state and tribal governments, a lack of funding for law enforcement and prosecution as issues hampering efforts to reduce the disproportionate violence.
"This lack of commitment by the U.S. government is a complete failure in their human rights obligations over the last 15 years, so ultimately, we couldn't get any headway because it was a broader systemic problem, and because of that lack of commitment by the US government," said Demant.
"Data collection is something that the US government is charged with doing, it's their obligation to do, and they collect data on other populations and on other topics. But this just hasn't been prioritized," she said.
Two major pieces of legislation that have helped address the issue in the 15 years since the first Amnesty report are the Tribal Law and Order Act of 2010 and the Violence Against Women Act, which was recently reauthorized by Congress.
Those laws made some progress in giving tribal courts more jurisdiction, but Demant said the process remains confusing and funding is inconsistent.
The Amnesty report calls for full restoration of tribal jurisdiction over crimes committed in Indian country, and increased funding for prosecution, law enforcement and health care.
The Violence Against Women Act created Special Domestic Violence Criminal Jurisdiction, or SDVCJ, which allows tribal courts to hold some non-Indian defendants charged with domestic violence or violating certain protection orders in Indian country accountable.
In testimony before Congress regarding reauthorizing the VAWA late last year, a Department of Justice official said there were "gaps in SDVCJ that undermined tribal efforts to protect survivors and hold offenders accountable."
"Over the last 15 years since our last report, we've seen these sort of piecemeal, almost bandaid solutions," said Demant. "But what's happening is that the U.S. government has a century of complex and contradictory law, which has created this problem, and the U.S. has to untangle that law in a holistic way. At the center of that is restoring jurisdiction to tribes."
While the Amnesty report found slow progress, Demant said women continue to lead the grassroots push for change.
"The work of Alaska Native and American Indian women has persisted through this and continues to build their communities and their safety. And that I think, is very hopeful."
Minnesota Public Radio News can be heard on MPR's statewide radio network or online.
Nearly 8,000-year-old skull found in Minnesota River
REDWOOD FALLS, Minn. (AP) – A partial skull that was discovered last summer by two kayakers in Minnesota will be returned to Native American officials after investigations determined it was about 8,000 years old.
The kayakers found the skull in the drought-depleted Minnesota River about 110 miles (180 kilometers) west of Minneapolis, Renville County Sheriff Scott Hable said.
Thinking it might be related to a missing person case or murder, Hable turned the skull over to a medical examiner and eventually to the FBI, where a forensic anthropologist used carbon dating to determine it was likely the skull of a young man who lived between 5500 and 6000 B.C., Hable said.
"It was a complete shock to us that that bone was that old," Hable told Minnesota Public Radio.
The anthropologist determined the man had a depression in his skull that was "perhaps suggestive of the cause of death."
After the sheriff posted about the discovery, his office was criticized by several Native Americans, who said publishing photos of ancestral remains was offensive to their culture.
Hable said his office removed the post.
"We didn't mean for it to be offensive whatsoever," Hable said.
Hable said the remains will be turned over to Upper Sioux Community tribal officials.
Court Finds S.D. Failed to Provide Manadatory Voter Registration Services to Native Voters
 Rapid City, SD – On May 26, 2022, a federal judge in South Dakota ruled that the state has committed numerous violations of the National Voter Registration Act (NVRA), commonly known as the "Motor-Voter" law. The NVRA requires driver's license offices and public assistance agencies to provide voter registration services to their clients. In his decision in Rosebud Sioux Tribe v. Barnett, a case brought by two South Dakota tribes and Native voters, U.S. District Judge Lawrence Piersol ruled that the state had not fully complied with the NVRA's mandate "to establish procedures that will increase the number of eligible citizens who register to vote."
The Oglala Sioux Tribe and the Rosebud Sioux Tribe, Rosebud Sioux tribal member Kimberly Dillon, Standing Rock Sioux tribal member Hoksila White Mountain, and the Lakota People's Law Project, sued Secretary of State Steve Barnett and three agency heads after an investigation uncovered rampant noncompliance with the NVRA across the state, particularly in Native communities.
The plaintiffs alleged that many South Dakota voters – and disproportionately the nine percent of the population who are Native – have faced impossible hurdles when attempting to register to vote through driver's license offices (DMV) or state-run public assistance offices. In its order granting summary judgment to plaintiffs on most of their claims, the court agreed.
US finds 500 Native American boarding school deaths so far
FLAGSTAFF, Ariz. (AP) – A first-of-its-kind federal study of Native American boarding schools that for over a century sought to assimilate Indigenous children into white society has identified more than 500 student deaths at the institutions, but officials expect that figure to grow exponentially as research continues.
The Interior Department report released Wednesday expands to more than 400 the number of schools that were established or supported by the U.S. government, starting in the early 19th century and continuing in some cases until the late 1960s. The agency identified the deaths in records for about 20 of the schools.
The dark history of Native American boarding schools — where children were forced from their families, prohibited from speaking their languages and often abused — has been felt deeply across Indian Country and through generations.
Many children never returned home, and the Interior Department said that with further investigation the number of known student deaths could climb to the thousands or even tens of thousands. Causes included disease, accidental injuries and abuse.
"Each of those children is a missing family member, a person who was not able to live out their purpose on this Earth because they lost their lives as part of this terrible system," said Interior Secretary Deb Haaland, whose paternal grandparents were sent to boarding school for several years.