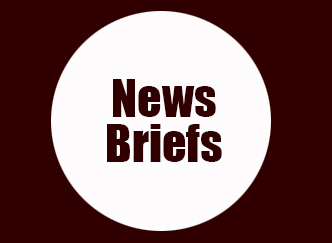 ATTORNEY: N.D. VOTER LAW STILL UNCONSTITUTIONAL
BISMARCK, ND (AP) – Republican Gov. Doug Burgum signed a bill in April that reworks North Dakota's voter identification laws though a lawyer representing a group of American Indians in federal court say requirements still don't comply with a federal judge's ruling last year.
"It's just a reconfigured voter-suppression law," said Tom Dickson, an attorney representing seven members of the Turtle Mountain Band of Chippewa. "I don't think it will pass constitutional muster again."
The north-central North Dakota tribal members last year sued the state's chief elections officer, alleging the state's voter identification requirements are unconstitutional and "disproportionately burden and disenfranchise Native Americans."
The lawsuit, which is pending in federal court, spurred the Legislature to attempt to fix the laws. In April lawmakers passed legislation that allows those who don't have proper ID to cast a ballot that is set aside until the voter's eligibility is confirmed.
Before 2013, a voter could sign an affidavit attesting to his or her eligibility to vote in the precinct but the GOP-controlled Legislature removed that provision.
U.S. District Judge Daniel Hovland last year blocked the state's voter ID law, and just weeks before last November's general election, essentially reinstated the affidavit provision to allow voters who don't have a state-required ID to cast a ballot by signing an affidavit.
WHITECLAY BEER STORES CLOSE TEMPORARILY PENDING APPEAL
LINCOLN, NE (AP) – A judge has overturned a decision that had barred four Nebraska stores from selling beer next to an officially dry American Indian reservation in South Dakota that struggles with alcohol-related problems.
The ruling was a setback for those who want to close the stores in Whiteclay, an unincorporated village of nine residents that sells millions of cans each year next to the Pine Ridge Indian Reservation. Critics blame the stores for widespread alcoholism and high rates of fetal alcohol syndrome on the reservation, which is home to the Oglala Lakota Tribe.
The Nebraska Liquor Control Commission ruled in April that it would not renew the stores' licenses, citing a lack of adequate law enforcement in the area.
Lancaster County District Court Judge Andrew Jacobsen agreed with the stores' arguments that the decision by state regulators was arbitrary and unreasonable and ran afoul of previous Nebraska Supreme Court rulings.
The court has said the state must automatically renew licenses when a licensee is qualified to hold one, when the premises haven't changed and the premises are still suitable for sales. Jacobsen said the commission failed to show that any of those conditions was not met.
The beer stores have closed temporarily and Hobert Rupe, executive director of the Nebraska Liquor Control Commission, said that his office won't renew the beer stores' licenses as ordered by a judge because that order is being appealed.
TRIBE ASKS JUDGE TO HALT HO-CHUNK CASINO EXPANSION
MADISON, WI (AP) – The Stockbridge-Munsee Band of Mohicans in Wisconsin filed a federal lawsuit in April asking a judge to block the Ho-Chunk Nation from expanding a competing casino, saying the project violates both tribes' gambling compacts with the state.
The Ho-Chunk Nation wants to add hundreds of slot machines, table games, a restaurant and a hotel to its casino in Wittenberg. Construction has already begun on the project.
The Stockbridge-Munsee Band of Mohicans fears the development, less than 20 miles from its North Star casino-resort, could draw away gamblers and cost the tribe $22 million per year.
The lawsuit argues the Ho-Chunk's compact allows the tribe to run only an ancillary facility in Wittenberg – one in which less than half the revenue would come from gambling – and the proposed expansion would violate that agreement.
They also assert the land wasn't placed into trust until 1993, and federal law prohibits gambling on trust land acquired after 1988. The Bureau of Indian Affairs, though, ruled the Ho-Chunk placed the land in trust in 1969, and that an amendment to the Ho-Chuck's compact would allow such a project, according to an opinion released in February by Wisc. Depart. of Administration Secretary Scott Neitzel.
WE COMMUNITY COLLEGE OFFERS FREE SUMMER COURSES
WHITE EARTH, MN – White Earth Tribal and Community College (WETCC) is offering tuition free courses this summer to all students – traditional and nontraditional, Native and Non-Native.
Courses are offered online, hybrid and on-campus and include Anishinaabe Beadwork, College Writing I, Creative Writing, Criminal Law, Ethics, and Anishinaabe Philosophy.
The free courses will give students a chance to complete extra coursework tuition-free. These summer courses are also an invitation for community members to gain new knowledge or skills.
Summer session registration is open until May 12 or until classes fill up. Courses will begin on May 15 and run through the month of June.
For more information, see their website at: www.wetcc.edu or call 218-935-0417.