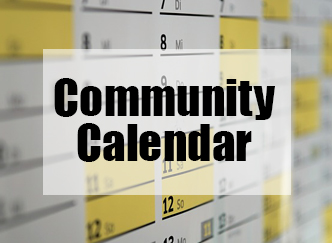 Ongoing thru Nov. 27
Alexandra Buffalohead: Shifting the Perspective
How do museum narratives obscure some histories in preference of telling others? In her installation, guest curator Alexandra Buffalohead (Bdewakantowan Dakhóta/Sisseton Wahpeton Oyate) examines this dynamic through the prism of Indigenous history and knowledge. Placing the James J. Hill presentation tray (Tiffany and Co., 1884) in dialogue with Native artworks, Buffalohead offers a more complex and accurate framing of the history of St. Anthony Falls and Wita Wanagi (Spirit Island), a spiritual site for Dakhóta people; the island, which remained even as the Falls became a hub for logging, milling, and transportation, was removed in 1960 by the U.S. Army Corps of Engineers' creation of the lock and dam. In doing so, she provides a corrective lens that transcends and enriches Mia's presentation of the past. Minneapolis Institute of Art, 2400 Third Avenue South, Minneapolis. For info contact: 888-642-2787 or visit@artsmia.org.
Ongoing: Mondays
Men's Support and Smudge
Men's Support and Smudge: Join American Indian Family Center's Father & Men's Outreach Specialist, Rich Antell, for a virtual men's group Mondays from 6pm – 8pm. Don't miss this chance to gather with other American Indian men to explore your identity, participate in culture, and support each other. Register: https://bit.ly/MenSmudge. American Indian Family Center, 579 Wells St, St Paul. For info, contact: info@aifcmn.org.
Ongoing: Tuesdays
Khunsi Onikan Well-Anon (Native American Al-Anon) 
The AIFC's Khunsi Onikan Program will be held on Tuesdays at 7pm for a Native American culturally-based, one-hour meeting to help build healthier boundaries and relationships with your loved ones suffering from addiction. American Indian Family Center, 579 Wells St, St Paul. For info, contact: info@aifcmn.org.
Ongoing: Wednesdays
Imnizaska Family Drum
Join us Wednesdays between 6–8pm to sing and drum. This drum event has been created to bring families together to learn and share around the drum. All singers and families interested in learning and sharing are welcome. We will share a meal and practice learning songs. Imnizaska Family Drum is supported by the Men's Programming at the American Indian Family Center. Runs through August 24th. American Indian Family Center, 579 Wells St, St Paul. For info, contact: info@aifcmn.org, or see: https://bit.ly/AIFCMNDrum.
Ongoing: Thrusdays
Wellbriety/Medicine Wheel 12 Steps Meeting
Khunsi Onikan Wellbriety/Medicine Wheel 12-step virtual meetings are every Thursday at 7pm. These meetings are designed to help you find safe, confidential healing, and support in your recovery journey and are open to anyone wanting to work on recovery from any addictions. Sponsored by the AIFC Khunsi Onikan program. American Indian Family Center, 579 Wells St, St Paul. For info, contact: info@aifcmn.org. Or see: https://bit.ly/KOWellbriety.
Ongoing
MN Offers COVID-19 Tests to Summer Youth Programming
The State of Minnesota is making at-home, rapid COVID-19 tests available for Local Health Departments, Tribal Health Organizations, and COVID Community Coordinators to distribute for summer youth programming at no cost. Organizations that serve youth can order BD Veritor At-Home tests. Organizations may order a supply of tests to meet the needs of both youth program staff, participants over the age of 2, and participants' family members. The tests have expiration dates beginning July 23, 2022. Currently, there are no limits on orders. Test delivery should occur within two weeks of placing an order. BD Veritor At-Home tests should be administered by an adult outside of the summer programming setting. An adult will need to download an app onto a smartphone in order to use the BD Veritor test. Instructions are available in English, Hmong, Somali and Spanish. Information on which phones are supported is listed on the BD Veritor At-Home website. For more info, email: health.test.help @state.mn.us.
Ongoing
Find opportunities to buy used and swap goods on Choose to Reuse
Almost every weekend, there are special events held throughout Hennepin County to buy used goods and swap out stuff you no longer need. Hennepin County's Choose to Reuse has made these events easy to find. See a listing of upcoming events on the Choose to Reuse website, including occasional markets, clothing and goods swaps, citywide garage sales, retail store special events, community fundraising sales, and lending library events. Or sign up for Choose to Reuse news and events to get notification delivered right to your inbox. For info, see: https://www.hennepin.us/choose-to-reuse#events.
Ongoing Thru July 2
We Are Still Here Exhibit
A group exhibition featuring Ray Janis, Sheldon Starr, Missy Whiteman, and mentor artist, Jonathan Thunder. Exhibition features the culmination of works completed by the artists during their eighteen-month cohort. The artworks include digital designs featured previously as billboards displayed in downtown Minneapolis. These works served to uplift Native voices and highlight truth-telling by changing the narrative of Native people in Minnesota. By interweaving contemporary and traditional storytelling, and the allyship of Indigenous communities here in the Twin Cities, We Are Still Here connects the Native history of the land and continued connections to our past using the powerful visuals and current narratives of contemporary Native artists. Closing Reception is June 25, 6 – 8pm. The gallery is open Tuesday – Friday 10am – 5pm and Saturdays 12pm – 3 pm. Closed Monday and Sunday. 1414 E Franklin Ave, Mpls. For info, see: http://www.allmyrelationsarts.com.
Ongoing thru summer
Indigenous Scholar Summer Program
Literacy program for Indigenous youth K thru 8th grade with a focus on cultural teachings and culturally relevant literacy to ensure our scholars excel, and believe in their ability to make a difference in their communities while also discovering a love for reading. Activities include: field trips, The Right Path Lessons (alcohol and drug prevention), Arts and crafts, Ojibwe and Dakota language, and more. Mondays through Thursdays, from 10am to 3pm. (1st – 5th graders on Monday and Wed. 6th – 8th graders on Tuesdays and Thrusdays.) Transportation available for South Minneapolis residents. Light breakfast/lunch provided. For info, contact Rica Rivera at 612-279-6320 or erivera@diw-mn.org
Thurdays thru Oct. 27th
Four Sisters Farmers Market
The Four Sisters Farmers Market is an Indigenous-focused farmers market centered on providing increased access to affordable, healthy, culturally appropriate local foods within the American Indian Cultural Corridor. The Four Sisters Farmers Market believes in a market that simultaneously builds community health and wealth for community consumers and farmer vendors. The Four Sisters Farmers Market accepts SNAP/EBT benefits, Market Bucks, and Four Sisters Farmers Market Vouchers. The Market is open on Thursdays though October 27th, from 11am – 3pm. The market will be held at 1414 E. Franklin Ave, Minneapolis. For info, contact Darek Delille at ddelille@nacdi.org or 218-721-7442. Or Elizabeth Day at: eday@nacdi.org or 612-235-4971.
June 7 thru Oct
Dakota Play Project Language Classes
Language and theatre classes will begin Tuesday, June 7th from 6:30 -8:30pm on Zoom. These classes will take place each Tuesday through October online and are open to Dakota community members who are interested in helping create our Dakota language play with Lower Phalen Creek Project. If you are interested in taking the language class or getting involved in other ways with Dakota Play Project, please contact sara@newnativetheatre.org.
Deadline: June 8th
Cultivate Arts 2022: Request for Artistic Services
Hennepin County, as a partner in the METRO Blue Line LRT Project (BLRT), is requesting proposals for arts engagement activities along the recommended project route that includes the cities of Brooklyn Park, Crystal, Robbinsdale, and Minneapolis. 10 Arts Engagement Projects will be implemented by local individual artists or artist teams. Deadline to apply is June 8th. Artists will be notified on June 13th. Projects will be conducted within the four-month period July 1st through October 31st. Maximum award amount of $5000. For info, see https://mybluelineext.org.
June 8
Women of Traditional Birthing
Attend a virtual meeting on Wednesday, June 8th and receive a brand new pot and pan set, lunch and a pack of diapers and wipes! Jessica Thurin, registered dietitian from the Native American Community Clinic will be presenting on best nutrition practices for expecting mothers, as well as a short cooking demonstration. For info, contact Sierra Villebrun at: svillebrun@diw-mn.org or 612-279-6314. Zoom ID: 590-854-3503. Join Zoom meeting at: https://us02web. zoom.us/j/5908543503.
June 9 – 12
44th Annual Lower Sioux Wacipi – Traditional
MCs: Butch Felix and Jerry Dearly. AD: Chaske LeBlanc. Host Drum: Southern Boyz. Grand entry: Friday 7pm. Saturday 1pm & 7pm. Sunday 1pm. Cost: $5 for weekend, includes meals. Free for 55+ and 5 and under. Lower Sioux Pow Wow grounds, Morton, MN. For info, call 507-697-6185.
Deadline June 10th
Emergency Kinship Grant
A one-time opportunity for Kinship families to access $500 to help meet the needs of raising their kin. This funding is intended to be used for: Groceries, clothing, gas or household materials, Educational supplies (this may include resources to support distant learning), Medical costs, School Supplies, Technology to support distant learning, Home or vehicle modifications, Child care or respite care, Family, tribal and cultural activities, Summer programs such as camps, and Legal assistance. Eligible applicants include: Informal kin caregivers. Relatives and kin who are caring for a child that came into their care outside of child protection or family court proceedings. Families with formal guardianship or receiving support through foster care maintenance payments are not eligible. All applications are due June 10th at 12 PM. For info, contact Lutheran Social Services Kinship Navigator warmline or email to receive the application form: 877-917-4640 or 651-917-4640 Email: warmline@lssmn.org.
June 10 – 12
154th Annual White Earth Treaty Day Celebration & Traditional Powwow
MCs: Dave Northbird & Wes Jourdain. ADs: Lucas Hisgun, Earl Fairbanks & Jimmy Uran Jr. Host Drum: Black Lodge. Co-host: Walking Buffalo. Grand Entries: Friday 1pm & 7pm. Saturday 1pm & 7pm. Sunday 1pm. Drumsplit: $7,000, No drum hopping. Feast Friday at 4pm and Saturday at 4pm. White Earth, MN. For info, see: https://whiteearth.com/home.
June 10 – Sept 16
"Indigenous" Solo Art Exhibition by Shaun Chosa
Shaun Chosa, a Turtle Mountain Band of Chippewa tribal citizen and painter/graphic design artist, will show 30+ large scale paintings that mostly feature new works depicting Indigenous portraits, some with his added "Classic Shaun Chosa Style" pop culture artistic influence for an extended period of time in ourthe AICHO Galleries. Chosa had his first art gallery showing in Ely in 2000. He has shown his eye-catching, curious, beautiful and captivating work since then at the Duluth Arts Institute and several other galleries across the state. Artist Reception: June 10 from 5:30pm – 7:30pm. $10 suggested donation at the door. Gallery viewing hours: Fridays from 4pm – 6pm between June 10 – Sept. 16. AICHO's Dr. Robert Powless Cultural Center, 212 W. 2nd Street, Duluth, MN. For info, see: http://www.aicho.org/shaun-chosa-2022.html#. Or see Facebook page: https://fb.me/e/6kAHXoE8Z.
June 12
Mashkiki Road: The Seven Grandfather Book Launch
Join author Elizabeth S. Barrett and illustrator Jonathan Thunder to celebrate the release of the MNHS children's book Mashkiki Road with readings, book signings, and art activities. Elizabeth S. Barrett (Red Lake Ojibwe) is an English language arts teacher at Red Lake Secondary School. Jonathan Thunder (Red Lake Ojibwe) is an award-winning painter and digital media artist living in Duluth, Minnesota. He is the illustrator of Bowwow Powwow and several Ojibwe-language books produced by the Mille Lacs Band of Ojibwe. This program is free and takes place in the Plank Museum & Visitor Center,12:00pm – 2:00pm. Admission required to access the historic fort. Historic Fort Snelling, 200 Tower Ave. St. Paul. For info contact: 612-726-1171 or ftsnelling@mnhs.org.
June 13 – 16
American Indian Summer Camp
The Summer Camp was first established in 2013 as a cooperative effort between American Indian Affairs and the Four Dakota communities of Minnesota. Our camp is open to students entering 9th – 12th grade, and has consistently filled its 40 spots! Check in will be on Monday June 13th from 9am 11am in Crawford Hall. The camp is free for students and includes housing, meals and other materials. Some activities include: Dakota or Ojibwe language learning, college informational sessions, mock college classes, time in our Rec Center and the Maverick Bullpen! Check out is on June 16th from 4pm– 6pm after the end of the Family and Closing Ceremony. For info, contact Megan Heutmaker at 507=389-5230, or megan@heutmaker@mnsu.edu. Crawford Residence Community, Minnesota State University,Mankato. For info, see: https://www.mnsu.edu/university-life/diversity-and-inclusion/multicultural-center/american-indian-affairs/services/aia_summer_camp.
June 14
Reading and discussion on the book Seven Aunts
Join us for reading and discussion centered around the book Seven Aunts by Grand Marais author Staci Lola Drouillard. Part memoir, part cultural history, these memories of seven aunts holding home and family together tell a crucial, often overlooked story of women of the twentieth century. Staci Lola Drouillard, a descendant of the Grand Portage Band of Lake Superior Anishinaabe, lives and works in her hometown of Grand Marais, MN, on the North Shore of Lake Superior. Her first book, Walking the Old Road: A People's History of Chippewa City and the Grand Marais Anishinaabe won the Hamlin Garland Prize in Popular History and the Northeast Minnesota Book Award for nonfiction and was a finalist for a Minnesota Book Award. Event starts at 7pm. Birchbark Books. This is a Zoom event. You must register in advance. For info, see https://birchbarkbooks.com/pages/events.
June 15
The Falls Initiative – Community Conversation #5
Attend an upcoming Community Conversation to connect with Native leaders, the design team, and neighbors and discuss topics like restoration, programming, connectivity, and economic opportunity. We'll explore possible partnerships and economic models to achieve the community vision for this place. Attend in person or virtually. Pre-registration is required for both. 5pm – 7pm. For info, see: https://www.eventbrite.com/e/community-conversation-5-a-powerful-place-for-partnerships-registration-306828360887.
June 16
Growing Resilient Communities Gathering
A "Growing Resilient Communities Gathering" will be held on June 16, from 9am to 3pm. This is an annual event that supports Children's Mental Health and Family Services Collaboratives and Indigenous Communities as they work to build self-healing communities across Minnesota. Our keynote speakers this year will be brothers Jerry and Wendell Waukau from the Menominee Nation. Their keynote Menominee's Journey to a Culture of Health will feature the story of one tribal community's path to heal their invisible wounds of historical trauma. All are welcome to join this free virtual daylong event. FamilyWise Services is planning and hosting this event with support from the Center for Prevention at Blue Cross and Blue Shield of Minnesota and the Department of Human Services. The public can register at: https://www.pacesconnection.com/g/minnesota-aces-action/event/growing-resilient-communities-the-5th-annual-gathering-of-collaboratives-addressing-aces.
June 16-17
Indigenous and Antiracist Innovators Summit
Solve's Indigenous and Antiracist Innovators Summit 2022 is an engaging two-day, in-person event. The summit is open to the Solve Community, Indigenous community members, and antiracist leaders from across the country. The Indigenous and Antiracist Innovators Summit is Solve's flagship event for our Indigenous Communities Fellowship program and our Antiracist Technology in the US Challenge. We will convene, connect, and inspire Solve's community so that we can continue to uplift these innovators of excellence and reimagine Indigenous and antiracist futures for the U.S. As an attendee of the summit, you'll have the opportunity to: Engage a growing community of Indigenous and Antiracist innovators: Dive into discussions with cross-sector leaders as we explore key opportunities to strengthen impact-focused ecosystems for Indigenous, Black, and Brown entrepreneurs. Explore cutting-edge innovations: Connect directly with Solver teams to share strategic advice and new ideas. Create impactful partnerships: Expand your organization's social and environmental impact by partnering with Solvers to scale their work. Minneapolis, at the Hilton Minneapolis, 1001 S. Marquette Ave S, Minneapolis. For info, see: https://solve.mit.edu/events/indigenous-and-antiracist-innovators-summit.
June 17
Gary Allan
With the allure of a modern day outlaw, Gary Allan has won over fans, peers and critics with his signature blend of smoldering vocals, rebellious lyrics and raucous live performances. While becoming a force on the country music scene, Allan has remained true to his artistic voice each step of the way. The California native released his first album, USED HEART FOR SALE, in 1996 and since then has released eight additional studio albums selling over 8 million albums, been certified platinum on three back-to-back albums, and been certified gold five times. 8pm. Tickets: Star $105, Select $77, General $56. Shooting Star Casino, 777 S Casino Rd, Mahnomen, MN. For info, contact: 800-453-7827. Or see: https://www.starcasino.com/event/gary-allan.
June 17 (deadline)
The HomeHelpMN program
HomeHelpMN provides assistance for homeowners who have fallen behind on their mortgage or other eligible housing-related expenses due to effects of the pandemic. Eligible homeowners may receive up to $35,000 in assistance for past-due expenses. The application period will be open through 5pm on June 17, but homeowners should not wait to apply. Funds for the program are limited, and need is expected to be high and some applicants may be put on a wait list. Homeowners should submit their applications as soon as possible after the application period begins. Call 1-800-388-3226 or 651-204-1608 for more info. The call center is open from 8am. to 6pm Monday – Saturday. For questions about this program, visit: https://homehelpmn.org.
June 17 – 19
Mille Lacs Band of Ojibwe Grand Celebration 2022
MCs: Wallace Coffey & Josh Atcheynum. ADs: Chico Hermanyhorses & Cheevers Toppah. Host Drums: Meskwaki Nation 2019 Singing Champions, Little Otter and Red Willow, two local drum groups from the Mille Lacs Band. Grand Entries: Friday 7pm; Saturday 1pm & 7pm; Sunday 1pm. Specials include: Mrn'd Woodland, Men & Women (4 people) Team Dance Combined, Women's Northern Scrub, and Women & Men 4 Star. Memorial Specials: for the late Rayna Churchill an old style Fancy vs Old Style Jingle; A Side Step Singing Special for the late Pete Gahbow; and the family of Josh Atchynum will honor his Mother and other families who have lost loved ones to cancer by sponsoring a women's traditional Special. Specials held on Sunday. Grand Casino Hinckley, 777 Lady Luck Drive, Hinckley, MN. For info, contact 800-472-6321 or nsutton@grcasinos.com. Or see: https://calendar.powwows.com/events/mille-lacs-band-of-ojibwe-annual-grand-celebration.
June 21
Jingle Dress Dance Instruction Class
Join NACC and DIW's class to learn the basics of the Jingle Dress Dance at DIW in the Dakotah Lodge. Lunch will be offered before class at 12:30 by Derek Nicholas, Red Cliff Band Ojibwe. Class will begin promptly at 1:00pm. Lisa Hill owner of Moccasin Flow studio which offers Yoga, Pow Wow Dance, Pow Wow Zumba and Yoga/Dance Infusion classes to local First Nation and surrounding communities. In this customized class, Lisa will lead in exploration of the history of Jingle dress, the dance, the evolution of it. Followed by deep breathing exercises, and meditation practices to help promote self care and healing. Introducing slight yoga – inspired moves and poses to get warmed up for learning simple pow wow dance moves. 12:30pm – 2pm. Division of Indian Work, Dakotah Lodge, 1001 East Lake St, Minneapolis. For info, see: https://www.eventbrite.com/e/jingle-dress-dance-instruction-class-tickets-353987735847.
June 23-24
Great Plains and Midwest Regional Hearing
The Commission on Native Children will hold its third regional hearing to hear from expert witnesses and the public on the successes, challenges, and needs for supporting Native children. During the three days of the Regional Hearing, the Commission will hear from respected researchers and experts in the region on the successes and challenges in supporting Native children on four key topics: Physical, mental, and behavioral health; Education and early childhood development; Child welfare, juvenile justice, and violence; Systems innovations and best practices in Native communities; and Youth and Community Panel. For info, see: https://commissiononnativechildren.org/hearings-testimony.
June 24 – 26
Lake Vermilion Traditional Powwow
MC: Terry Goodsky. Host Drums: Lake Vermilion Singers & Burntside Lake Singers. Spiritual Advisor: Darrel Kingbird. Friday: Warm ups. Saturday: Grand entry 1pm & 7pm. Sunday: Grand entry 1pm. Lake Vermilion Powwow Grounds, Tower, MN. For info, call Muriel Deegan at 218-750-7772.
June 25
Native Comedy
Native American comedians Rob "Rez Reporter" Fairbanks and Jon Roberts "The Ojibwe Outlaw" will take the stage. Get ready to laugh until it hurts. 6pm. Shooting Star Casino, 777 S Casino Rd, Mahnomen, MN. For info, contact: 800-453-7827. Or see: https://www.starcasino.com.
June 25 – Oct 1
AICHO Food and Art Market
The American Indian Community Housing Organization's (AICHO) Food and Art Markets will host eight Food and Art Markets every two weeks starting June 25 to October 1. The market will showcase established and emerging American Indian and BIPOC food producers and artists. Each market will host between 20 and 25 entrepreneurs! New to this year's markets will be family-fun cultural hands-on activities including birch bark basket making, a fun educational activity tent on nutrition, and Indigenous music. The goal is two fold. One is food access combined with food sovereignty: to bring fresh, healthy, locally grown and produced foods and vibrant culturally creative artwork to the Hillside community and Duluth. The other is to stimulate the Indigenous and BIPOC food and art economy in Duluth. AICHO will be accepting SNAP/EBT benefits and utilizing Market Bucks at all 8 markets! Entrepreneurs will be selling items such as garden grown produce, frozen meats, smoked white fish, wild rice, fermented foods, Indigenous teas, maple syrup, jams and jellies, herbs, honey, wild rice cupcakes, salves, CBD products, as well as artwork featuring fine art, prints, apparel, beadwork, jewelry and so much more. Everyone is welcome. AICHO's Food & Art Markets will be held at the One Roof Parking Lot, 12 E 4th St, Duluth. For info, see: https://fb.me/e/6yMSHCQzu
June 26
Custer Had It Coming!
Native Nations Resistance & Resilience w/Poets, Writers & Hip Hop Artists. Come together to celebrate Native Nations resistance and resilience with Poets, Writers and Hip Hop Artists. Master of Ceremony Zibiquah will join Poet/Writers Annastacia Cardon, Anthony Ceballos, Teresa Peterson, Utuhu Cistinna Win, and Bay Quaderer, and hip hop artists Native Son, and Tall Paul. This is a free community event. Register in advance to attend. Doors open at 2pm with readings staring at 2:30pm. The Hook and Ladder Theater, 3010 Minnehaha Ave, Minneapolis. For info, see: https://www.eventbrite.com/e/custer-had-it-coming-tickets-329900149227.
June 30
The Tribal Role in Child Protection
The Tribal Role in Child Protection: Learn from tribal representatives how the tribe is involved in these cases, case plans, and much more! The event will be held in person at Division of Indian Work and via Zoom and Facebook Live on June 30 from 6pm to 8pm. Division of Indian Work, 1001 E Lake St., Minneapolis. An in-person meal will be served at 5:30pm at Division of Indian Work. Facebook Live: https://www.facebook.com/MUID.Group. On Zoom: https://zoom.us/ j/94051376478? pwd=ZE5VYXo3M09BRE00U0FOejdwUDhyZz09. Webinar ID: 940 5137 6478. Passcode: 142872. To participate by telephone, call 651-372-8299.
July 11-12
2022 UMD Summer Institute in American Indian Child Welfare
This conference, hosted by the UMD Center for Regional and Tribal Child Welfare Studies, is intended for Indigenous people working in child welfare, and non-Indigenous people working in Tribal child welfare. The 14th Annual Summer Institute in American Indian Child Welfare is back in person. Northern Lights Casino, 6800 Y Frontage Road NW, Walker, MN. For info, see: https://cehsp.d.umn.edu/departments-centers/departments/social-work/center.