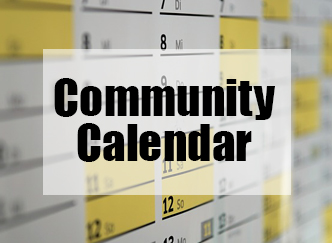 Thru Oct 27
Four Sisters Farmers Market
The Four Sisters Farmers Market is an Indigenous-focused farmers market centered on providing increased access to affordable, healthy, culturally appropriate local foods within the American Indian Cultural Corridor. The Four Sisters Farmers Market accepts SNAP/EBT benefits, Market Bucks, and Four Sisters Farmers Market Vouchers. The Market is open on Thursdays though October 27th, from 11am – 3pm. The market will be held at 1414 E. Franklin Ave, Minneapolis. For info, contact Darek Delille at ddelille@nacdi.org or 218-721-7442. Or Elizabeth Day at: eday@nacdi.org or 612-235-4971.
Thru Oct
Dakota Play Project Language Classes
Language and theatre classes will be held from 6:30 -8:30pm on Zoom. These classes will take place each Tuesday through October online and are open to Dakota community members who are interested in helping create our Dakota language play with Lower Phalen Creek Project. If you are interested in taking the language class or getting involved in other ways with Dakota Play Project, please contact sara@newnativetheatre.org. https://whiteearth.com/home.
Thru Nov 27
Alexandra Buffalohead: Shifting the Perspective
How do museum narratives obscure some histories in preference of telling others? In her installation, guest curator Alexandra Buffalohead (Bdewakantowan Dakhóta/Sisseton Wahpeton Oyate) examines this dynamic through the prism of Indigenous history and knowledge. Placing the James J. Hill presentation tray (Tiffany and Co., 1884) in dialogue with Native artworks, Buffalohead offers a more complex and accurate framing of the history of St. Anthony Falls and Wita Wanagi (Spirit Island), a spiritual site for Dakhóta people; the island, which remained even as the Falls became a hub for logging, milling, and transportation, was removed in 1960 by the U.S. Army Corps of Engineers' creation of the lock and dam. In doing so, she provides a corrective lens that transcends and enriches Mia's presentation of the past. Minneapolis Institute of Art, 2400 Third Avenue S, Minneapolis. For info contact: 888-642-2787 or visit@artsmia.org.
Ongoing: Mondays
Men's Support and Smudge
Men's Support and Smudge: Join American Indian Family Center's Father & Men's Outreach Specialist, Rich Antell, for a virtual men's group Mondays from 6pm – 8pm. Don't miss this chance to gather with other American Indian men to explore your identity, participate in culture, and support each other. Register: https://bit.ly/MenSmudge. American Indian Family Center, 579 Wells St, St Paul. For info, contact: info@aifcmn.org.
Ongoing: Mon-Thurs
MIGIZI's CLAW for youth
Inviting all 8th-12th grade students to join us at our temporary location every Monday – Thursday from 4pm to 6pm for MIGIZI's CLAW After School Program. The CLAW (Culture, Leadership, Academics, Well-being) program integrates cultural practices with academic studies to provide Native youth with a relatable and engaging time of learning. We provide a safe space where students can enjoy a meal, focus on culture, learn about educational and career opportunities, and get their homework/projects done! Our fall program will feature moccasin making, Tutoring Tuesdays, field trips to Severs Corn Maze and the UMN, financial wellness and more. All after school activities are free. MIGIZI, 2610 E 32nd St, #200, Mpls. Register at https://form.jotform.com/203485829759069. For info, see: https://www.migizi.org.
Ongoing: Tuesdays
Khunsi Onikan Well-Anon (Native American Al-Anon) 
The AIFC's Khunsi Onikan Program will be held on Tuesdays at 7pm for a Native American culturally-based, one-hour meeting to help build healthier boundaries and relationships with your loved ones suffering from addiction. American Indian Family Center, 579 Wells St, St Paul. For info, contact: info@aifcmn.org.
Ongoing: Thursdays
Wellbriety/Medicine Wheel 12 Steps Meeting
Khunsi Onikan Wellbriety/Medicine Wheel 12-step virtual meetings are every Thursday at 7pm. These meetings are designed to help you find safe, confidential healing, and support in your recovery journey and are open to anyone wanting to work on recovery from any addictions. Sponsored by the AIFC Khunsi Onikan program. American Indian Family Center, 579 Wells St, St Paul. For info, contact: info@aifcmn.org. Or see: https://bit.ly/KOWellbriety.
Ongoing
Buy used and swap goods on Choose to Reuse
Almost every weekend, there are special events held throughout Hennepin County to buy used goods and swap out stuff you no longer need. Hennepin County's Choose to Reuse has made these events easy to find. See a listing of upcoming events on the Choose to Reuse website, including occasional markets, clothing and goods swaps, citywide garage sales, retail store special events, community fundraising sales, and lending library events. Or sign up for Choose to Reuse news and events to get notification delivered right to your inbox. For info, see: https://www.hennepin.us/choose-to-reuse#events.
Thru Nov 18
Leonard Peltier's Walk to Justice
Leonard Peltier's Walk to Justice is a spiritual walk to seek Leonard Peltier's release from the U.S. Prison System. Started on September 1, the AIMGGC lead a prayerful walk from Minneapolis, MN to Washington, D.C. to advocate and meet with government officials to see the release of Leonard Peltier from the U.S. Federal Prison System. All relatives, supporters, and allies are invited to help carry this prayer for Elder Leonard Peltier to the system who continues to imprison a piece of all American Indian peoples and demand accountability from an unjust justice system. We are seeking support along the route of the walk. There are many ways to support the walk including sharing posts to raise awareness, volunteering at events, hosting feasts for the walkers, offering safe places to stay along the route, committing to walking any distance or time, donating supplies, and monetary donations. For info, see Facebook page "Leonard Peltier's Walk to Justice" or email the organizers at leonardpeltierwalktojustice@gmail.com.
Oct 6 – Dec 15
Rosy Simas Danse
The Native American Community Development Institute and All My Relations Arts are pleased to premiere Rosy Simas Danse's "she who lives on the road to war", an immersive installation and performance on global loss, grief and community healing. The project includes a new installation and in-gallery performances throughout the fall of 2022. This new work takes its title from the Haudenosaunee historical figure Jigonhsasee, who encouraged war between tribes before becoming an instrument of peace. Jigonhsasee's wisdom and vision helped Hiawatha and the Peacemaker bring the Nations together as the Haudenosaunee Confederacy. It will premiere at WAM and at All My Relations Arts. After its performance run in Minneapolis, the work will tour to Gibney in New York City, Maui Arts & Cultural Center, and other cities. Rosy Simas, Haudenosaunee (Seneca, Heron Clan), is a choreographer and film/visual artist based in Minneapolis. Opening Reception: Oct 6, 6-8pm; Performance at 7pm. Closing Reception: December 15 from 6 – 8pm. For info, see: https://allmyrelationsarts.com/rosy-simas-danse-she-who-lives-on-the-road-to-waroctober-6th-2022.
Oct 8
Event by Owámni: Falling Water Festival
Owámni is what the Dakota called the area at St. Anthony Falls. It means, "whirling or falling water" in the Dakota language, making it an appropriate name for this festival along the Mississippi River. This free, family-friendly event, is co-presented by the Minneapolis Park & Recreation Board and the St Anthony Falls Heritage Board to celebrate indigenous Minnesota culture with music, art, food, and more! Owámni: Falling Water Festival will be held Oct 8, from 1-5pm at the NEW Water Works Park, 333 1st St S, Minneapolis. For info, see: https://www.minneapolisparks.org/activities-events/events/owamni_falling_water_festival.
Oct 8
Cooking Class with Kelly Shay
Cooking Class with Kelly Shay hosted by Four Sisters Farm. Sign-up for the online and in-person class. Learning how to make an Autumn Harvest Salad. If you can't attend in person and want to prepare the salad with us at home via Zoom, just pick up your groceries before the class. The grocery list for those cooking at home is at: https://bit.ly/3UT6ykz. We ask that you bring a favorite outdoor chair or blanket to sit on, and a full water bottle so you're hydrated since the gardens don't have access to drinking water. Cost: The cooking classes are free. Register whether you're attending in person or via Zoom at: https://bit.ly/3BS5DIF. 2839 17th Ave. S, Minneapolis.
Oct 10
Saint Paul Indigenous People's Day Celebration
Indigenous People's Day honors Native Americans, their rich, diverse cultures, and brings attention to the injustices perpetrated against them. The parade route begins at Margaret Park and ends at Indian Mounds Park where we will continue the celebration. 11 am. Margaret Park, 1106 Margaret St, St Paul.
Oct 10
Indigenous People's Day
Join Tiwahe Foundation's Circle of Generosity to celebrate and support Indigenous leadership and our sustained years of community impact in the urban Native Communtiy in the TC and across Minnesota. 5pm to 8pm. Minnesota Historical Society, 345 W kellog Blvd, St. Paul. For info, see https://www.facebook.com/tiwahefoundation.
Oct 11, Dec 13
Buffalo Show
Buffalo Show is a regular, creative adventure featuring Buffalo Weavers' Dakota elder poet and storyteller Strong Buffalo and musical bike-riding singer-songwriter Ben Weaver. The duo takes over the Bryant Lake Bowl Theater to weave guest artists with live musical performances and storytelling by Change Narrative, to awaken the world to climate change and its impact, and celebrate our ability to move to solutions (and have fun along the way!). Additional events and details will be announced in the coming weeks. Doors open at 6pm, show starts at 7pm. Bryant Lake Bowl & Theater. Tickets will be available at bryantlakebowl.com. For more information, visit oyatehotanin.org.
Oct 12 (online)
Listen to Native Youth 
Protect ICWA! Native youth are ICWA defenders. The NCAI Youth Commission will be joined by Native leaders, including Representative Sharice Davids and Chairwoman Frances Charles of the Lower Elwha Klallam Tribe, to share their perspectives on ICWA. 4pm PT/7pm ET (virtual). RSVP at: https://www.eventbrite.com/e/youth-defending-youth-protect-the-indian-child-welfare-act-tickets-428751185337.
Oct 19
Joy Harjo and Layli Long Soldier: Poems in Conversation
Former US Poet Laureate Joy Harjo and National Book Critics Circle Award-winning poet Layli Long Soldier will be reading from and discussing their poetry. AIS Associate Professor Christopher Pexa will moderate a conversation about contemporary Native American poetry. A book signing will immediately follow the event. Joy Harjo is a performer and writer of the Muscogee Nation. In 2019, she was appointed the 23rd United States Poet Laureate, the first Native American to hold the position and only the second person to serve three terms in the role (2019-2022). Layli Long Soldier is the author of the chapbook Chromosomory (Q Ave Press, 2010) and the full-length collection Whereas (Graywolf, 2017), which won the National Books Critics Circle Award and the PEN/Jean Stein Book Award and was a finalist for the National Book Award. This is a free, ticketed event. Limited space availability, early registration is suggested. 7:30pm. Northrup, Carlson Family Stage, 84 Church St SE, Minneapolis. For info, see: https://www.northrop.umn.edu/events/joy-harjo-and-layli-long-soldier-poems-conversation-2022.
Oct. 19 (online)
Bring Her Home Documentary
Twin Cities PBS (TPT) announces the inclusion of the "Bring Her Home" documentary in the ImagineNATIVE Film + Media Arts Festival. "Bring Her Home" is a documentary and community engagement initiative sharing the untold story of three Indigenous women – an artist, an activist and a politician – who are fighting to vindicate and honor their missing and murdered relatives. The documentary is co-produced with Vision Maker Media, a public media organization that encourages and empowers Native people to tell their stories. The documentary is screening on Oct 19 at 7pm ET in Toronto and online through ImagineNATIVE's watch platform from October 24-30. To learn more about the ImagineNATIVE Film + Media Arts Festival, visit: imaginenative.org.
Oct 19 (online)
Listen to Adoptee Allies
Protect ICWA! The Network of Politicized Adoptees (NPA) is gathering adoptees, community members, and allies around ICWA. Hear from the National Indian Child Welfare Association (NICWA), Protect ICWA organizers, and Dr. Kim Park Nelson who will speak to the history and connections transracial adoptees have to ICWA. 5pm PT/8pm ET (virtual). RSVP at: https://www.eventbrite.com/e/youth-defending-youth-protect-the-indian-child-welfare-act-tickets-428751185337.
Oct 20
Indigenous Pink Day
Indigenous Pink Day is a national breast cancer awareness campaign for Native people. Our team invites Indigenous people of all ages to join us by wearing pink and sharing photos on social media using the hashtag #IndigenousPink to raise awareness of breast cancer in Indian Country. Breast cancer is the most common cancer among Native women, and is the second leading cause of cancer death. However, all bodies have breast tissue and are at risk for developing breast cancer. Because this national campaign happens on a digital platform, community members are able to participate from anywhere! https://americanindiancancer.org/aicaf-project/indigenous-pink-day/
Oct 21
NDN Changemaker Fellowship
The NDN Changemaker Fellowship is a 12-month opportunity for Indigenous leaders to articulate their vision for social change, to identify the support they will need to get there and to invest in their own personal development and wellbeing. This Fellowship is designed to amplify, deepen, and catalyze the power of Indigenous leaders ready to create movements in their communities, building a world that is just and equitable for all people and the planet. Grants of up to $75,000 are offered to 21 Indigenous Changemakers across the continental U.S., Canada, Mexico, Islands of Hawaii, American Samoa, Guam, the Northern Mariana Islands, Boriken (Puerto Rico), and the U.S. Virgin Islands. Applications are due by 5pm CST on Oct 21.  Be sure to register by 3pm US CST on October 19th to ensure a timely submission. Changemaker Fellows selections will be made in February 2023. For info, see: https://grants.ndncollective.org/the-ndn-changemaker-fellowship.
Oct 24
MAICC TOPGOLF Event
Join us for the Minnesota American Indian Chamber of Commerce's TOPGOLF Event. You don't have to be a great golfer to win and have fun! Last year was a blast and we hope you can attend to connect with friends! There will be golf, food and fun. 1pm. (Remember to save the date for the 34th Annual Dinner on Dec 2. Registration opening soon.) For info on the Golf event see, https://maicc-topgolf.perfectgolfevent.com, or see maicc.org.
Thru Nov 8
Voting Schedule MN
Minnesota allows any voter to request a ballot by mail. You can also vote in person. Minnesota offers early voting. For info, see: https://www.sos.state.mn.us/election-administration-campaigns/elections-calendar. Key deadlines for the November 2022 election:
• In person during early voting: Sep 23 – Nov 7.
• In-person at voting location on Election Day: Nov 8
• Online: Oct 18 by 11:59pm.
• By mail: Oct 18 by 5:00pm.
• Absentee ballot deadlines: Request ballot: Nov 7
• Return ballot by mail: Nov 8 by 8:00pm.
• Return ballot in person: Nov 8 by 3:00pm.
• Voting deadlines: Early voting: Sep 23 – Nov 7
• In-person: Nov 8
Nov 9 (online)
ICWA ORAL ARGUMENTS 
Protect ICWA! Oral arguments in Haaland v. Brackeen will be accessible via live streamed audio from the courtroom. 7am PT/10am ET. Bookmark this website to listen, at: https://www.supremecourt.gov/oral_arguments/live.aspx.
Nov 15 (deadline)
Family Empowerment Program
The Family Empowerment Program is a grant-making project of the Tiwahe Foundation, which awards grants to individuals working to be of service to their community, connected to their culture, and to have their potential realized. Applicant must be able to trace tribal lineage to a federal or state-recognized tribe and provide proof of tribal lineage, must reside in the seven-county metropolitan area of Minnesota: Anoka, Carver, Dakota, Hennepin, Scott, Ramsey, and Washington counties, and be 18 years of age. This grant round will be open from Oct 1 through Nov 15. See more, at: https://tiwahefoundation.org/family-empowerment-program.